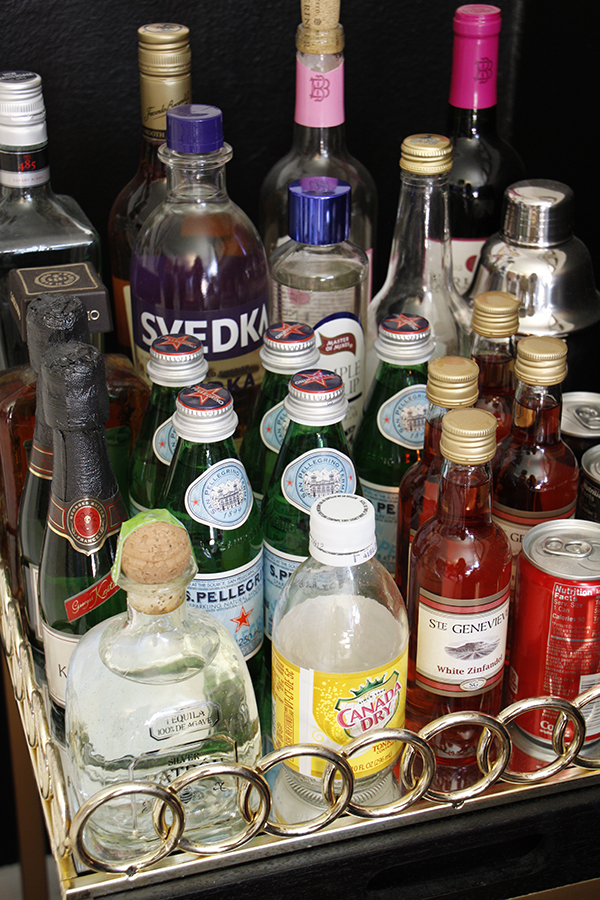 Jenny here! When I turned 21 earlier this year, the opportunities for liquor-store raiding thrilled me: I could finally have a bar cart! A bar cart, to the avid decorator who never quite developed that biting taste for alcohol, is more of an accessory than a tool. Unlike Erika, raised by wine lovers with the sort of refined palette I may someday pretend to have, I choose my alcoholic beverages based on prettiest packaging.
A bar cart, to me, has therefore always been a 'pretty bottle' collection on a platform, which guests seem to get excited over. However, since I have neither the space nor actual furniture requirements for a traditional bar cart, here are my two best cart-free alternatives and some styling tips!
The Stacked & Stationary Butler's Bar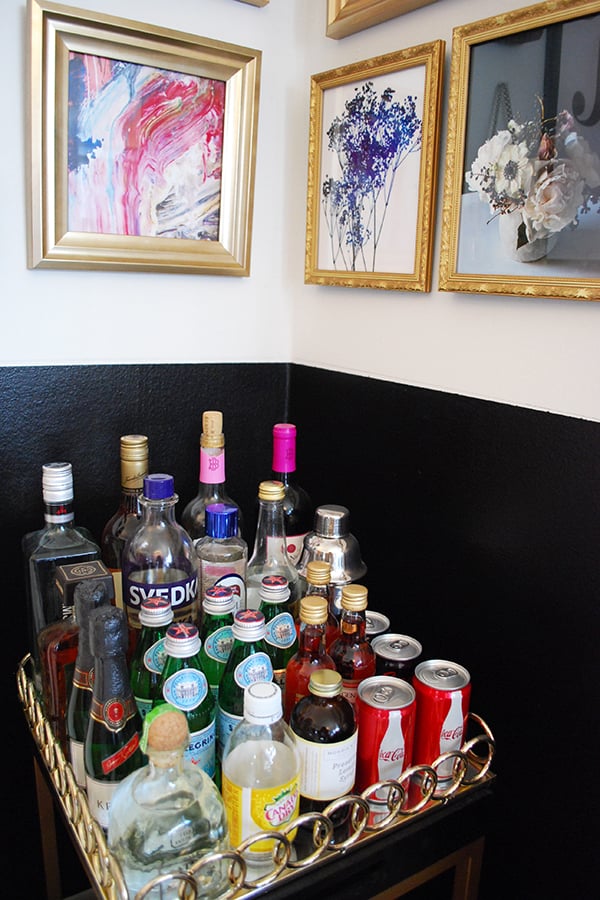 This "bar cart" is actually a two parter: it is a mirrored gold tray which I stacked on a black and gold butler tray. Without wheels it doesn't fall under the "cart" category, but has a similar feel! Adding to the "stacked" theme, styled it to the brim with beverages!
TIPS:
Stagger your beverages by height!
Go for a sampled variety. You don't need more than two-four of anything on the cart. Keep extras stored away.
The Built-In BookCase Bar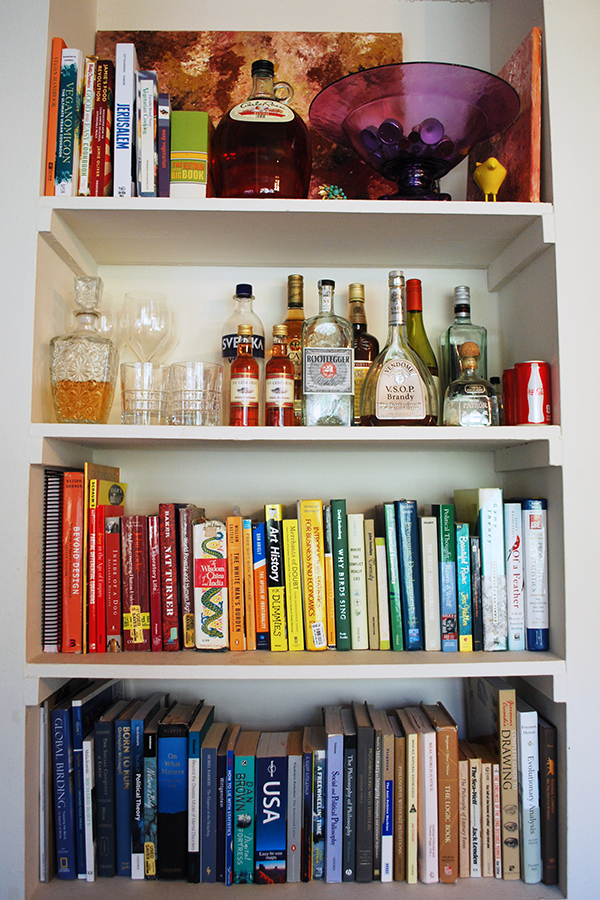 While I love the built-in bookcase in our apartment (and I'm making slow-but-steady progress on getting my boyfriend to agree to painting the inner shelves blue!), this bar cart alternative would work for freestanding shelves too!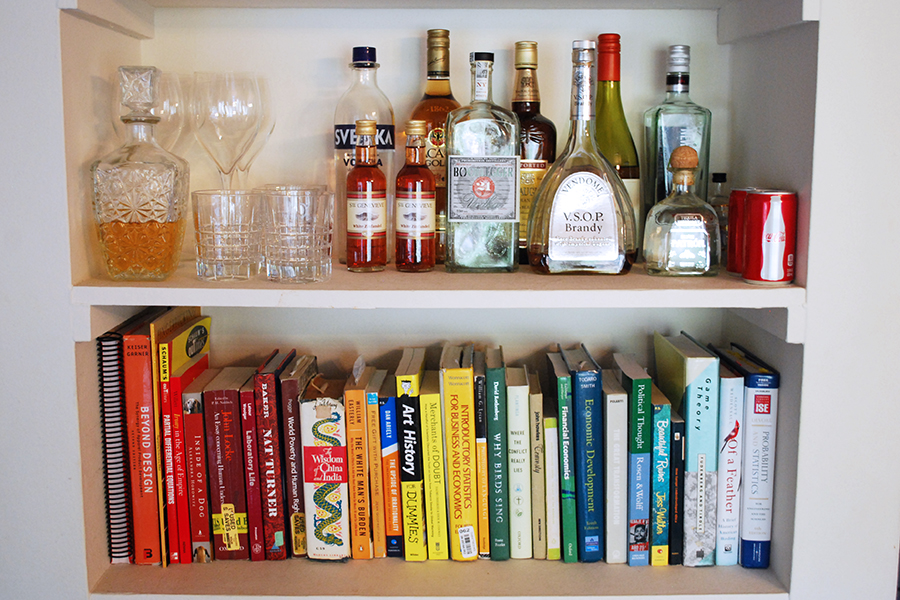 TIPS:
Color code your books for an added style.
Keep glassware handy so it's that much easier to have a glass of wine with your book, because you're worth it.
Finally, if you happen to be in the market for a traditional bar cart, consider the amazing options at Society Social!
xoxo
Jenny