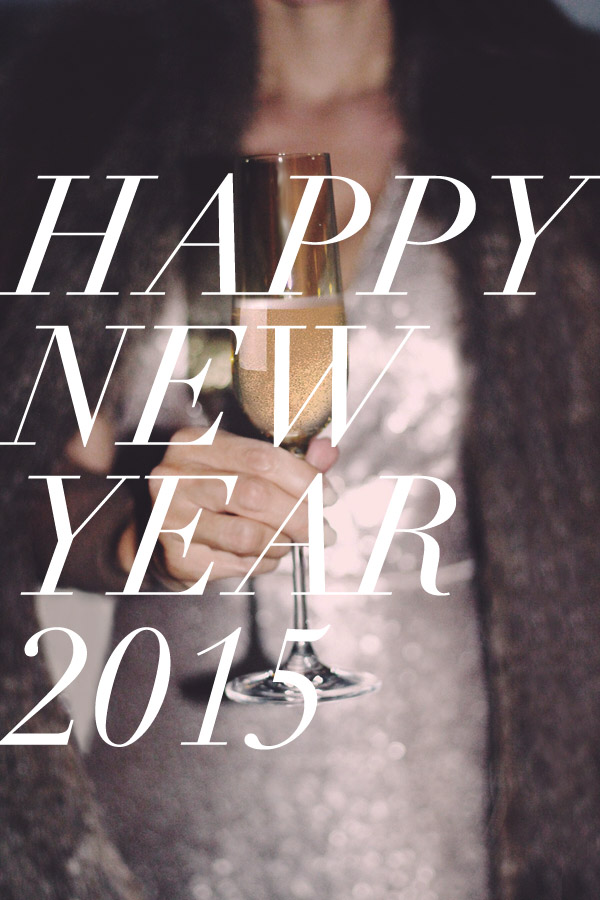 It's been such an amazing year, and I'm so grateful for all the good that's come! I wanted to give shout-outs to those that offered me such wonderful opportunities in 2014, and a big THANK YOU to all of you for your support!

No.10 Adore Home Book
This was huge for me, my very first in-book feature: my daughter's room (and daughter) in the Adore Home Magazine book! Thank you to editor Loni Parker, and to Irene Lovett & Sabra Lattos who both helped me make this happen. All three very talented ladies!
/
No.9 Style Me Pretty Double Feature
I kicked off 2014 with an amazing double-feature on my home and business! Thank you Style Me Pretty for the opportunity and the very kind words! (photo by Bryce Covey)
/
No.8 Art Basel
My second year attending Art Basel Miami, I was once again inspired by emerging artists, design talk, and art lovers in general.  Architectural Digest, Espasso, Wallpaper magazine, One Paraiso and Metropolis magazine provided great opportunities for creatives to connect, and I thank you!
/
No.7 The Everygirl Career Profile
Danielle Moss and Alaina Kaczmarski have been so great in supporting female entrepreneurism with their empowering site, The Everygirl. I owe them a huge thank you for featuring me and my business earlier in the year! (photo by Melissa Vossler)
/
No.6 Summer in Miami
I had the desire to live/work in Miami for six weeks, and I went for it! It was a summer my daughter and I will treasure forever. And I got to take part in Miami Swim Week and work on a few shoots on top of it all. What an experience! (swimwear c/o Triangl)
/
No.5 Domus Nova London Feature
I was so incredibly blown away when I saw the final article in the gorgeous London publication, Domus Nova! They did an amazing job and I am so grateful for the spotlight!
/
No. 4 My 12-Year Anniversary
It's hard to believe that I've been working for myself for 12 years! But I didn't get here alone; I am so appreciate of all the support along the way.
/
No. 3 OC Family Cover / OC Register
Wow, my first cover feature! I was over-the-moon when OC Family & OC Register contacted me to be included in their "Inspired Moms" story, but in disbelief when they wanted my mug on the cover. What an incredible honor — thank you!
/
No. 2 Today Show Meeting
Last month I had a once-in-a-lifetime invitation to meet with a producer on The Today Show in NYC! This was so MAJOR for me and perhaps a sign of things to come in 2015??
/
No. 1 Launch of ErikaBrechtel.com & 'The E List'
The future is looking bright, and I could not have done it without the overwhelming support behind the launch of my new brand this year! THANK YOU to my readers, subscribers, believers, and amazing clients with whom I am so fortunate to collaborate. The honor is mine!
A2 Communications Group
Amanda Forrest
Christine Dovey
Corea Sotropa Interior Design
Coury & Buehler Physical Therapy
Emily Dees Boulden
Emily LaMarque
Grandiflora
Gray Malin
Haus of Realty
Hinge
Hollywood Home
Jellypop Shoes
Joy Laforme
Lacquer
Lulu & Georgia
Million Dollar Baby
One's Nest & Citrus Studios
Private Label International
Privé Porter
Refinerie Home
Shira RD
The Gentleman's Cigar
The Lovely It Girl
Via Blossom
White Sands Coastal
And one more huge THANK YOU to my assistant Jenny Rose who has reinvigorated me with her fresh ideas, perspective, and youthful energy! Sometimes this old lady needs that to hopefully keep going for another 12 years!
Happy New Year! Cheers to your successes!