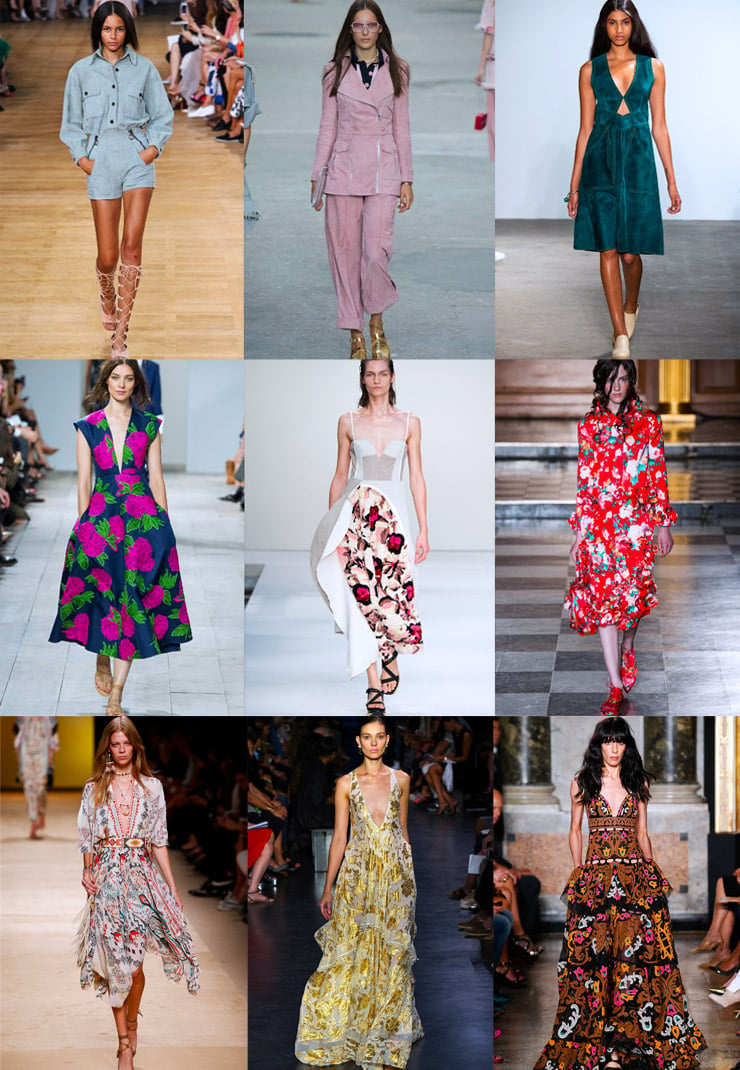 I've asked my fashion-savvy friend Jolie E. Smith to come back and tell us what the big trends for Spring 2015 are. Her Top 12:
We learned about the bell curve in school, but what you may not know is that the bell curve also pertains to fashion trends.  It's the Fashion Adopter Lifecycle.  Fashion Innovators are at the beginning, while the Laggards are at the end.  This lifecycle also directs where you will find the trends for purchase, but that is another conversation.
The fashion frontrunner vibe is the early 70's Modern, Glam Rock and Bohemian Romance, with the prevalent Denim and Suede trend anchoring this 70's throwback. Perhaps due to the fact that many of the top influencers today were born in the 1970's, they recall a more natural time than now, a time without constant digital connectivity.
"We're living in a generation and a moment in fashion where you see a lot of nostalgia," declares designer Jonathan Anderson (JW Anderson), "and that's because, fundamentally, we are living in a moment where no one knows where they are going and everyone is trying to work out whether they fit."
Top 12 Spring 2015 trends to adopt now: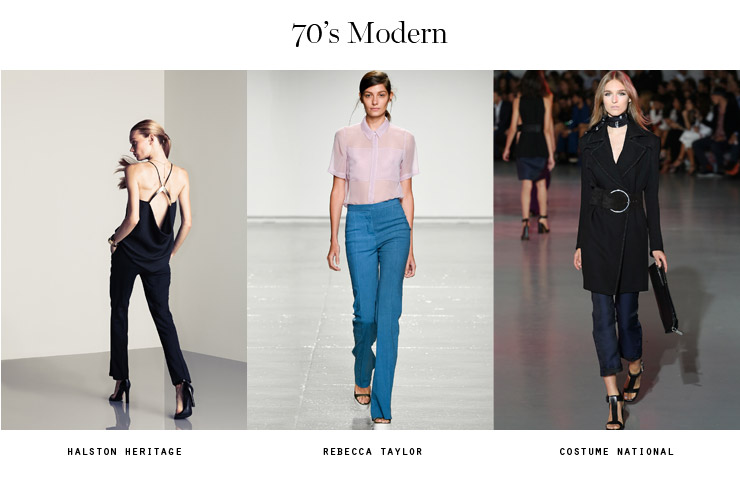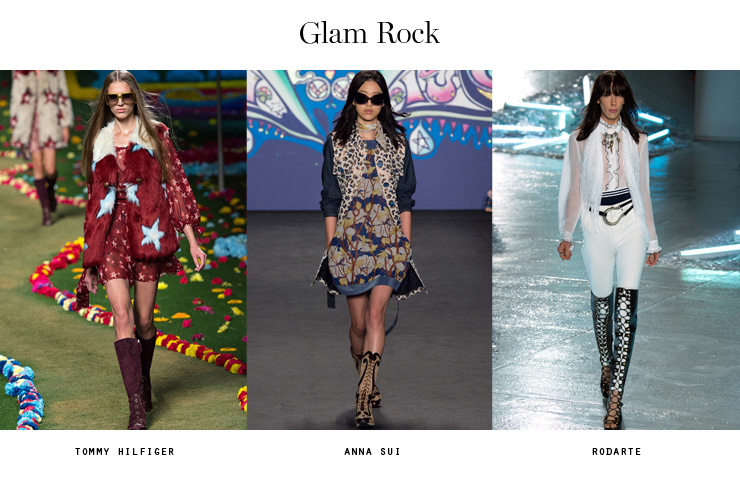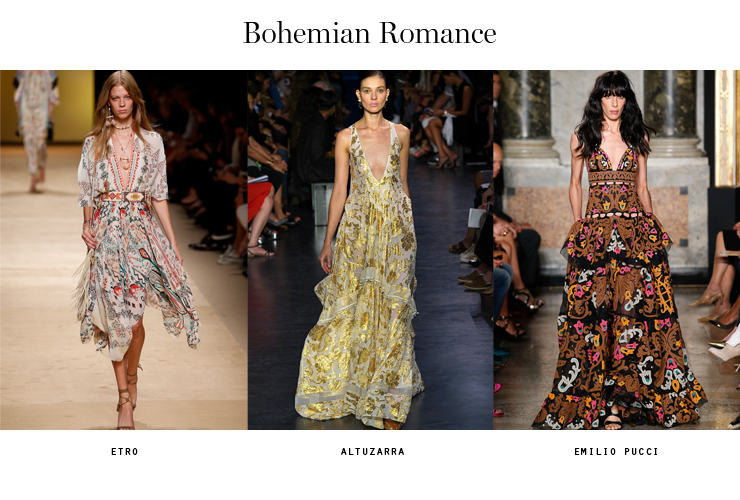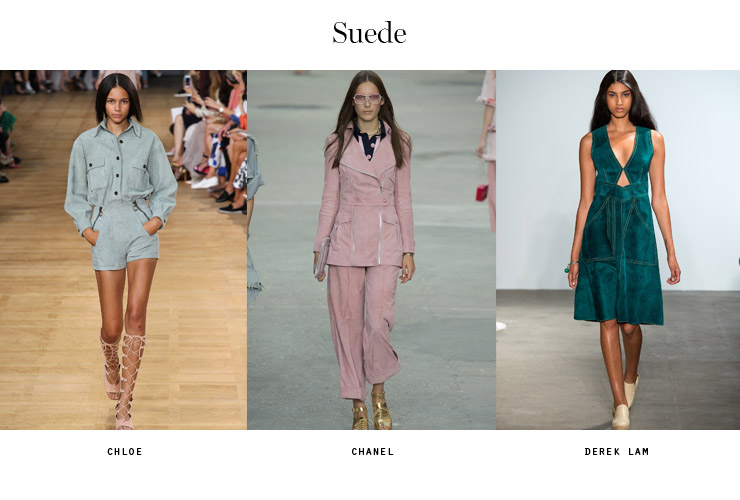 Suede is the new leather.  While we continue to see leather make its way down the catwalk the big story is luxurious suede.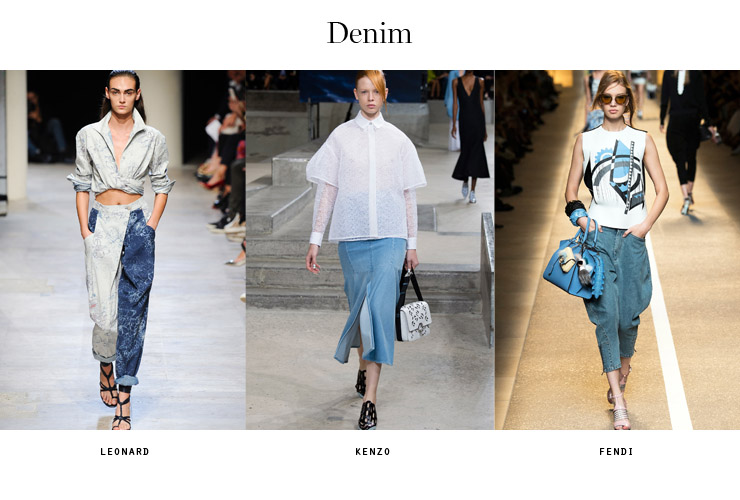 Whispered for some time now is that the skinny is on its way out and this SS15 you will see some evidence of this.  Slouchy, cropped and flare denim will be everywhere along with dresses and long skirts.  Don't be shy to dress in denim head to toe, you'll be in style!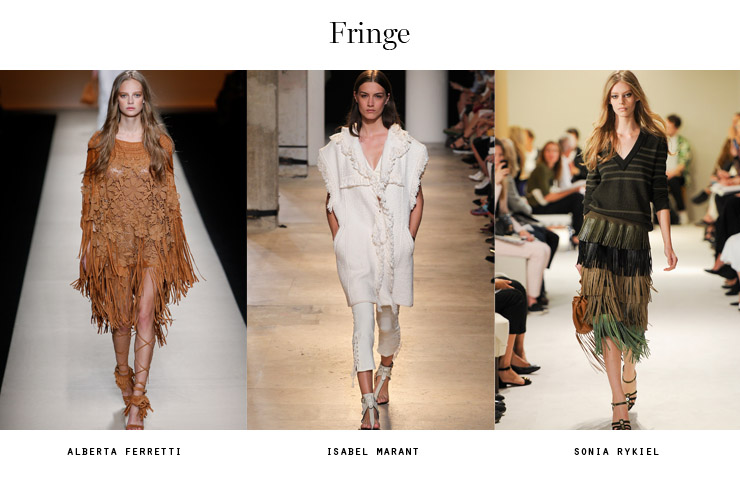 Keeping with the 70's influence is the fringe trend.  It is one of my favorites and certainly fun!  Fringe is bohemian, rock glam and chic wrapped into one.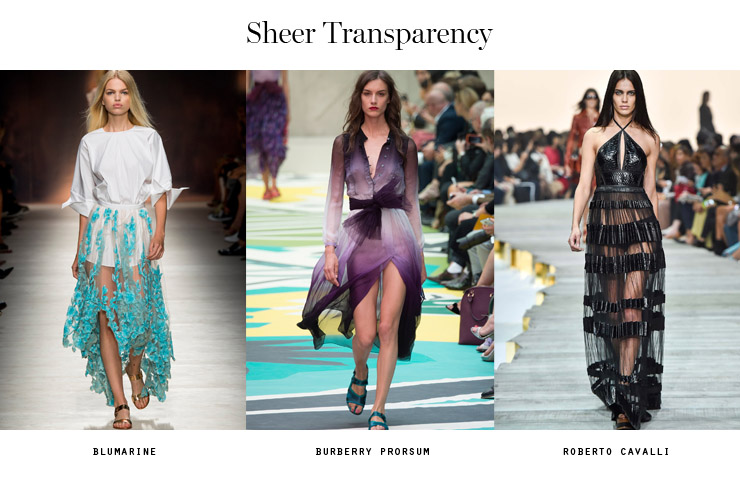 Designers master the art of suggestion using seer fabrics allowing full transparency with only creatively placed details such as ruffles or ornate embellishment to offer some covering.  Other designers use color as a slight distraction or shirts and blouses to cover the transparency of skirts.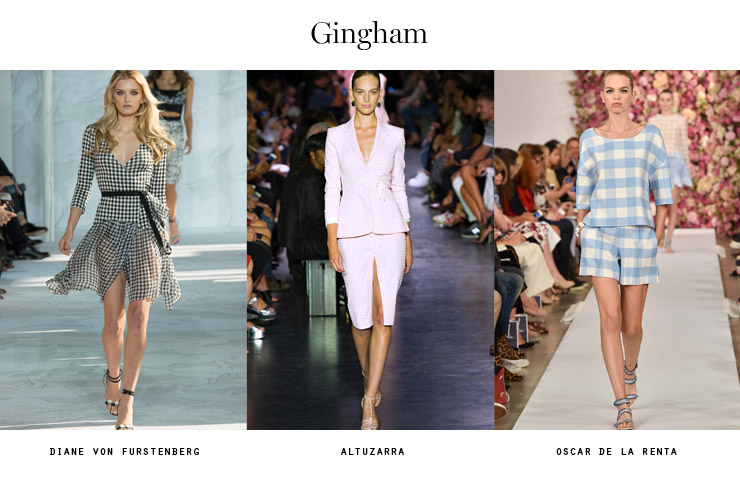 Plaids are replaced by the always popular feminine chic gingham.  Delicate and oversized gingham prints can be found.  Gingham can be mixed in multiple print sizes, with other prints of the season and of course solids.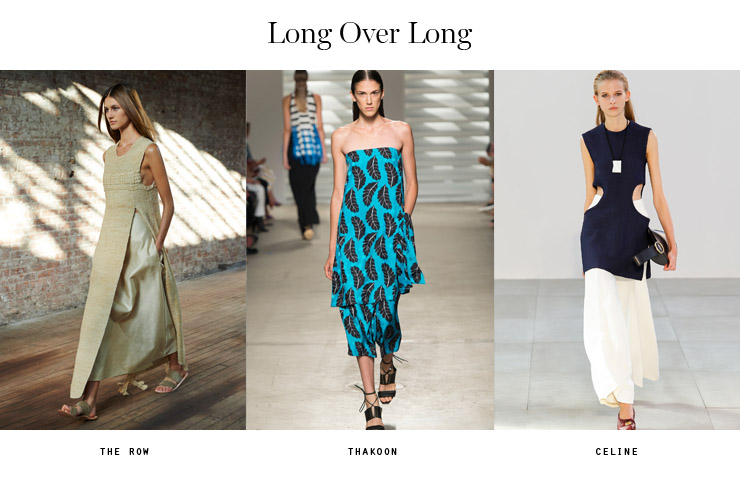 The long story is one of long jackets, skirts and dresses throughout the season with a layering spin focusing on long over long variations.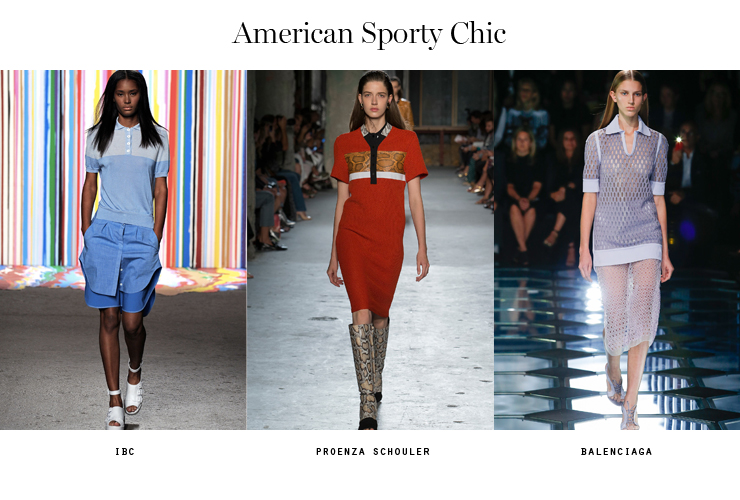 American sportswear had been elevated with sophisticated silhouettes, details and fabrics.  The Polo collar is the detail to watch for when including this sporty style into your wardrobe.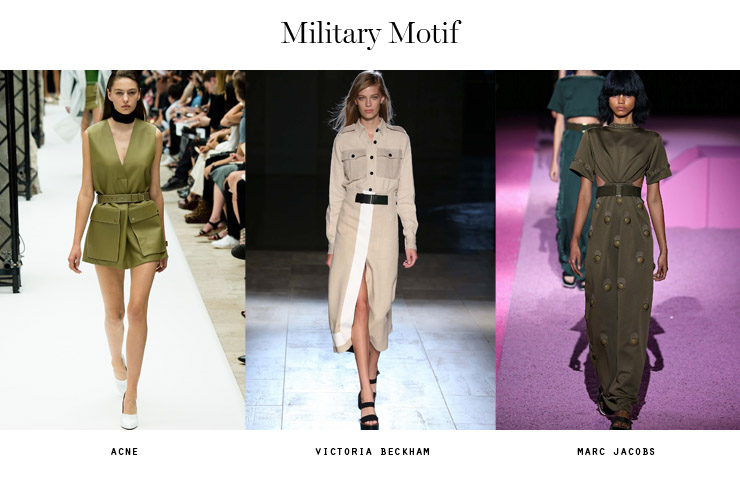 Easy to incorporate modern military silhouettes and details are seen in shirts, jumpsuits, pants and skirts to name a few style options.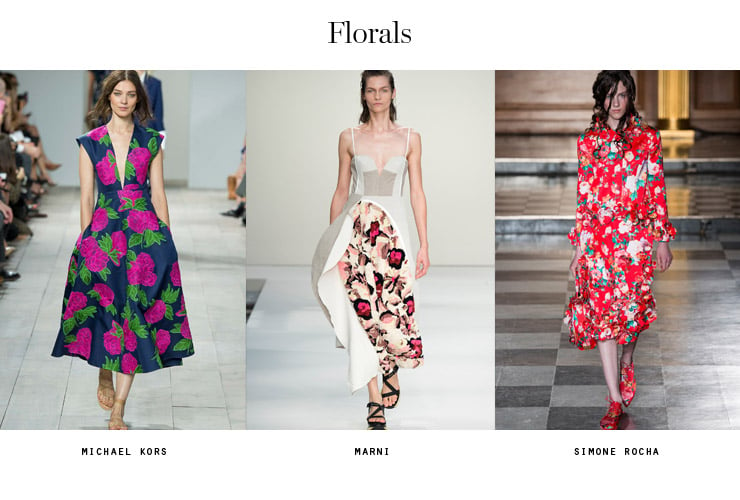 What would spring be without flowers?  This SS15 they are not only found in the garden.  Choosing from tropical-inspired, delicate bloom and oversized floral prints this trend is a "must" have.  Just one statement piece will do!
Which trends will you use this season to stay ahead of the curve?
Stay fashionable my friends…
Jolie E. Smith @joliestandardtime
And the winner of our January giveaway is @mrsrachelcarlson! Congrats Rachel!