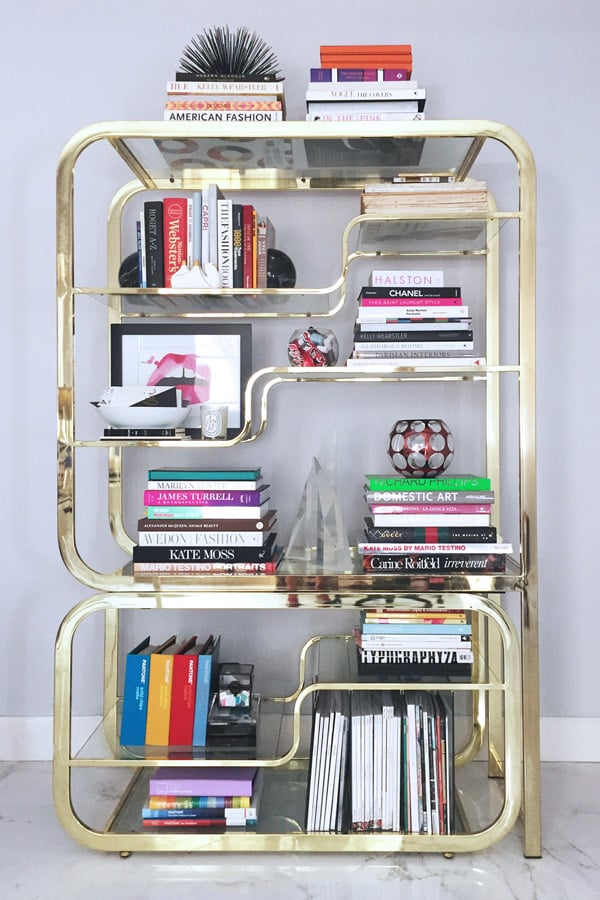 I've got my design library transferred to my vintage brass etagere in the studio revamp, so I thought I'd share some tips to help you style your next bookcase!
Tip #1
When creating your stacks, remove book jackets to help create uniformity of tones, and spread spine colors out between the stacks: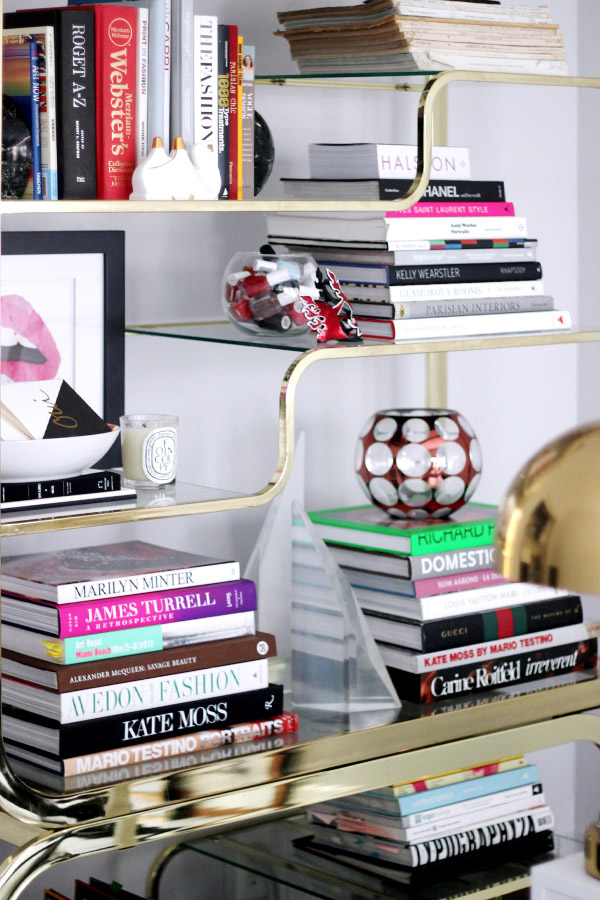 /
Tip #2
Mix vertical and horizontal stacks. Have fun with bookends!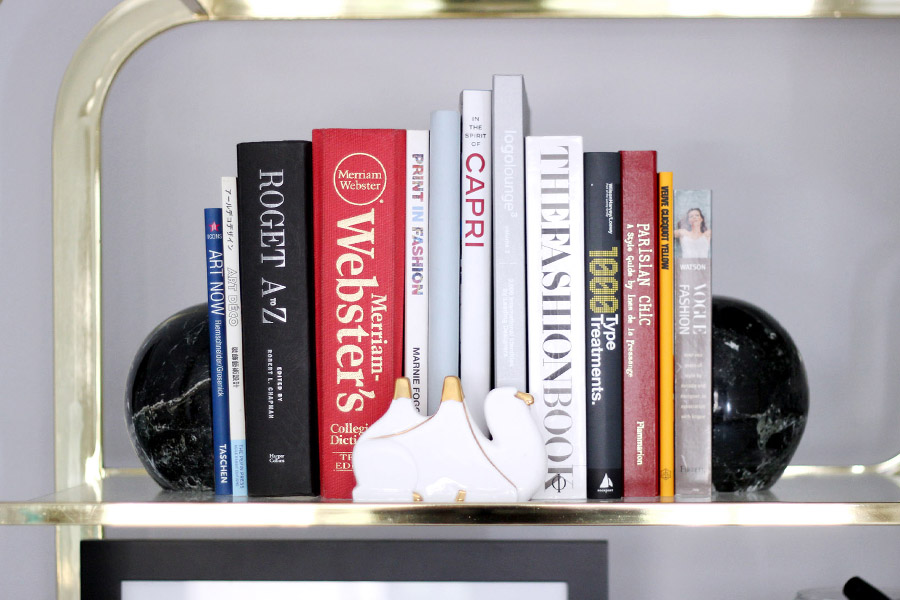 /
Tip #3
Integrate small objects to add variety of scale. Vintage finds and mementos add character: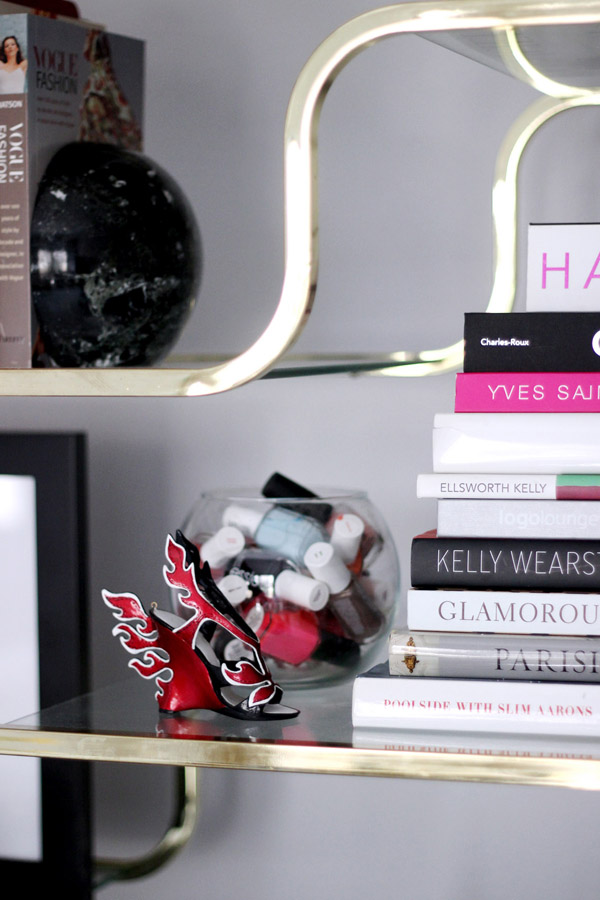 /
Tip #4
Vary shapes & sizes of book stack toppers. (And don't feel the need to top every stack):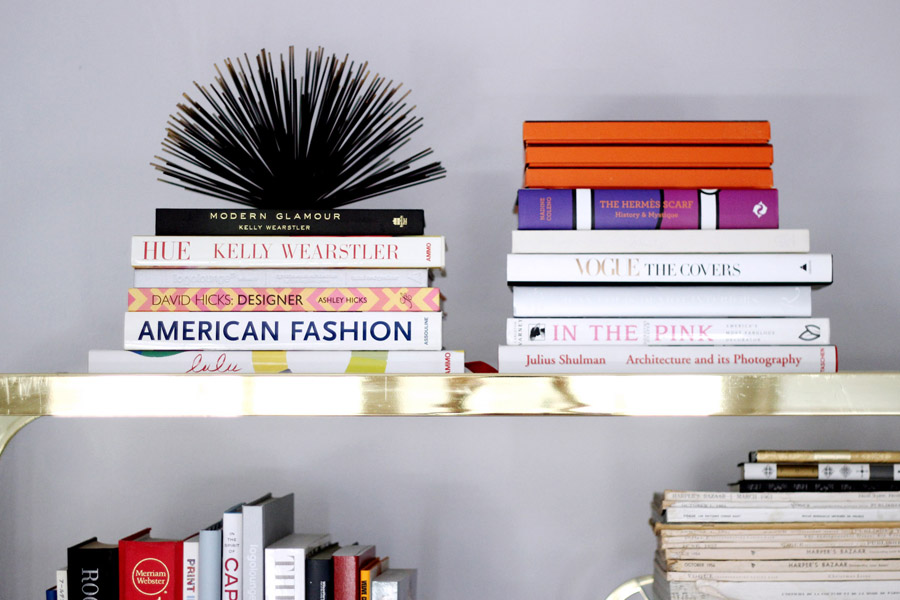 /
Tip #5
Add a piece of art as a back layer for depth: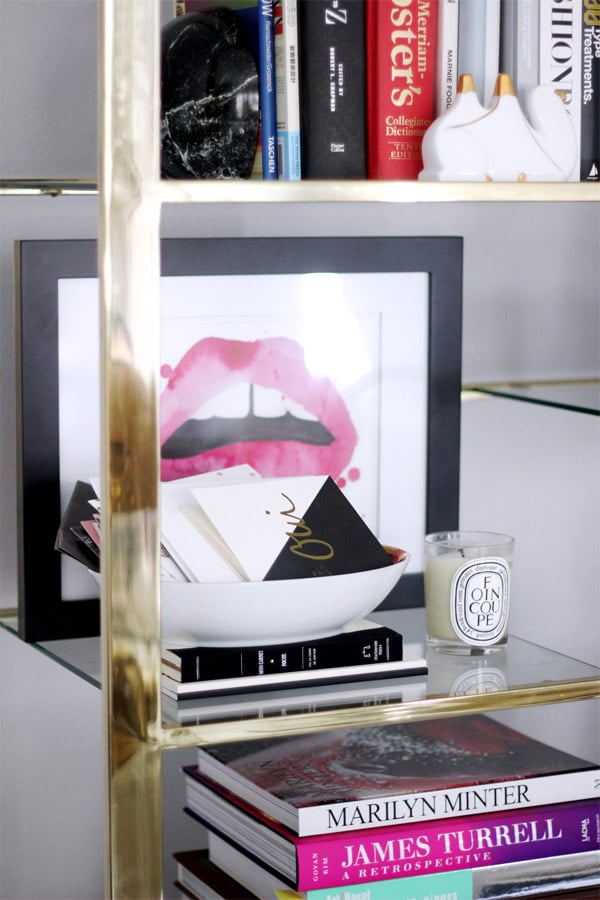 /
Bonus Tip!
You don't need to layer books perfectly like a pyramid on top of each other largest to smallest, bottom to top. Try mixing it up a little to give the appearance of a more casually stacked arrangement that would naturally occur in a working library: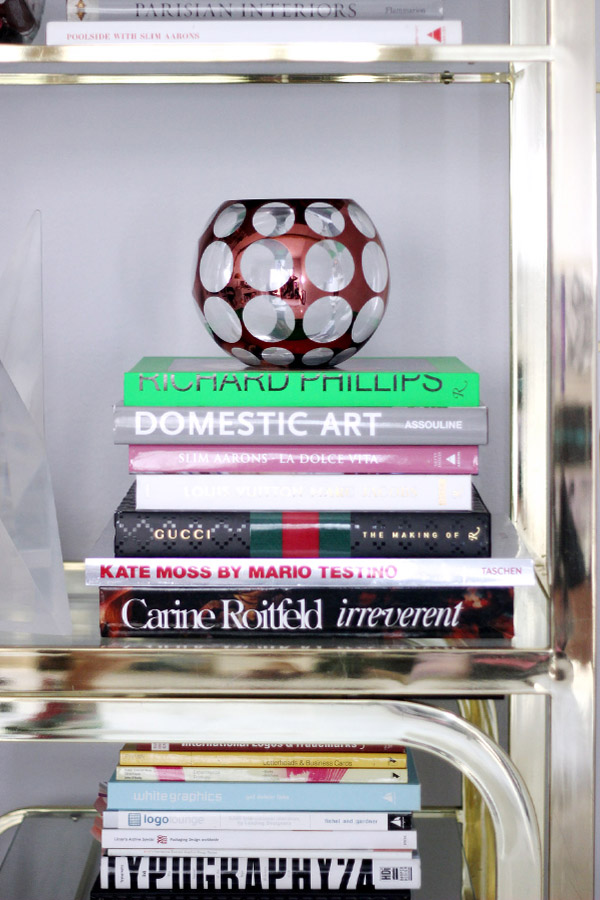 /
Et voilà! A styled bookcase in no time.
Good luck! Hope these tips help!
Photos & styling by Erika Brechtel