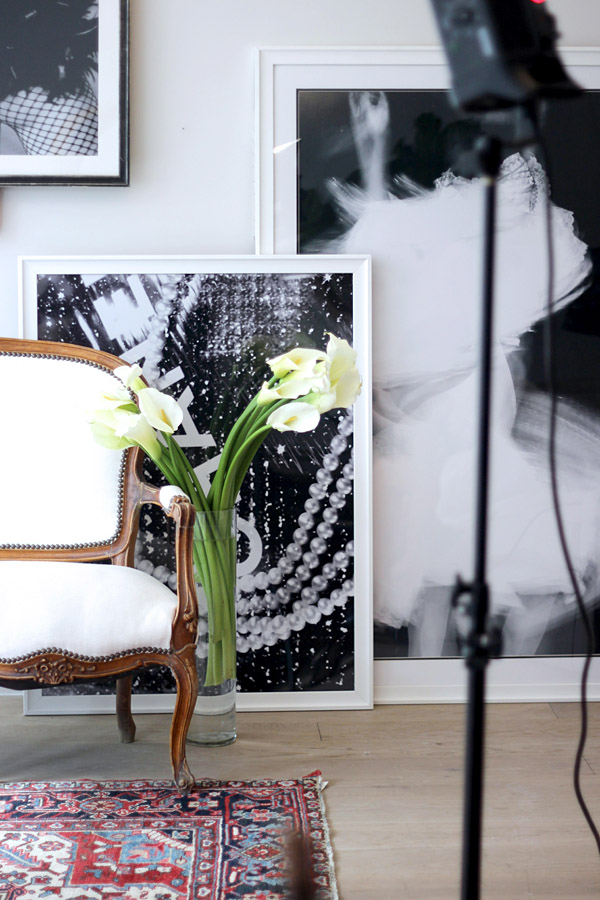 One absolute favorite type of project to work on for me is a photo shoot — the conceptualization, the collaboration, the preparation, and the improvisation that has to happen on set is a rush of creativity. And seeing all that hard work manifested in beautifully captured compositions is quite a thrill. On my recent trip to NYC, I had the opportunity to work with a team that came together to recreate a Parisian atelier in an East Village Million Dollar Listing property for blogazine Home on the Runway. It was a collaborative effort to showcase not only the spectacular space decorated by August Black, but also the creations of Italian fashion designer Paolo Corona and partner, floral and event designer Billy Folchetti (a.k.a. the most beautiful couple on the planet!), in town from Paris. Paolo studied the fine art of embroidery at L'Ecole Lesage, abundantly evident in the detail of his carefully and beautifully crafted pieces. It was such an honor to work alongside the duo and with such a creative, enthusiastic team! I thought I'd share some peeks at what goes on behind the scenes on set at a photo shoot: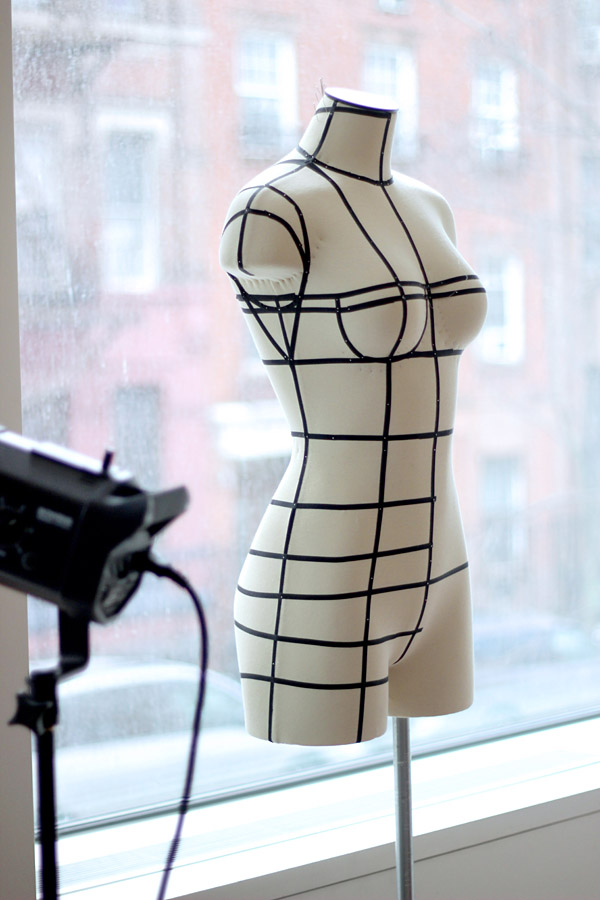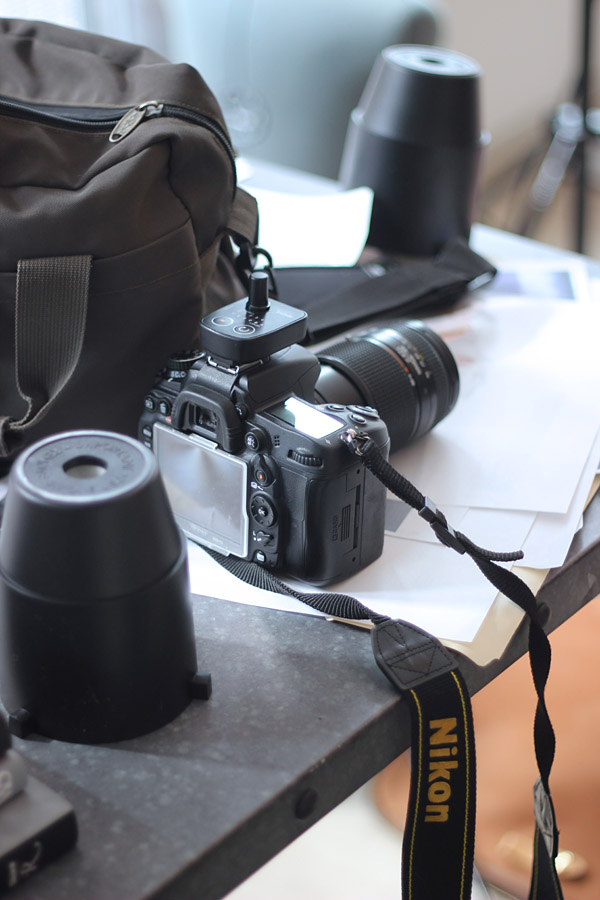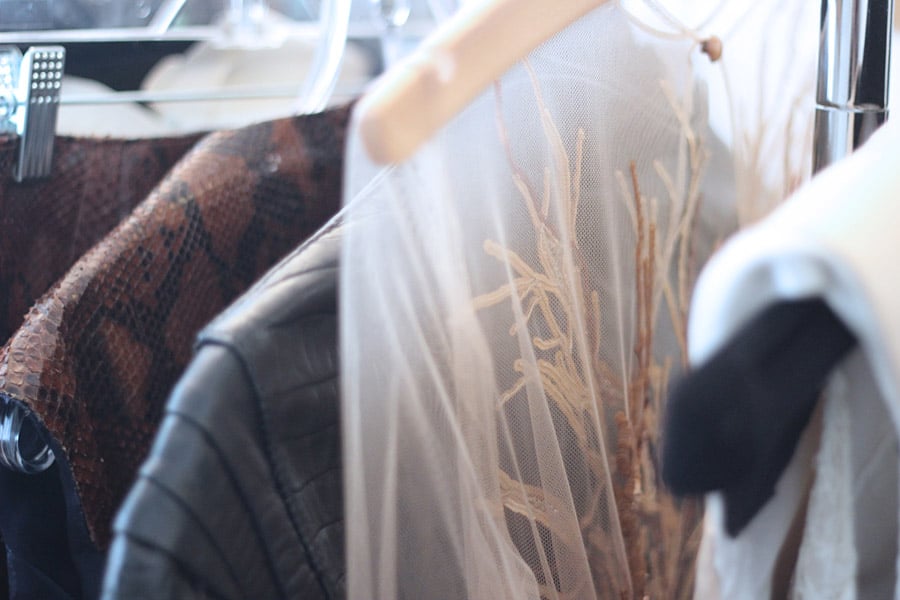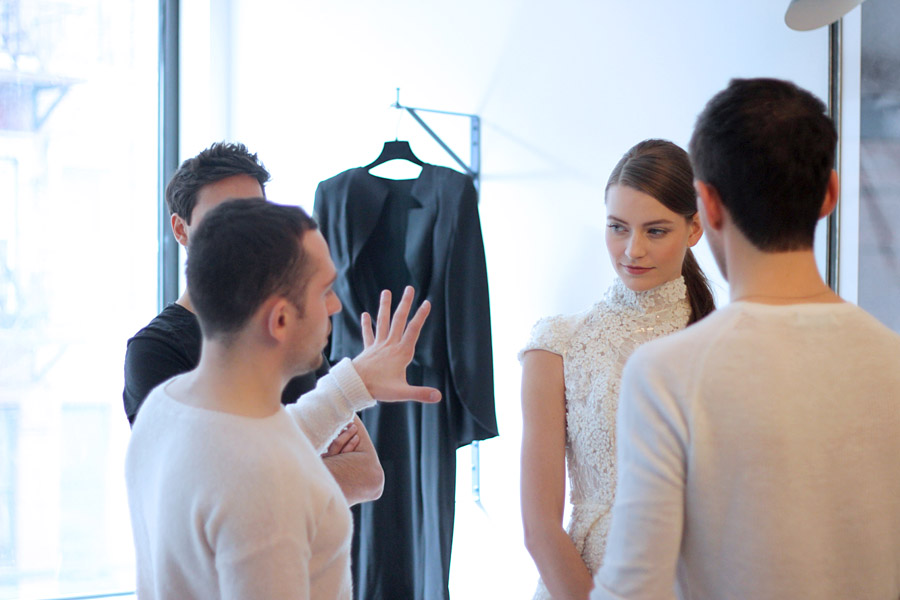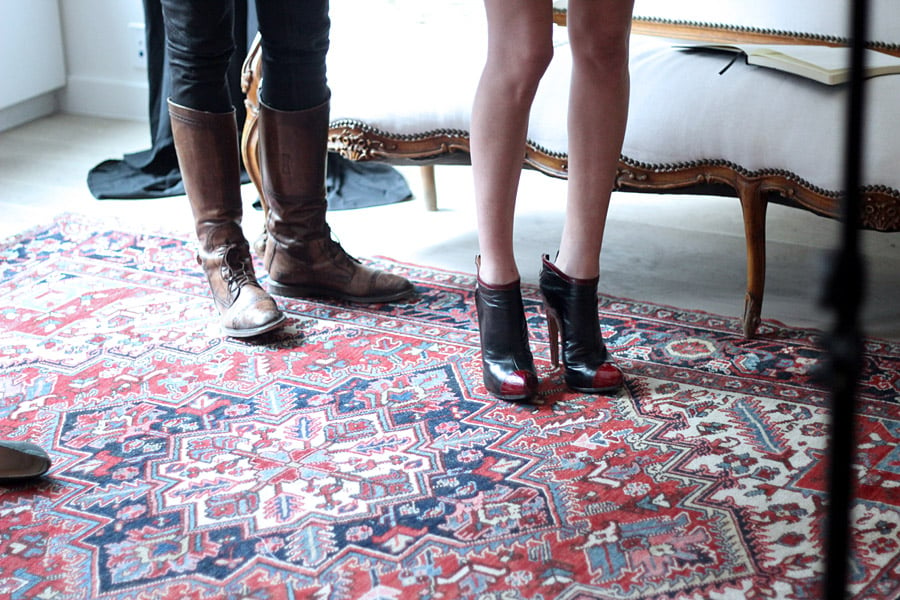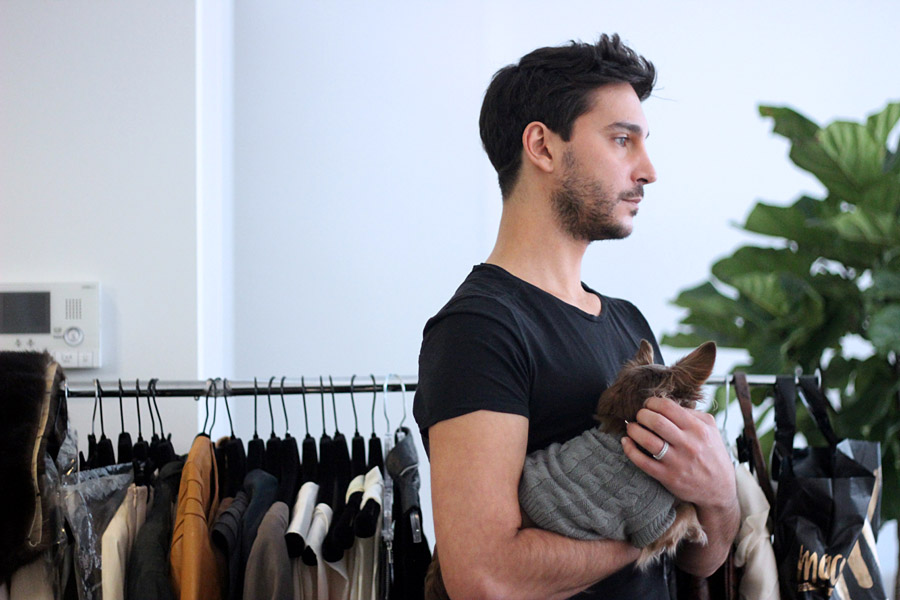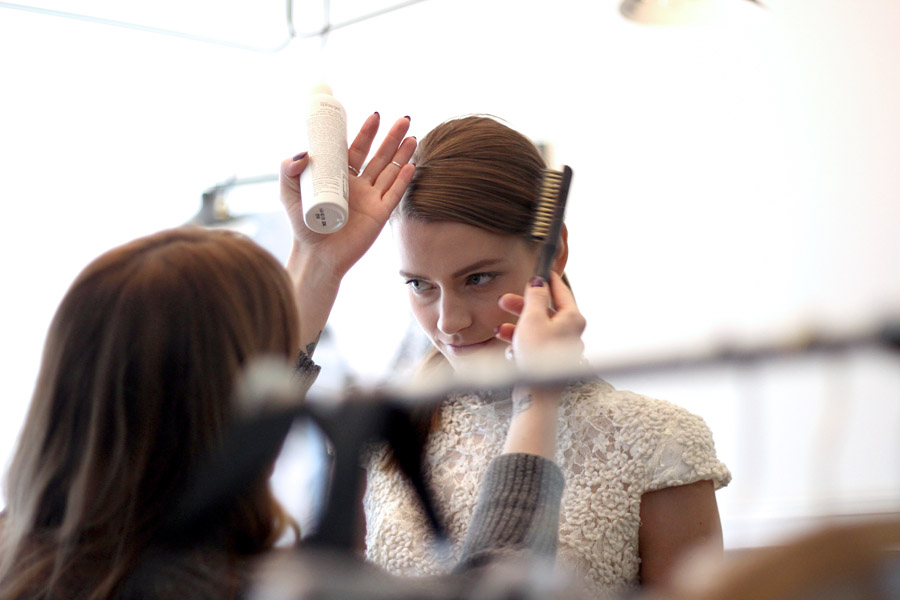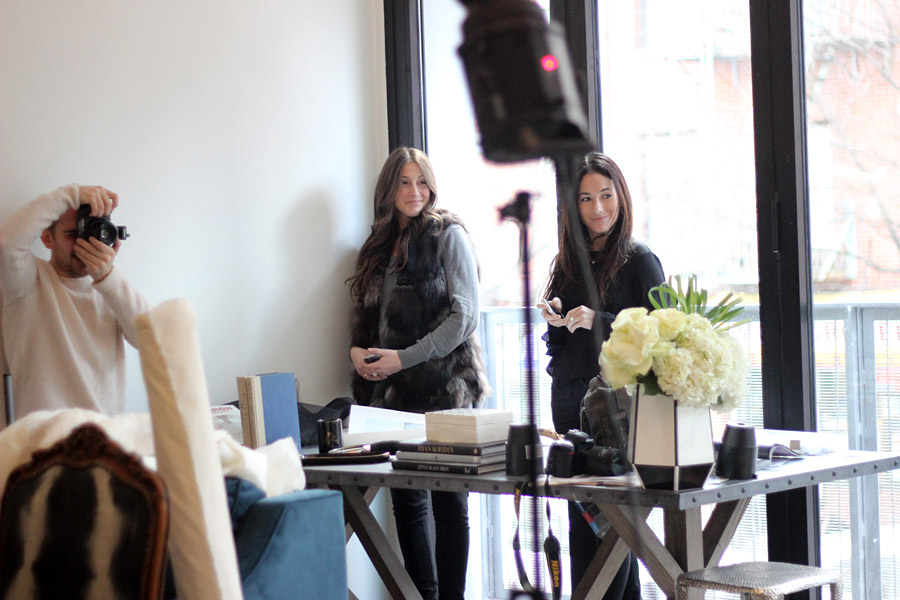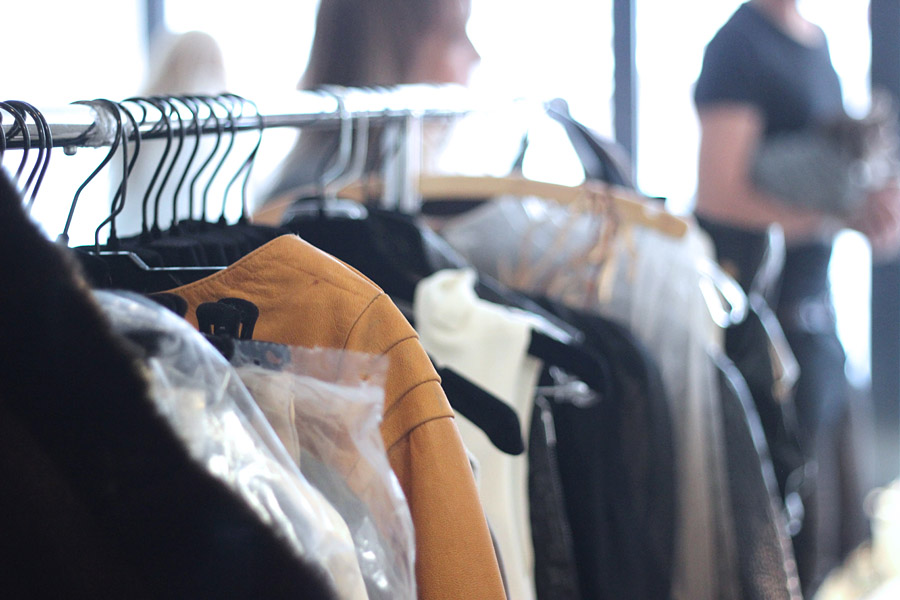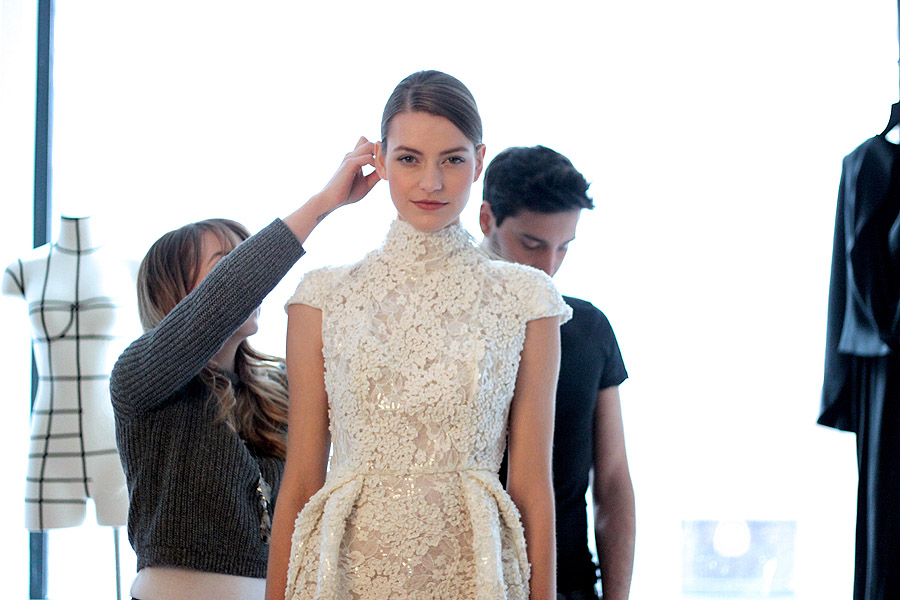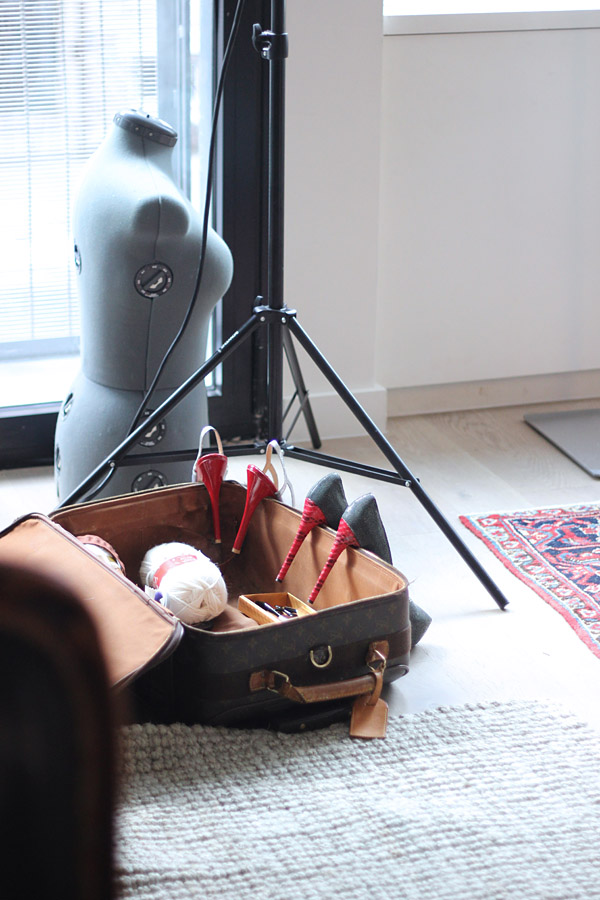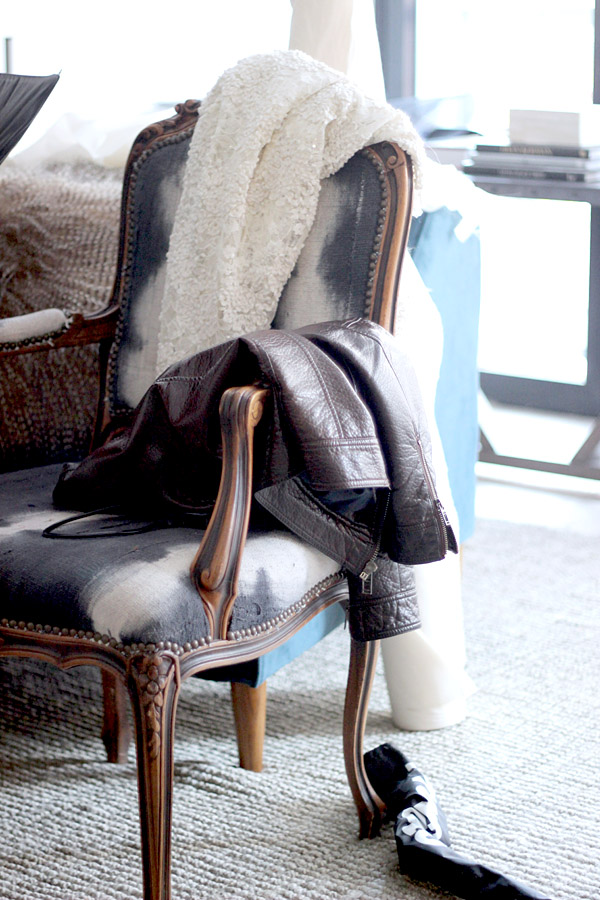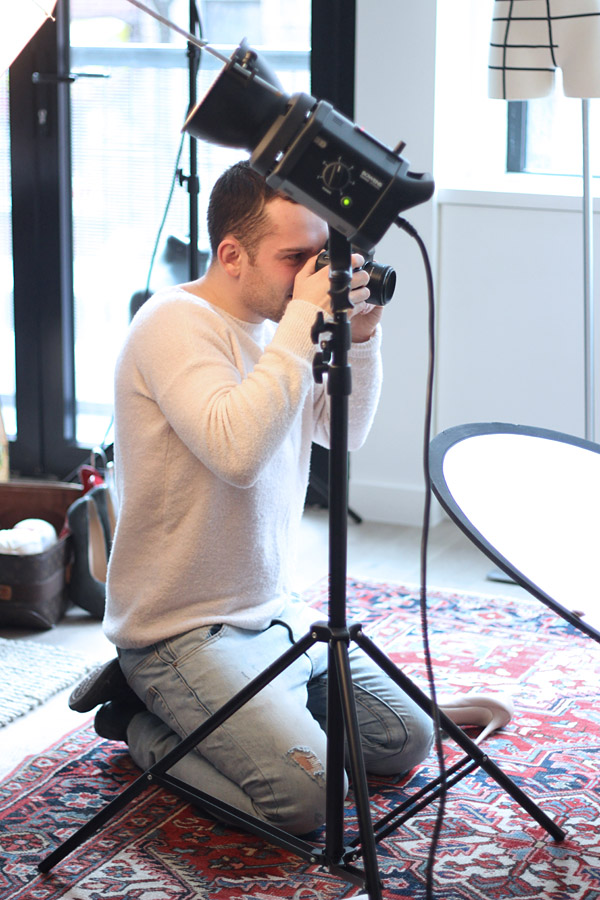 Can't wait to see the final images shot by photographer Pavel Denisenko (above) very soon!
Many thanks to Home on the Runway for including me in this experience!
Photos by Erika Brechtel; artwork provided by These Fine Walls; prop rentals, Rent Patina; hair & makeup, Inspirera; model, Oksana Dennis; assistant, Colin Anderson