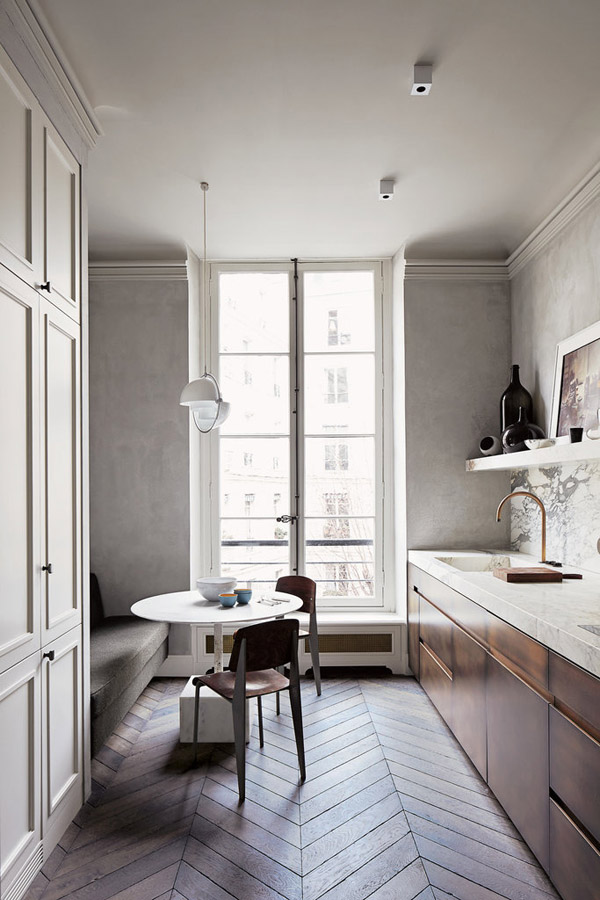 "I don't care about style anymore, in a way I hate style, I hate design. It's about life, and generosity."
~ Joseph Dirand
In Paris' Seventh Arrondissement, French architect Joseph Dirand created a home for his family inspired by the simplicity of 17th-century Italian interiors with grayed stucco walls and the inherent natural beauty of marble and wood. With artwork from the likes of Cy Twombly and Irving Penn, Dirand incorporates furnishings from Le Corbusier, Serge Mouille and Oscar Niemeyer that are modern classics and arguably works of art in themselves.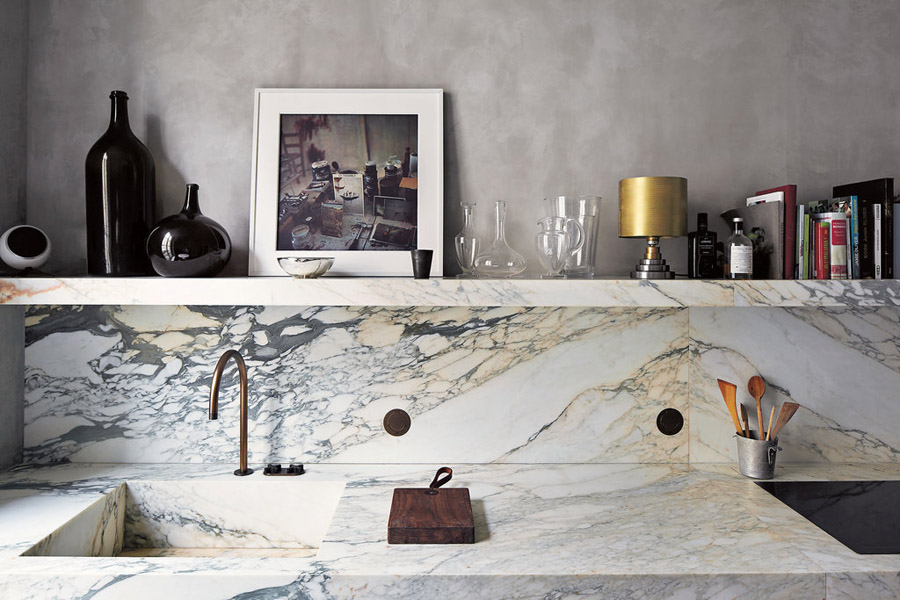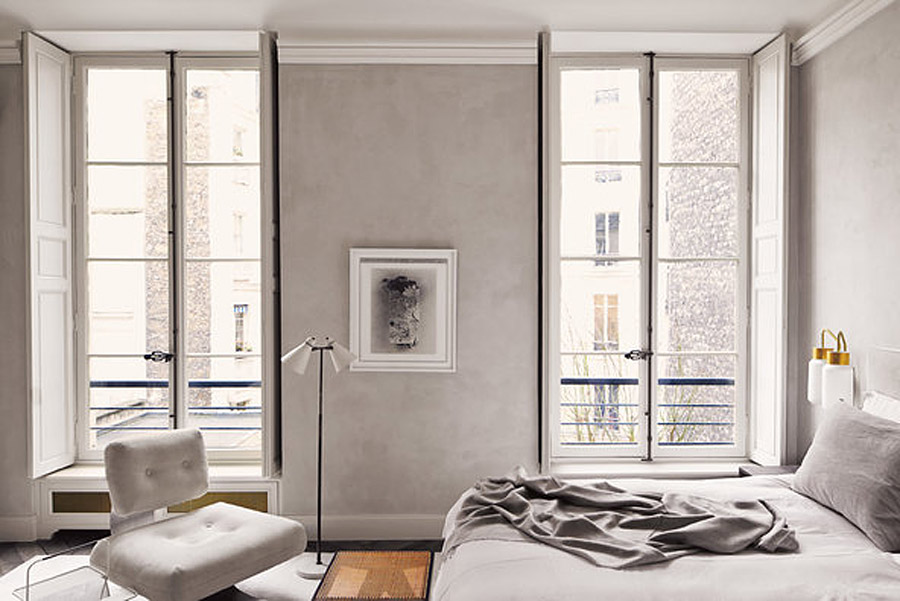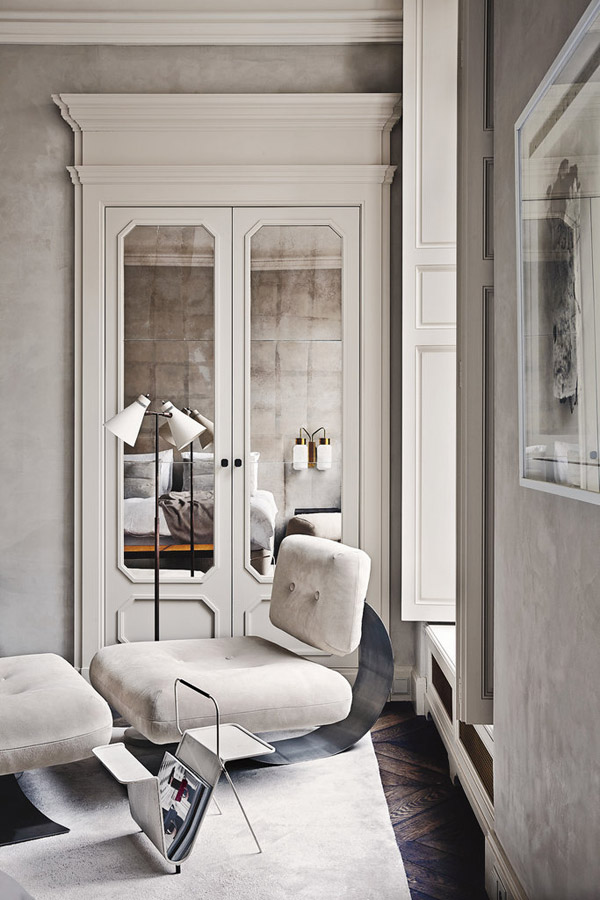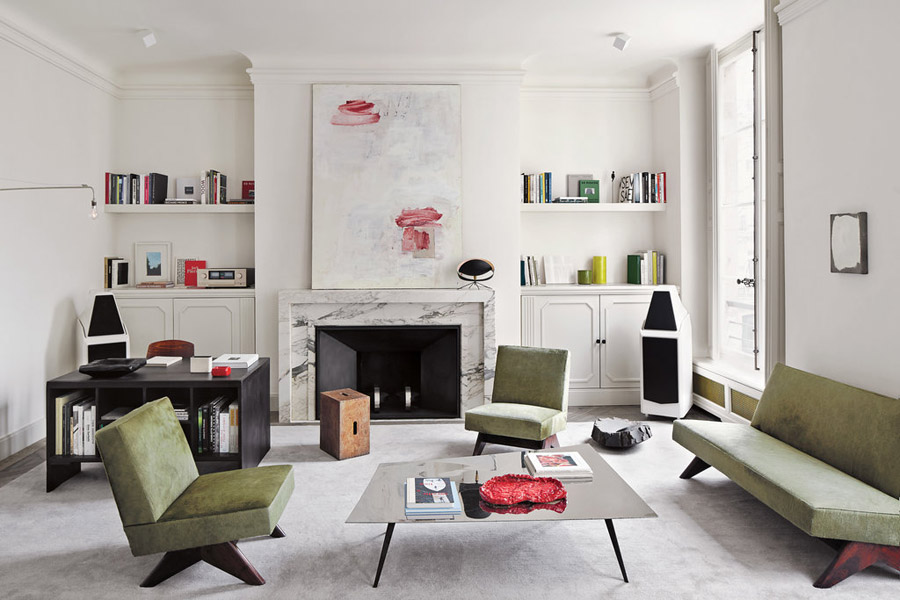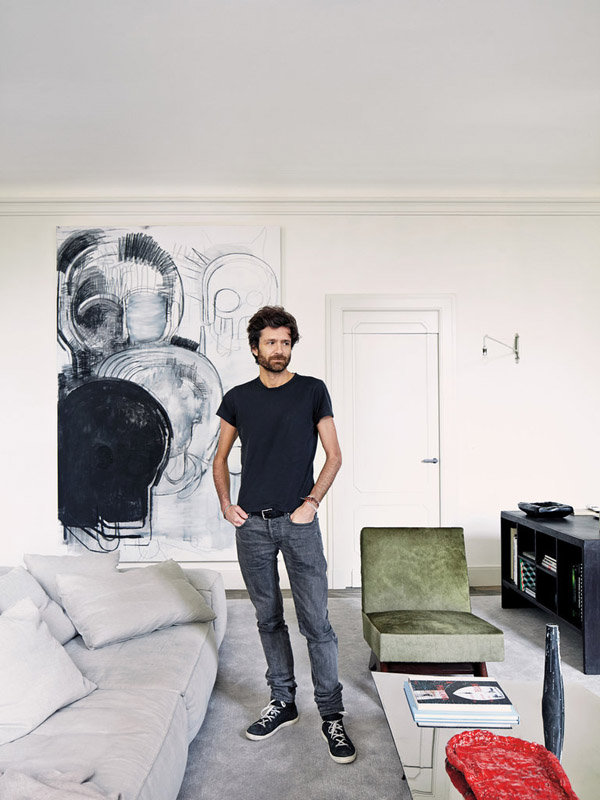 Having already completed design work for Chloé, Balmain and Givenchy in Paris, Pucci in New York, Alexander Wang in Beijing, and Rick Owens in London, Dirand is currently working on Richard Meier's Miami's Surf Club.
Read more of the design details here >
Design by Joseph Dirand; images via T Magazine