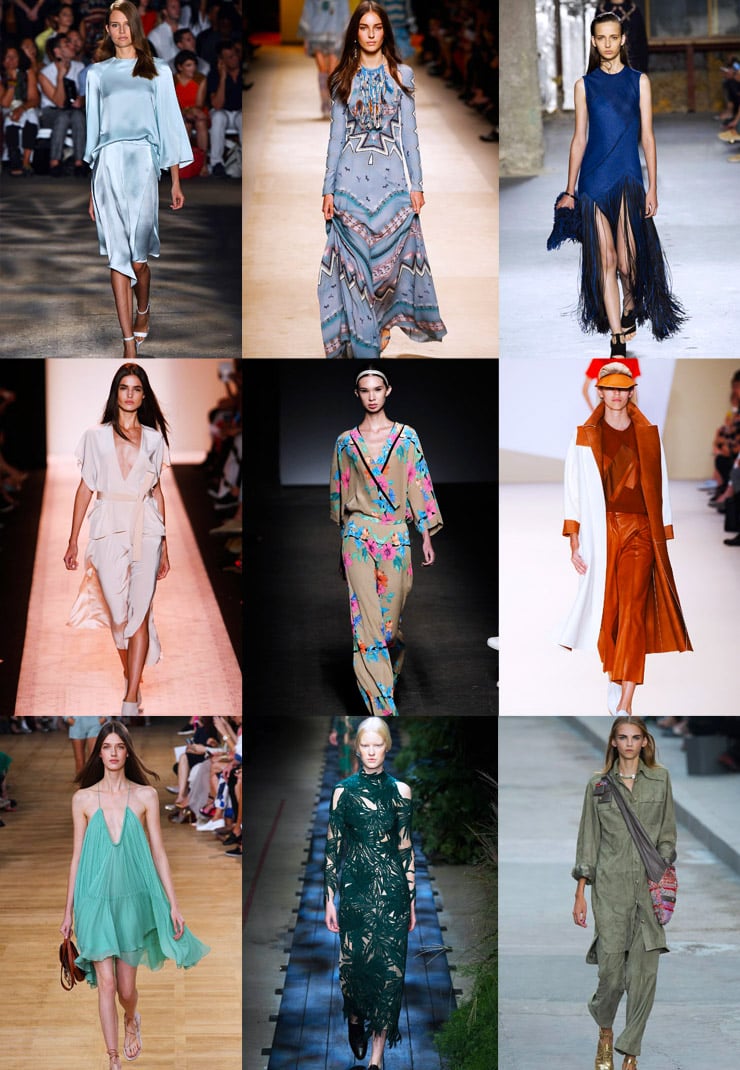 Contributor Jolie E. Smith is back, reporting on the top color trends for the Spring 2015 season!
Each year, insiders from different industries ranging from music, movies, technology, sports, beauty, automotive, home furnishings, fashion and more share opinions on what color will best express the ascending mood and attitude of the consumer.  Fashion designers take note and certainly incorporate these color forecasts into their collections. Here's what's been forecasted for Spring 2015, as seen on this season's runways: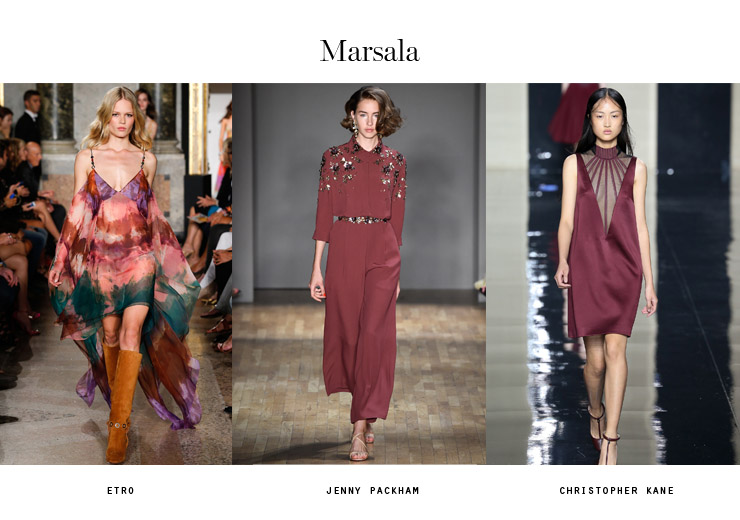 Marsala is the PANTONE color of the year that you will be seeing everywhere.  Appearing at first glance a little brown with a touch of red that looks to be out of the 1970s, Marsala is an easily versatile shade appealing to both men and women.  Much like the wine that is produced in the region surrounding the Italian City of Marsala in Sicily, the color is dramatic yet grounding in its natural earthiness while also embodying sophistication.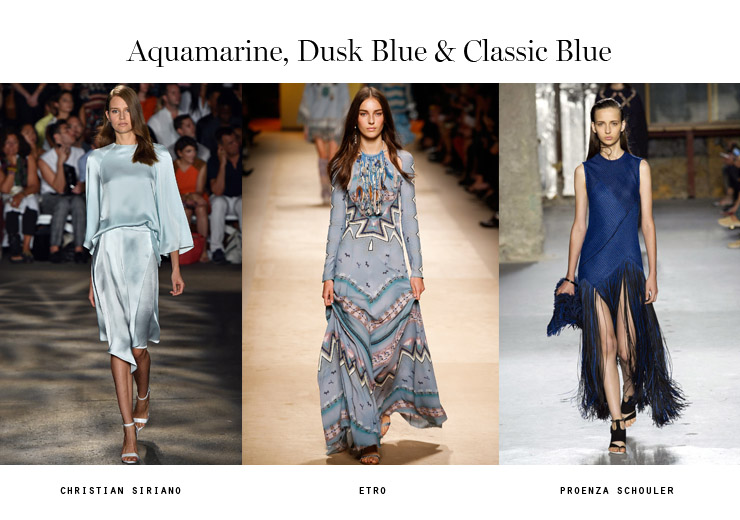 Diving into the Blue hues of the season we find calming Aquamarine, thoughtful Classic Blue and quiet Dusk Blue.  With these inviting cool colors you can't help but to feel one with the hydrating element water!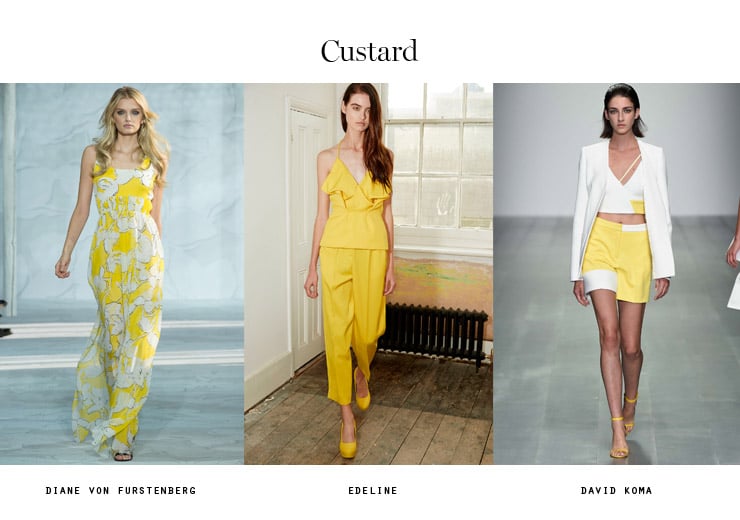 The color is Custard, but most would call it Mellow Yellow quite rightly.  A warm and invigorating color it is perfect for this sunny season.  While my favorite look is Custard head-to-toe, the color is used in prints and separates so you will be able incorporate it into your personal style.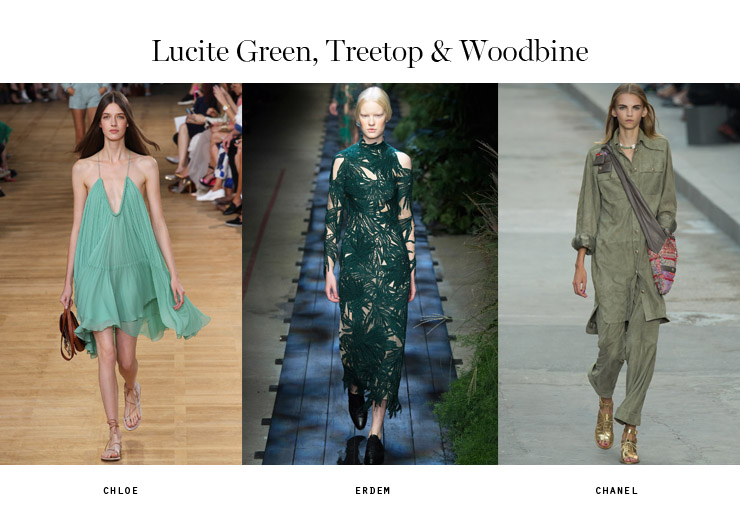 Green is the color of nature and in the natural palette of this season we find Lucite Green, Treetop and Woodbine.  As seen in nature green is a staple backdrop for other colors in prints.  Woodbine, which is a yellow-green, is presented often in the military-inspired trend.

Use of Grey in Interior Design has been on the rise the past few years and this season it takes the runway as Glacier Grey and Titanium.  You will find these colors used often in the metallic trend this season. With classic appeal these chic neutrals are easy to incorporate into your wardrobe.


Romance is found in soft Lavender Herb.  It is the unexpected standout color of the season.  The feminine yet confident color is perfect for spring and pairs nicely with the other colors of the season such as Sandstone.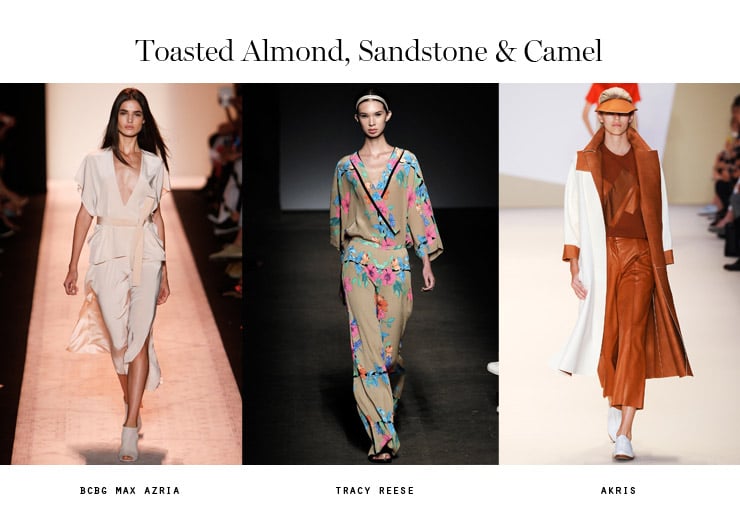 Toasted Almond and Sandstone are the Pantone seasonal colors, but rich Camel is also prominent on the catwalk.  These neutral tones are luxurious on their own and when paired with other colors.  You will especially see Toasted Almond in stores not only in clothing, but shoes and accessories too.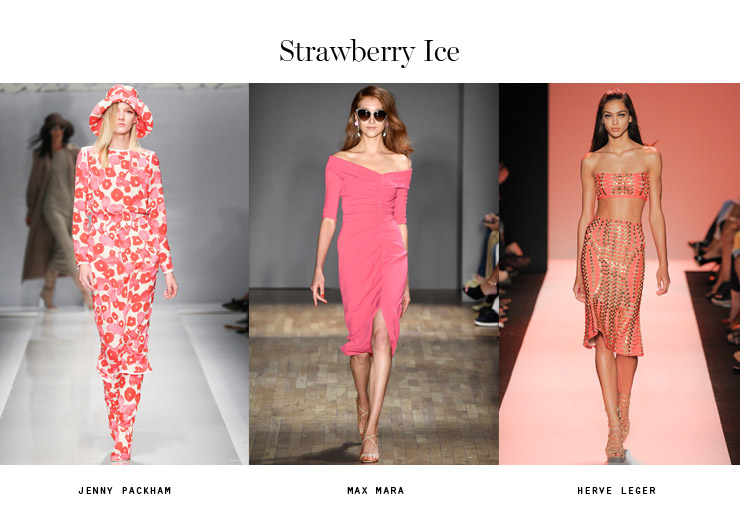 In the Pink this Spring/Summer 2015 is delicious Strawberry Ice.  This sizzling shade is quite flattering.  Mixing well with the other colors of spring it looks scrumptious with Toasted Almond and Tangerine which you will see in prints as well as separates.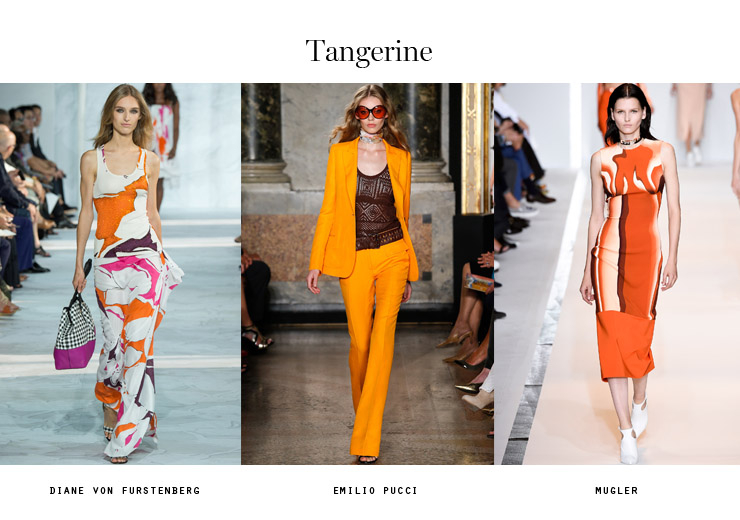 What is sunshine without citrus?  Tangerine is a sassy saturated Orange shade that brightens this season.  It looks amazing in modern silhouettes and is sure to energize your sense of style!
Emitting a positive wardrobe vibe are the cool yet enlivening colors of the season.  If you have any doubts of how to wear the colors together simply look around at the spring flowers and take a cue from Mother Nature.  You may find new styling inspiration!
Stay fashionable my friends…
Jolie E. Smith @joliestandardtime