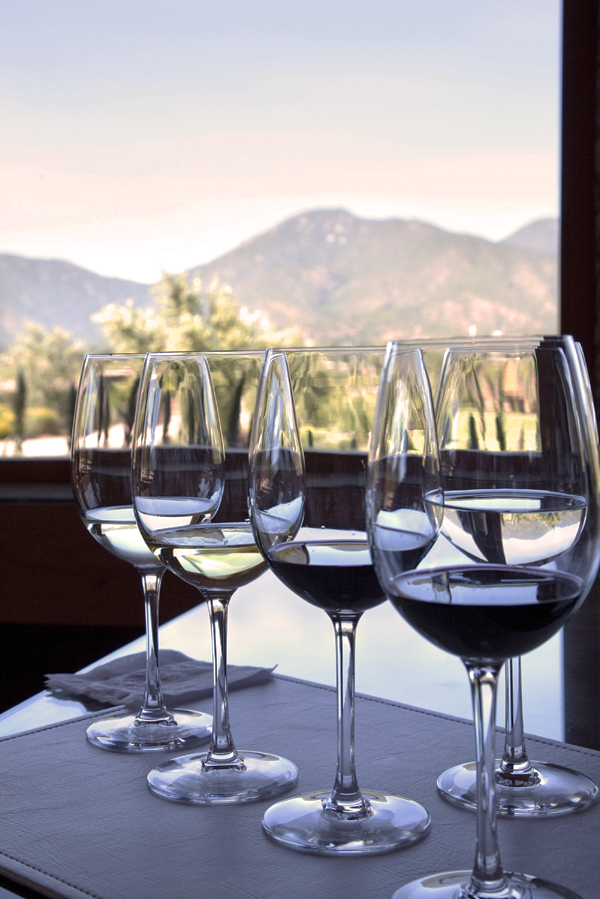 "The best kind of wine is that which is most pleasant to him who drinks it."
~ Pliny the Elder, Roman author
I admit I have been accused of being a "wine snob." An unfair assessment if you ask me; I just like what I like! This is mainly because I grew up with a dad that is really into wine, has worked in the wine industry in Napa Valley for over 20 years, and well, has bestowed upon me rather amazing wine experiences throughout my adult life. Not only have I been very fortunate to have partaken in many a rare and hard-to-come-by bottle, but I have benefitted from the expertise of my wine-loving father time and time again. So, I asked him if he would be willing to share some of his vast wine knowledge with all of you, and I'm so grateful he said yes! Let's welcome Tom Inlay to this new column "Napa Valley Insider" where readers can learn a thing or two about wine and ask those questions you might have been too intimidated to ask.
WINE TASTING TIPS
Too many visitors to Napa Valley are worried that they don't know all the rules about wine tasting and are going to be exposed as un-savvy.  I try to get them to relax and have fun.  I might ask, "What's the difference between wine tasting and wine drinking?" Answer: When wine tasting, you are paying attention to what you're drinking.
They'll look at the descriptions on the tasting menu and be immediately intimidated – they know they won't be able to smell or taste those things.  Barnyard? Cigar Box? Flabby? I tell them, "These are helpful hints, not what you are supposed to taste or smell.  Remember, wine makers have good imaginations."
They'll pick up the glass and swirl the wine, because someone told them that is what you have to do when wine tasting, but then they'll ask what is the significance of watching the wine slide down the inside of the glass?  I tell them "it looks cool."
Wine appeals to all the senses:
SOUND
Don't you love the "pop" of the cork being removed from the glass? Ah, look at the smiles on everyone's faces.
SIGHT
Hold the glass up to the light and look at the beautiful colors or the glint of light off the clear glass bowl.
SMELL
Give it a swirl, put the bowl up to your nose, take a good sniff, and discover the amazing aromas.
TASTE
Take a sip, then let it sit in your mouth for a few seconds while you enjoy the many flavors.  Then swallow and see what happens to the flavors.
TOUCH
The wine has texture! It might seem smooth and velvety at the beginning and then rough and drying on the back of the tongue.
Now you are wine tasting!
I can certainly attest to the experience that we don't all smell and taste the same things.  You may find yourself thinking a wine is very tart while everyone else in your group is talking about how smooth and soft it is. This does not mean you are wrong and you should not assume that your wine tasting ability is out of whack.  Maybe you don't want to open yourself up to being criticized by the rest of the group (in case they think being in the majority means they are right). So, instead of saying "This wine is tart" you can say "It's a little tart for my tastes."  How can you be wrong? That is your taste.
Remember, the purpose of a tasting room is wine education. So ask your questions and don't worry about looking like a pro.  Enjoy the experience – after all, it's supposed to be fun.
Best, Tom
Thanks dad! And please readers, feel free to comment below on some wine questions or topics you'd like him to answer in future posts!