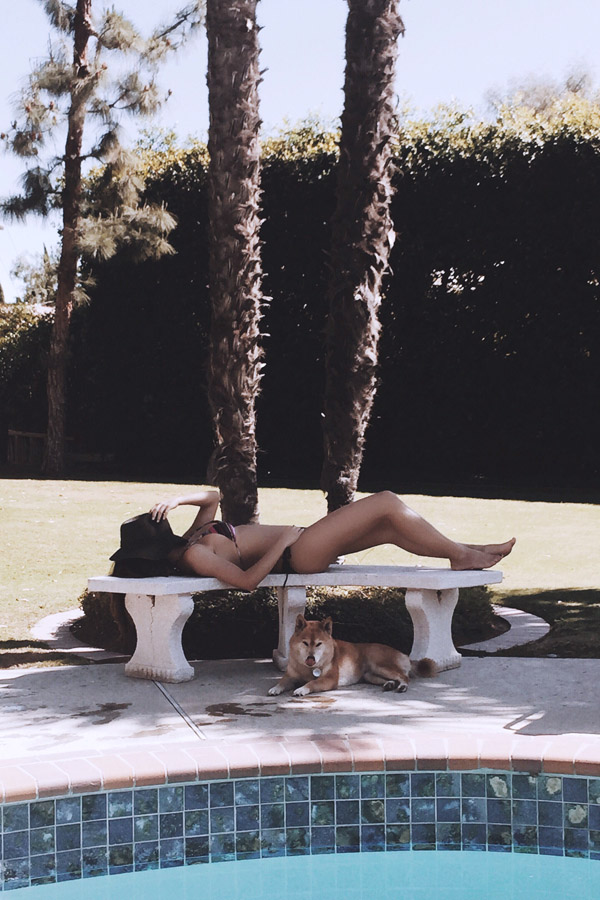 If I were to look back at the last month, I'd say, "boy, that was rough." I got sick (and sick again, then again) and my daughter got really sick, which inevitably means my client work load and volunteer work load backs up and I find myself working late nights…the cycle continues. Additionally, with recent travel, family in town, work events, multiple board meetings and a 3-session volunteer training I'm leading, you could say it's been busy. This past weekend I came to realize I may be overdoing it; the whirlwind and my resulting fatigue may have lengthened my illness, caused me to misjudge certain people and situations, allowed me to make promises I couldn't keep. Perhaps it's time to put an end to the cycle. Here's what I found helpful:
1. Create your own stop signs.
One way I unwind is to get on my spin bike (when I'm healthy) and watch a few TED Talks. I find them extremely helpful to get my mind off my current to-do list and immerse myself in topics larger than my little world. One I really enjoyed this weekend is a talk on how to be happy given by a monk who reminds us to simply, Stop. Look. Go. The first step is to create your own stop signs within the frantic pace of life. It doesn't have to be major; just make sure you stop every once in a while to reflect, recognize and appreciate opportunities, and act on them.
2. Be grateful.
From this same talk, I am reminded to be grateful of the opportunities I've been presented, and of the people in my life. Every morning (in Evernote — an indispensable app!) I write down at least one thing I am grateful for, as small or big as it is. Additionally, I have a long list of thank you notes I'm tackling to make sure I'm spreading that appreciation outwardly. When you create your stop signs to look around and be grateful, it's amazing what you'll find. That in itself should invigorate you.
3. Change your perspective.
Recently I read an article relating how many of us run around proclaiming "I'm so busy!" as if it's a badge of honor. Instead, change that to "Life is full." I've been preaching this to pretty much everyone the past month but it seems to resonate — it's a GOOD thing to have so many wonderful opportunities, to have loved ones so close by that we can spend quality time together, to be able to volunteer my time and talent with incredible women, to have the enormous honor of business owners wanting work with me, to be entrusted with such responsibilities. They're not obligations, they're privileges. And perhaps also recognize that we are the creators of that fullness; it's in our control to change it. (Although I think you'll find you wouldn't.)
4. Forgive yourself.
Along these same lines, we can be very self-critical if we feel we're disappointing ourselves and everyone around us. I definitely had a few "wow, maybe I was wrong" moments about people and situations this past month. And that's ok — perhaps I just didn't have all the information. I found this TED talk from "wrongologist" Kathryn Schulz helpful in reminding me that it's ok to be wrong; it's our insistence on being right that can be costly (not to mention incredibly boring if we were all right and agreed on everything, every time!). Thank goodness we are all so different and we can learn from each other's experiences and perspectives. What a better world for it.
5. Smile and laugh.
I'm very fortunate to have a daughter that is lively and energetic and happy and makes me laugh every day. There is no way you can't be affected by her warmth and enthusiasm! But even if you don't have an eternal ray of sunshine by your side, you can seek out situations and moments that will make you smile and laugh. Choose to watch that comedy, listen to that happy song, try that new activity, be with good friends. Or like my daughter and I do, have an impromptu dance party — we highly recommend Michael Bublé's Come Dance with Me, perfect for conga lines around the kitchen island.
6. Sleep
It goes without saying that we can't function effectively without sleep. Allow yourself this simple act. And if you can do that in the sun, even better.
Like many of us, it's my natural state to be hard on myself as if I don't do enough, I am not enough. But sometimes, it's much more effective for you and everyone around you to say, "enough is enough." Stop. Look. Then go.