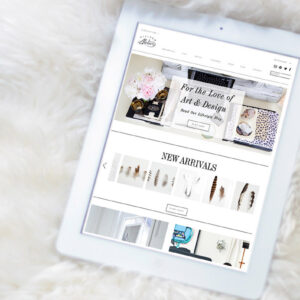 Citizen Atelier
Textile Designer
Project est. 2015
Montreal, Canada
Website
We'd already been admiring each other over social media for some time, so when online art gallery owner Alessandra Salituri reached out about the redesign of her already popular site Citizen Atelier, I was giddy as a girl crush. The process was honestly almost too easy, as so much of our tastes align and our visual aesthetics overlap. What a joy to go down this redesign road together and churn out a beautiful website of which we are so proud, with the exquisite execution by her dedicated development team.
*Logo design is not a part of this project scope.
Return to Erika's work to see her many logo designs.