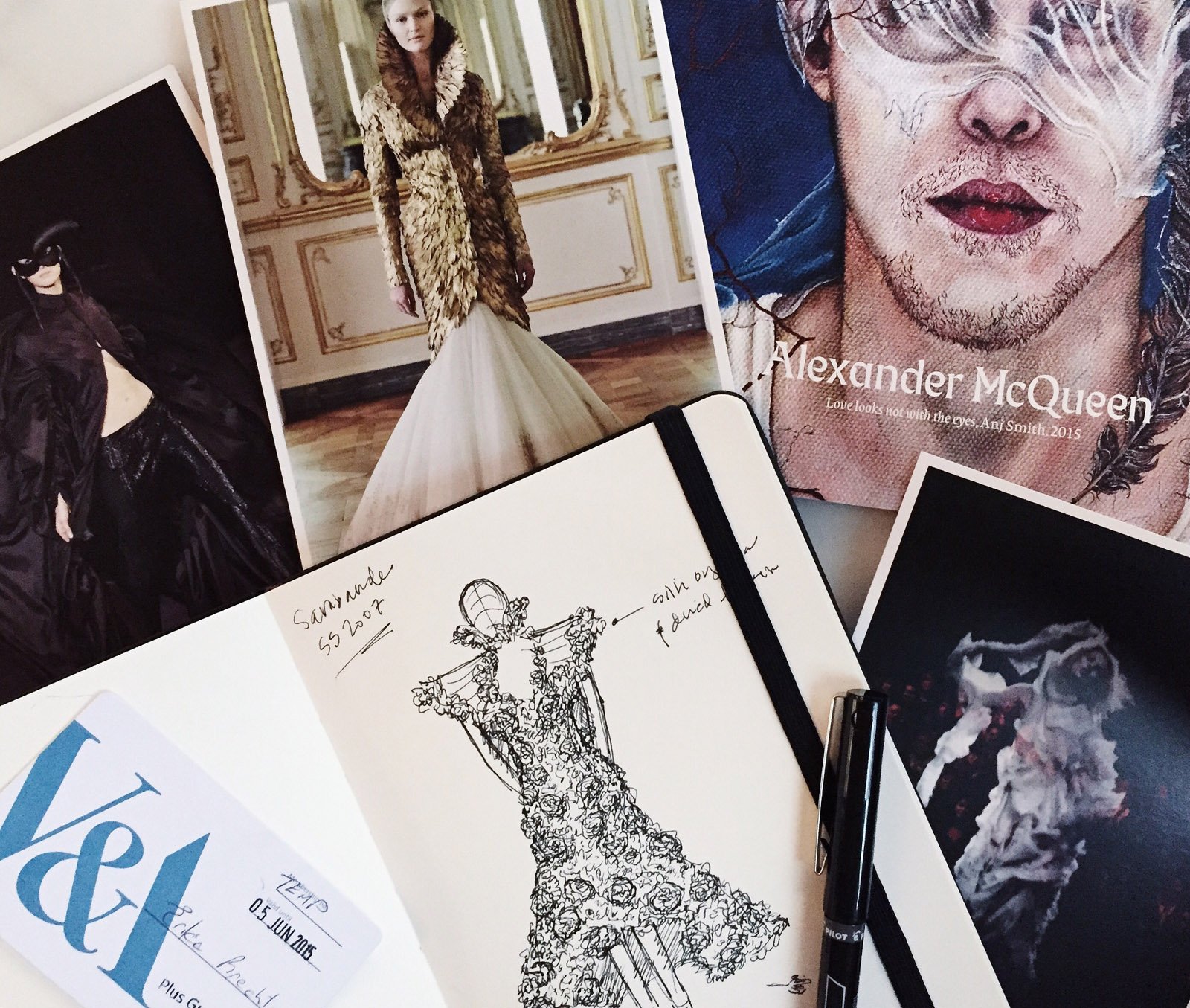 Without a doubt, the best exhibit I've seen in my art-loving lifetime would be this one. It's quite easy to get absorbed within it, and I for one spent over two hours drinking it in, drawing up my favorite looks to memorialize them for me, contemplating context, legacy, history in the making. Last century had Dior's 'New Look.' This generation, we get McQueen.
There's often a madness in the most creative, one that is compelled to push the boundaries, get you lost in it and overpowered by it, force you to dig deep into discomforting detail. Walking through the elaborate rooms of the Alexander McQueen Savage Beauty exhibit at the Victoria & Albert Museum, I found it quite evident that McQueen was an incredible artist and artisan who perhaps like so many geniuses before him, was driven slightly mad by a self-inflicted — and therefore unattainable — perfectionism. 'Tis bittersweet then that we as fashion and art devoted benefit from his hunger for extracting and magnifying that which we may not see or even want to see — the raw and animalistic, the intricate and intimate, the fragile and violated. And isn't it beautiful.
But first, Kate Moss.
In one of the rooms, a hauntingly ethereal hologram of a floating, twisting Moss is installed, and I was completely mesmerized, stunned into submission. I was absolutely thrilled to find a video of the original presentation from the Alexander McQueen Fall 2006 runway show. (Still mesmerized, still stunned.)
This was just off the life-sized 'Cabinet of Curiosities,' a double-height compartmentalized space overflowing with masks, headdresses, dresses, videos, voices, music and moving parts that attack all senses. I returned to this room and sat for a long time to absorb as many details as I could, and sketch the ones I knew would stay with me anyway.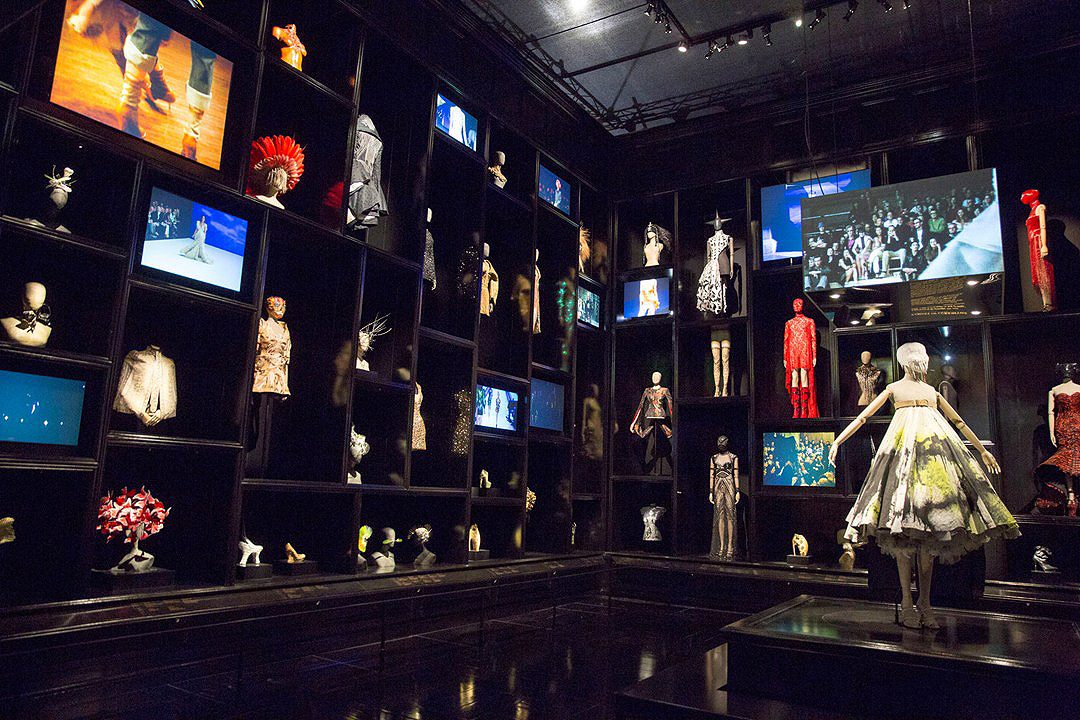 (For fun: enhance your viewing experience here and now while scrolling through these images by listening to Mozart's Piano Concerto No.23 in A Major K.488, which was playing in this room on repeat.)
McQueen's use of raw, natural materials — feathers, shells, horns, leather, flora and fauna — along with a precision influenced from his early apprenticeship years along Savile Row emerge as grotesquely beautiful in its meticulous, almost masochistic, application and construction. He often conceptualized in 4D with his use of shadow, light, movement, live action and life cycles (such as a flower dress that would shed its withered and dead along the catwalk). With a creative brain at work such as this, it is not so difficult to see how its owner could become so engrossed, overcome, eventually tormented by his own impossible (and I bet, often immobilizing) imagination.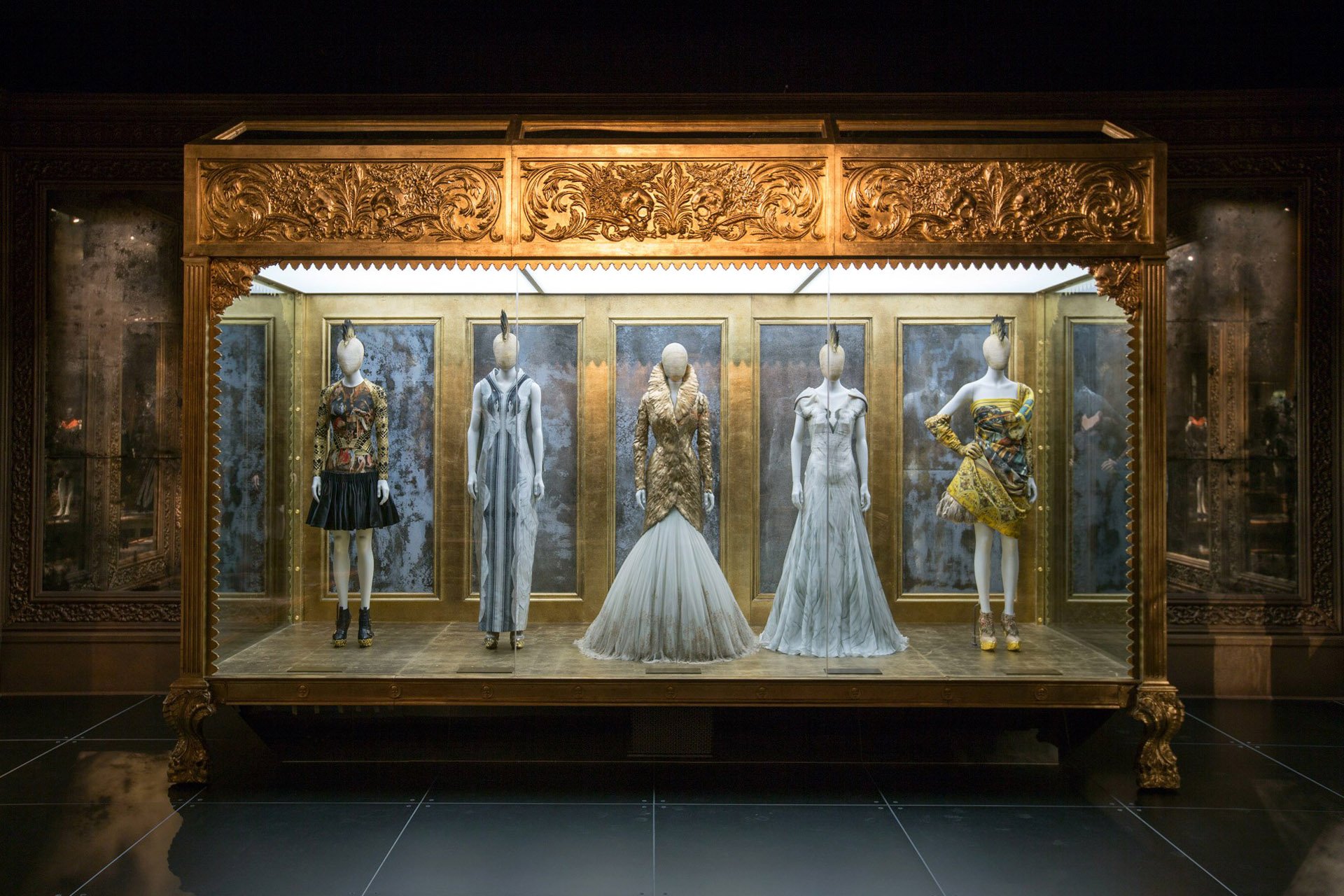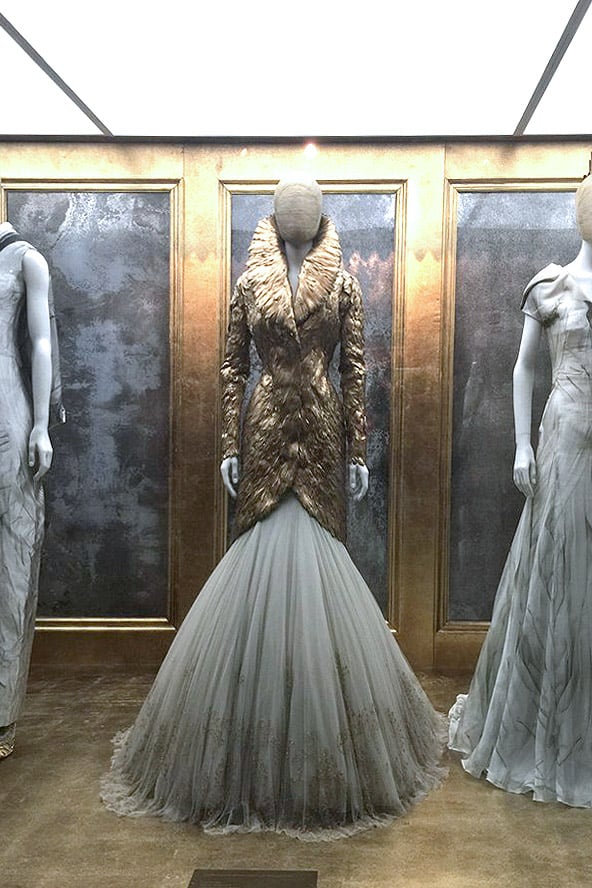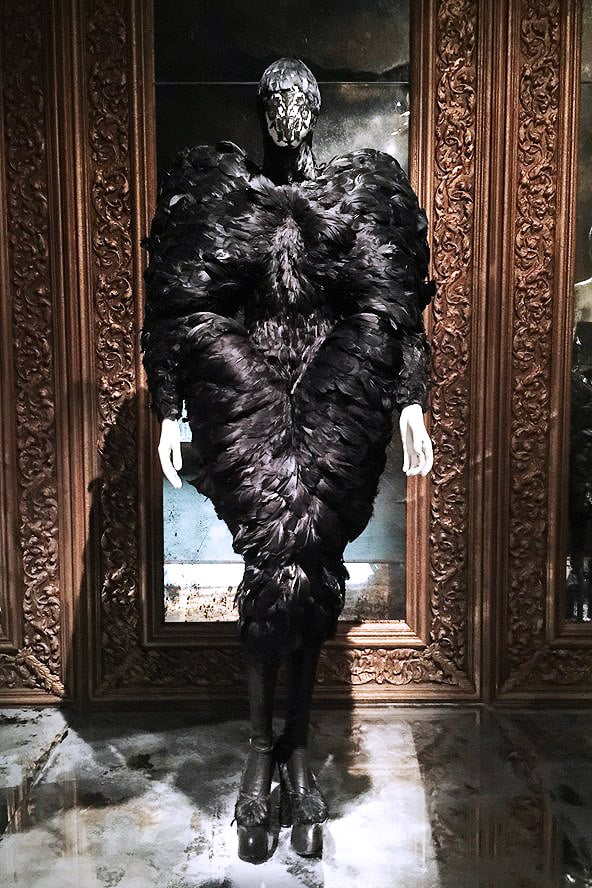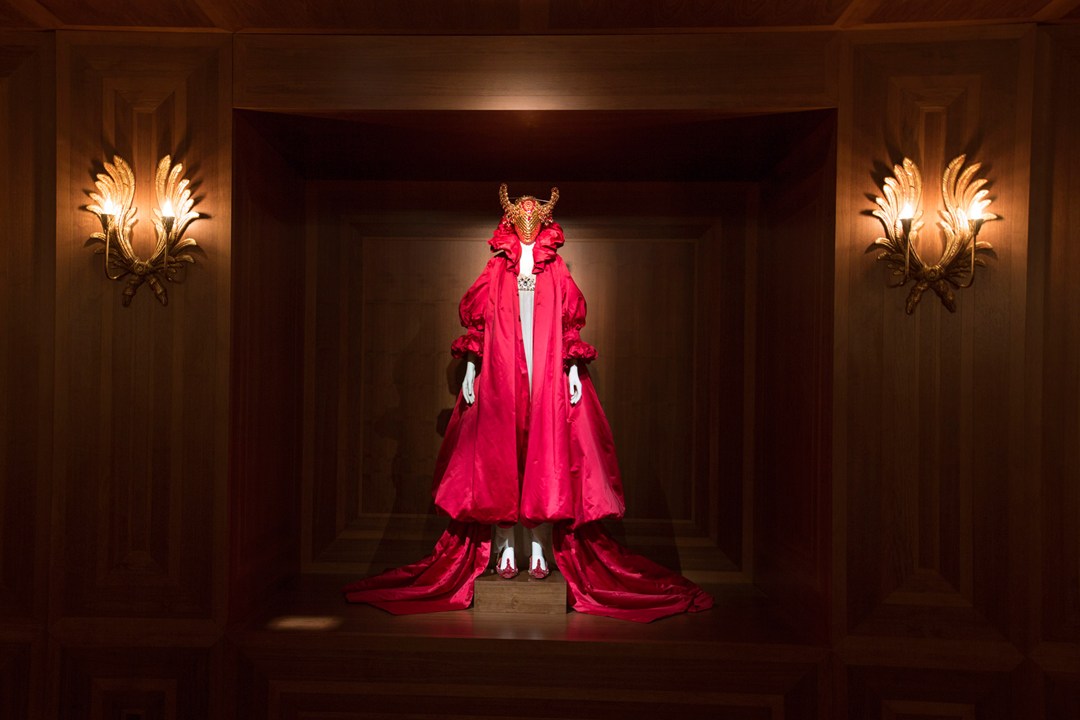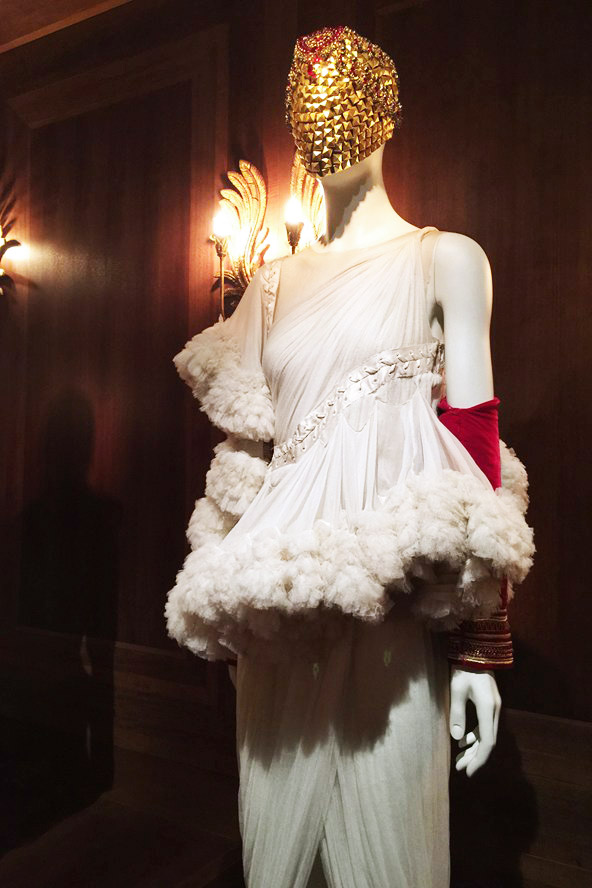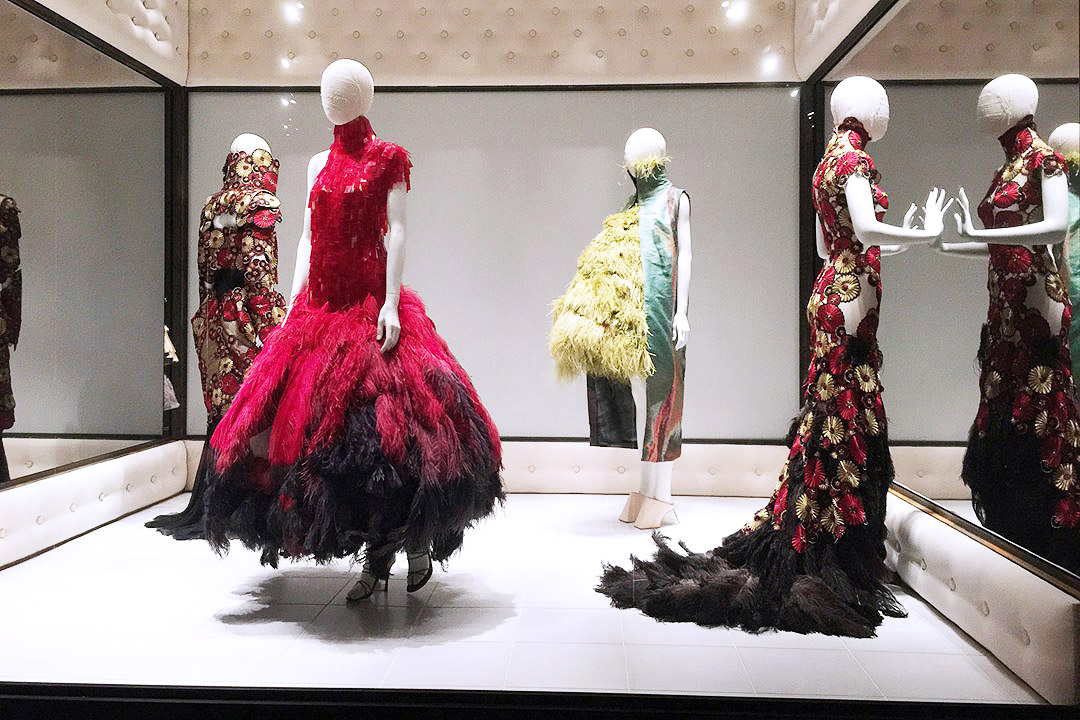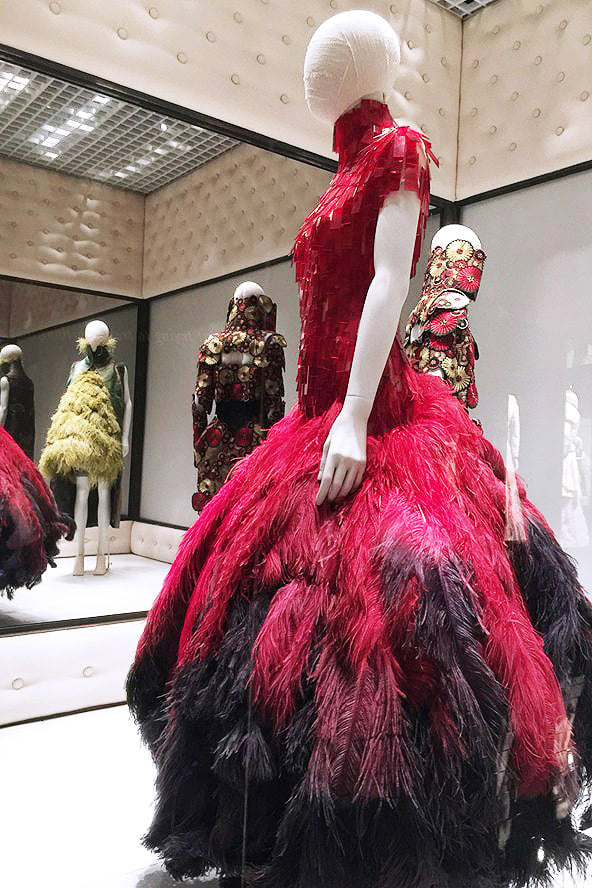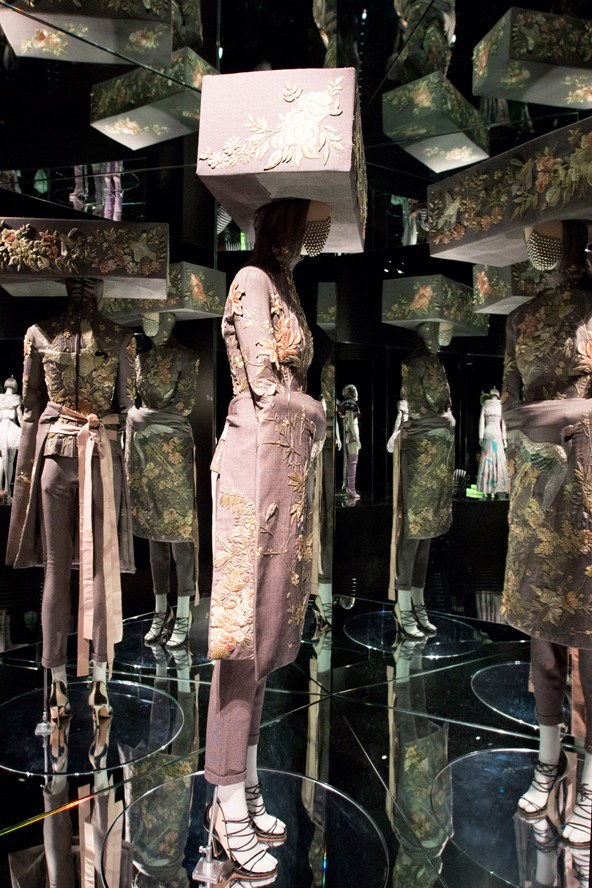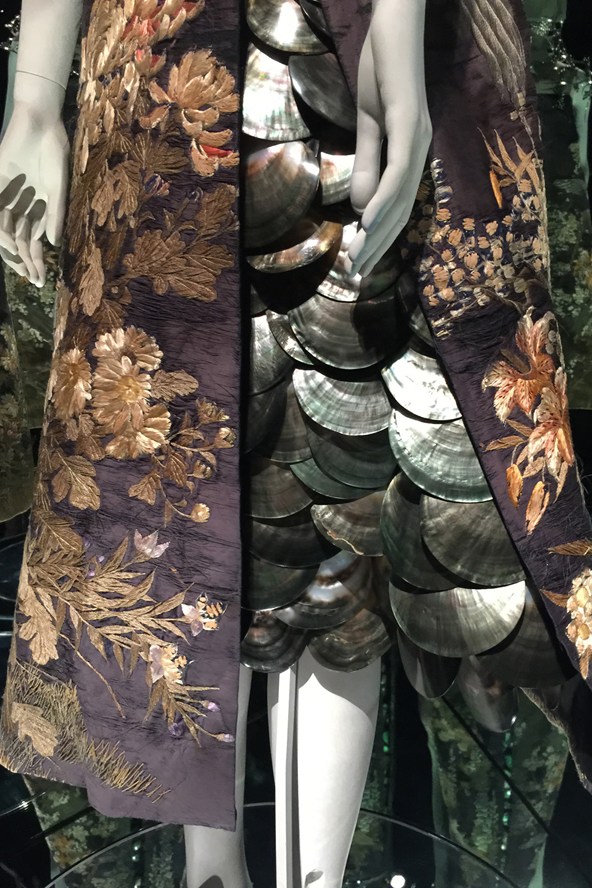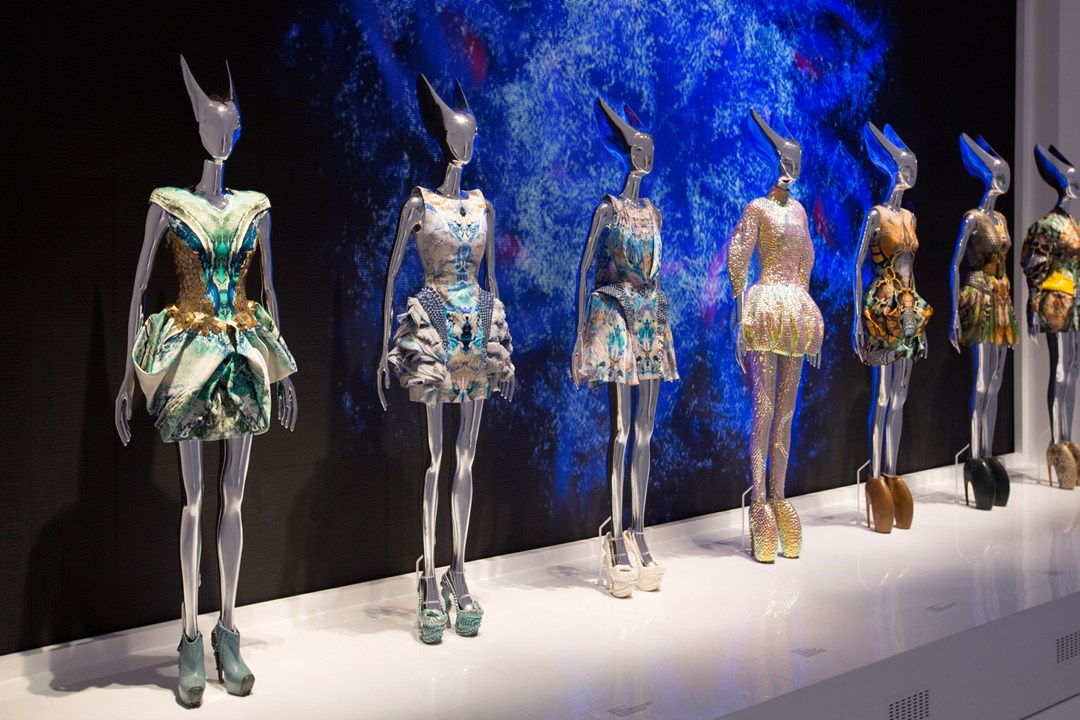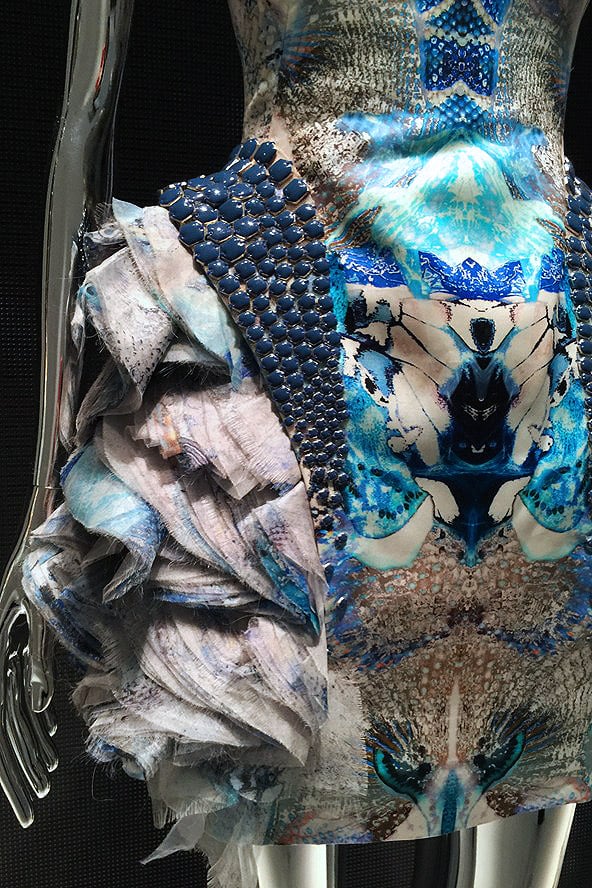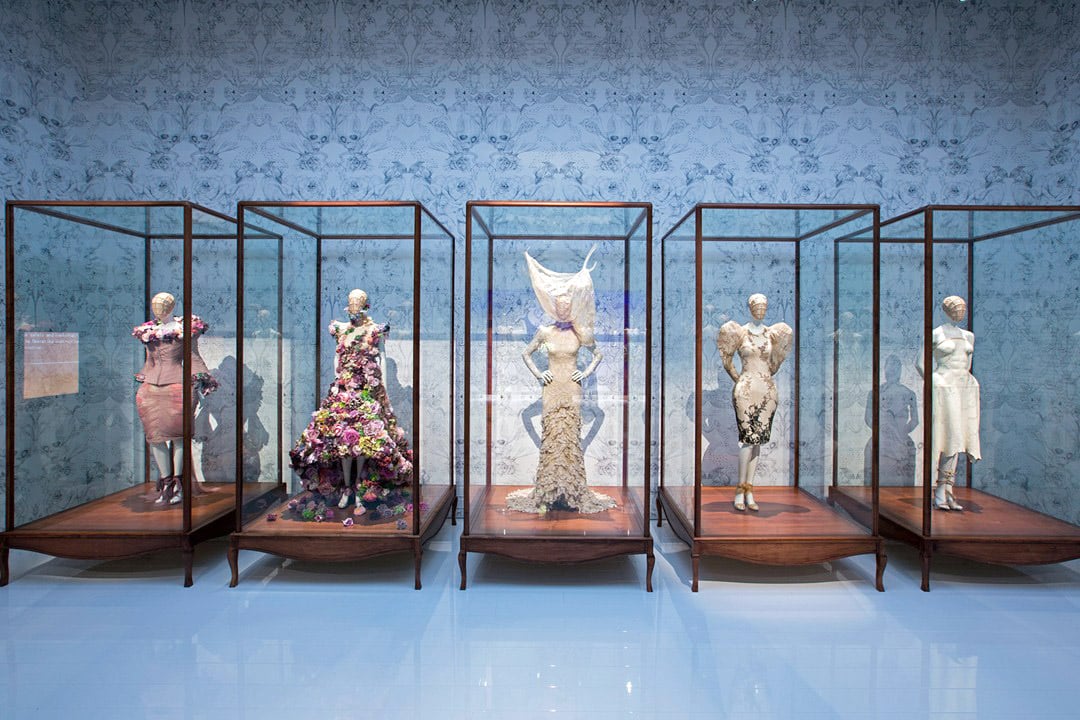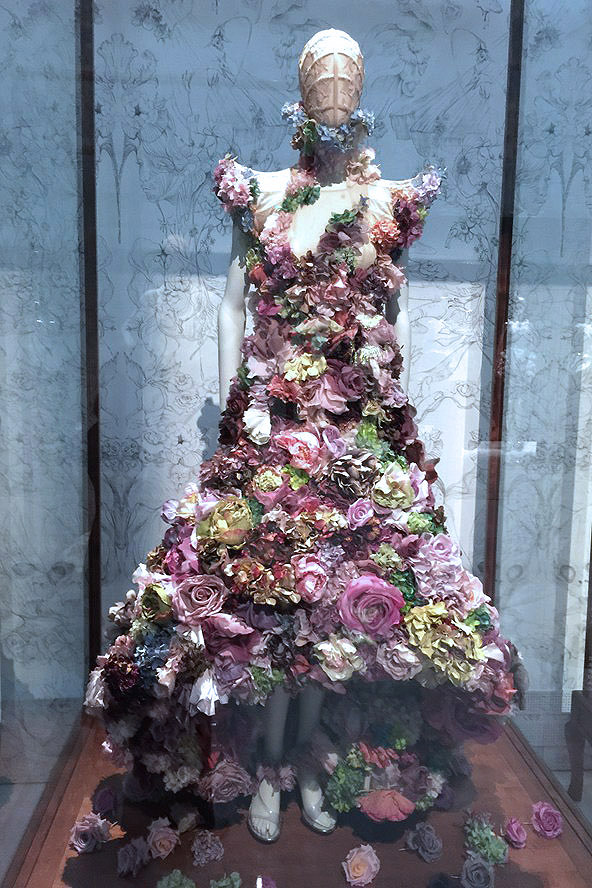 I'm not a fashion critic but I do know art. And one of the great things about art is that each of us is encouraged to have our own experience with it. Through tremendous care, respect and reverence, the Savage Beauty production team pay appropriate homage to this artistic genius to allow just that.
A must-see, if you are able! And bring your sketchbook…no photography allowed.
Alexander McQueen: Savage Beauty runs from 14 March to 2 August 2015 at the Victoria & Albert Museum in London, UK. More information & tickets here >
Top photo/sketch by Erika Brechtel; subsequent photos via Vogue.co.uk; video via CreativeReview.co.uk (& read how the hologram was created!)