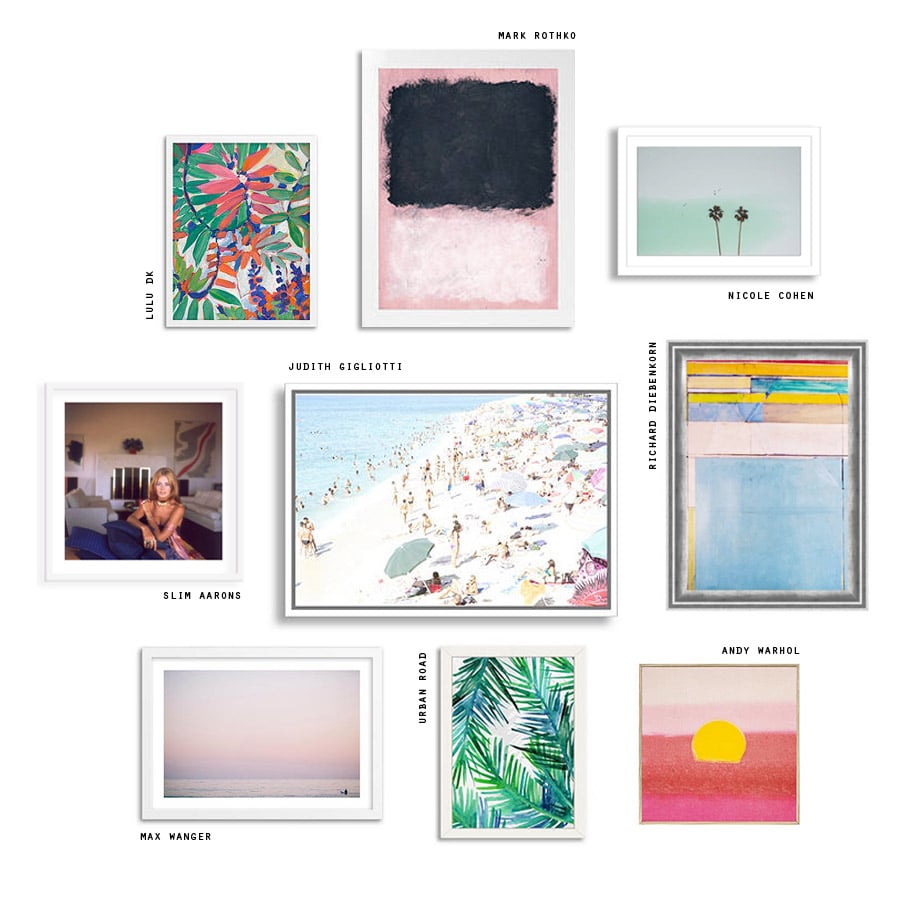 I had to be in rainy London at a Royal Academy of Arts exhibit to see Santa Monica artist Richard Diebenkorn's sunny Ocean Park 116, 1979 (above, a longtime fave!). But standing in front of the massive canvas, I could almost feel the sun on my skin, and a nostalgia for warmer days brought an instant smile to my face.
And now, my favorite season is back! Here are a few picks old and new to let the soft breezes of summer in…
Lulu DK, Rowan /  Mark Rothko, Untitled 1, 1967 / Nicole Cohen, Two Palms Mint / Slim Aarons, Britt Ekland, 1969 / Judith Gigliotti, Tropea Umbrellas II / Richard Diebenkorn, Ocean Park 116, 1979 / Max Wanger, Solitude / Urban Road, Tropical 2 / Andy Warhol, Sunset, Pink
Do you redecorate seasonally too?
A side note (that also made me smile!): the center beach photograph is by a past client of mine from many years ago whom I adore, Judith Gigliotti!