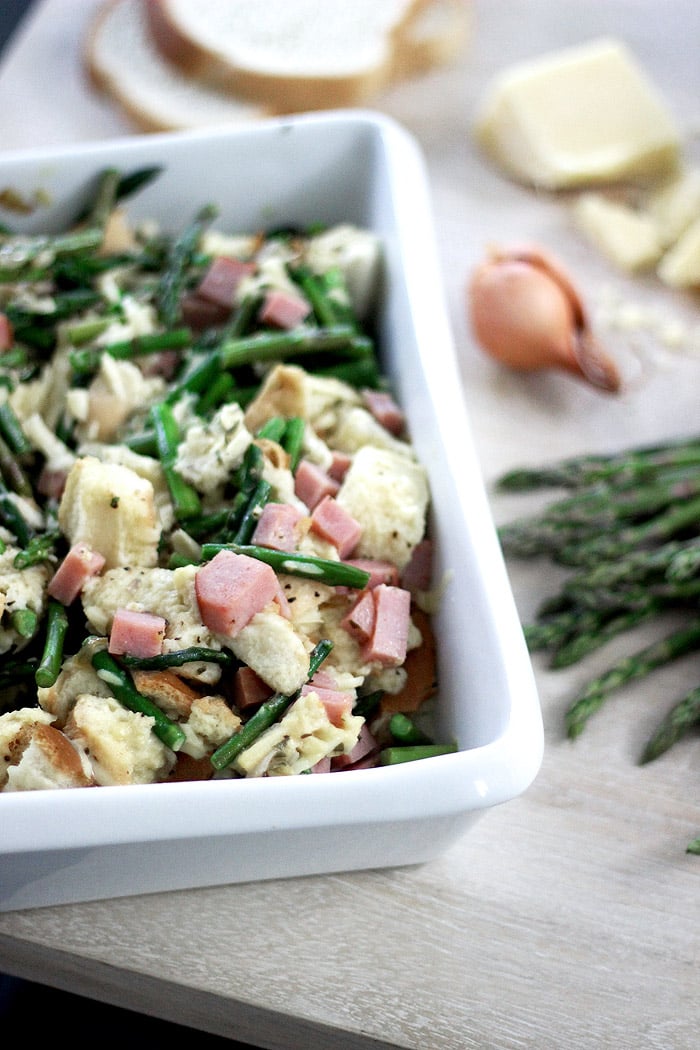 Hip Hip Hooray!!! Summer is finally here!!! I am really looking forward to having some fun in the sun and getting some of my favorite gal pals together for our annual summer brunch.  I love entertaining so whenever I can find a reason to host I am all in!  If this year's gathering is anything like last year it will be nothing short of good stories, lots of laughing, and several bottles of champagne.   
To be sure I do not miss anything I have a great dish that is perfect for this occasion! I can get all the prep work done the day before which allows me to take part in the festivities.  If you are having out of town family or friends in for the weekend this is a great go-to and in case you were wondering this dish pairs well with a dry Rosé.
Cheers!
Yuki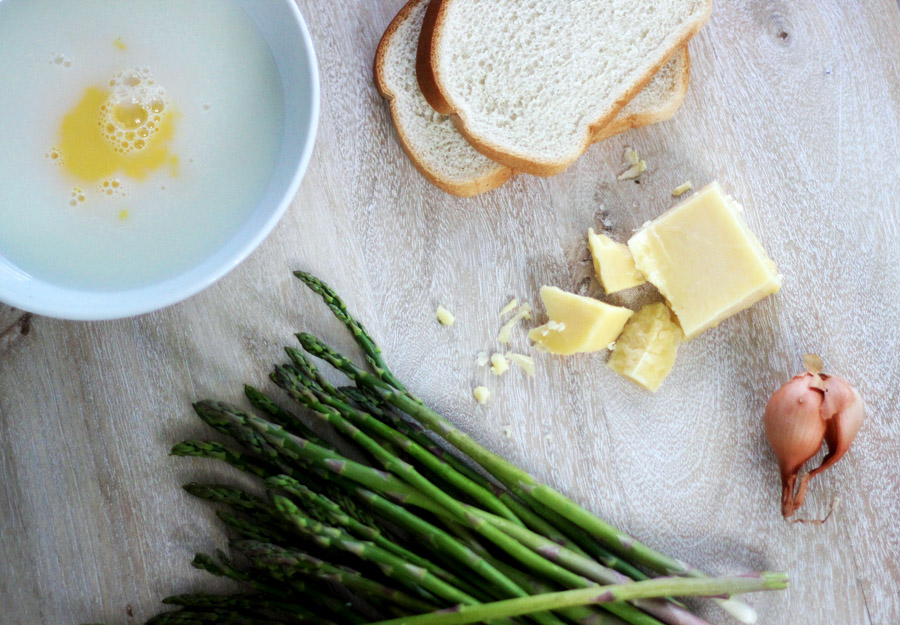 ASPARAGUS, HAM & FONTINA CHEESE BREAD PUDDING
INGREDIENTS
1 pound asparagus
1 tablespoon olive oil
2 whole shallots
6 slices of firm white bread cut into cubes
¾ cup of diced ham
1 cup of fontina cheese
1 2/3 cups of fat free milk
1 cup of egg substitute
2 heaping teaspoons of Dijon mustard
1 teaspoon of dried basil
½ teaspoon of salt
½ teaspoon of pepper
Cooking spray
DIRECTIONS
Preheat oven to 375 degrees. Trim the tip of the asparagus and cut them into ½ inch pieces
Heat olive oil and then add chopped shallots and stir until tender. Then add the asparagus and cook it down for approximately 3 minutes. Once that is done remove the pan from the stove.
Coat with cooking spray and glass or ceramic pan and place bread cubes evenly. Then place the asparagus evenly throughout the dish. Combine the milk and the next 5 ingredients in a bow and whisk them together. Pour the mixture over the dish and let it stand for 20 minutes.
Cover and back at 375 for 30 minutes.  Uncover and bake for an additional 15. Once you pull it out it will need to set for 10 minutes. Yield 6 servings.
Recipe by Yuki Pitkin; photos & styling by Erika Brechtel