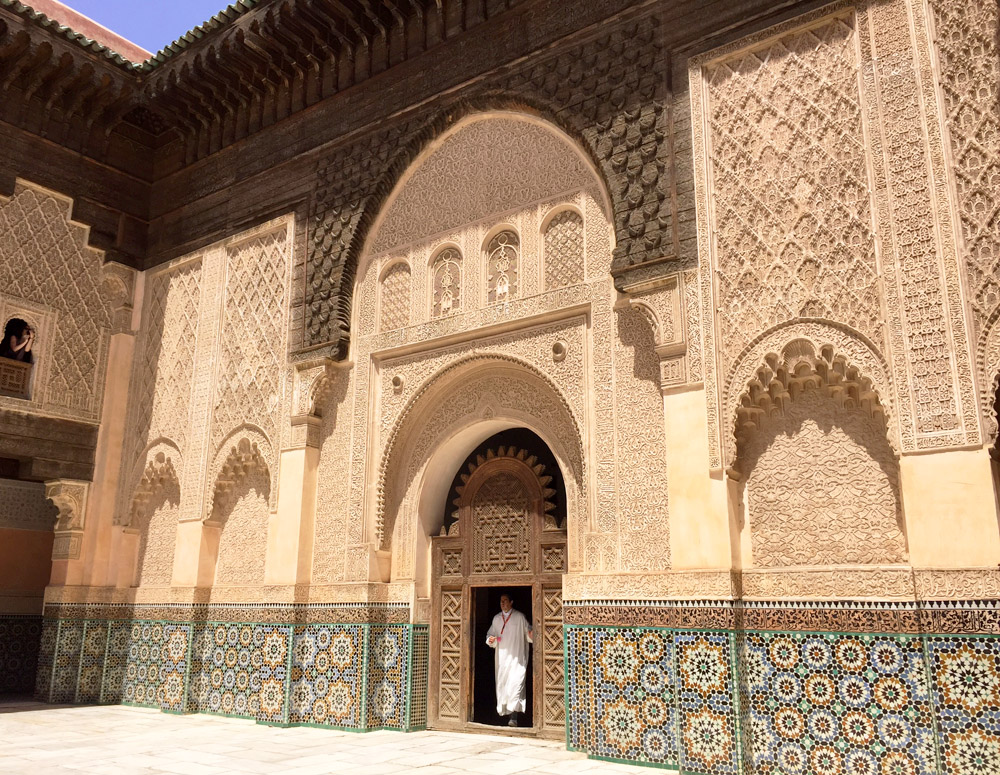 I was so fortunate to take the opportunity to fly to Marrakech for a quick 48 hours while on my London work trip last month. A 3-hour flight from London and you're immediately immersed in a completely different world. A shock to your system in all the best ways; an unforgettable experience that I will always treasure.
But I almost didn't make it, out of the fear of flying off to a foreign land alone. One single reason compelled me to take a chance: Maryam Montague.
You may know her as tribal chic "Moroccan Maryam" or as the owner of Peacock Pavilions. I had bought a beni ourain rug from her years ago while she and her husband were building Peacock. And I had seen her in various publications since — PORTER most recently, Elle Decor a few years back. But what I didn't realize is that her "day job" is actually humanitarian work, and in addition to her hands-on work around the globe and several efforts she and her husband have coordinated in their immediate area, she also runs a non-profit to empower young girls, ProjectSOAR. I knew I had to get there to see what this was all about. (More on that in Part II)
But above all, Maryam ensured that I felt taken care of and safe — ask anyone that has met her, she really is the ultimate hostess! Her staff arranged my transportation to/from the airport, kept me informed of activities, times, where to be when, and set me up with a personal tour guide. It was all perfectly seamless. I didn't have to worry about a thing.
SEE: A GUIDED TOUR OF MARRAKECH
My guide Hamza of Marrakech Authentic Discovery customized the 3-hour tour according to what I wanted to see and do specifically — historical landmarks, a little shopping, some food and culture. He is a wealth of information, and I felt so at ease walking around with him, learning about the city and the people, asking a million questions, sharing stories over smoked lamb and Moroccan tea. I snapped as many photos as I could to attempt to capture the sights we explored: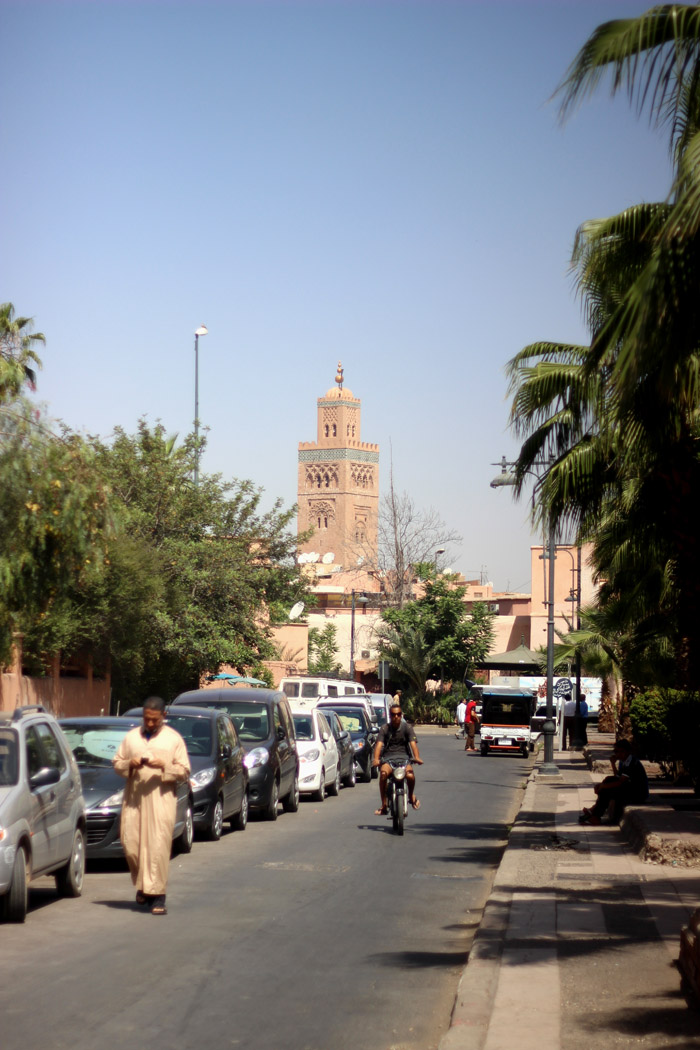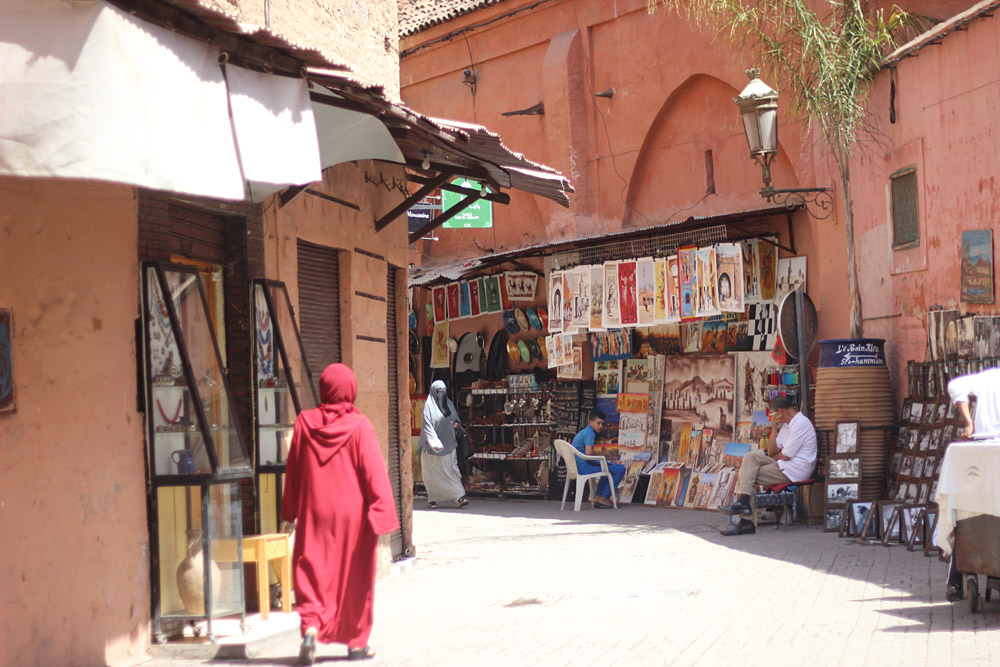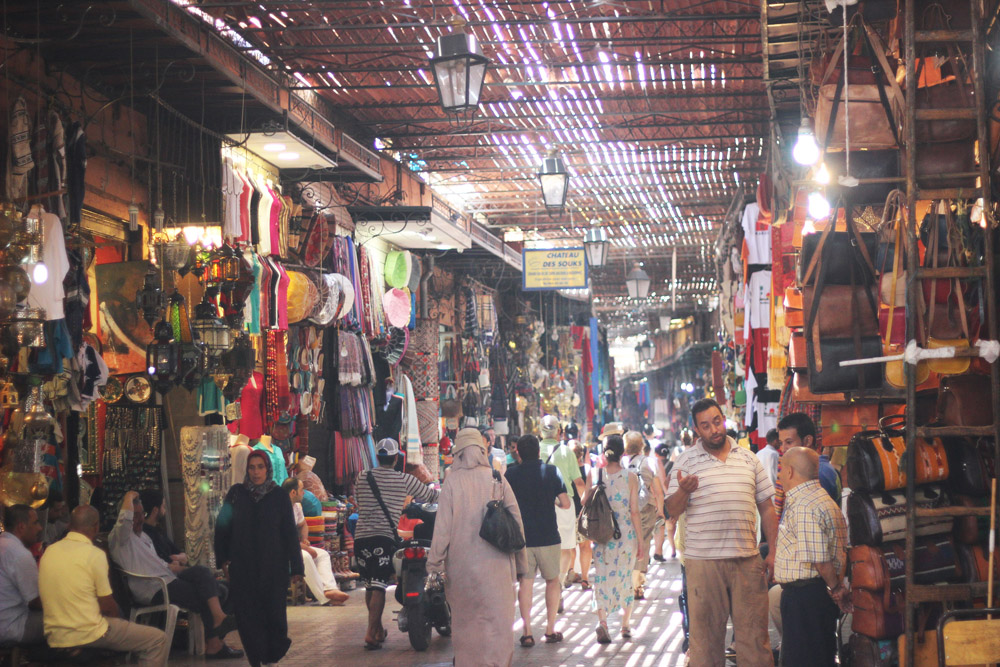 The souk: you can definitely get lost wandering around in here. Having a guide — especially one you trust that will help you negotiate with the vendors — is key.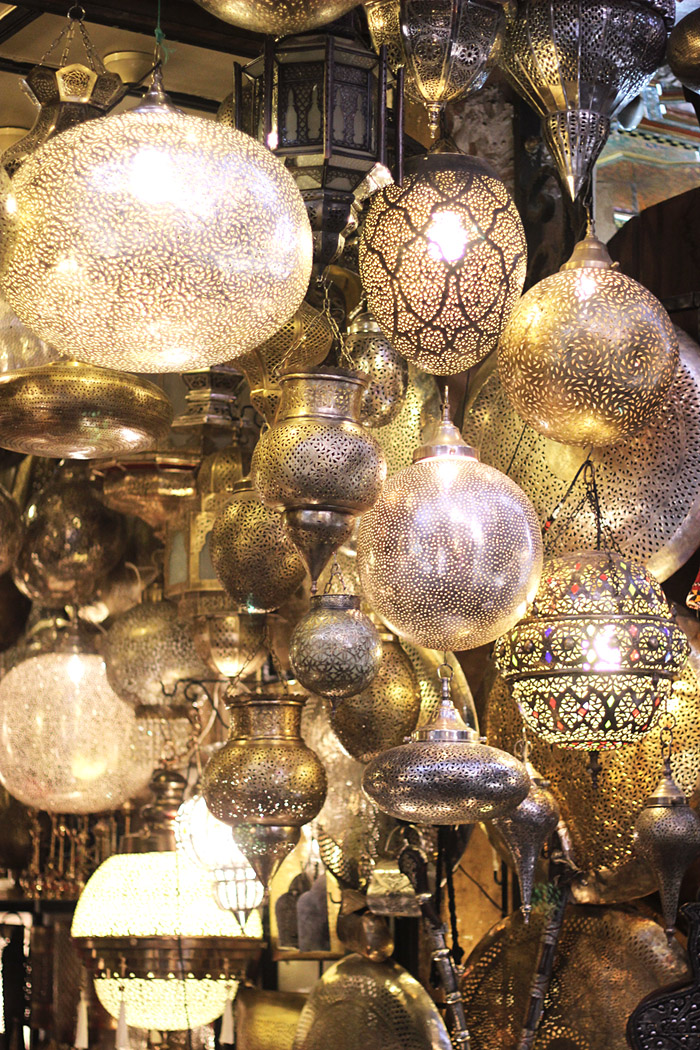 The metalworkers in the souk are magicians! They can create such beautifully detailed objects using scrap metal from iron gates, bicycles…you name it.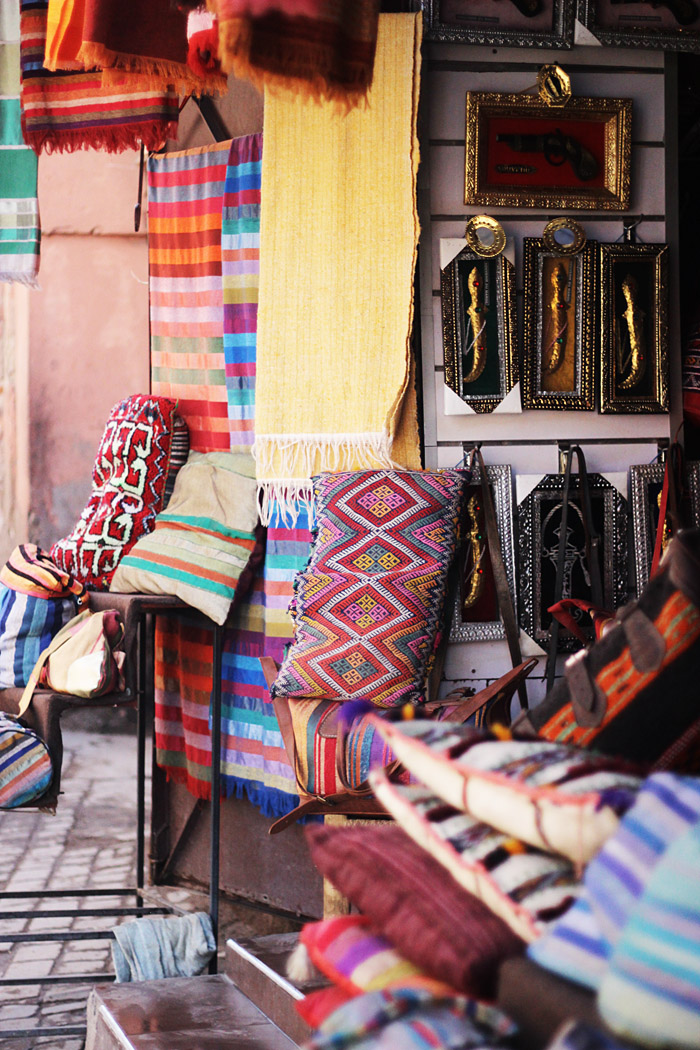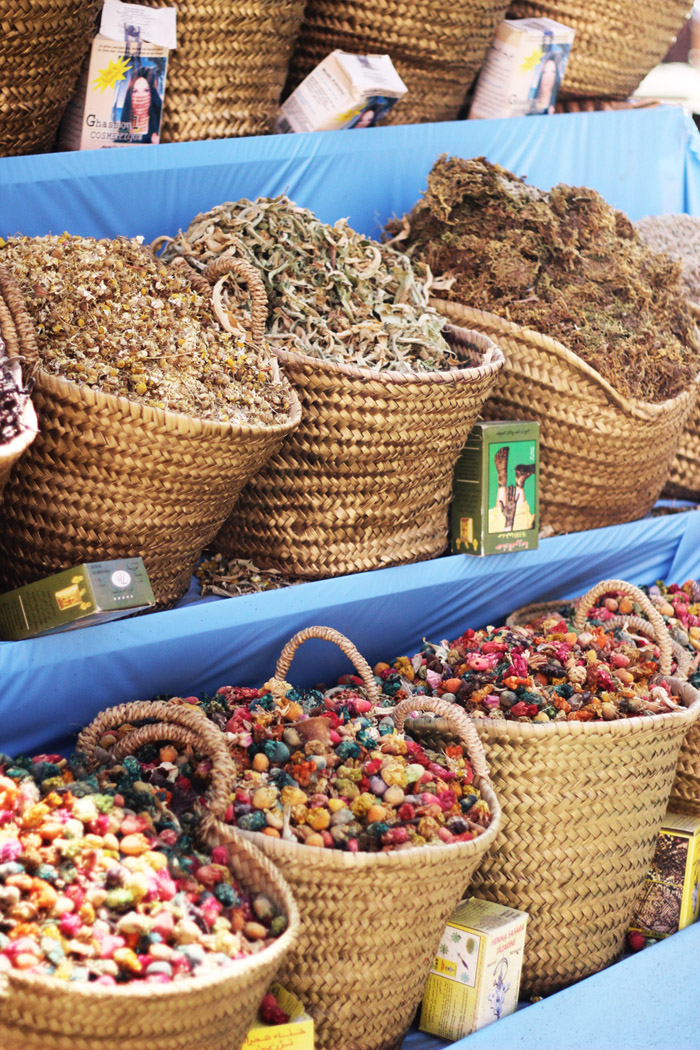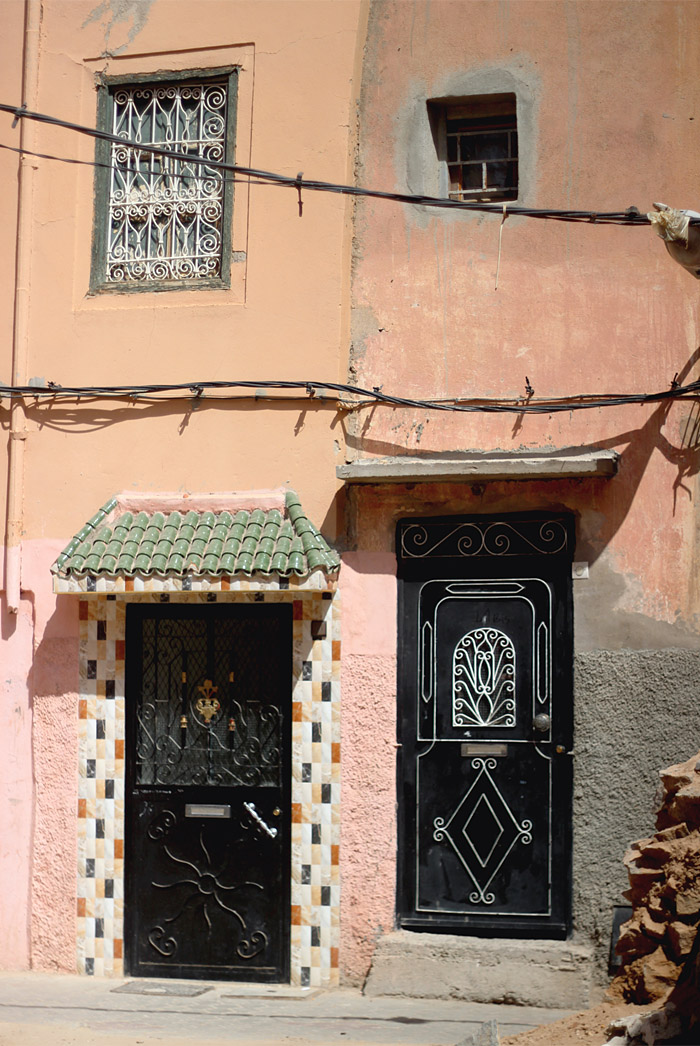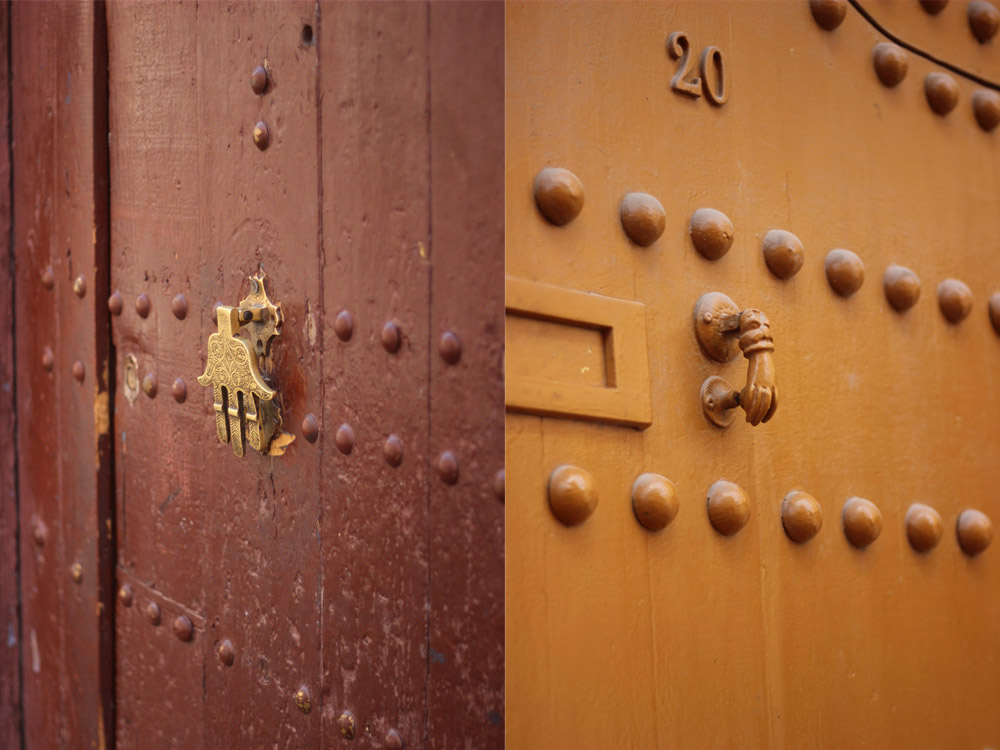 "The Hand of Fatima" is believed to ward away evil spirits from the home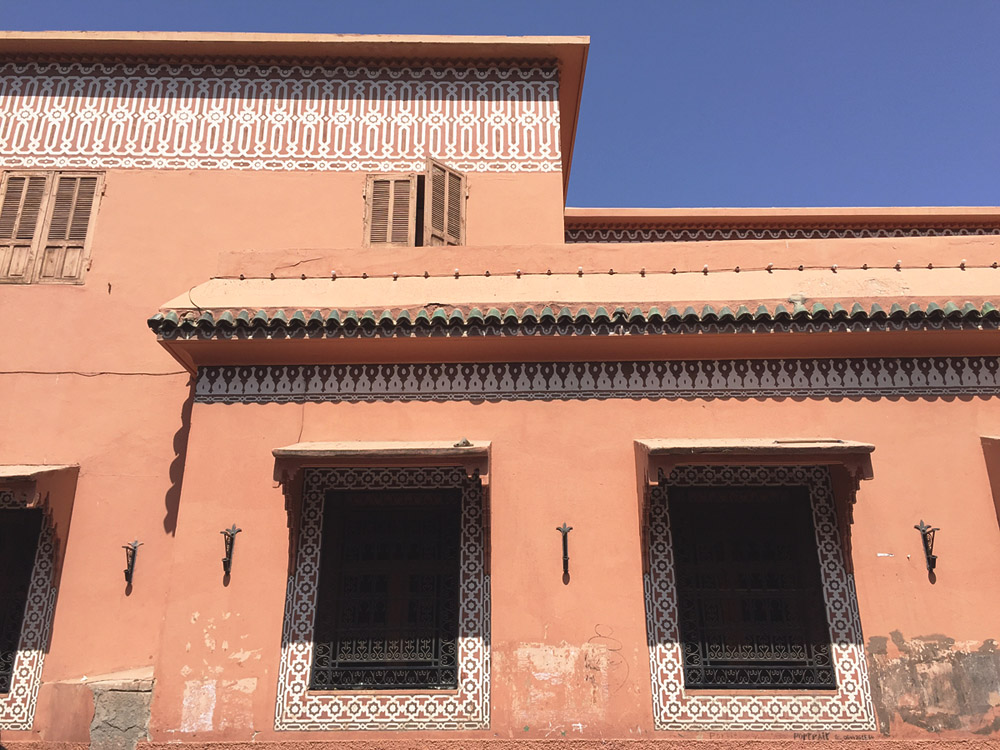 Marrakech's structures are intentionally kept authentic — they can only be a few stories high, and must be the city's red-orange designated color (Casablanca's buildings on the other hand, must be that city's designated color: white)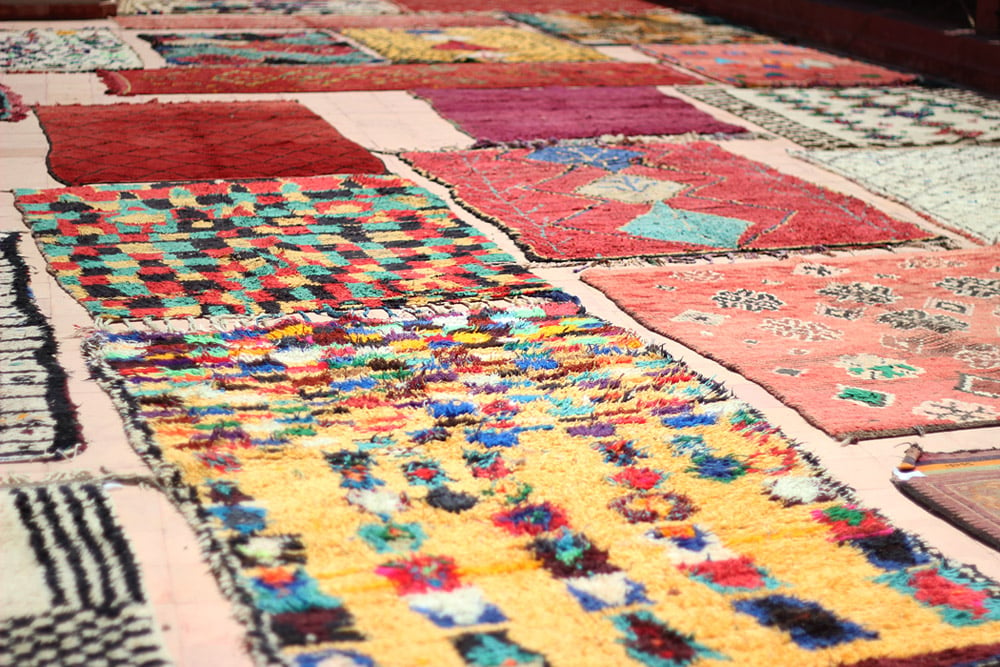 Part of the tour was visiting a rug vendor who taught me all about the various types of rug weaving and construction — fascinating!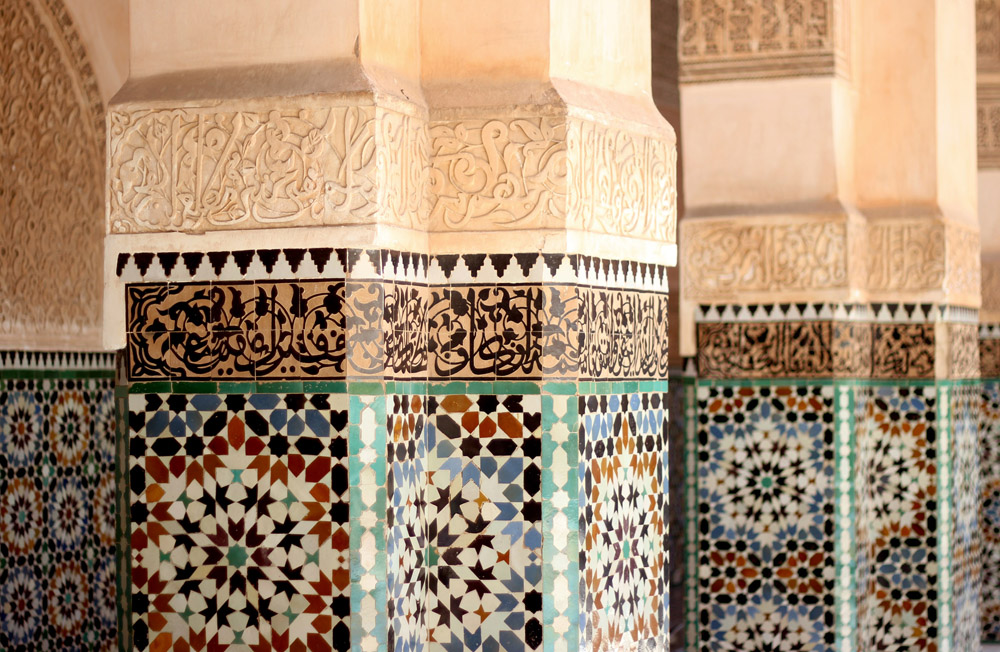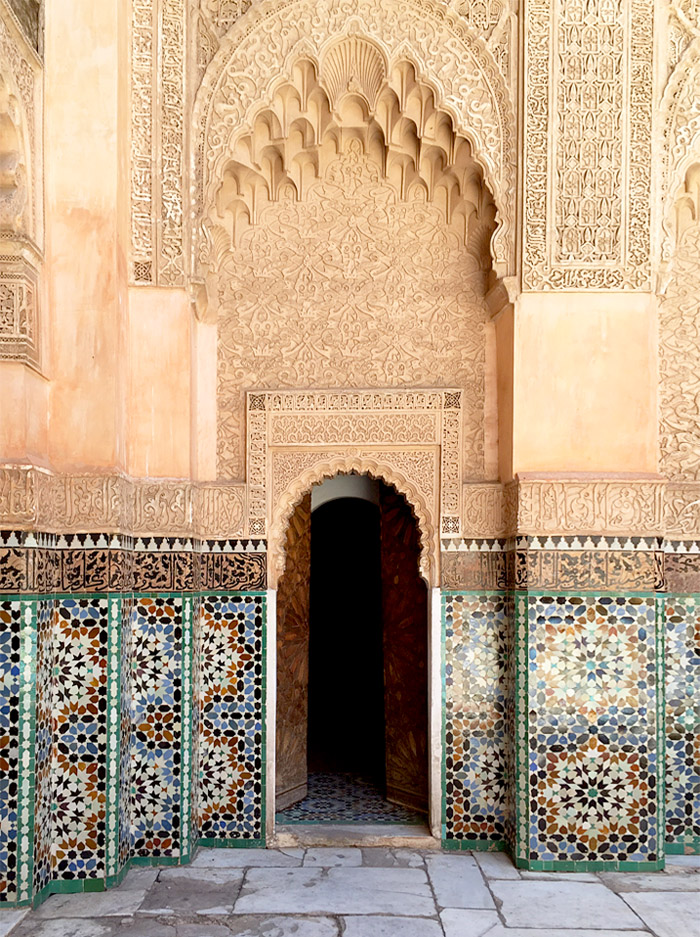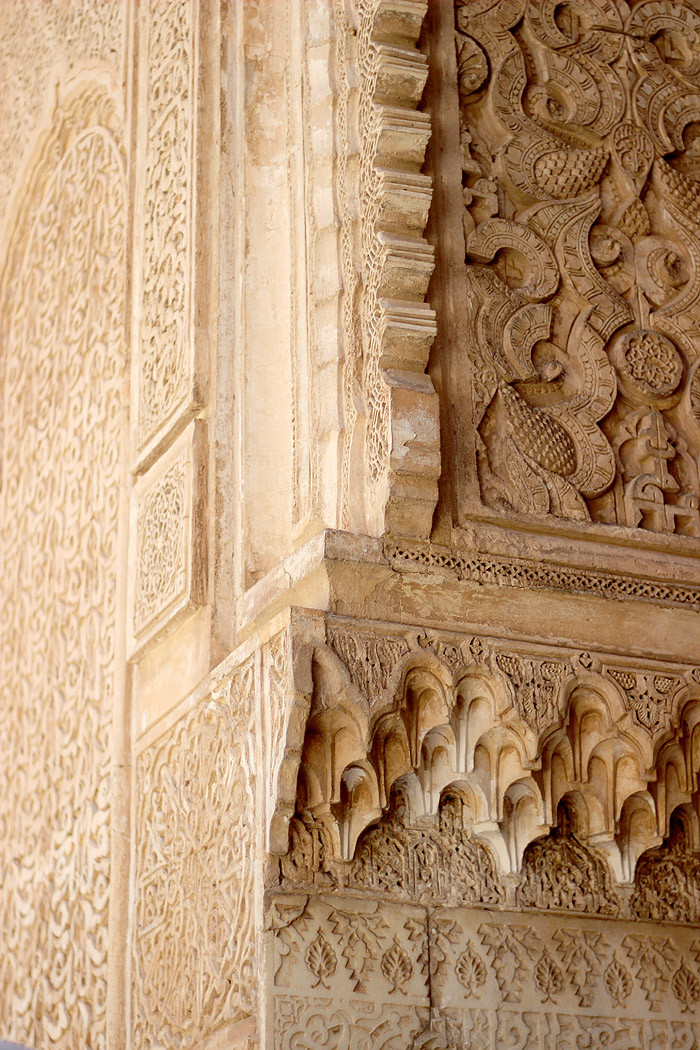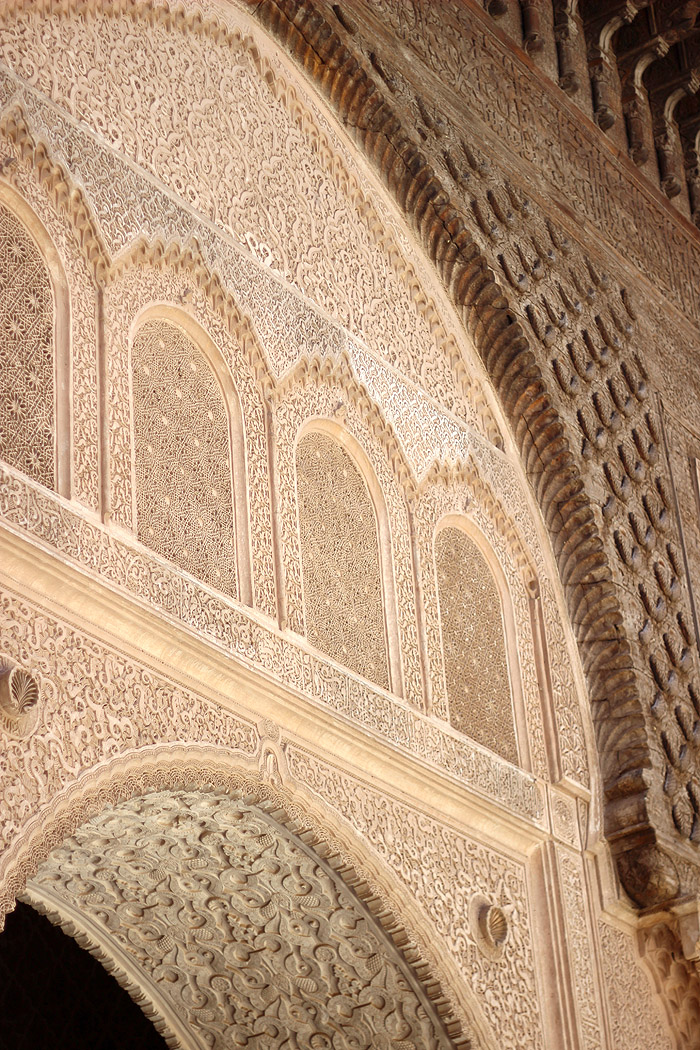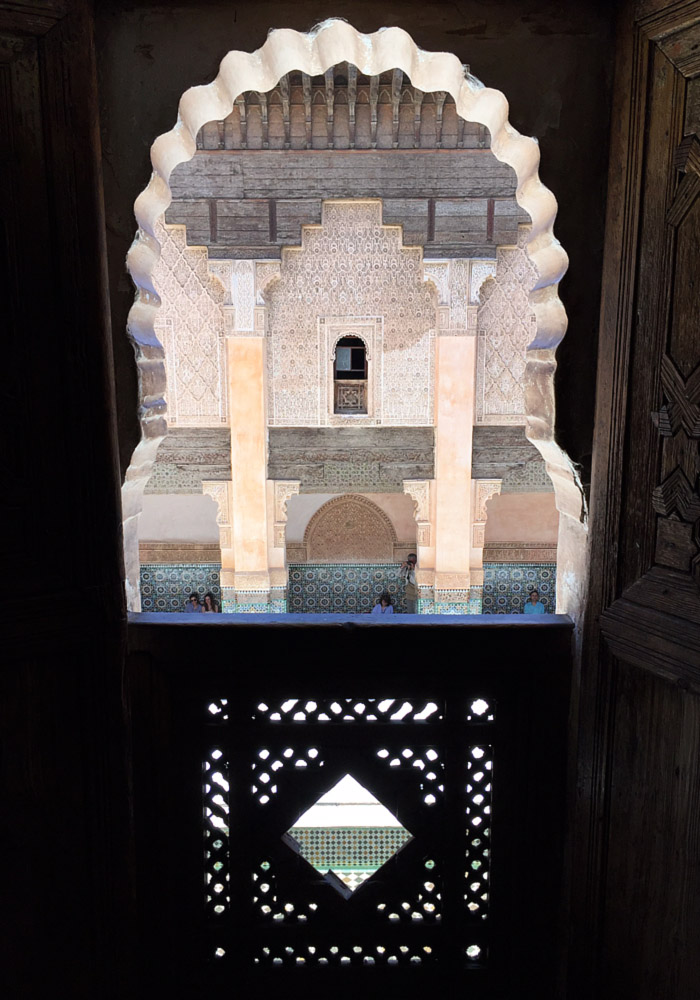 The skill displayed in the architectural carvings is truly incredible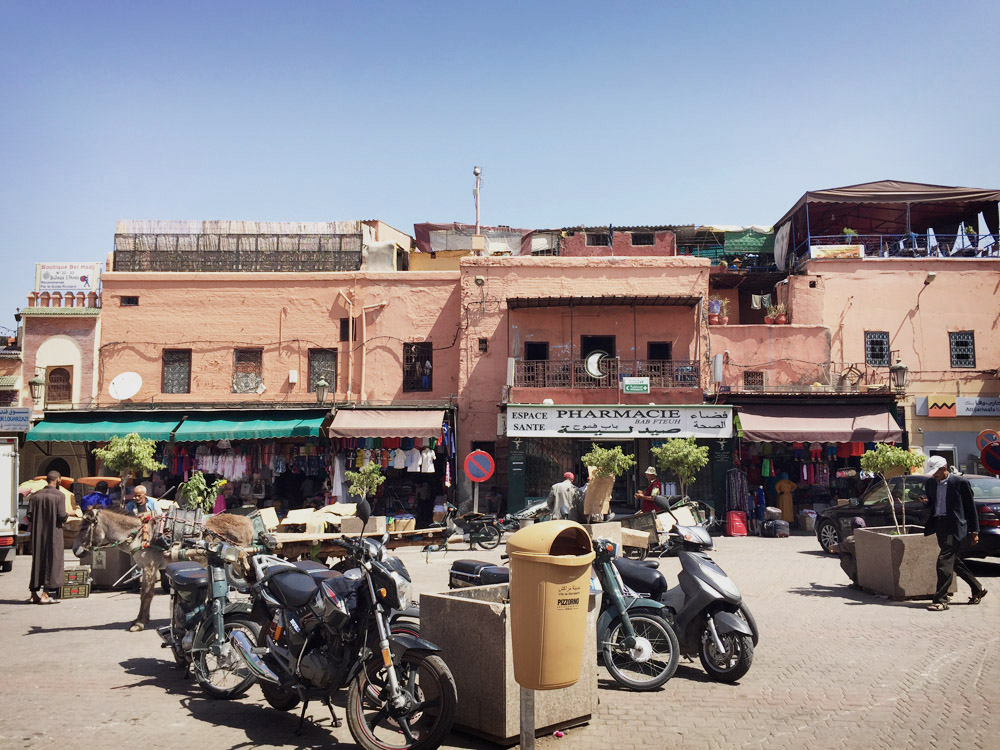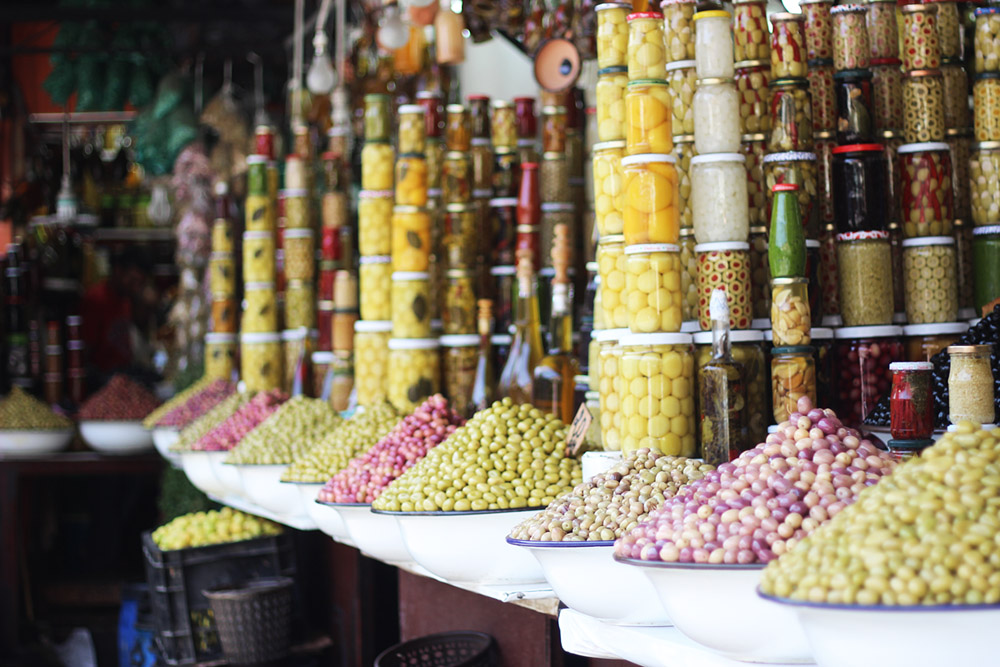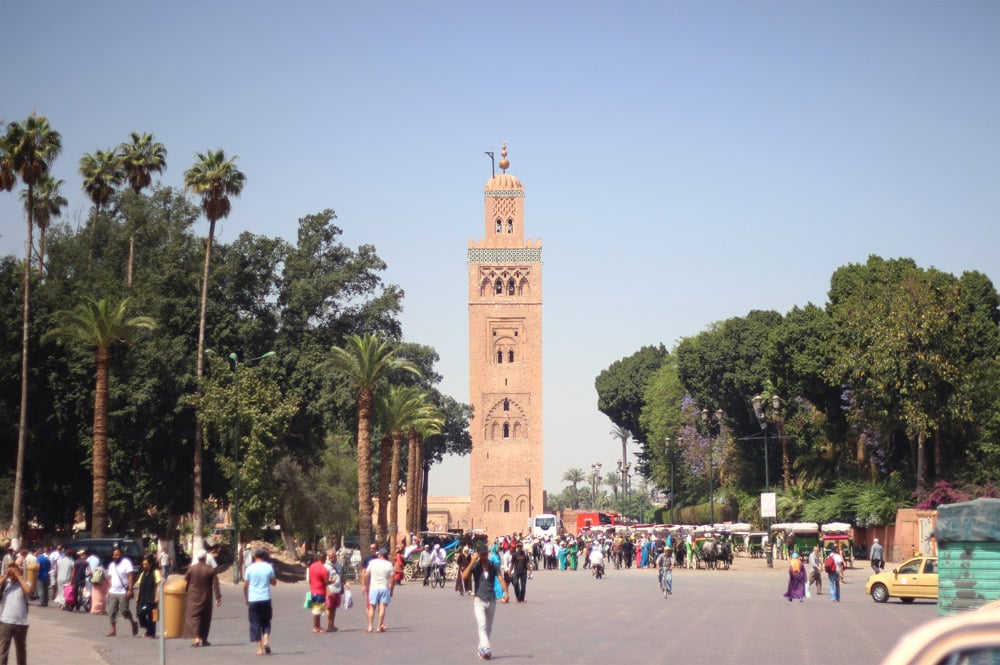 I'll share in Part II about where to stay, and Part III about what to do to get the most out of your experience!
Photos by Erika Brechtel