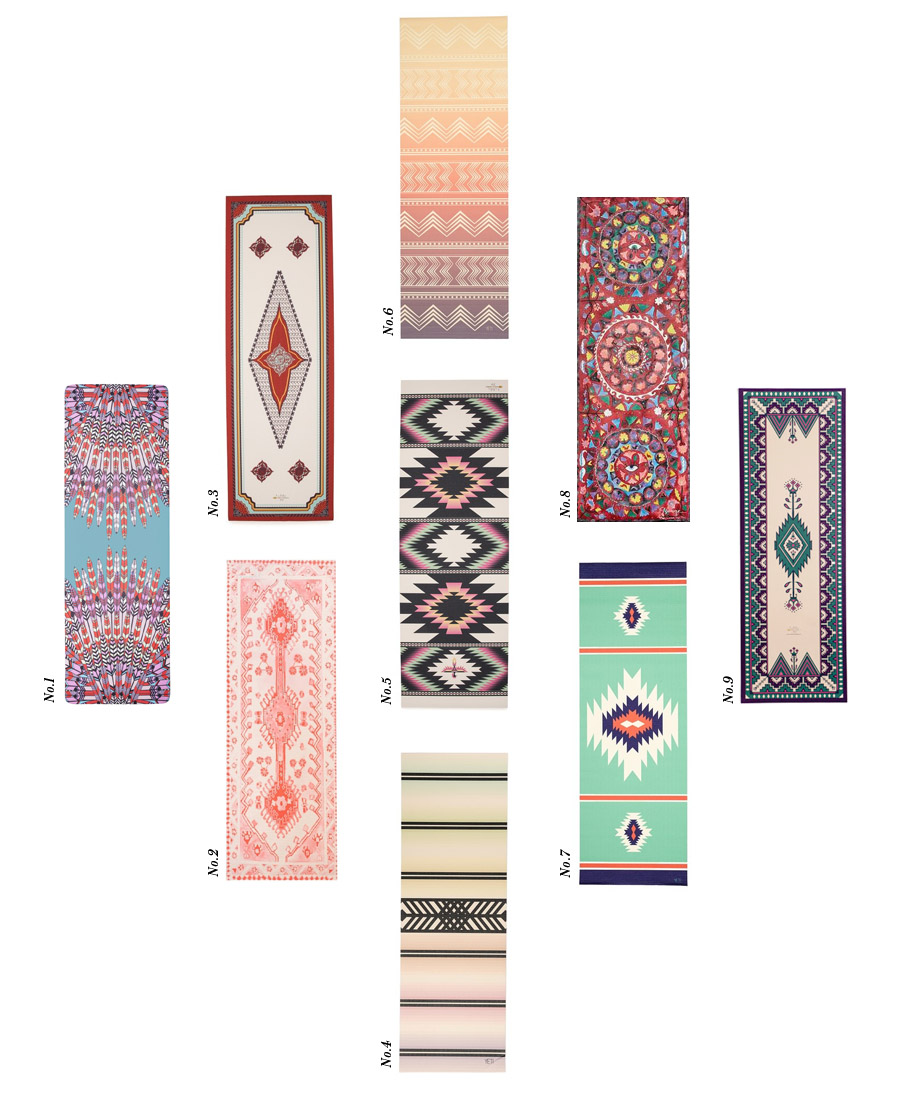 After a decade-long 'hiatus' I recently took back up my yoga practice, and it feels fantastic! It does a body and soul good, but that doesn't mean while I'm at it, I can't be stylish too. Already a lover of the tribal trend happening in fashion, I couldn't resist picking up one of these pretty planks to join me on my journey. Here are nine options to get your own boho bliss on:
No.1 Mara Hoffman 'Skybird Turquoise Print' yoga mat / No.2 Magic Carpet 'Traditional Yoga Mat' in Rose / No.3 La Vie Boheme 'Bahar' yoga mat / No.4 Yeti Yoga 'Helena' yoga mat / No.5 La Vie Boheme 'Phoenix' yoga mat / No.6 Yeti Yoga 'Cassidy' yoga mat / No.7 Yeti Yoga 'Rowan' yoga mat / No.8 Magic Carpet 'Suzani' yoga mat / No.9 La Vie Boheme 'Marrakech' yoga mat
Wouldn't you know, I bought the 'Marrakech' yoga mat without even realizing it. (See, it was meant to be!)
Have a great weekend!