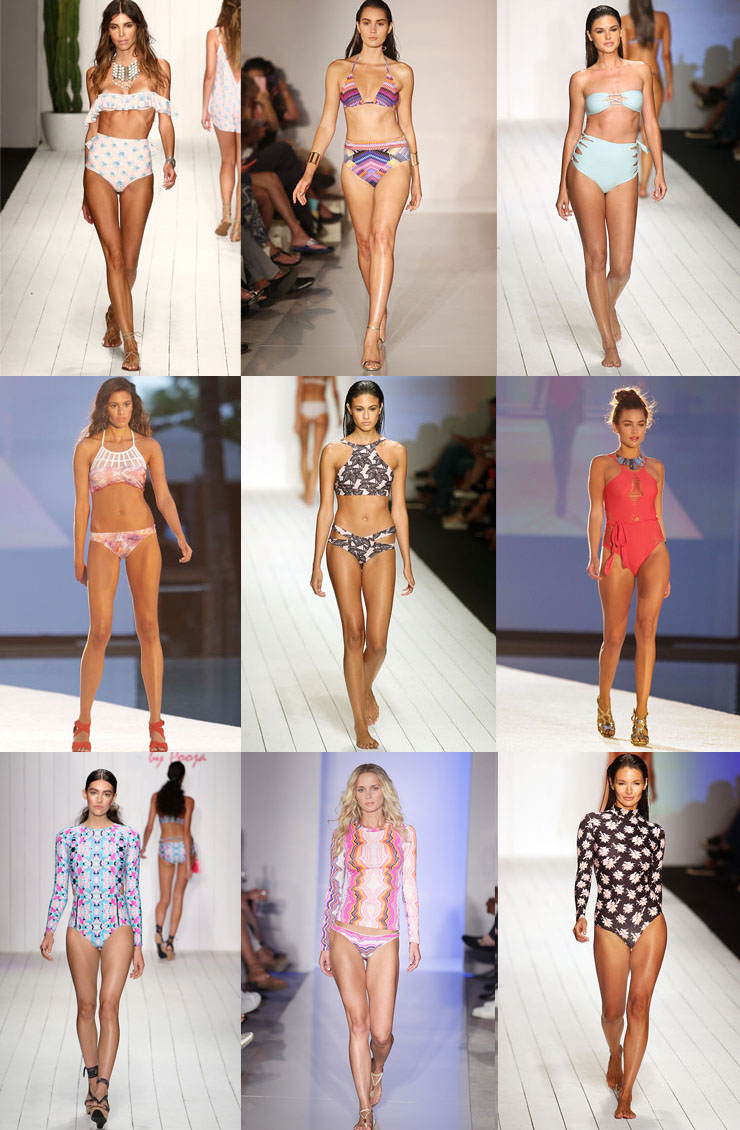 Filled with parties, flash tattoos and resort wear, Miami Swim Week is the week where all the swim fashion for your 2016 ocean and poolside style hit the catwalk. Animal prints, metallics, mesh, fringe, bondage straps, sport styles, and of course bright colors in solid and print were seen. Strong trends of long sleeve, long top, high halter neck, high waist, monokinis and the maillot offset the always popular itsy-bitsy bikini.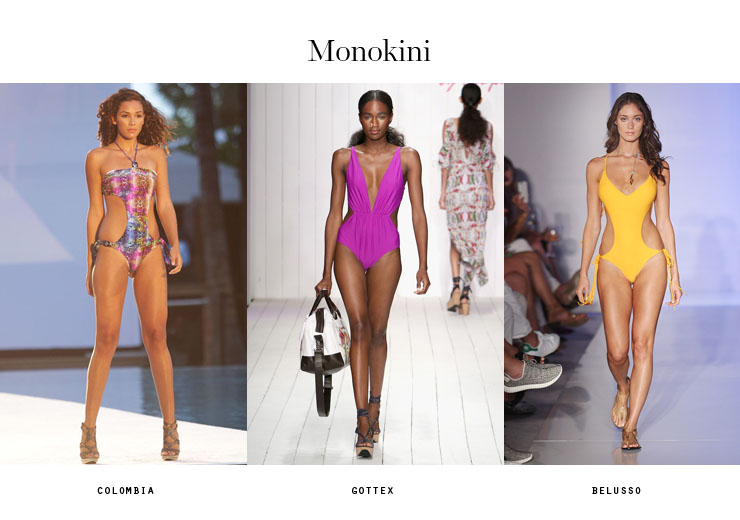 The popularity of the monokini keeps growing. From the back it looks like a two piece, but is considered a one piece. From the front you will see it is far from the usual one piece. The Monokini front is cut out or varies with barely there coverage. It is as sexy or sexier than a bikini and increasingly design forward.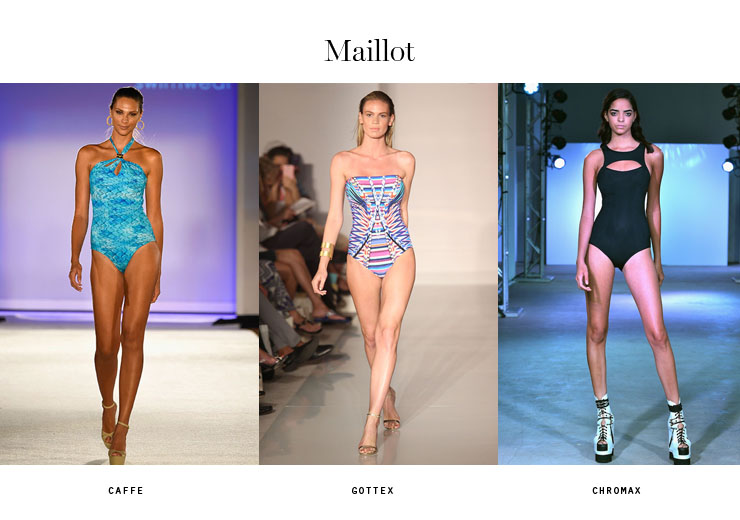 If the monokini does not leave enough to the imagination for you, have no fear as the maillot, better known today as the one piece bathing suit, is more fashionable than ever! Colorful prints, halter necks and cutouts keep the maillot updated and in demand.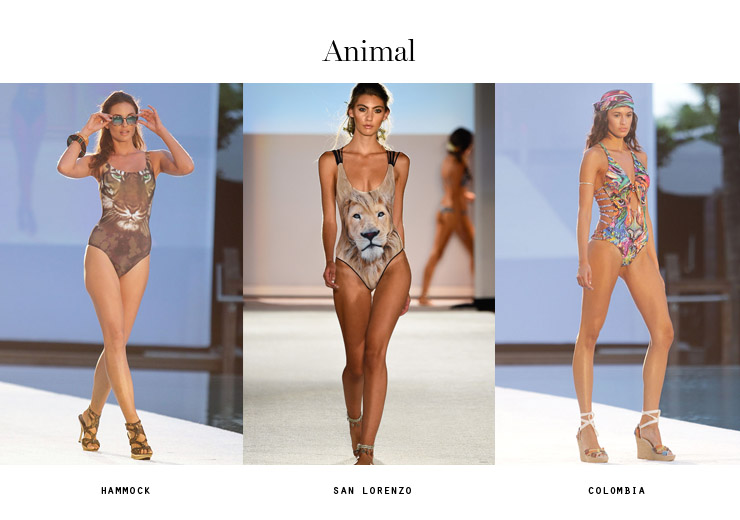 Get ready to be animalized! These animal prints have an 80's vibe with the roar of 2016.
In the summer of 2014 I bought a bikini with a Fringe top which I love dearly, this year the popularity has increased not only in Swim, but it was largely present at the Mercedes-Benz New York Fashion Week (NYFW) Spring 2015. On the 2016 Funkshion catwalk it was clear swim Fringe has evolved to a new level not only detailing the top of a swimsuit but placed at the hips adding sassy, sexy movement. It was even seen in the long sleeve trend along the sleeves. Needless to say, I am a huge fan of this trend and will miss it when it's gone.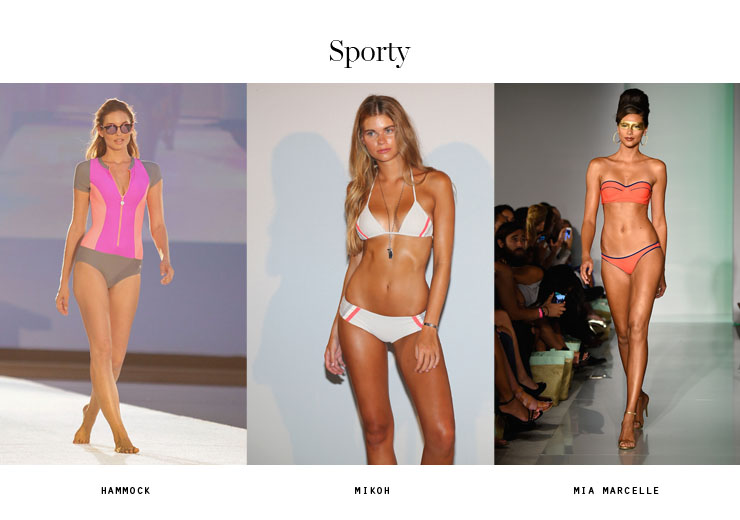 Athletics and water go hand and hand. In 2016 you can wear the sporty look without breaking a sweat! You may remember my earlier write-up about the sporty trend also seen on the SS15 NYFW catwalk.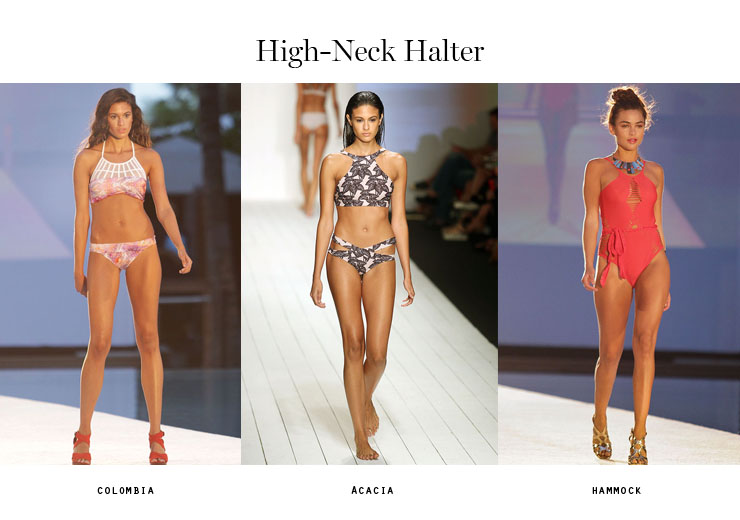 The high neck halter is a must-have for 2016. It is in every swim line in a variety of styles. Halters are flattering to the back and shoulders so I'm excited to shop for a high neck halter suit!   Do not miss this trend.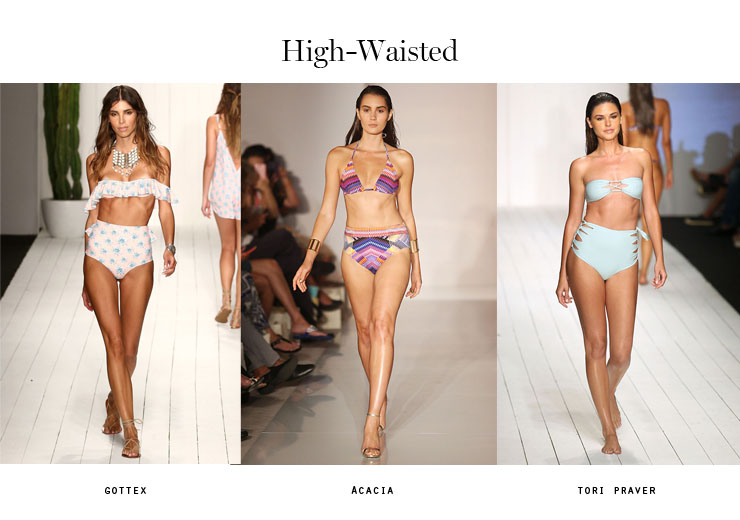 On every catwalk one could see the trend that has been creeping up the past few swim seasons and finally is front and center. I'm talking about high waist suits. These aren't the high waist bottoms your grandmother use to wear. Unexpectedly flirty, playful and flattering this trend is one to seriously consider adding to your bathing suit drawer.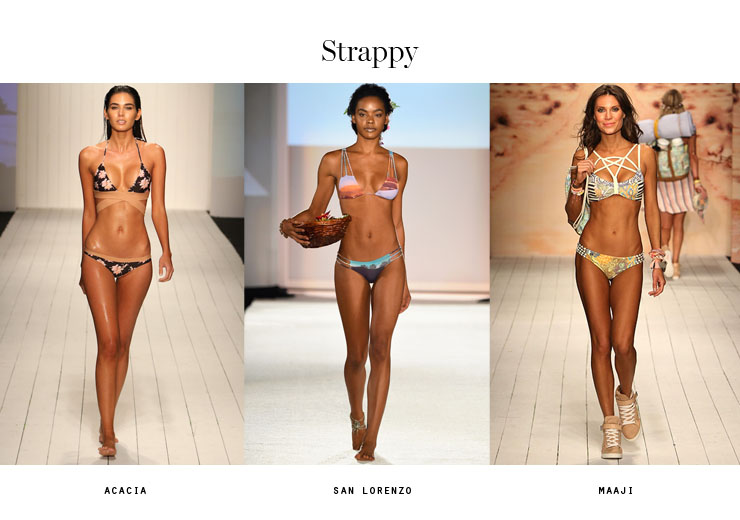 There's no way around it. You will be in bondage in 2016 and you will have tan lines to prove it. Design forward and statement sexy are the straps holding upcoming swim suits together.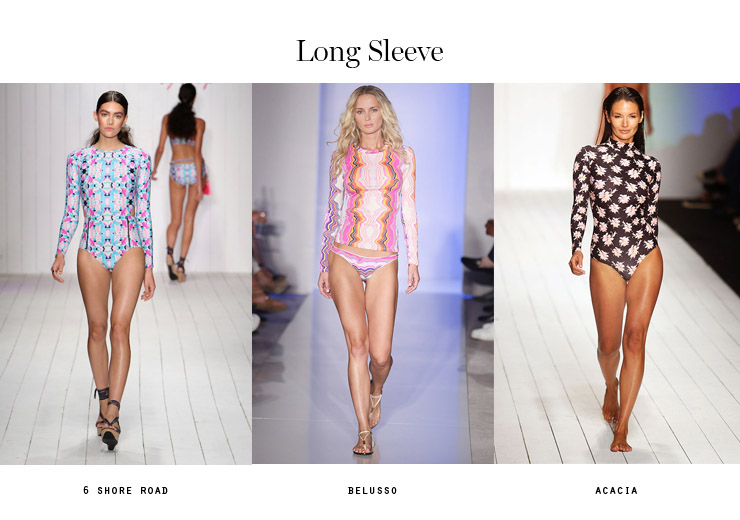 Not just for sport any more, long sleeve styles are making their way from the swim catwalk to a store near you. Found in sleek and sophisticated styles as well as in playful suits this fresh trend is here to stay.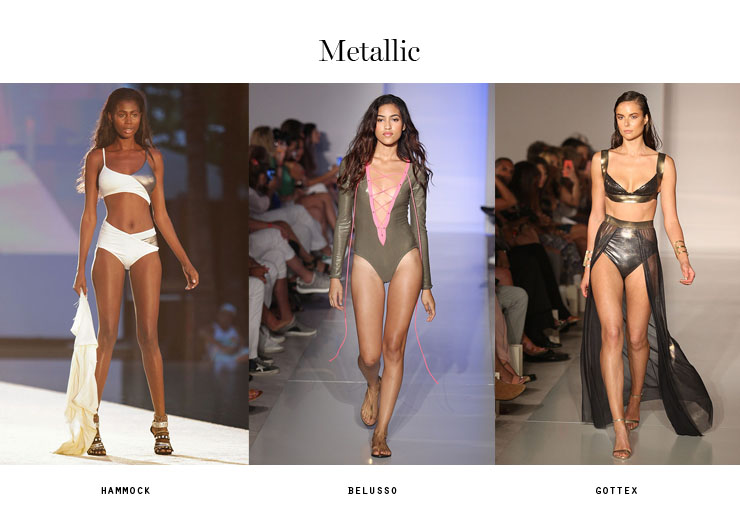 Metallics again prove to be more fun not only in street style, but in beach and poolside style too! This trend is a great way to shine.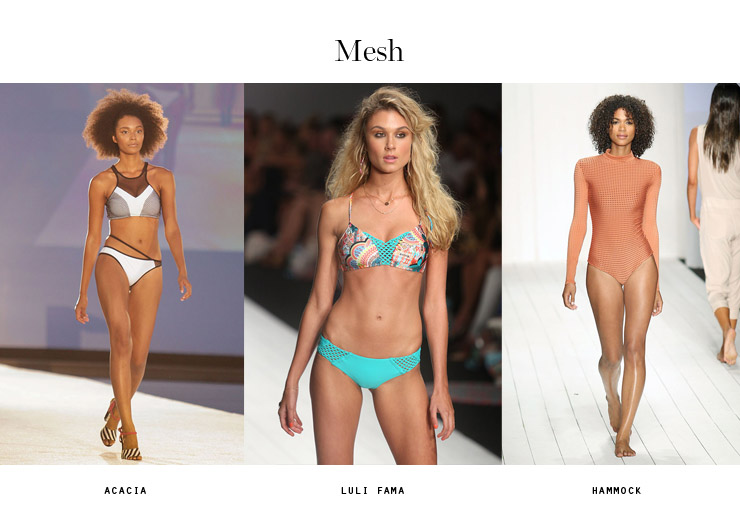 High on the trend watch list is mesh. It is on the NYFW and Miami Swim Week runway alike. It's a cool trend for a hot season! Mesh is an easily adaptable detail; I say jump onboard with this one!
Sheer but strong. You will get sun exposure while not being too exposed with the sheer swim trend. The sheer fabric designs are body contouring and perfect as a daring, yet conservative swim trend!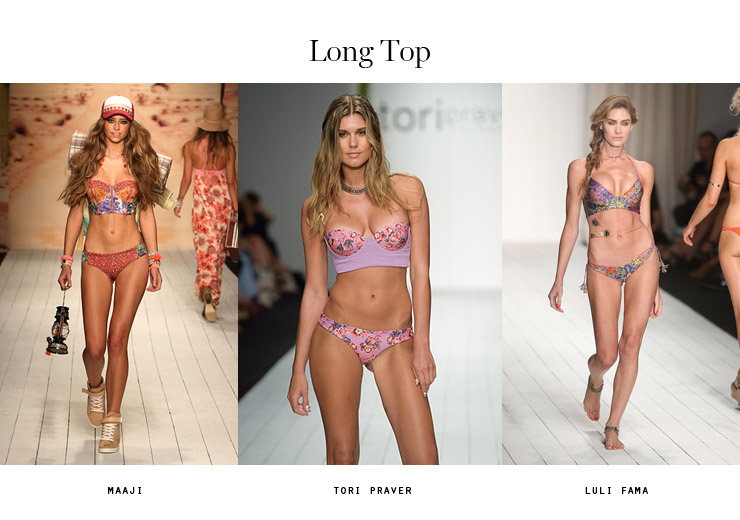 The long top is an easy wear and super stylish. It'll be a great mix and match piece with current or soon to be obtained bikini bottoms. The length adds a slight twist to the classic bikini top with big impact.
Whichever upcoming swim trend you decide to add to your wardrobe, any of the above will keep you on trend and in style.
Stay fashionable my friends!
xx Jolie
SHOP THE POST: