If you missed Part I of my quick 48-hour jaunt to Marrakech, it all began with a beni ourain rug I bought a few years back from Maryam Montague. At the time she and her architect husband were building a boutique hotel, and although I'd seen it featured through the years in Elle Decor and PORTER, I had no idea that really the entire place is built around a single purpose: to help those in need.
Through her humanitarian work travels, Maryam fell in love with Marrakech and knew she wanted to one day settle her family there. With initial intentions of starting an olive grove farm and employ needy families from neighboring villages, she and her husband were instead required by local law to build an income-producing place of business along with it. An oasis was sprung.
STAY: PEACOCK PAVILIONS
Just three pavilions with five rooms, surrounded by views of the Atlas Mountains, and nestled between olive trees, rose gardens and bougainvillea bushes, this gated private estate is a pocket of exotic luxury. Upon arriving you instantly feel exclusive yet warmly welcomed by Maryam's international staff which includes workers they've employed as part of a needy families program. Every detail of your itinerary has already been thought of for you from transportation to meals to activities; every detail of the hotel's architecture has been crafted by local artisans with Maryam's husband Chris Redecke, and decorated by Maryam herself. Authentic, hyper-local, and since a percentage of profits goes back to support several of the couple's charitable programs, Peacock Pavilions is the definition of a true give-back boutique hotel. Stay here, attend one of the ongoing retreats held here, and feel extra well and good.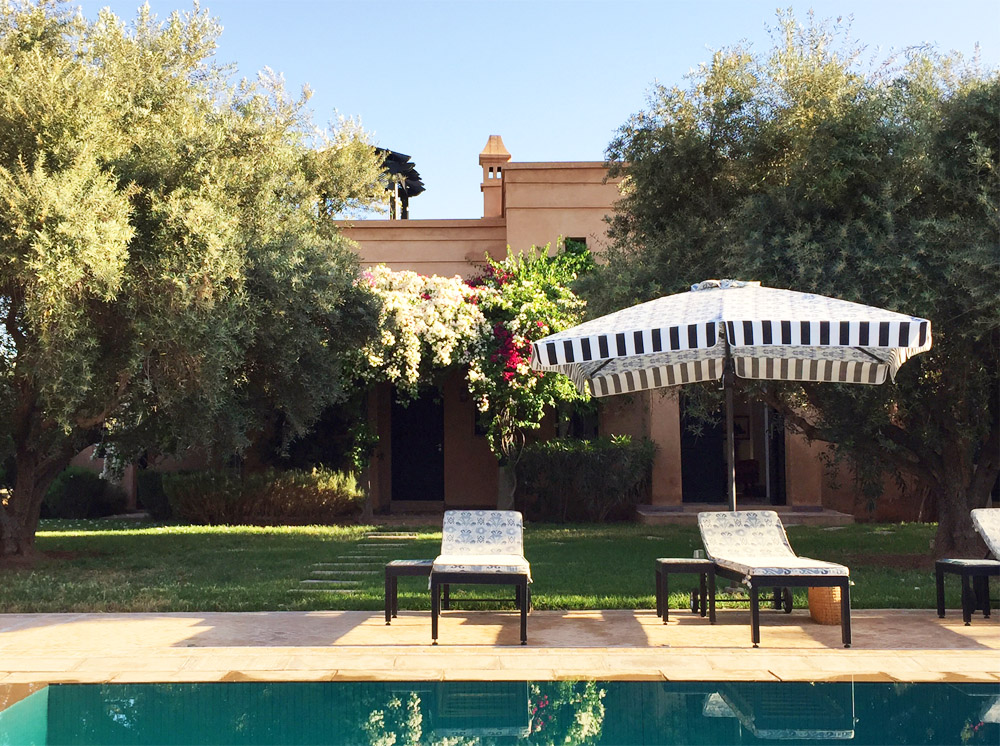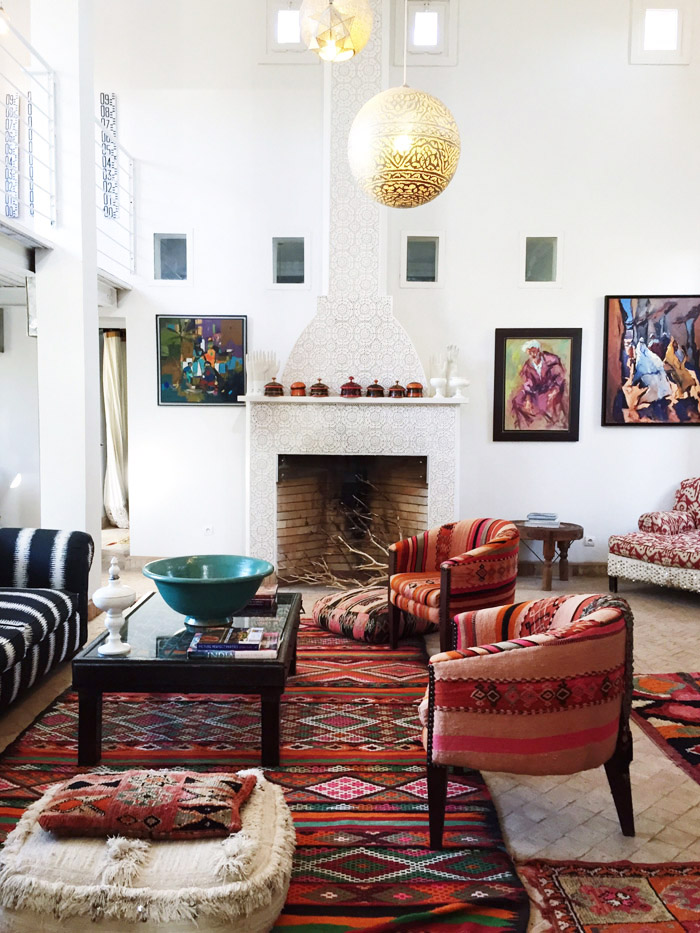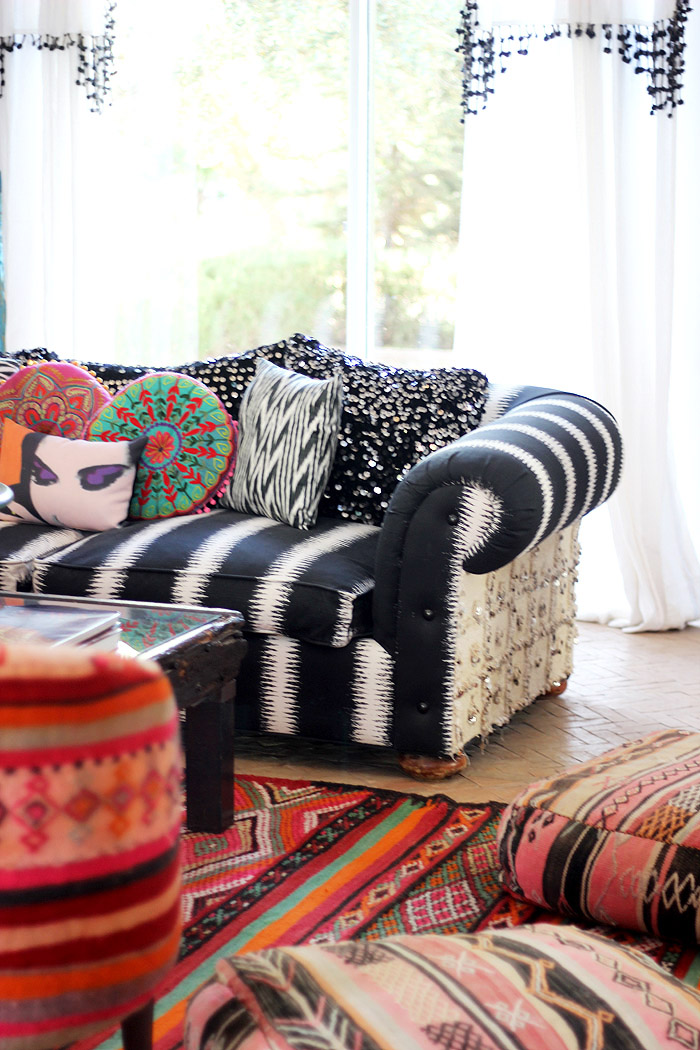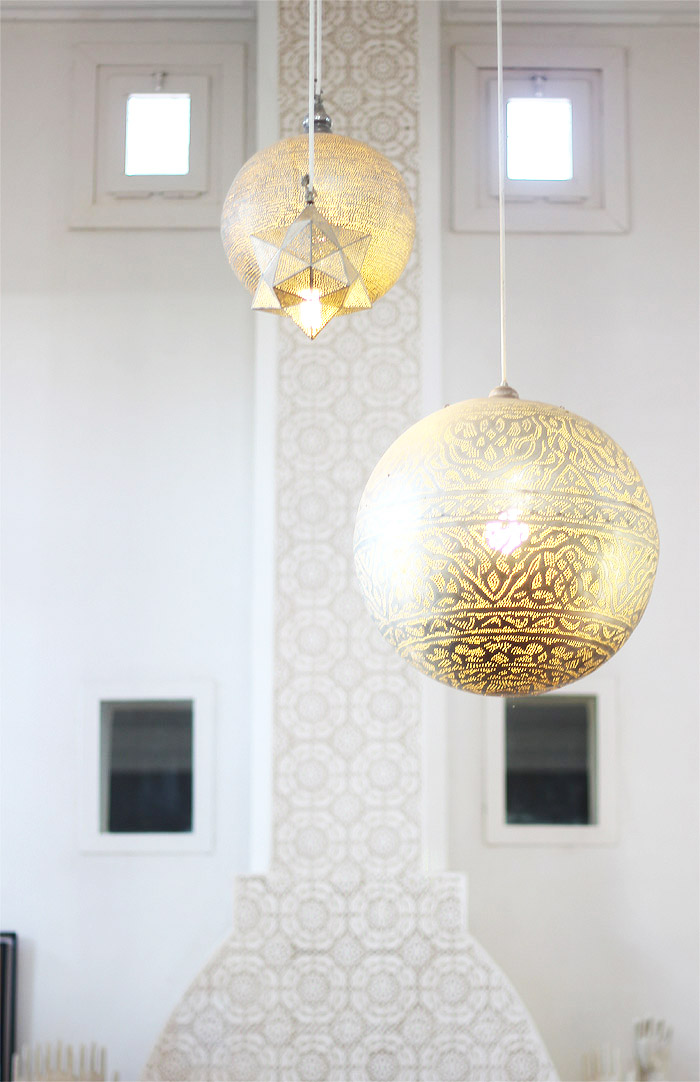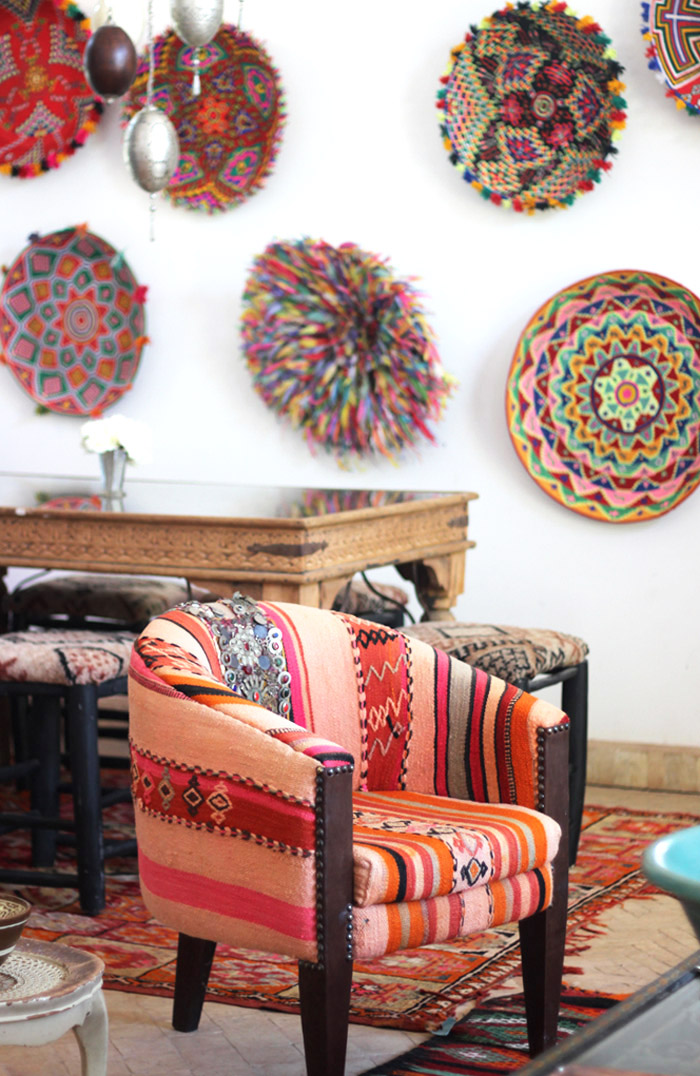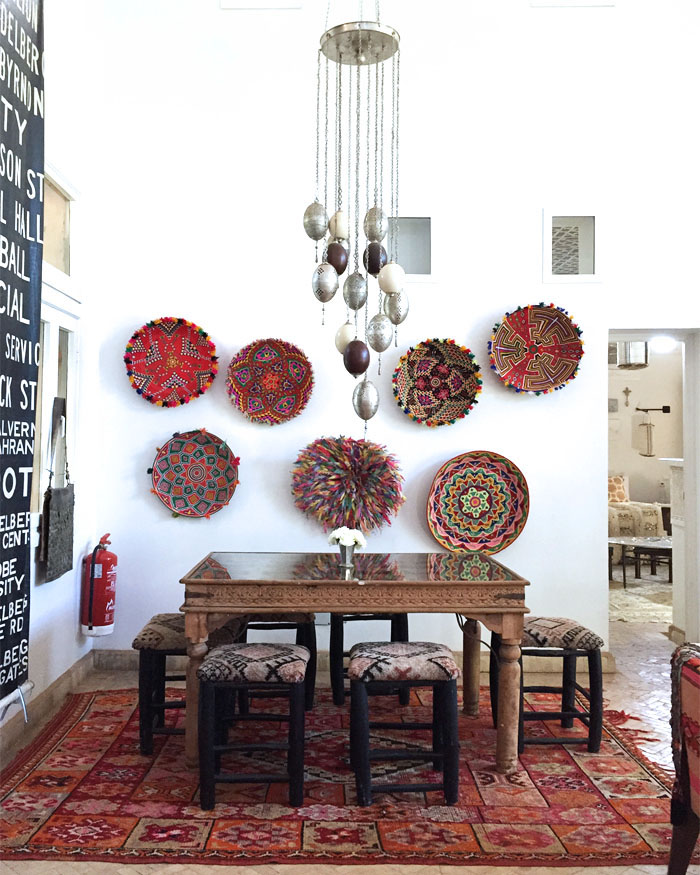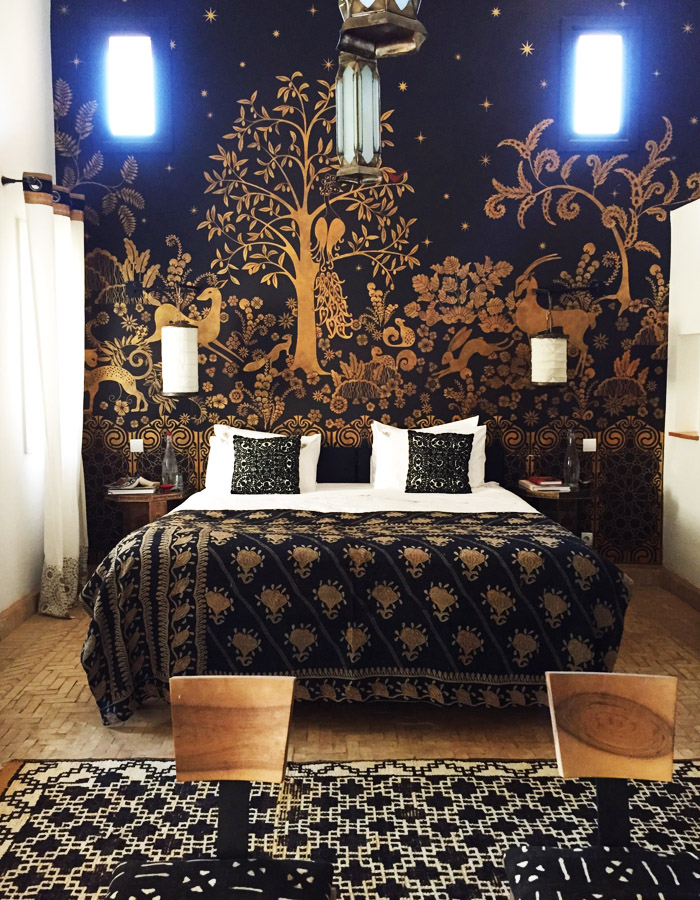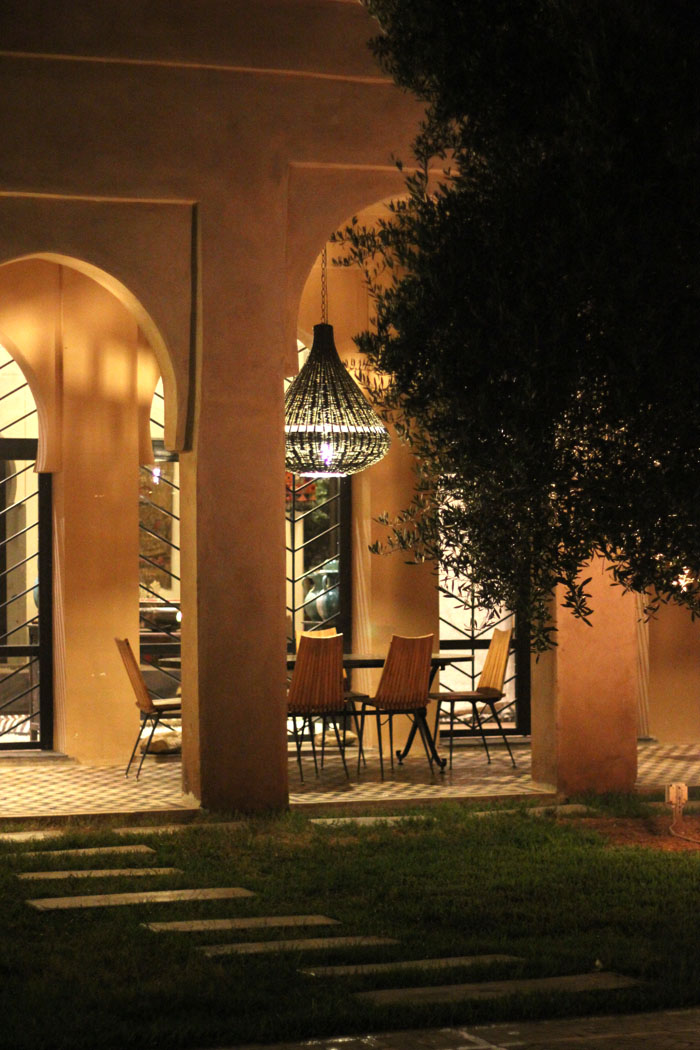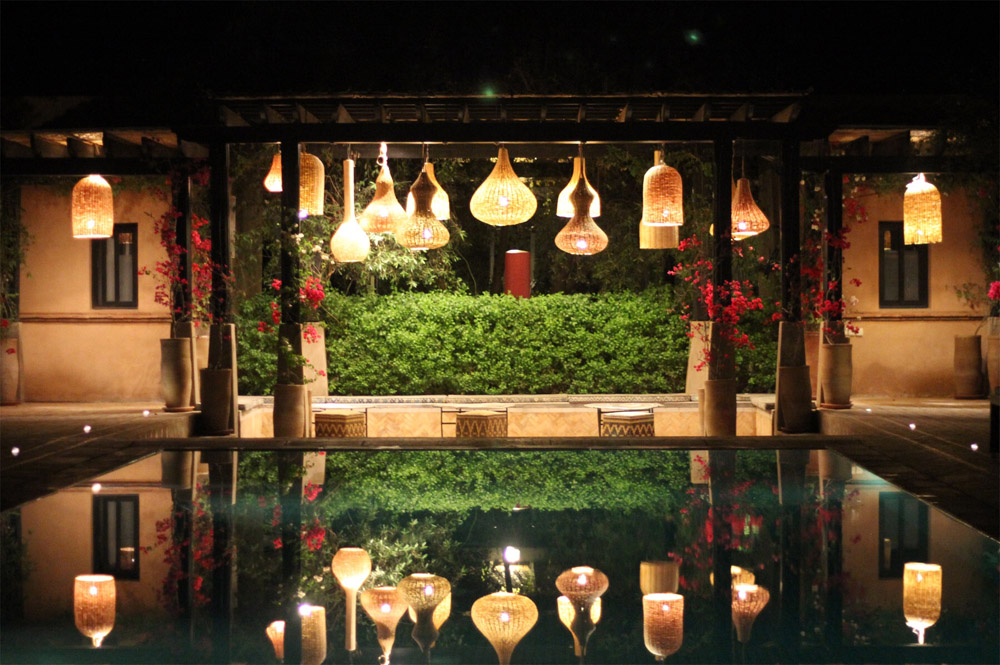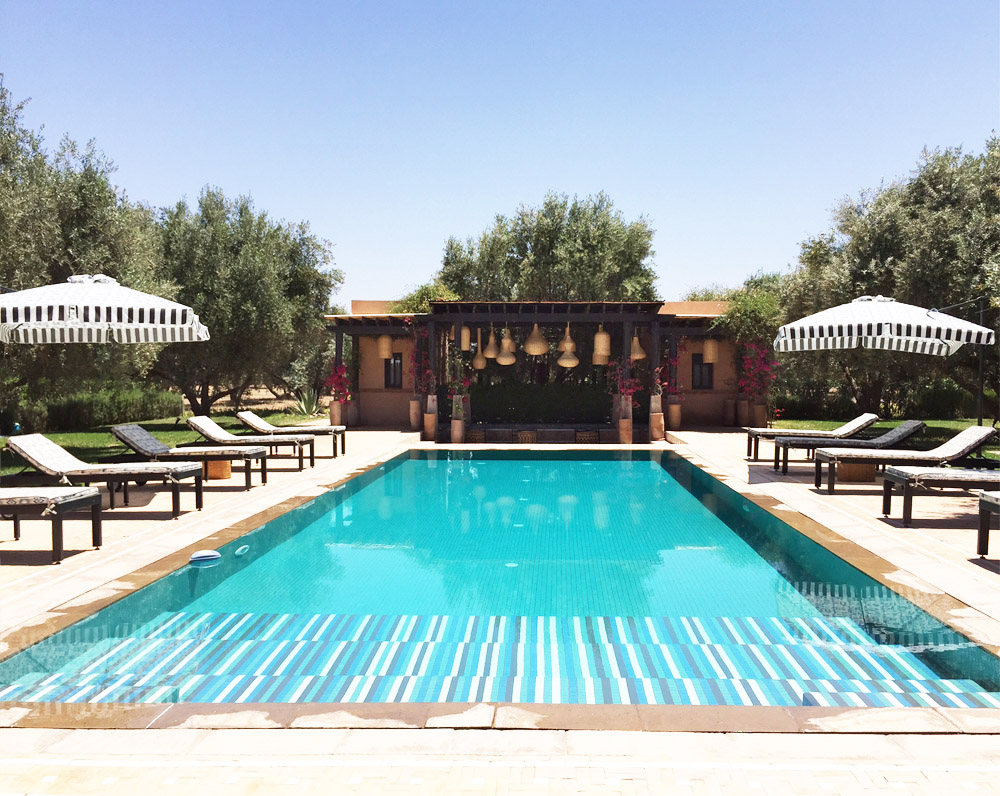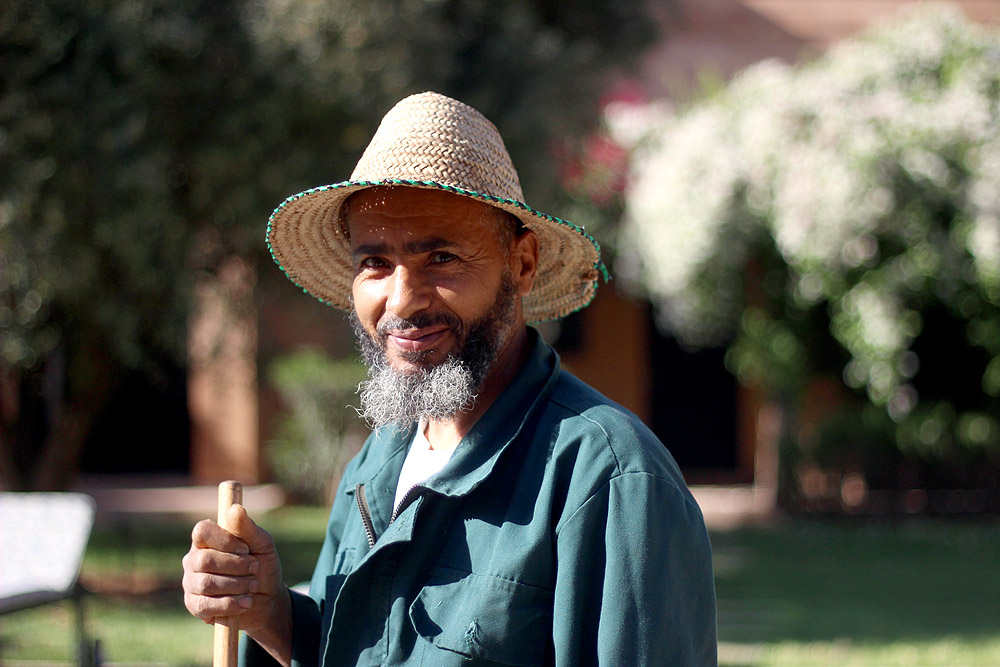 One of the employees from the neighboring village in the needy families program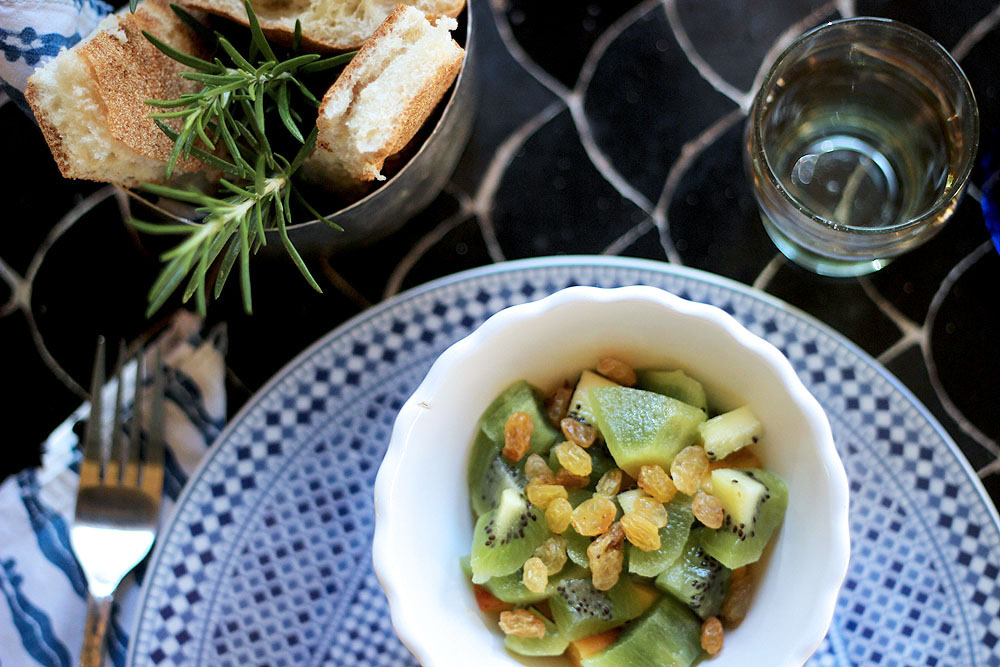 Breakfast on the patio included homemade bread and fresh ingredients from the hotel's own garden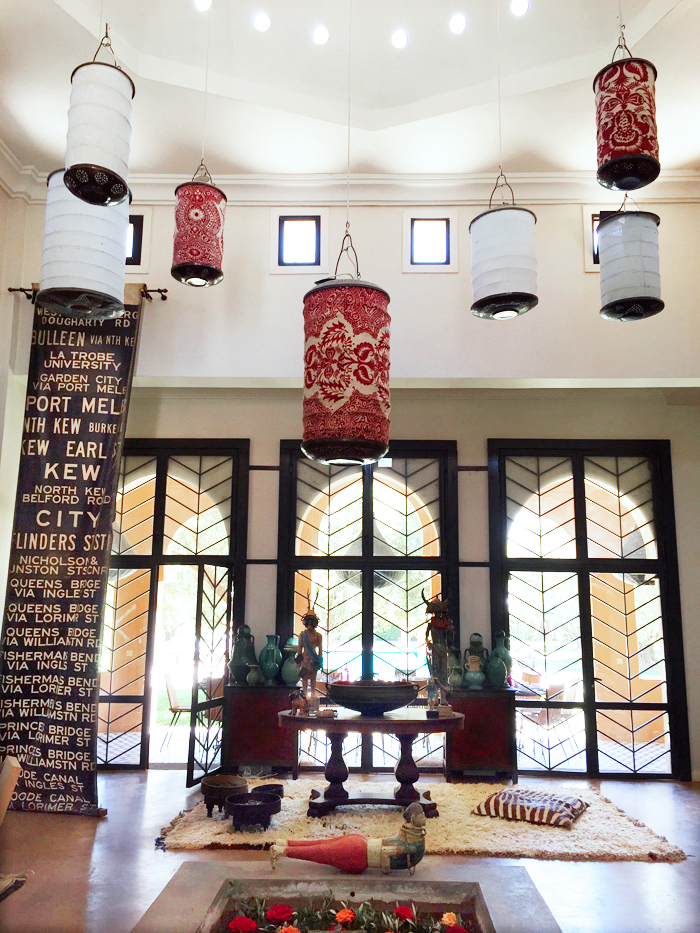 SHOP: THE SOUK BY M. MONTAGUE
In the main pavilion (above), you can pick up global, one-of-a-kind finds that Maryam has brought together in her souk — proceeds of which also help fund her charitable programs for local women and children, such as fitness, arts and health activities for girls held on the property every Sunday (Project SOAR), as well as fitness classes for moms and English classes for girls held off-property at the Project SOAR recreation and learning center in the neighboring village. (More on my experience volunteering for this cause in Part III!)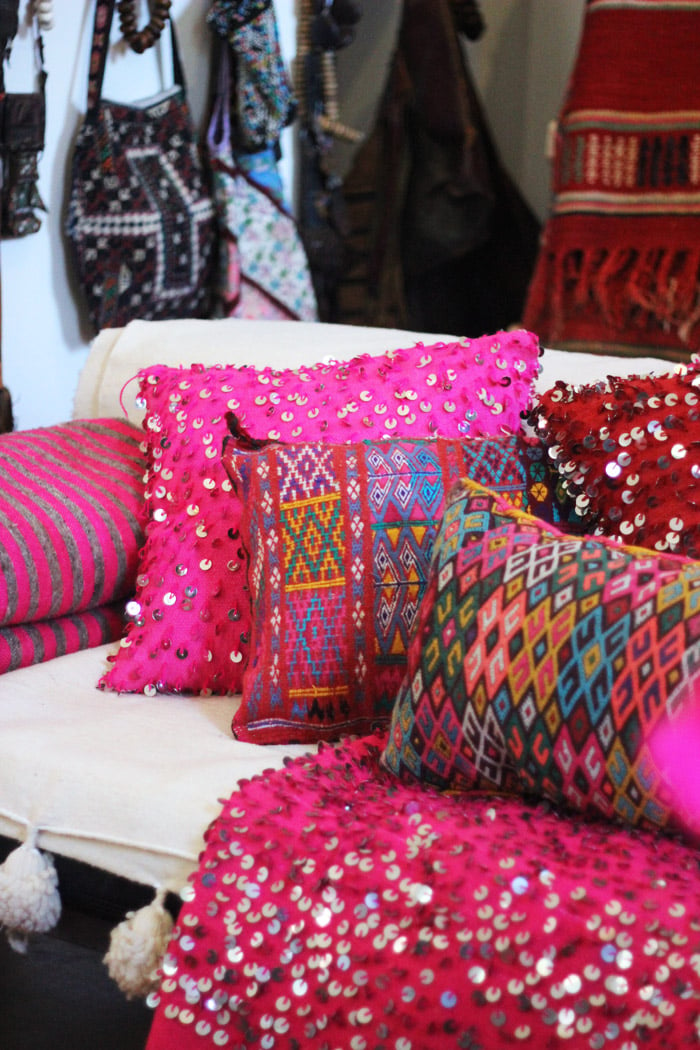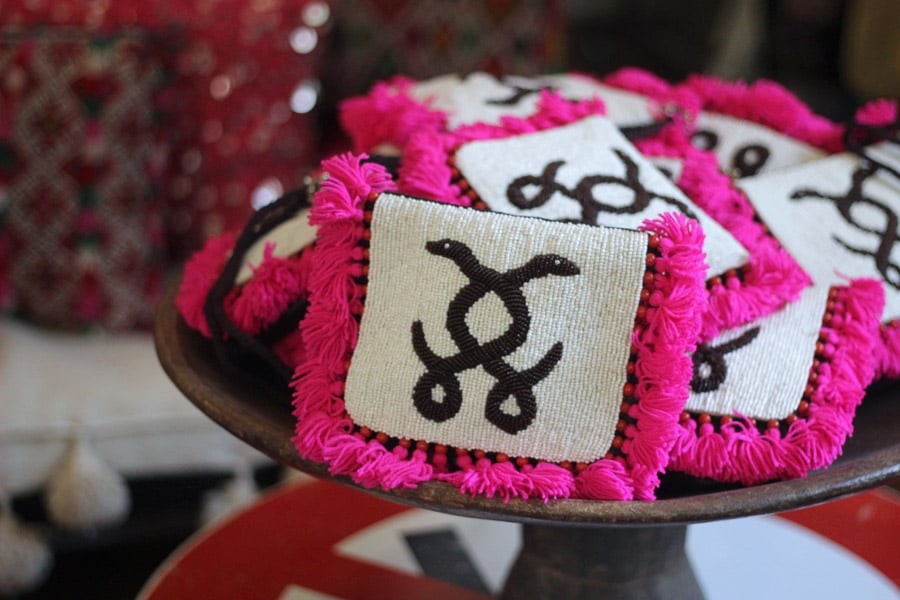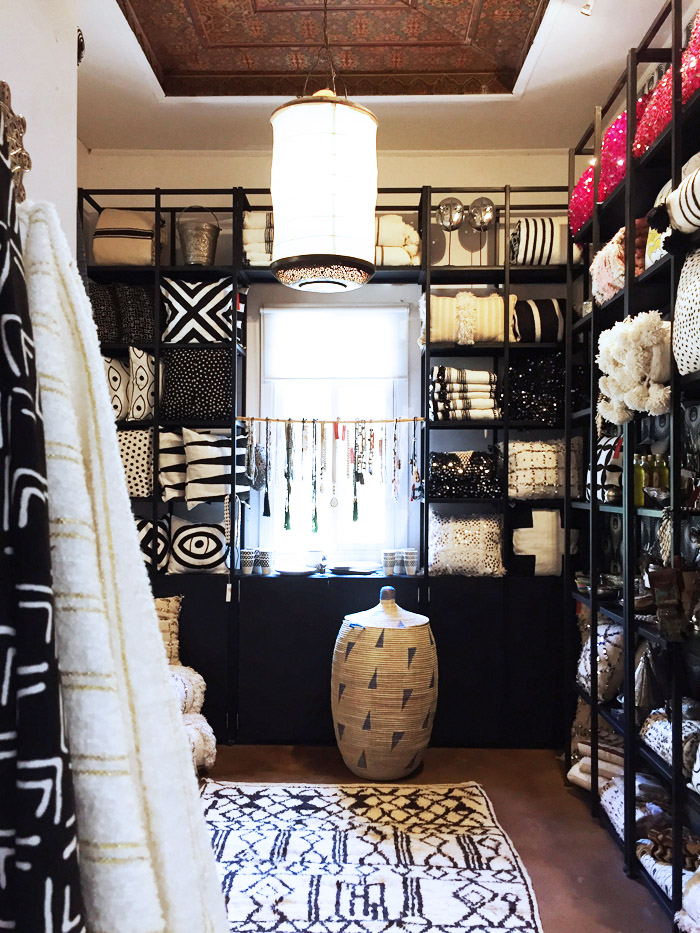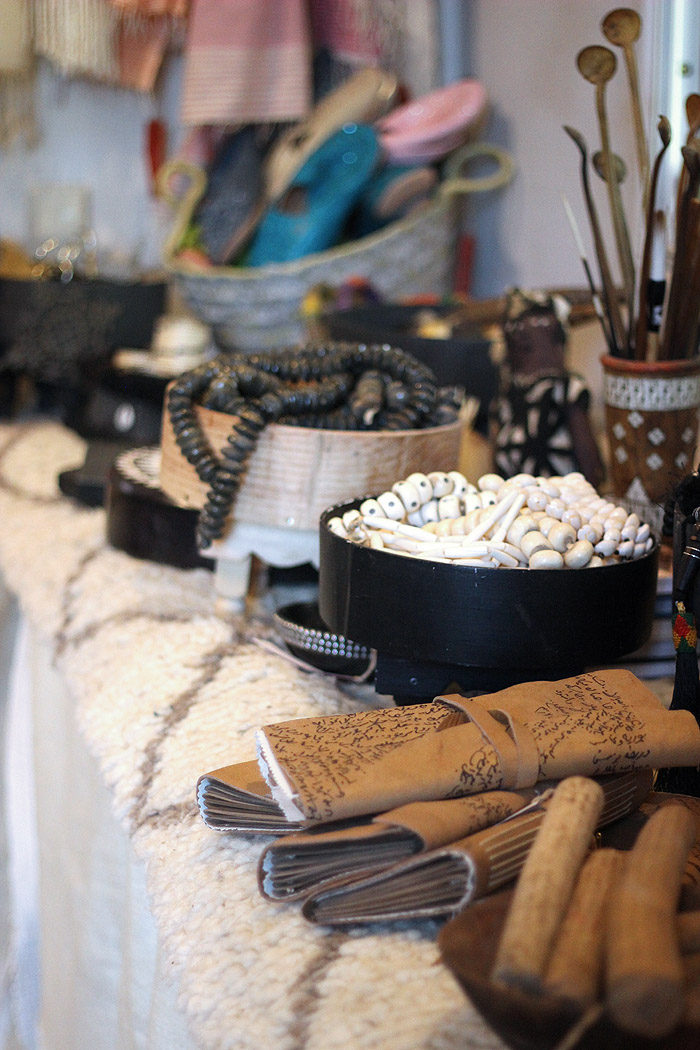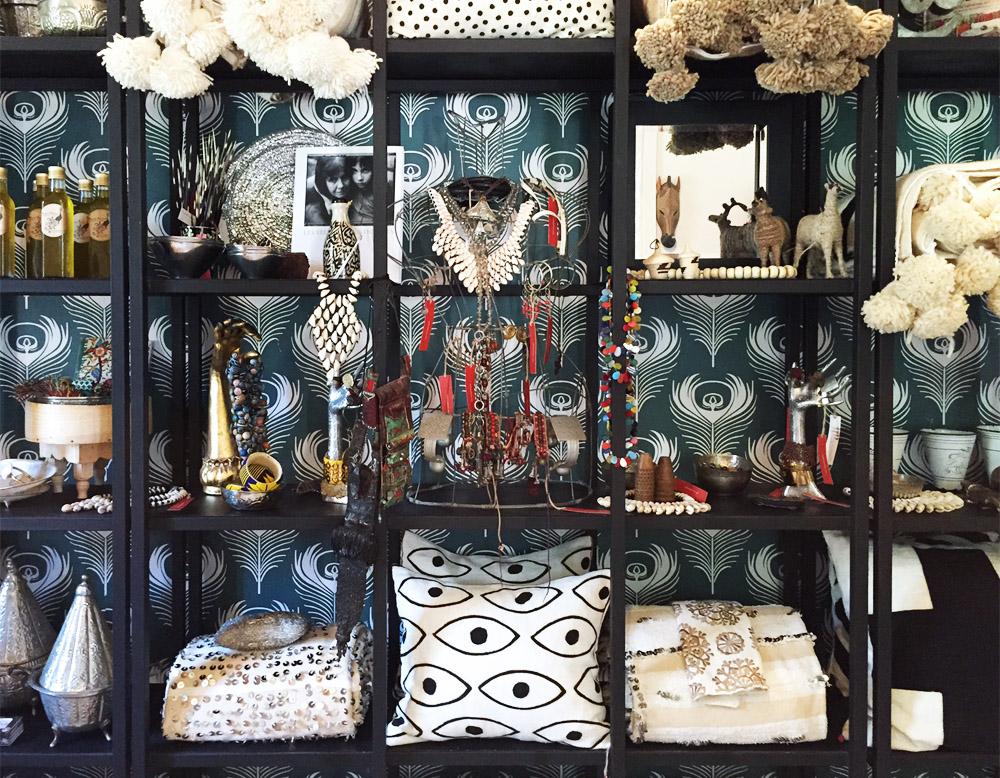 And yes, you can shop from afar (and do good while you're at it!) here: http://www.mmontague.com/shop
I will definitely be back, and in fact, we're putting together a week-long branding workshop to be held here at this beautiful location. Email us at xoxo@erikabrechtel.com if you'd like to be kept in the loop about the details!
A million thank you's to Maryam, Chris and the Peacock Pavilions staff for their truly amazing hospitality! They treated me like family from the moment I stepped through the doors, and made it feel like home.
Photos by Erika Brechtel