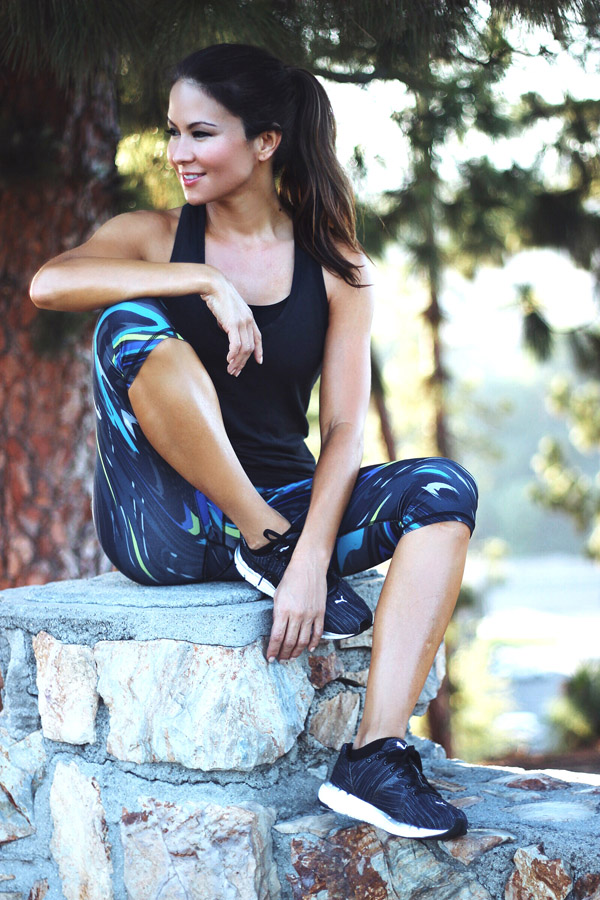 As I'm certain many of us do, I've had a girl crush on actress Kate Hudson since How To Lose A Guy in 10 Days. Since then, it's been fun to watch her grow into such a strong, vibrant, dynamic woman — the kind of woman we all want as friends.
So it comes as no surprise that her newly launched activewear line Fabletics would be equally as fun and approachable, and most certainly targeted to make fitness and an active lifestyle easy and attainable for all of us.
After hearing about the company and seeing Kate herself sport some super adorable outfits, I was thrilled that I (as in, a mom in her 40's!) would be sent a two-piece ensemble from their street/graffiti-inspired August 2015 collection. For the quality, fit and style you'd think these pieces are a lot more expensive than they are — the pants are tight enough to hold it all together, but with just enough stretch you can move around easily within them; the tank top is a flattering cut, but just loose enough to be appropriate outside of the gym. Speaking of, how cute is this outfit to hop around town in? Errands, kids' activities, groceries, beauty appointments — done and done.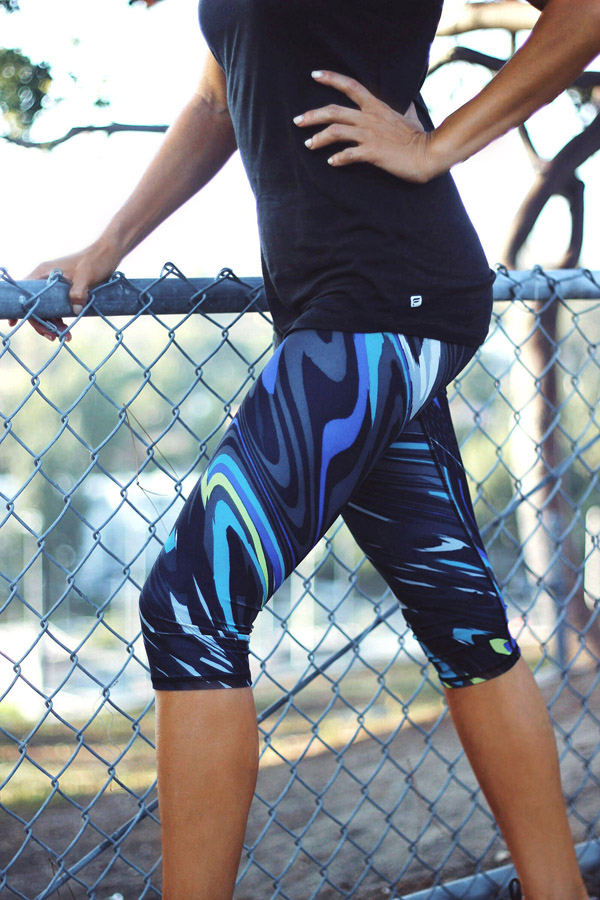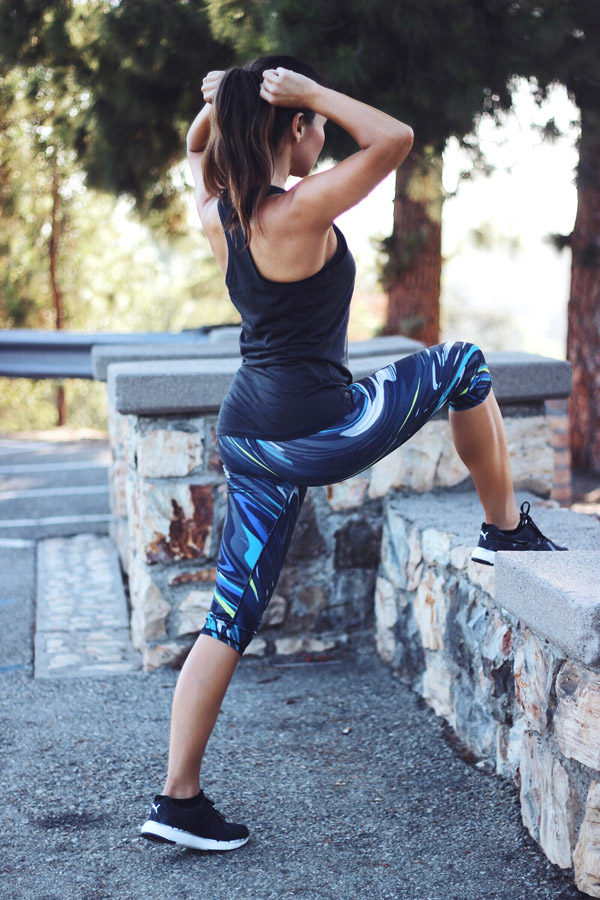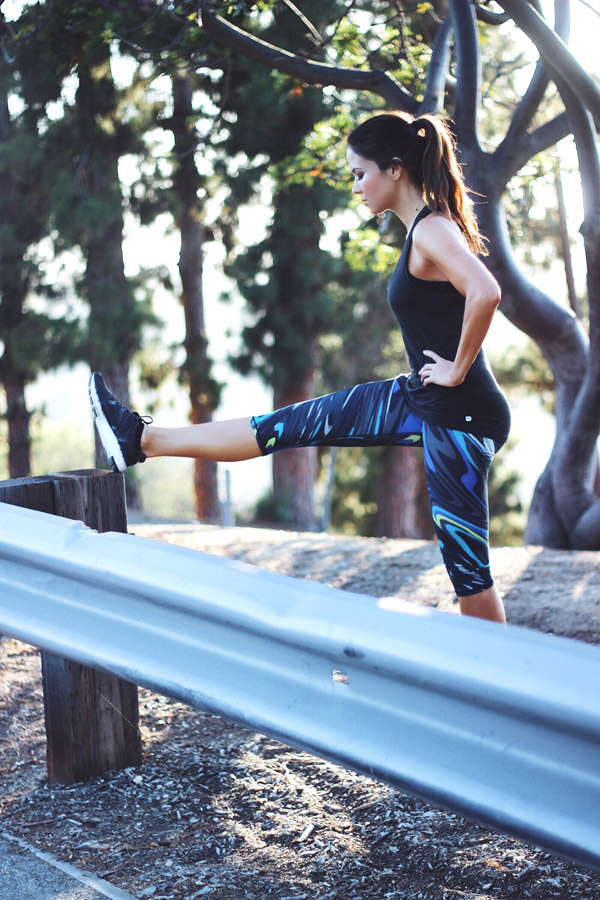 How Fabletics works is simple: you have two options. Take their lifestyle quiz, get suggestions, and either purchase as a regular shopper or join their VIP program to select an outfit from their monthly collections for $49.99 (or skip months if you don't see anything you like…however not likely!). For someone like me who wears workout gear practically every day, it's such a smart way to replenish your wardrobe with cute, affordable, comfortable options.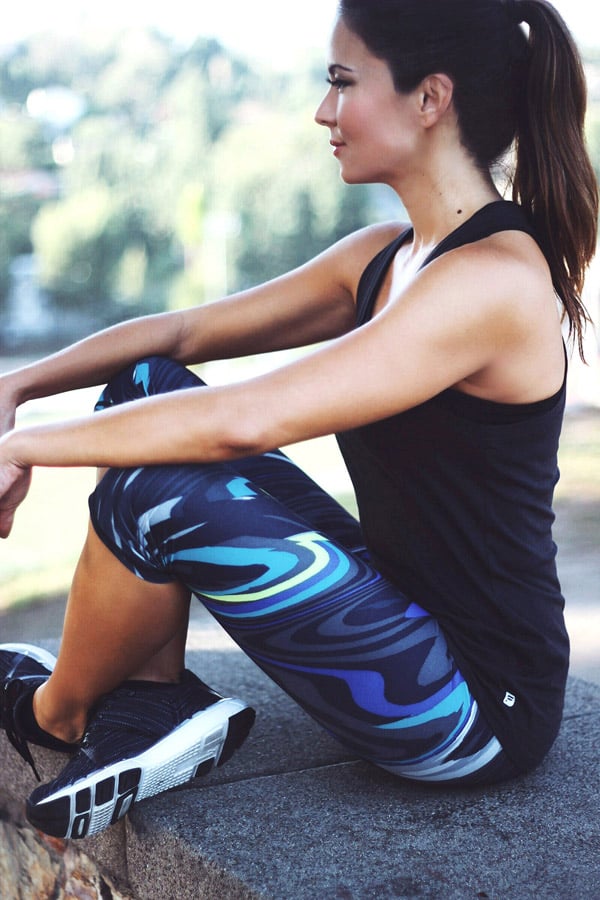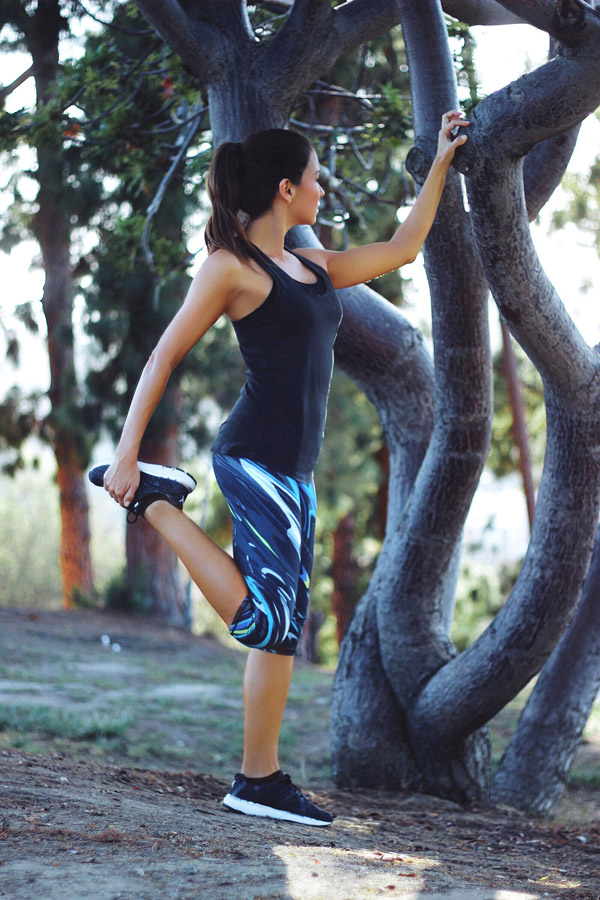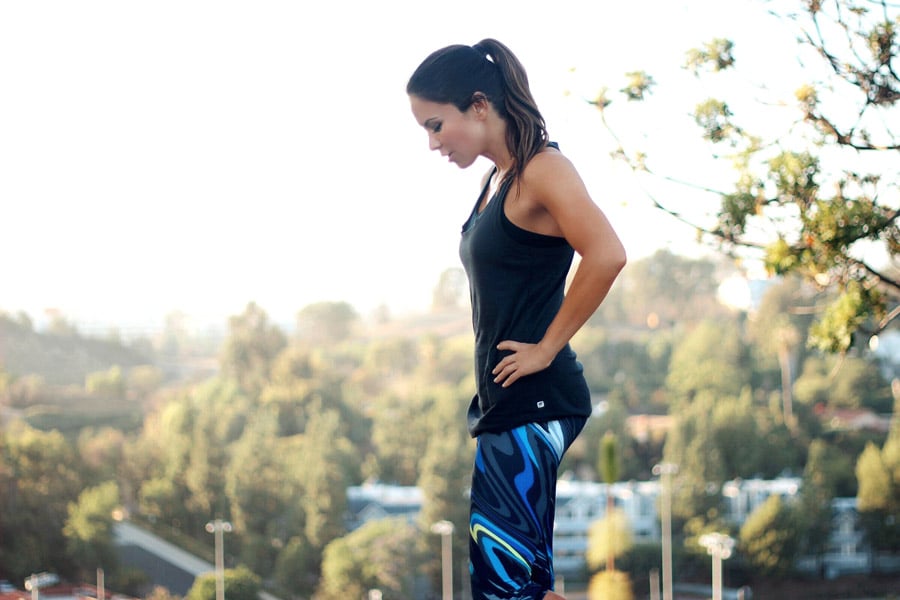 A big thank you to Fabletics for allowing me to share their fantastic products with all of you! Truly it's such a deal and I'm totally on board.
And for the record, Kate: girl crush, still strong.
Shop the look:
Salar Crop Pant in Wavy Print
Aventura Tank in Charoal 
Outfit provided c/o Fabletics; art direction by Erika Brechtel