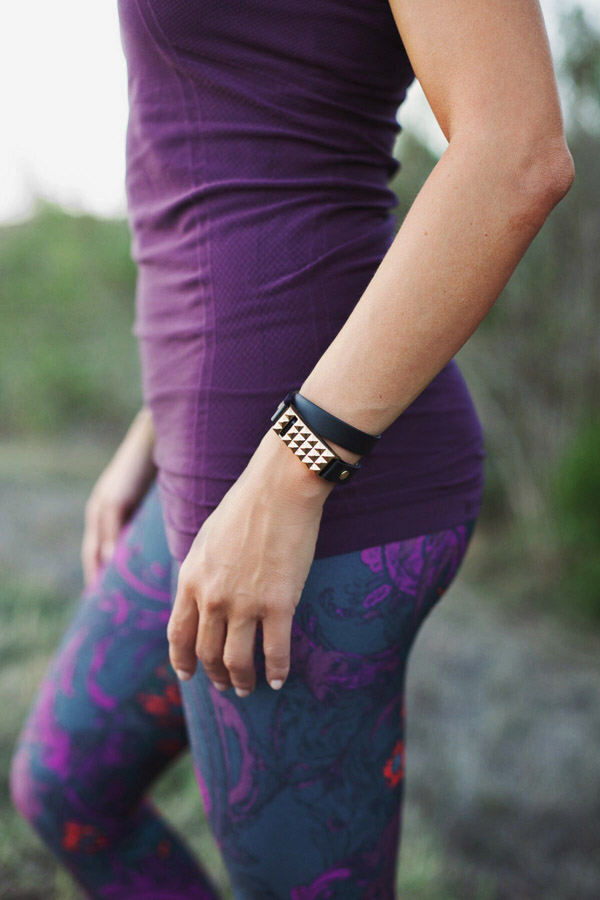 It's as if Bezels & Bytes made this Fitbit Flex wrap bracelet just for me.
I mean, black leather and gold studs? Please and thank you! You'd never guess there's a little Fitbit Flex hiding in there. Choose from a variety of real-leather and metal combinations (I'm also digging the tan leather with silver basketweave version!) at a pricepoint that won't break the bank.
I have small wrists, and honestly the bracelet that the Fitbit Flex comes with (even the small one) looks strangely wide — it doesn't rest flat against my wrist. But this bracelet fits snuggly, and stays put (very important when you're wearing it all day!).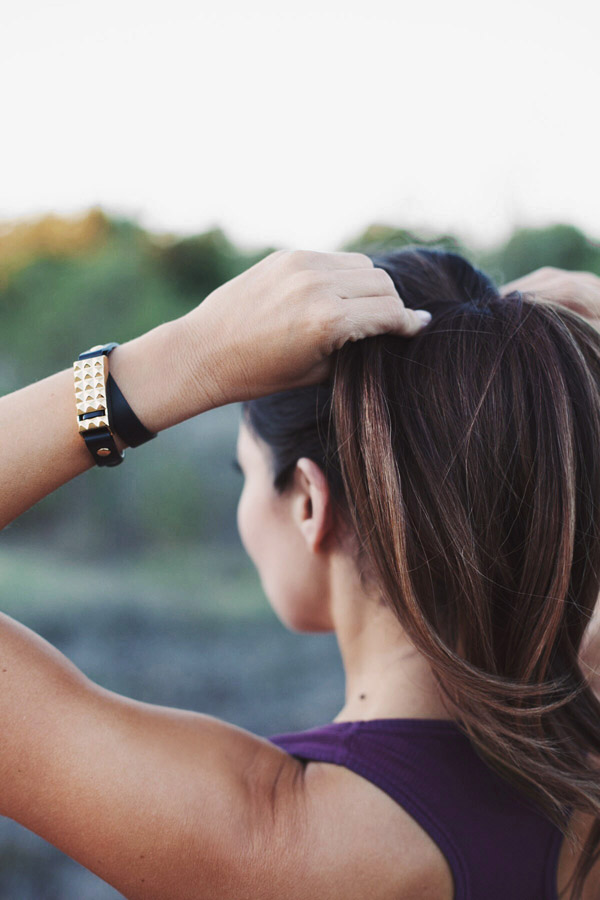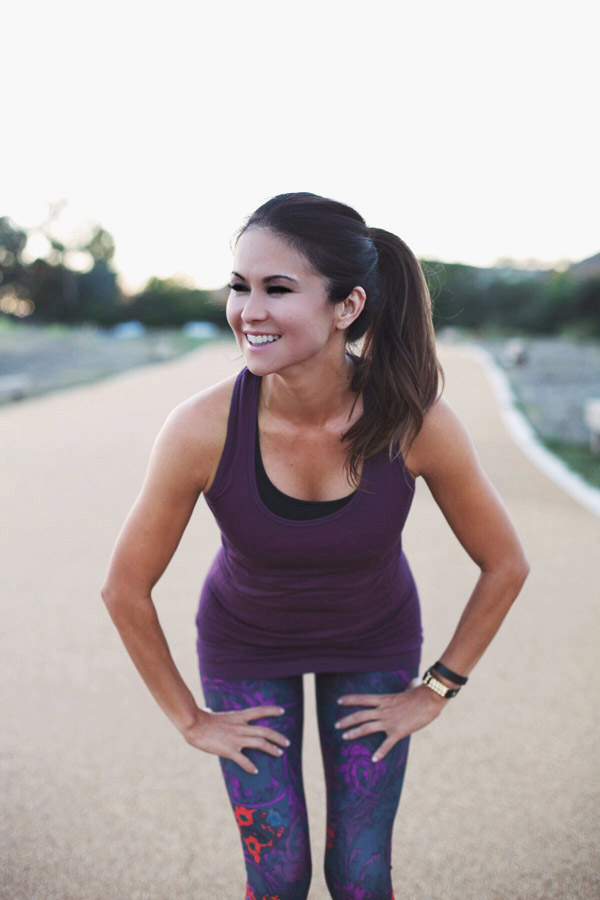 And despite the 90F weather we're having, I'm finally (mentally) transitioning into fall! With gold studs and black leather, this practical piece will transition seamlessly with sweaters, boots and coats.
Be sure to check out the entire super cute Bezels & Bytes collection (they have Fitbit necklaces and iPad mini clutches too)!
GET THE LOOK:
Bezels & Bytes Gold & Black Fitbit Flex Wrap / Fabletics 'Oula' tank in Bordeaux / Fabletics 'Salar' legging in Romantic Print
Fitbit Flex & Gold/Black Stud Bracelet provided c/o Bezels & Bytes; activewear provided c/o Fabletics; photographs by Jennifer Daigle