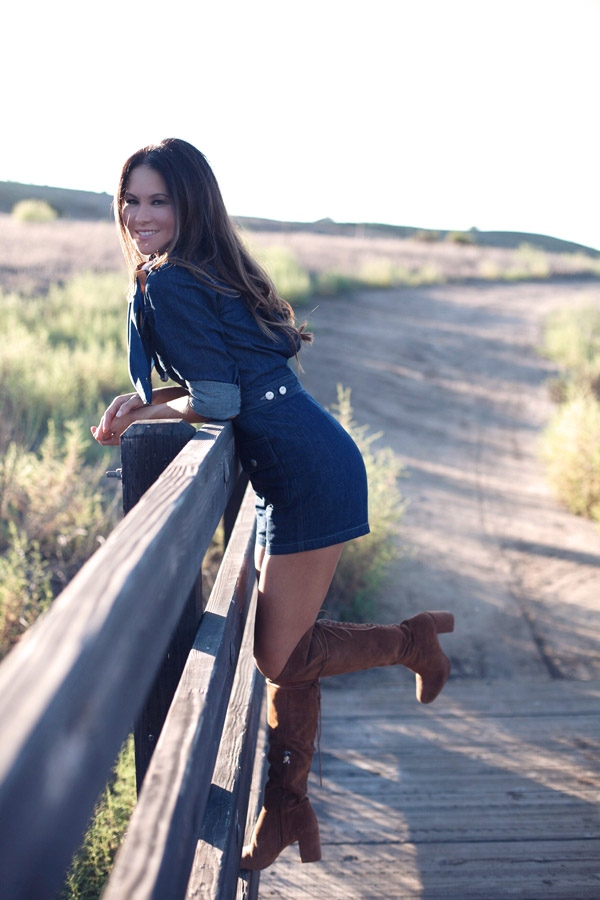 I'm digging the whole 70's trend for fall…but in a real-life, real-me kind of way.
Here in California we get summer temps well into October, so when I first laid eyes upon this Alexa Chung x AG denim romper, I knew it was the perfect piece to take me into the fall season. Paired with these Zara suede lace-up boots (that can easily go either 'DVF-70's' or 'boho-70's' don't you think?) and a printed scarf from H&M with all the right retro hues, it comes together to create that slightly 70's look I had in mind for this little California-inspired 'Fall 2015' shoot. So one late afternoon, I ventured out with fab photographer Jennifer Daigle, and we had way too much fun in the autumn sun…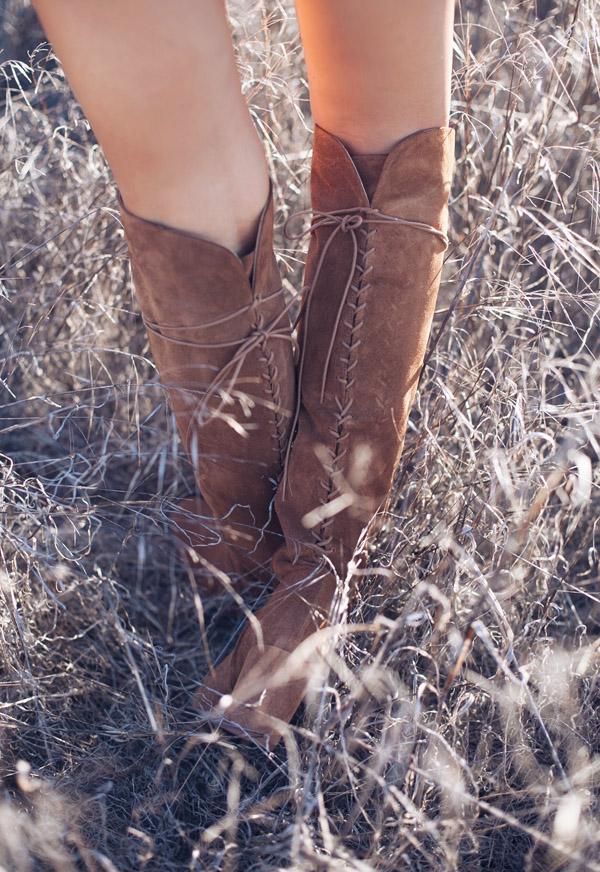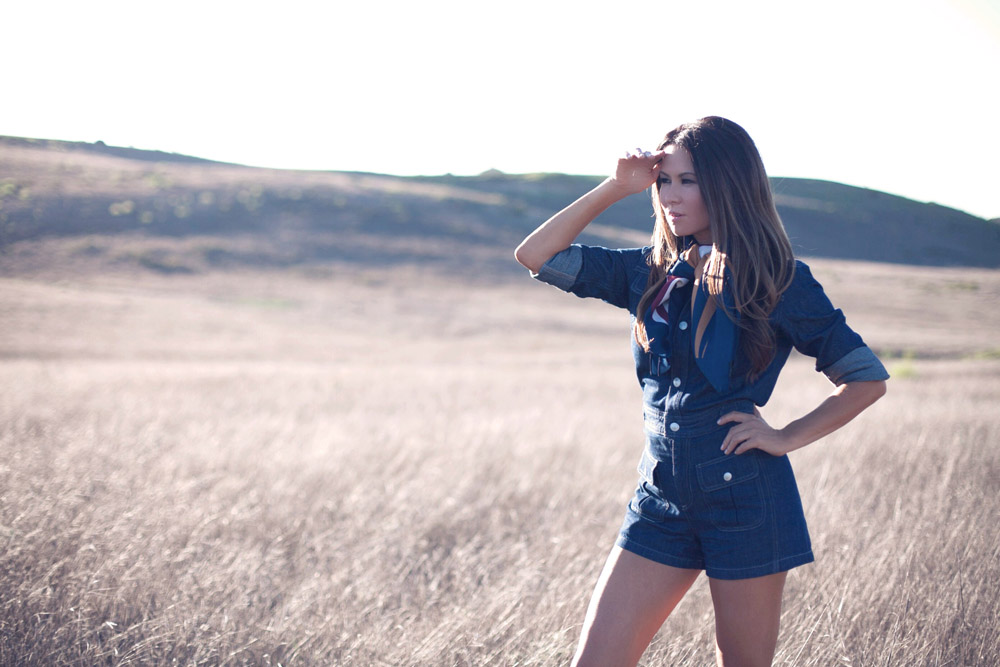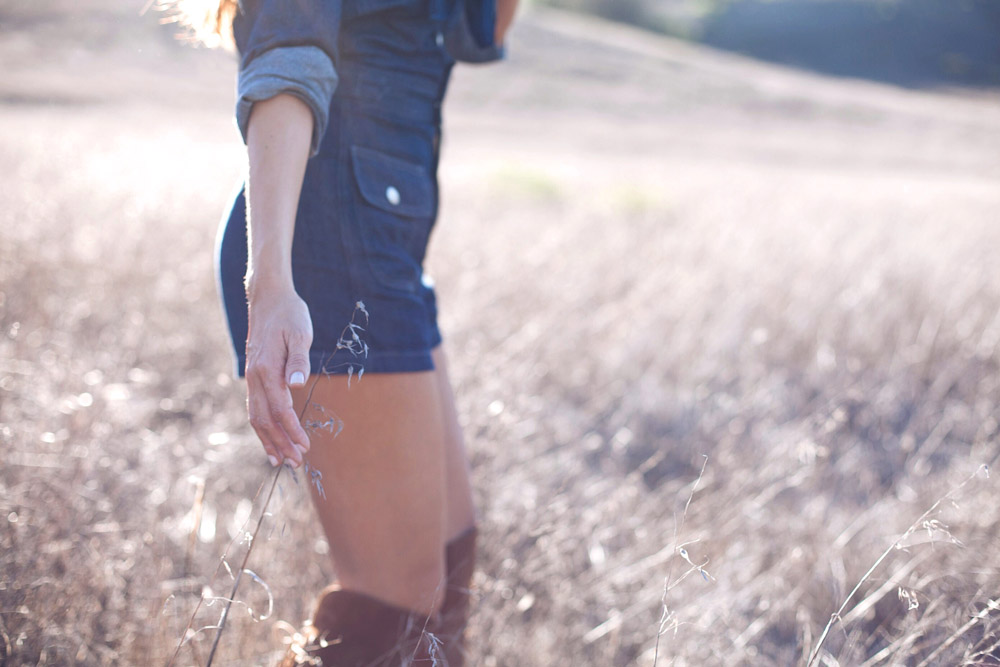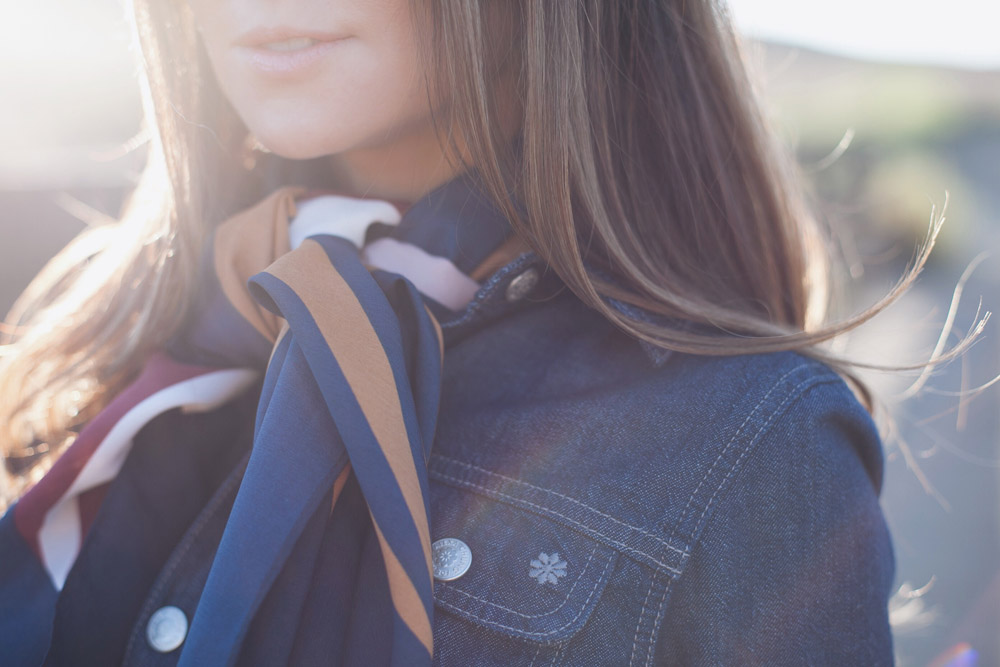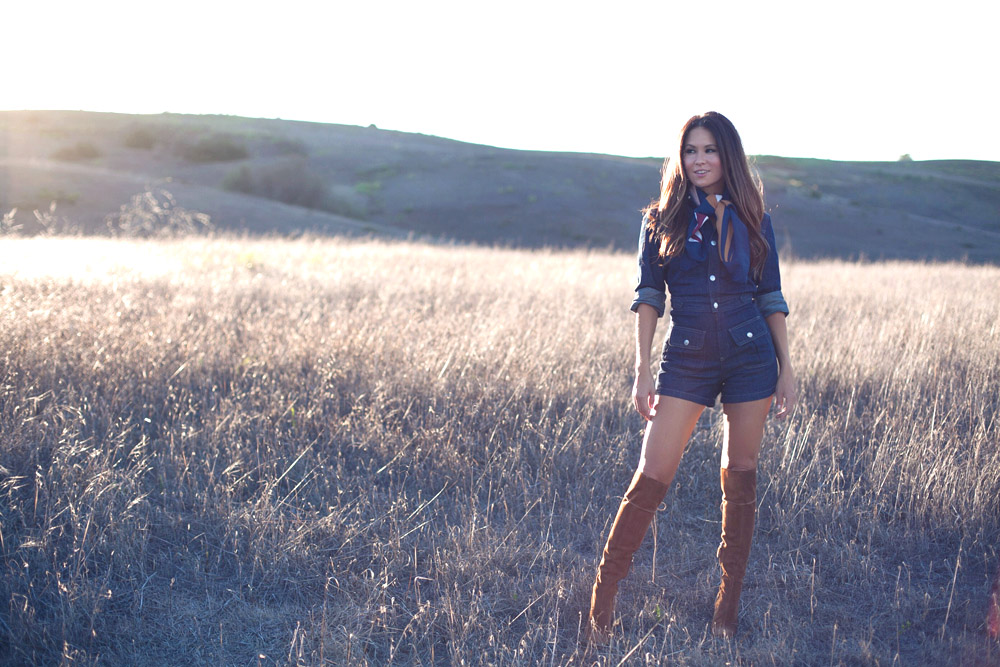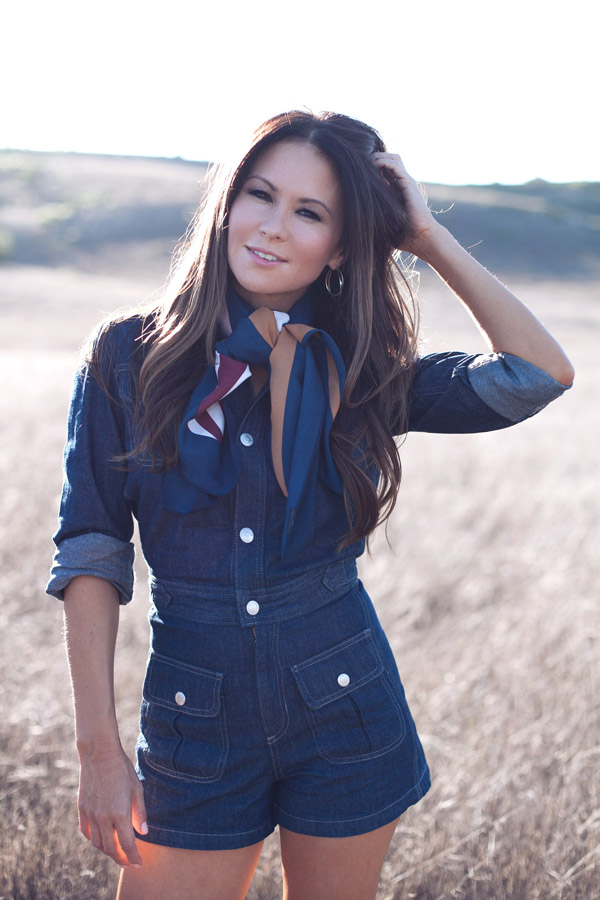 I don't get to "dress up" often, so this was such a treat!
Now I'm really excited for fall, how about you?
SHOP THE LOOK:
Alexa Chung x AG 'Loretta' denim romper / Zara high heel suede lace-up boots / H&M printed scarf
Photos by Jennifer Daigle; art direction & styling by Erika Brechtel; assistant stylist, Jolie E. Smith