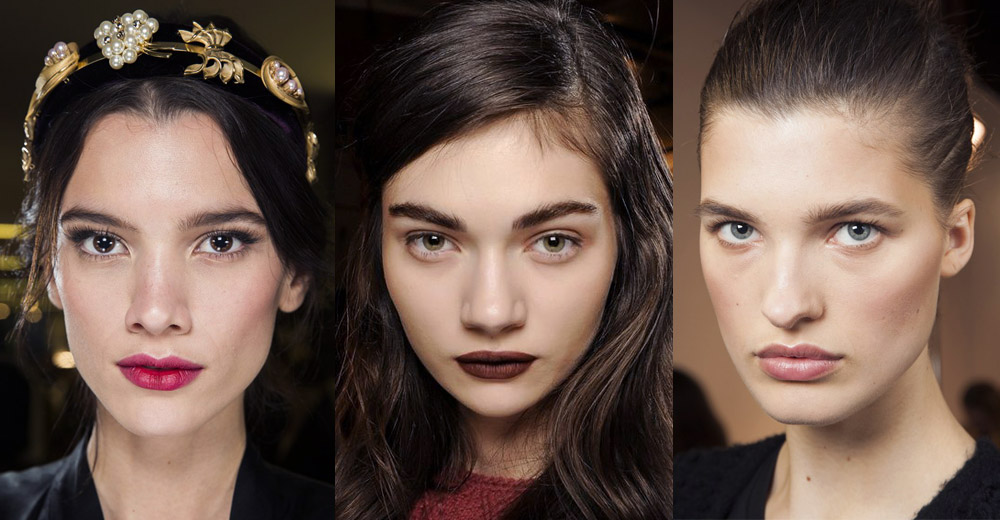 After having spent most of this past summer in Los Angeles with my kids, I was ready to head back home to London for its beautiful crisp, cool and breezy Autumn. And of course, dressing for Fall. Oh, the sweaters! Boots! Coats! Jeans! Alongside clothes come beauty, especially all the delicious colors and trends for Fall. There are quite a lot of trends for this year that hit the runway but some just aren't so realistic for the everyday mom like me such as metallic shadows and crazy graphic eyes. However, I'm not going to sacrifice the excitement of a new season, so here, I choose the top trends that are easy, gorgeous and can be transitioned from day to night.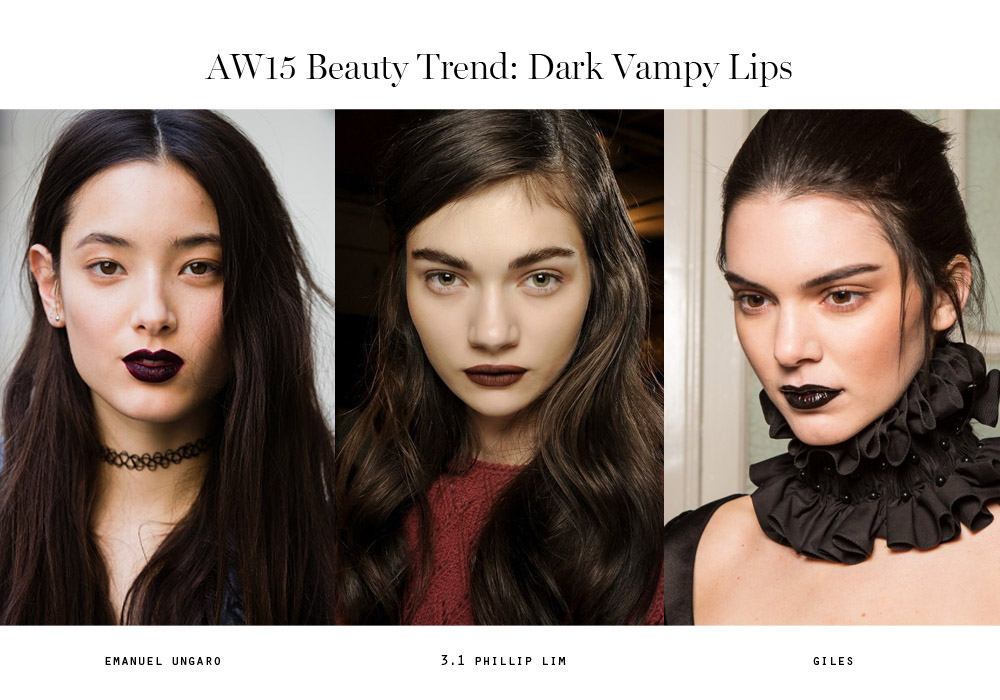 90's Lips. This trend has been going strong for a while but this is one of my favorite trends. I grew up experimenting dark vampy lip colors in the 90s. Revlon's Rum Raisin and Coffee Bean anyone? This is an excellent one to transition from day to night. For day, I swipe on some clear gloss before applying lipstick to lighten the color. Blotting lips also help fade a strong color. I'm obsessed with celebrity favorite Tom Ford's Bruised Plum (the name says it all!). Giorgio Armani's Night Viper will transition awesomely for night time and if you want to go all out and add a coat of YSL Gloss Volupte in Prune Organdi. Pure 90s perfection!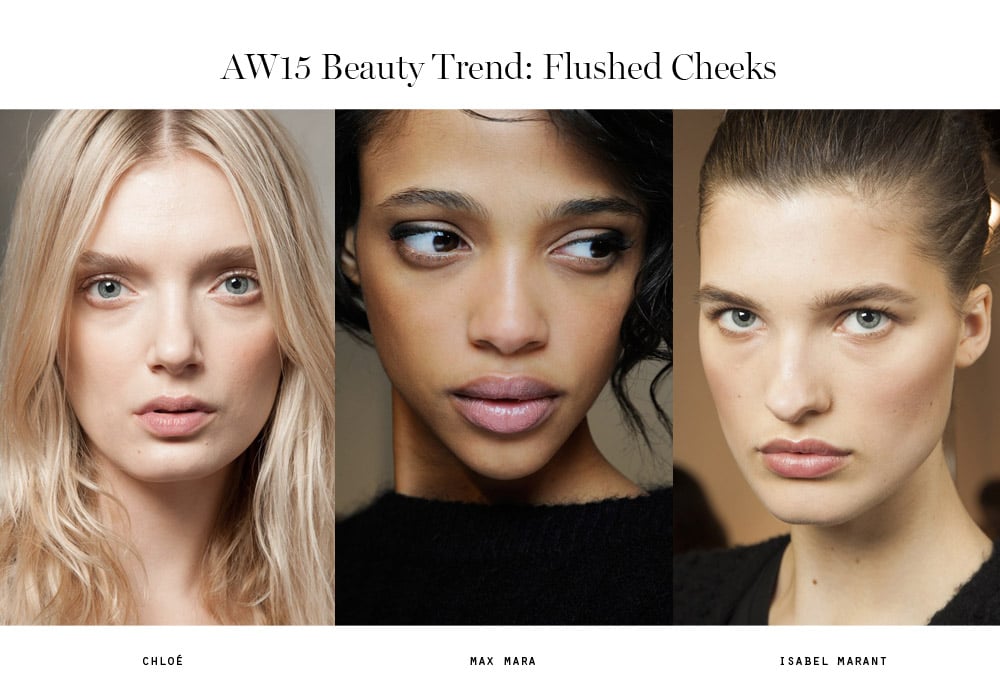 Flushed cheeks. The barely-there blush look transitions effortlessly from Summer to Fall with the exception of dewy consistency. We're seeing a lot of peach tones that give a natural look. I love Charlotte Tilbury's Cheek to Chic Swish & Pop Blush in First Love or a blush and highlighter in one, Laura Mercier's Bonne Mine Stick in Coral Glow.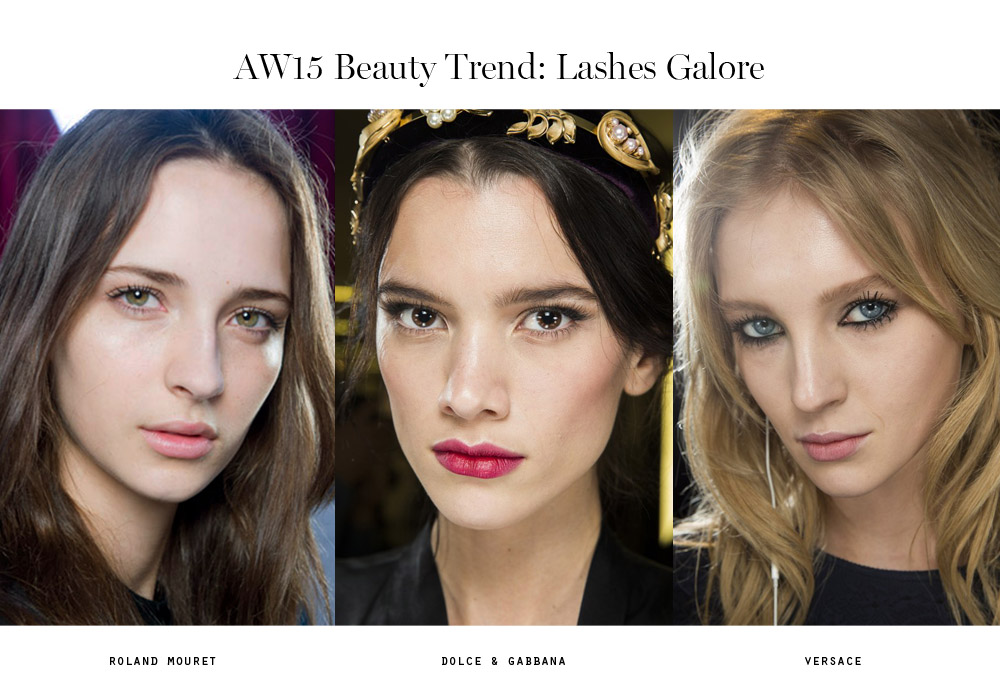 Lashes galore. Aren't loads of lashes always on trend? For Fall, we are seeing an explosion of lashes. Start with a great quality curler. Right now, I can't live without Kevyn Aucoin's eyelash curler that guarantees fuller lashes. Then, apply several coats of Lancome's Hynose Custom Volume. Precisely separate those clumps with Tweezerman's Eyelash Comb.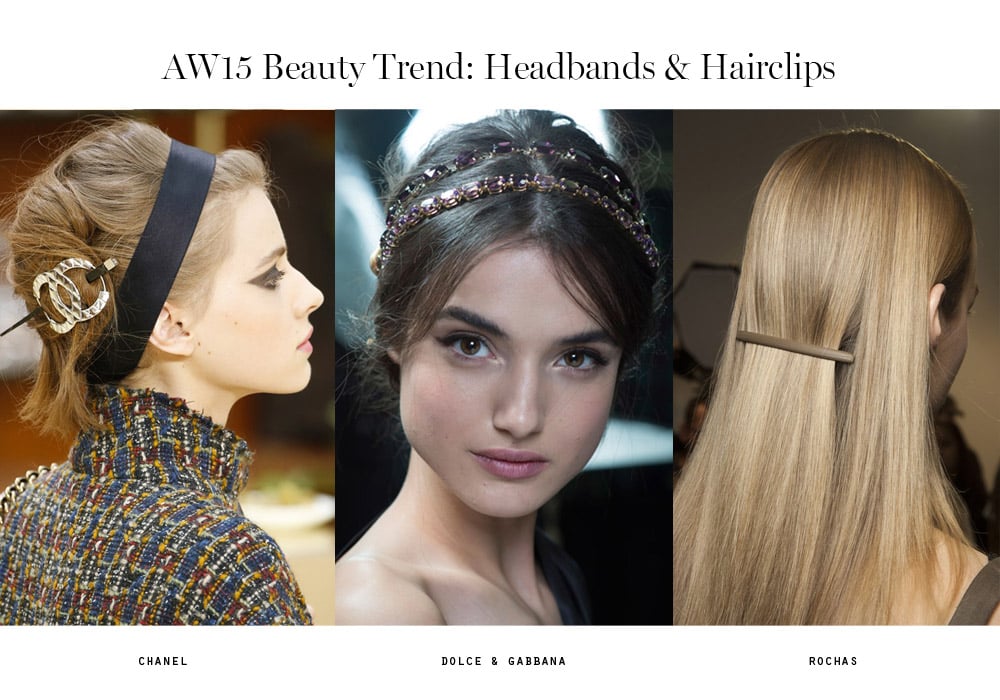 Dress your hair. This trend makes me very happy. I have quite fine hair and I find hair accessories (not hair products) to keep the attention away from the fact that I have not been blessed with a bed of locks. This Fall, I am seeing jeweled hairbands, hairclips, claws and various headpieces. J.Crew is a no-fail stop for hair accessories that are classic and sturdy. I just picked up several Thin Metallic Barrettes in silver and rose gold to dress up my hair in a subtle way. Headbands act as jewelry for your entire look. Headbands decorated with sparkly jewels, pearls or studs pretty much go with most simple outfits. I'm loving the look of this Petit Vines Headband from Nina.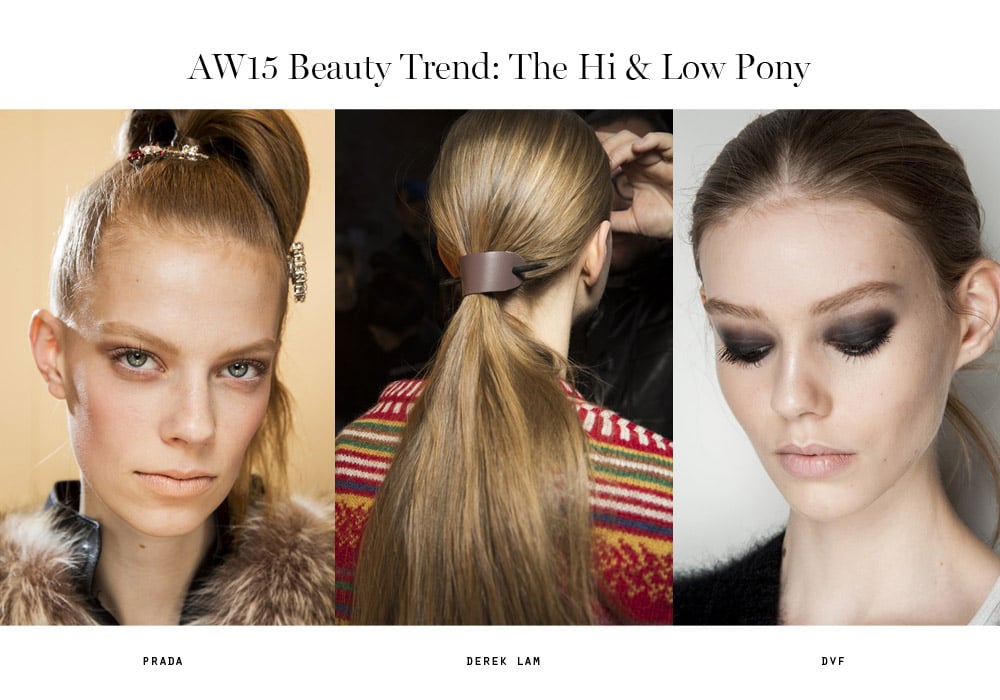 Pony up. It's time to tie up those careless summer locks. Pony tails (high and low) brings a clean, sleek and classy look for Fall. Instead of your everyday elastics used for workouts, try hair elastics with bows, faux fur, lace or decorative acrylic. I'm going for Metallic Ring Hair Elastic from H&M for my high pony.
SHOP THE LOOKS:
With Love From London,
Sandy
Images via Glamour.co.uk and Vogue.co.uk