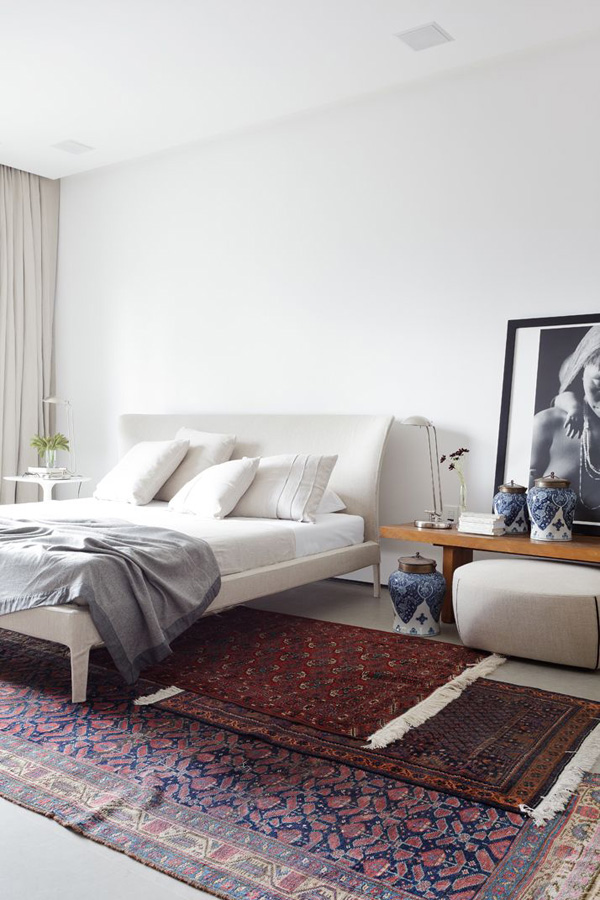 I admit, I've been neglecting my abode. A bit uninspired lately. But this quick trick of layering rugs just might be what I need to get my head back in the game. It's quick, easy, supposed to look somewhat thrown together, and is instantly chic. Some inspiration and tips for 4 ways to accomplish this look:
THE COWHIDE TOPPER
The irregular shape of a cowhide means you can pretty much throw it anywhere, at any angle.
STYLING TIPS:
One of the layers should be fairly neutral. So, if there's a lot going of pattern on the cowhide, go for a rug that is solid like a natural jute, or has a consistent colorway throughout.
Alternatively, if you are going for pattern on both, be sure the colors flow together (such as in Christine Dovey's living room below).
Placement is versatile. You can both center it straight on top of a bottom rug (such as immediately below), or play with angling it on a corner or in the middle.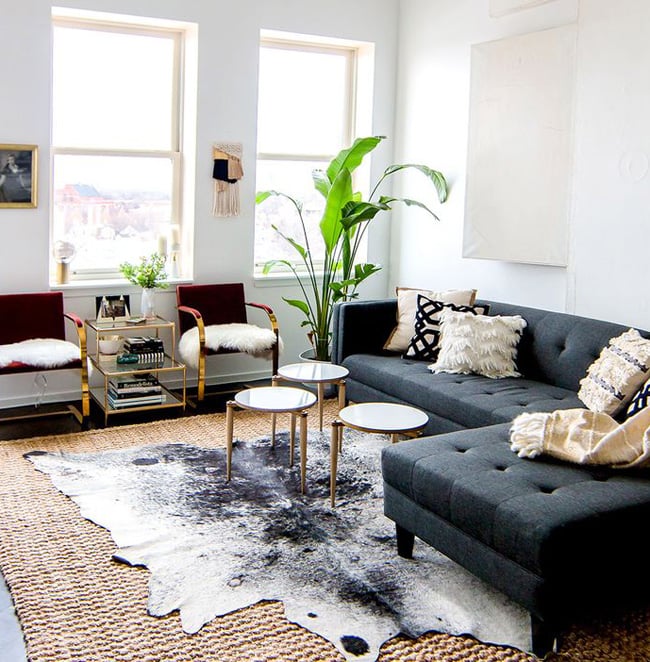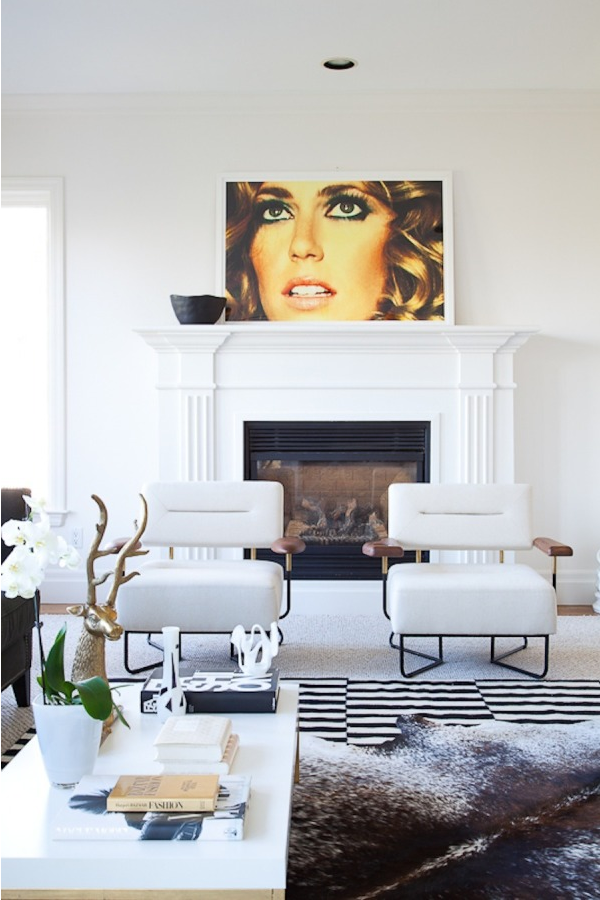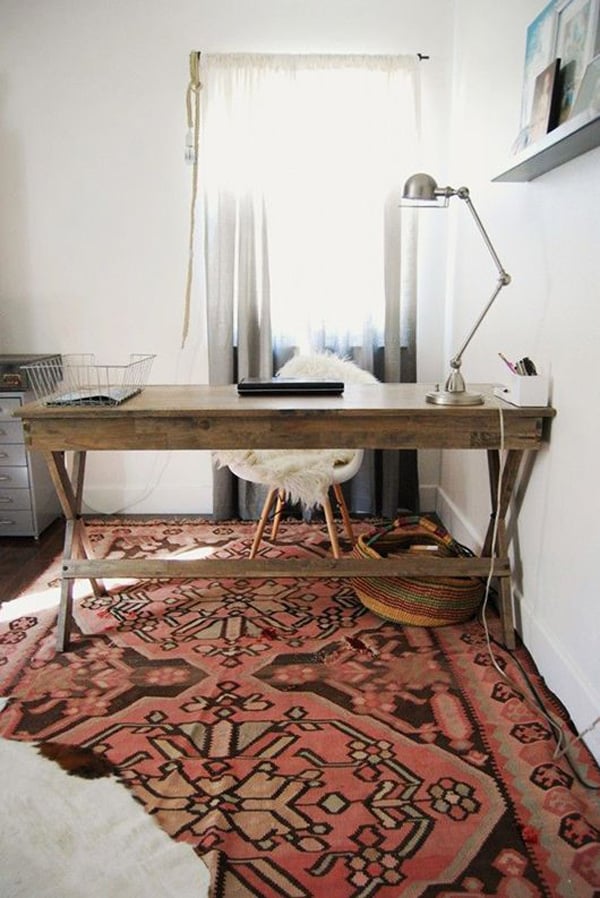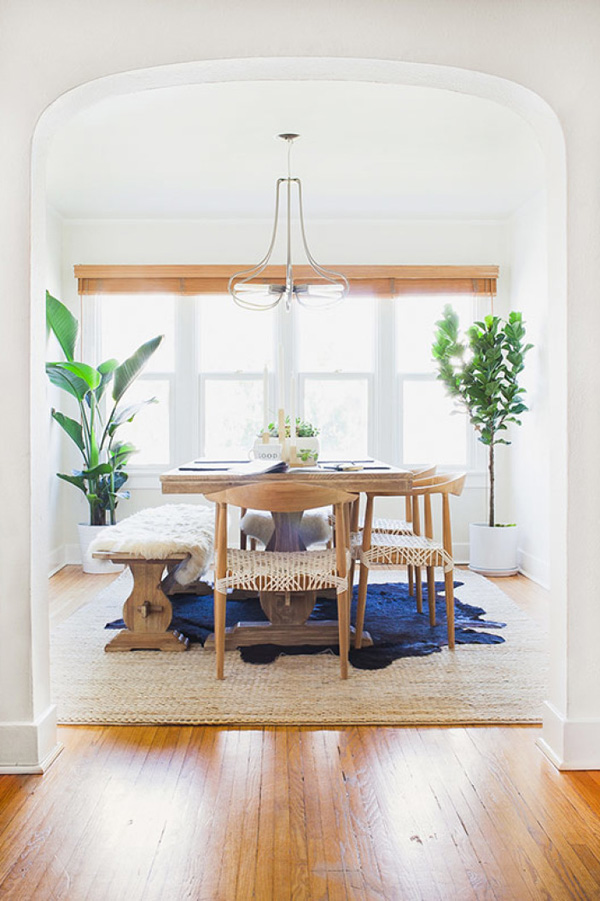 GET THE LOOK:
TURKISH OVER JUTE
Pretty obsessed with this look. A natural jute or sisal rug can ground a bright, busy pattern of a Turkish rug. Or try it with a striped rug as in The White Buffalo Styling Co.'s living room below.
STYLING TIPS:
As you can see in the examples below, proportions don't really matter except that the top rug should be smaller. How small is up to you.
Placement looks best when straight on, not angled.
But, as in the example immediately below, you can turn it 90 degrees too — they don't need to sit in the same orientation.
Don't leave that Turkish rug hanging out on its own; they look best with some type of furnishing on top of it, even if it's just a corner.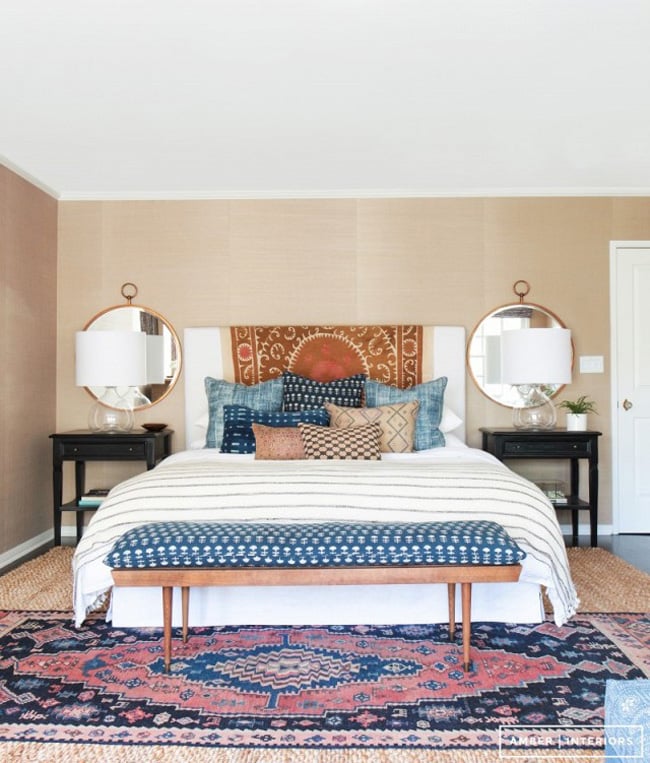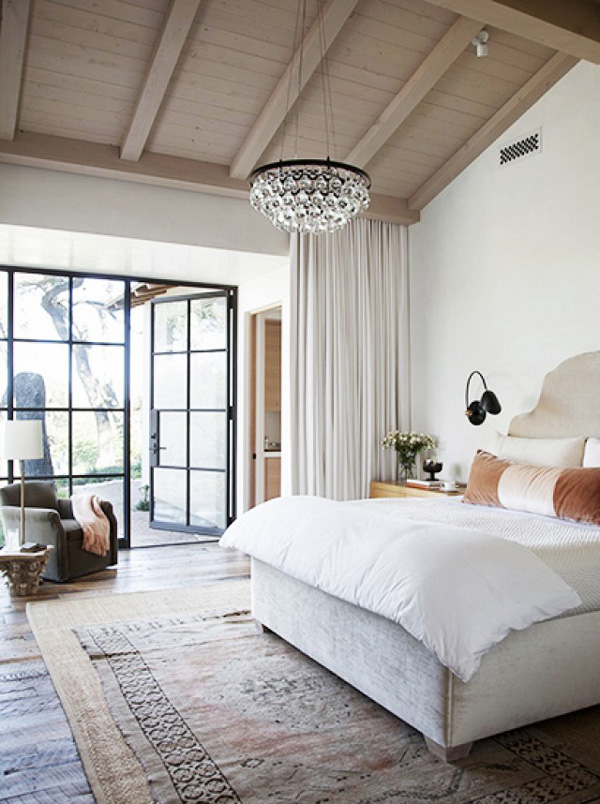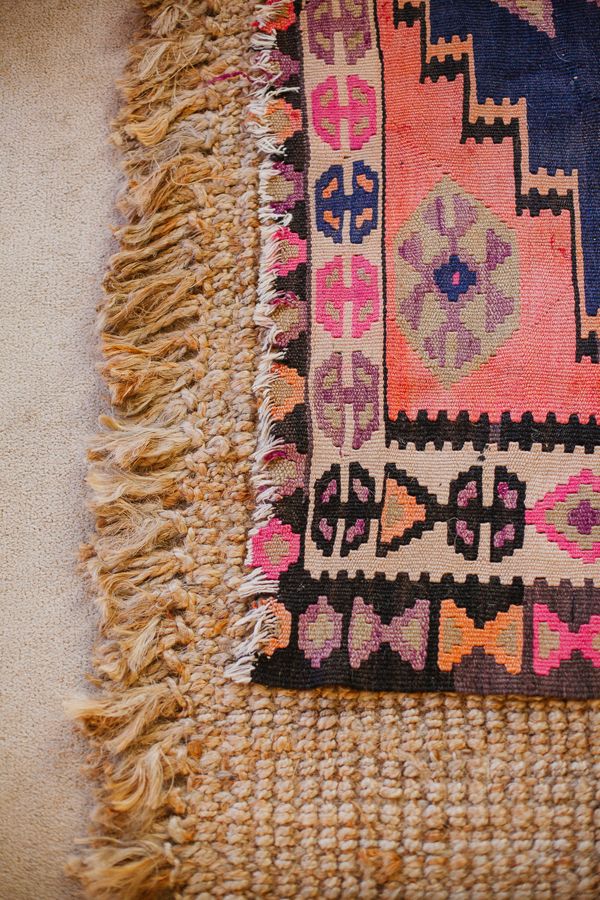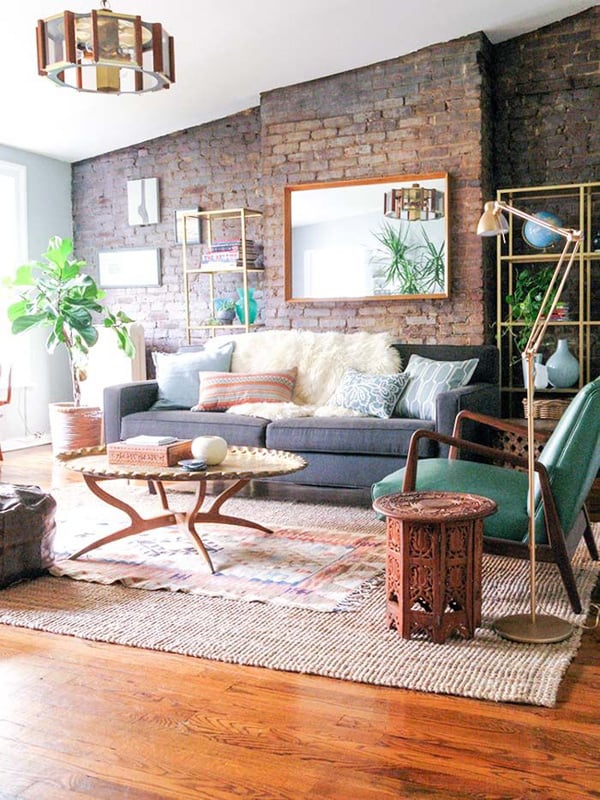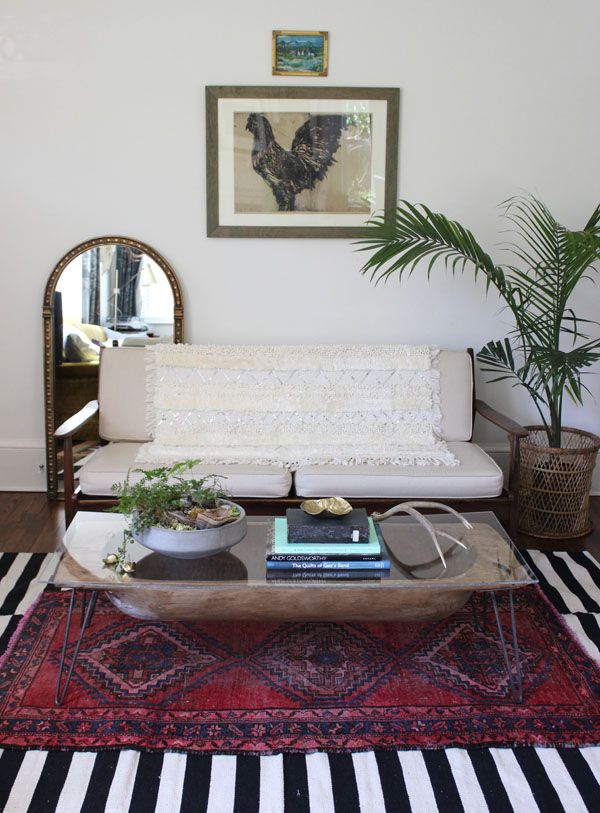 I also liked the idea of a Turkish rug over a striped rug, which in this case works because the couch, table and walls are all neutral.
GET THE LOOK:
THE SHAGGY TOPPER
With the vintage beni ourain rug I bought from Maryam Montague in Marrakech a few years back, this is an update that I can accomplish quickly and easily.
STYLING TIPS:
Save money by purchasing a smaller rug. Beni ourain rugs and Boucherouite rugs can be pricey, so layering one in a smaller size over a larger and more inexpensive jute or sisal rug is a great way to save.
If you'd like some color, try a solid shag rug over a patterned Turkish rug, like the example below.
Play with orientation and angle: these examples all show the top and bottom rugs perfectly centered, but you could definitely get away with angling the top layer — just be sure the furnishing on top of it is at a right angle so it doesn't appear too chaotic.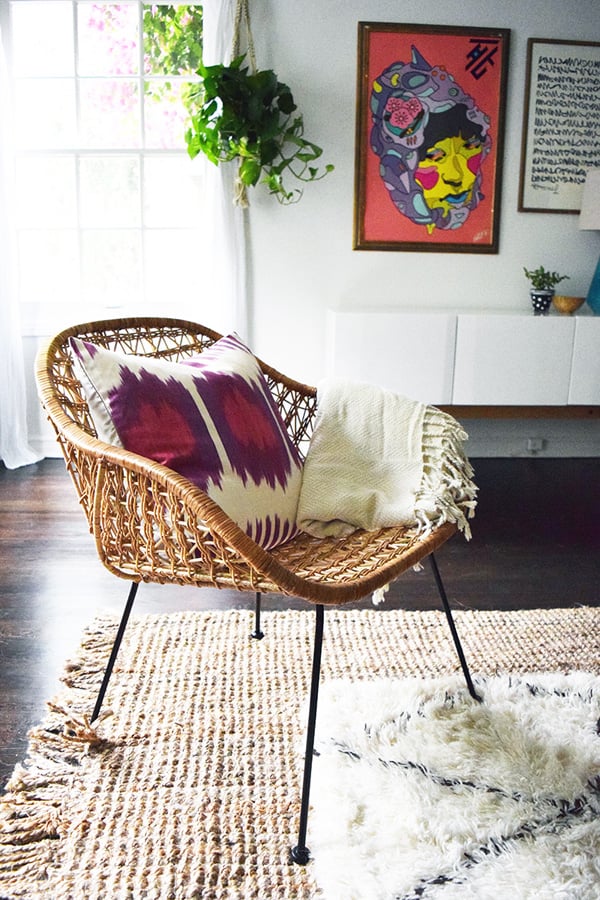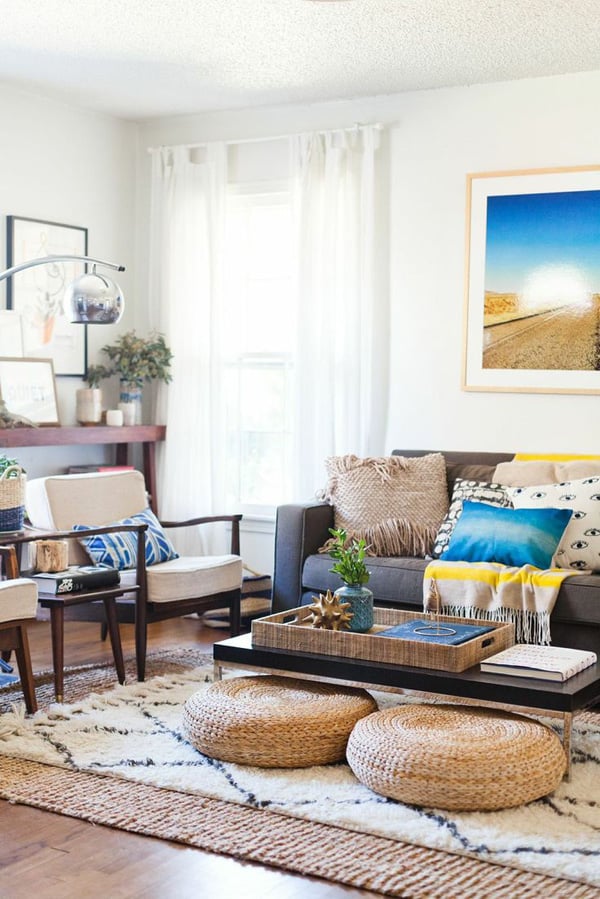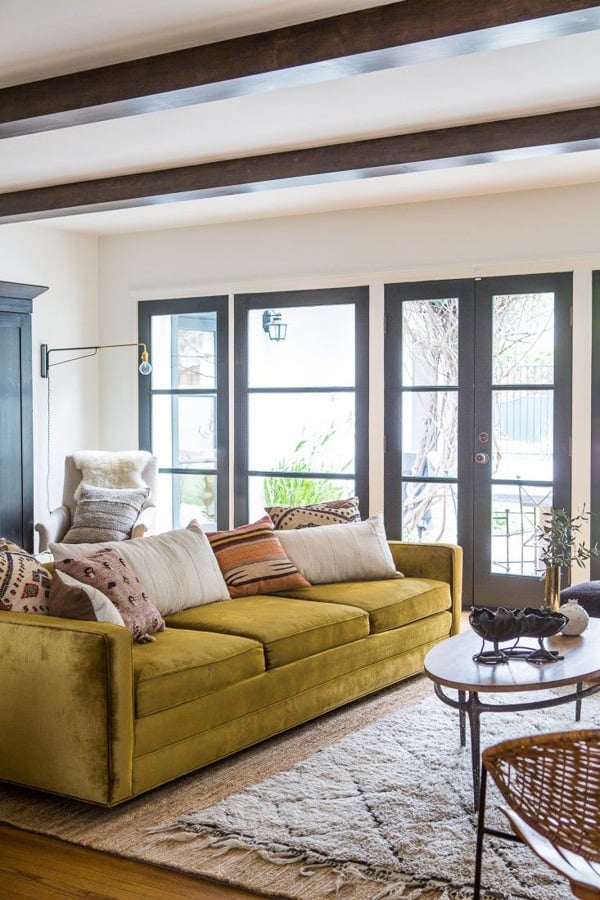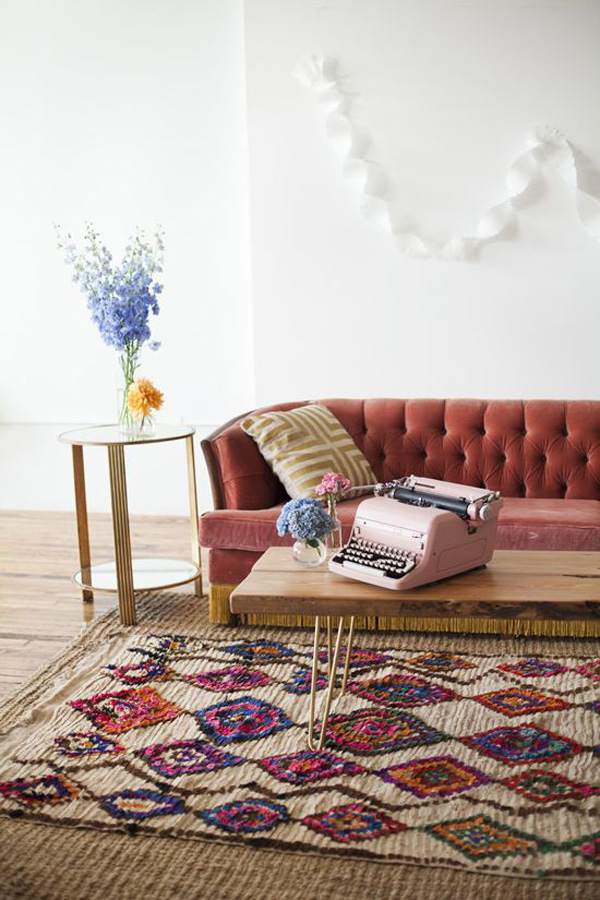 GET THE LOOK:
MULTI-LAYERING TURKISH & KILIM RUGS
This is such a rich look if you have a lot of smaller rugs but need to cover a large area.
STYLING TIPS:
Be sure the rugs are in the same general colorway. The multiple patterns will make it quite busy, so make it easier on the eye with a unifying scheme.
On that same note, layer the rugs at right angles with each other. This will also help to even out the field.
Lastly, if you notice in all of the examples below, keep the furniture neutral (black, white, wood, etc.). This will keep the focus on the rugs, rather than compete with them.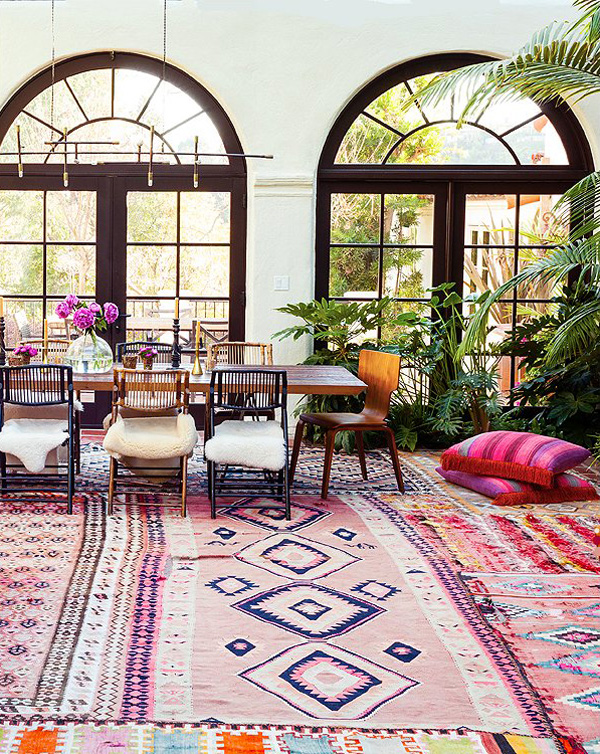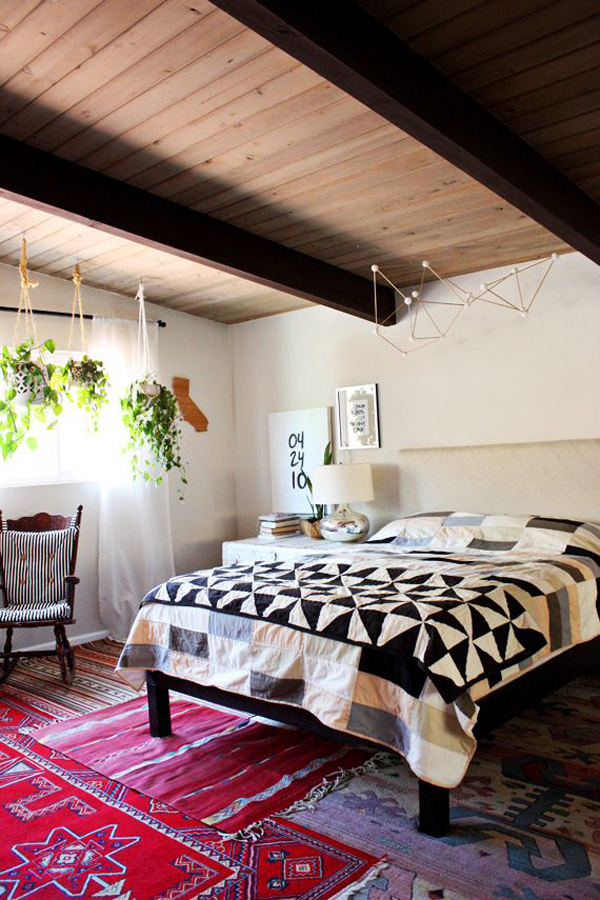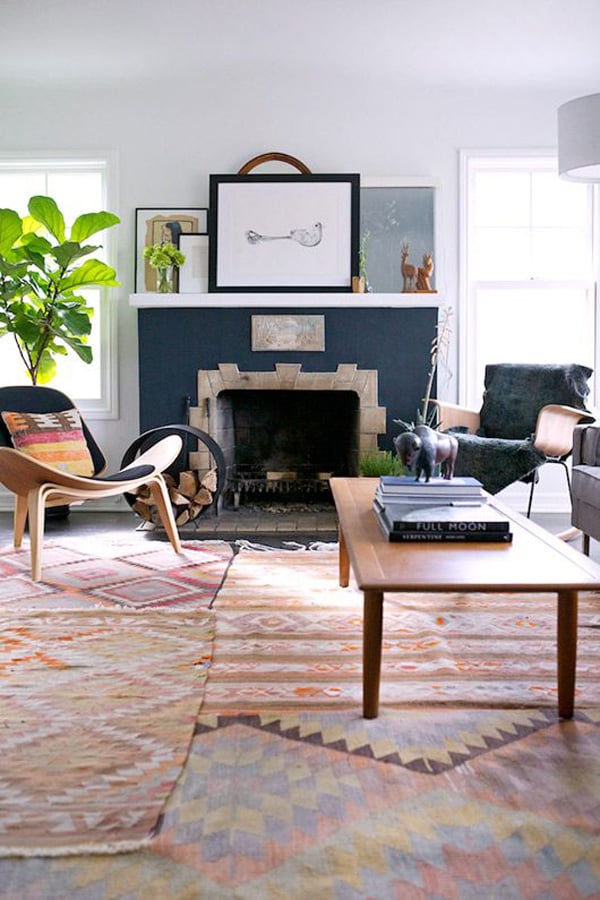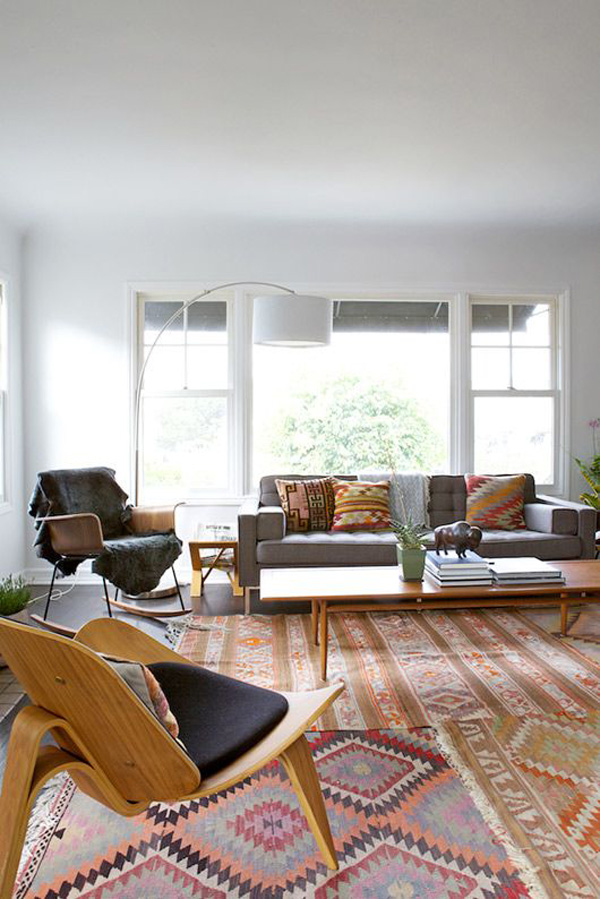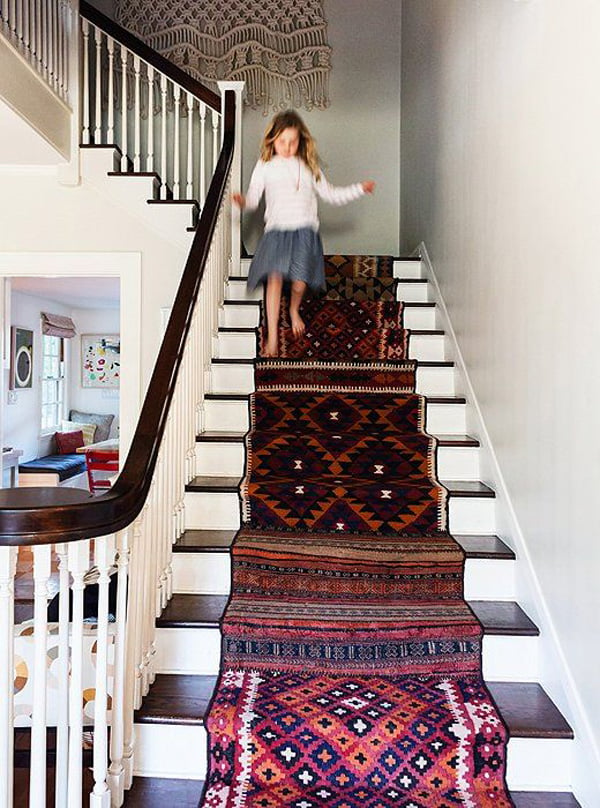 Don't you love the idea of multi-layering rugs as a stair runner? (Just be sure to have them secured in place!)
GET THE LOOK: