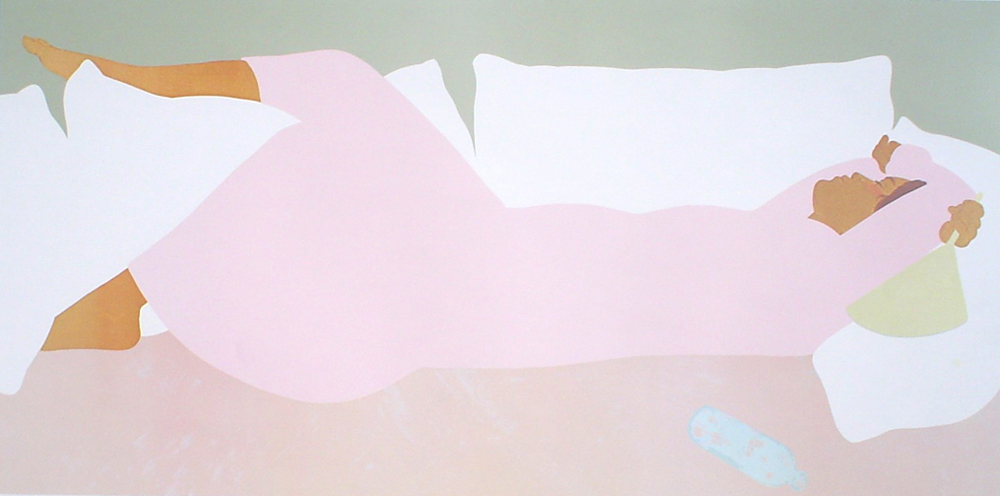 Every year I make the trip back home to Hawaii with my daughter to visit my grandfather. This year, we had the chance to explore the revitalized Chinatown area in downtown Honolulu with its new shops, restaurants, galleries, and one of its longstanding tenants since 1983: the Pegge Hopper Gallery.
Pegge Hopper is one of Hawaii's favorite artists, most known for painting Hawaiian wahine (women) within large flat-color compositions. Originally from California and a graduate of the Art Center College of Design in Pasadena, Hopper first took a job in New York designing department store murals, then moved to Europe in the early 60's where she created illustrations for La Rinascente, Italy's largest department store. After a vacation with her husband to Hawaii, the couple made the islands their permanent home, and it was a trip to the State Archives with its photographs of native Hawaiian women that sparked her passion for painting once more.
Hopper's background as a graphic artist is evident in her masterful use of color in large flat areas to create slightly abstracted compositions, reserving thoughtful detail for each woman's face, hands and feet. Interestingly, Hopper never worked with live models. Instead, she says she "developed this archetypal person. She's nobody in particular, except my vision of how I see the beautiful Hawaiian people."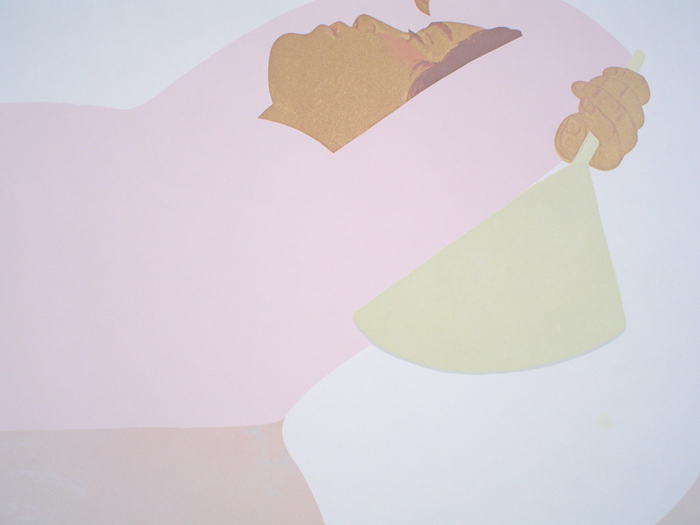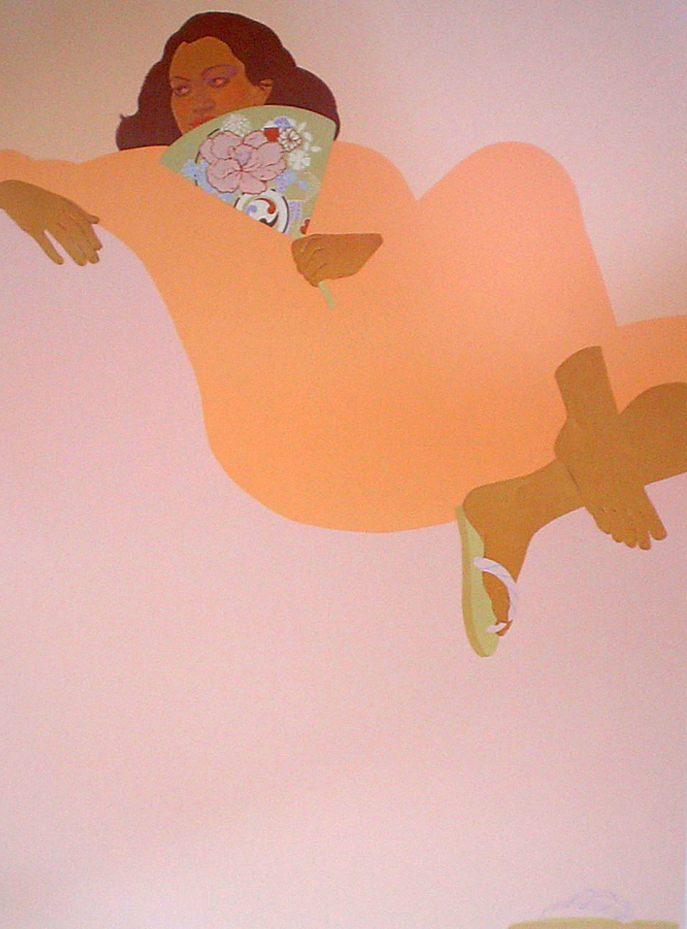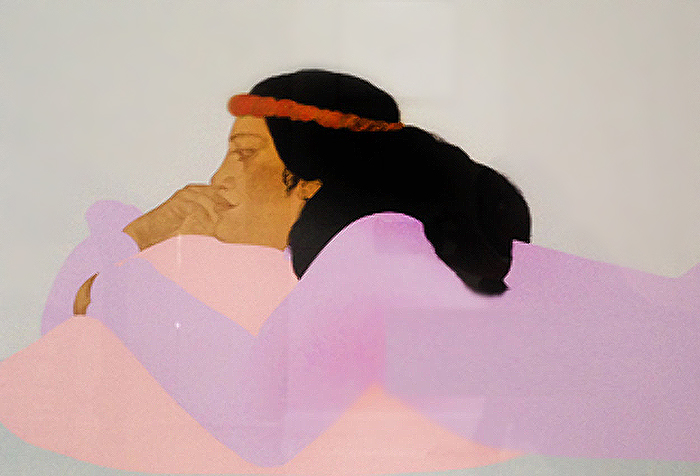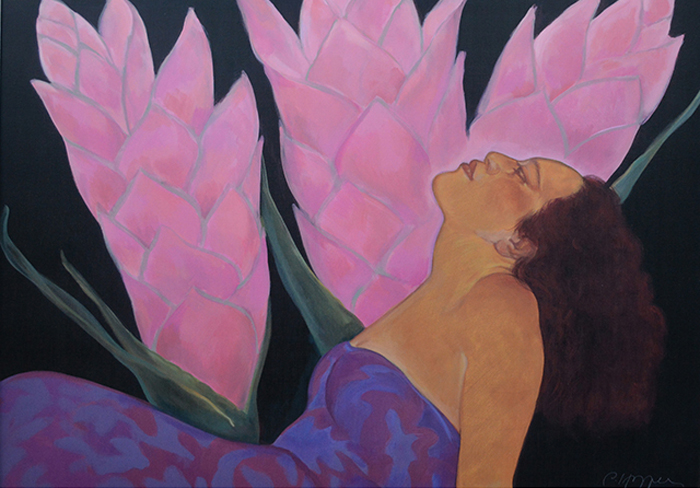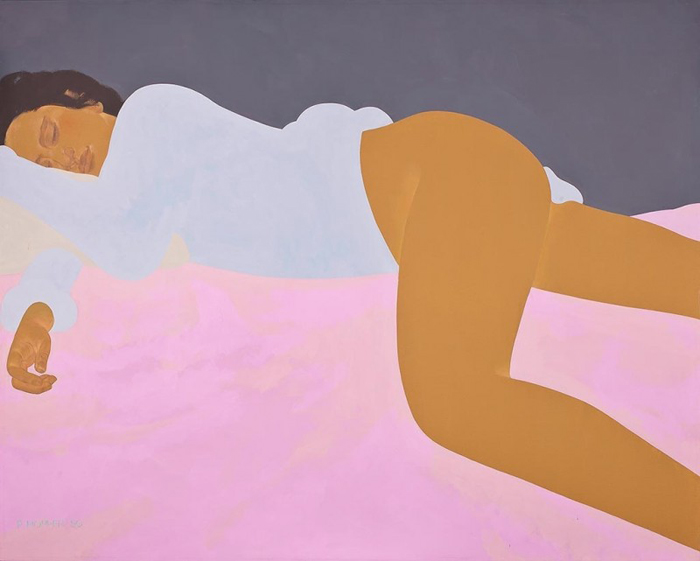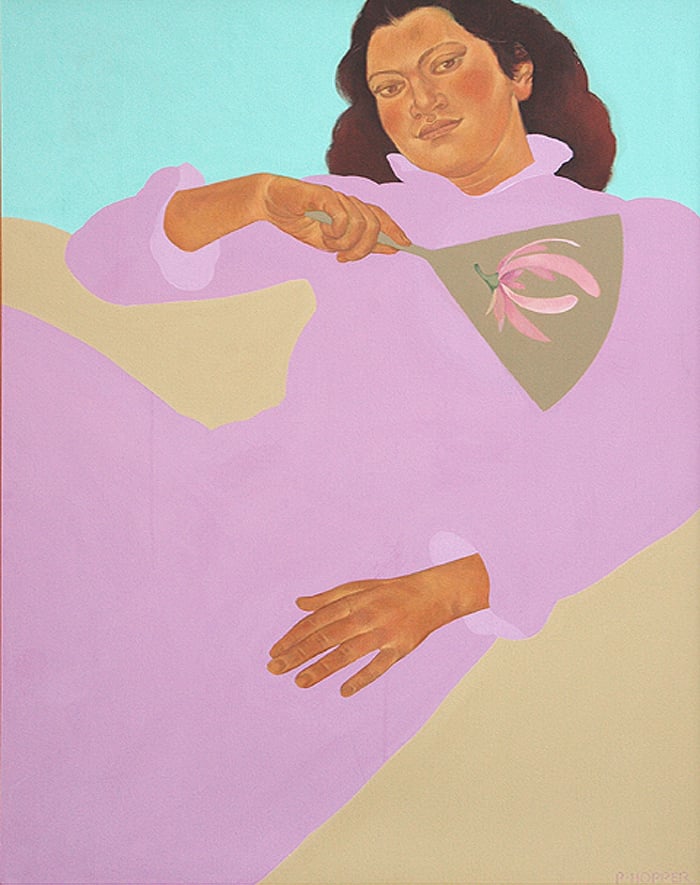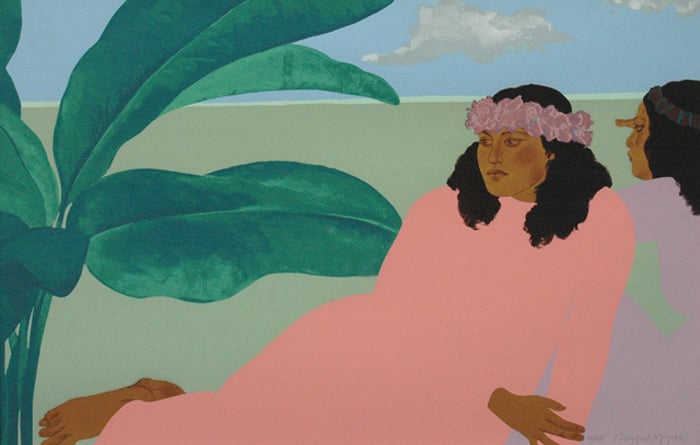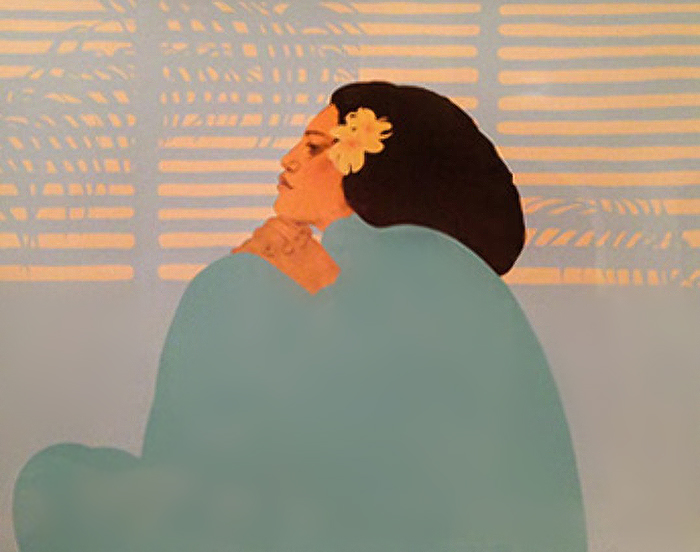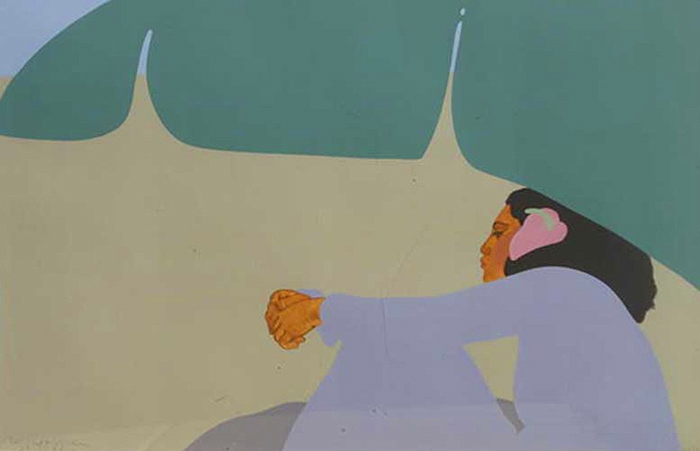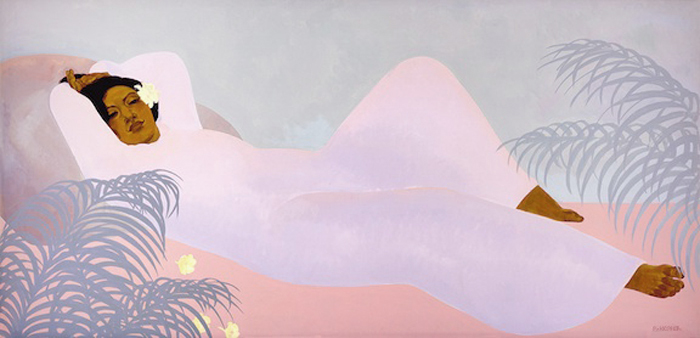 Her first commission was to do 20 paintings for Kona Village on the Big Island. Today, you may have seen her work in other hotels, restaurants, airports, books and calendars. And although this style has become quintessentially Hopper, she has also been exploring other techniques and subject matter in her continuous development as an artist: loosely painted pool scenes; landscapes and fauna; motorcycle-riding wahine; black/white charcoal portraits with colorful floral headbands (haku lei). But it is Pegge Hopper's Hawaiian women that have become as iconic to the islands as aloha shirts and slack key guitar — a true gift.
Mahalo, Pegge Hopper!
For for more information on the Pegge Hopper Gallery, please visit peggehopper.com
**Side note: they were so sweet and gave my daughter a Pegge Hopper calendar to take home — she's been practicing!