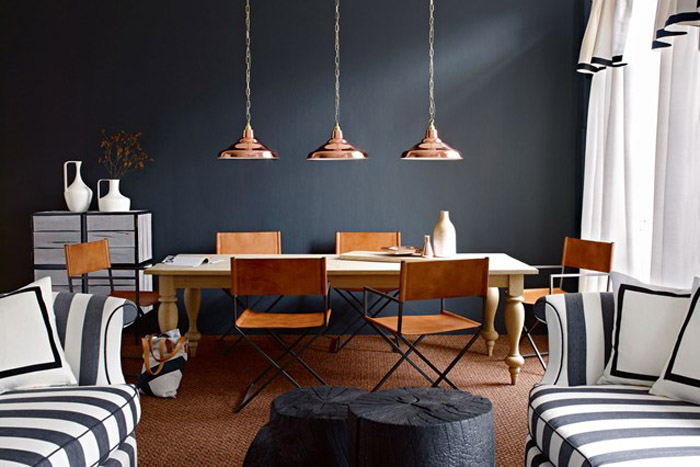 Copper tones are in.
And we know this not only from the multitude of decor images popping up with copper accents in every shape, size, and type, but also because big name retailers are producing a range of products in this very hot hue. My favorite applications are those that mix copper in with the drama of black and white (or dark gray or brown) — it just pops.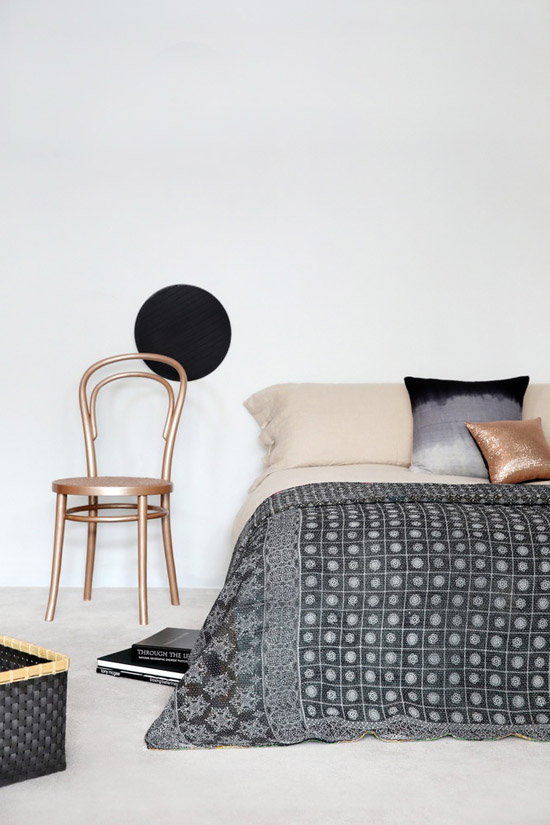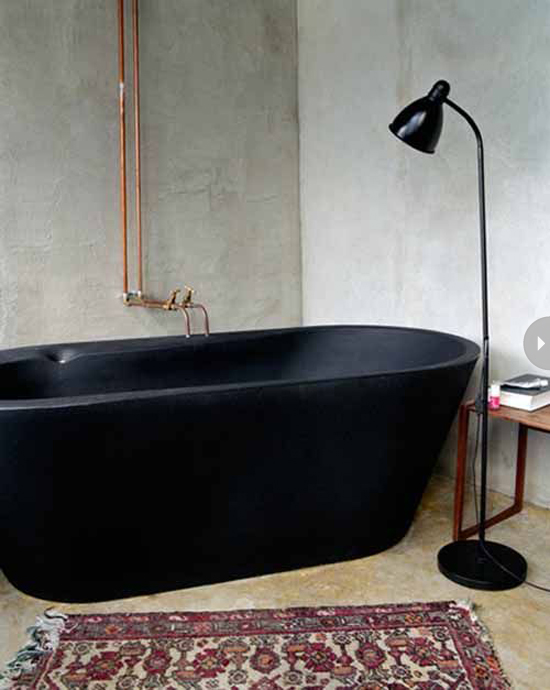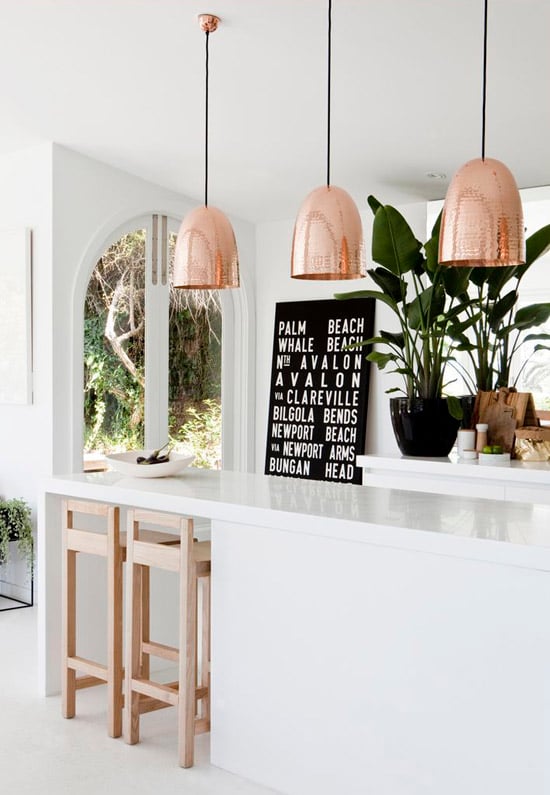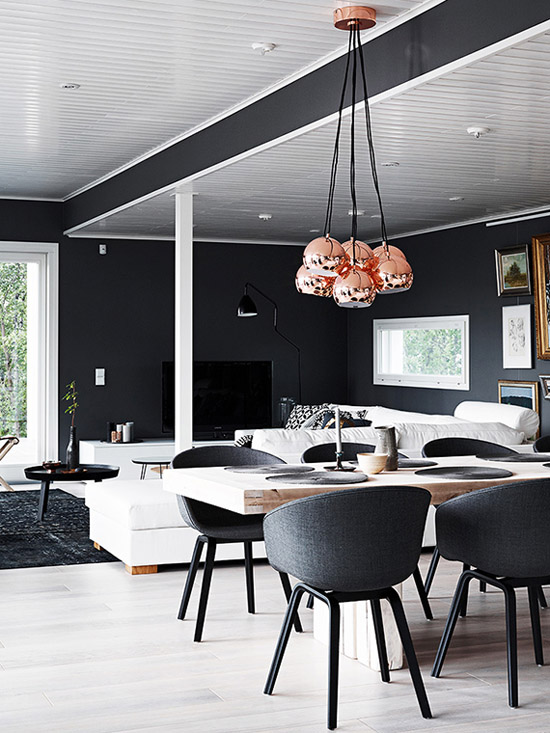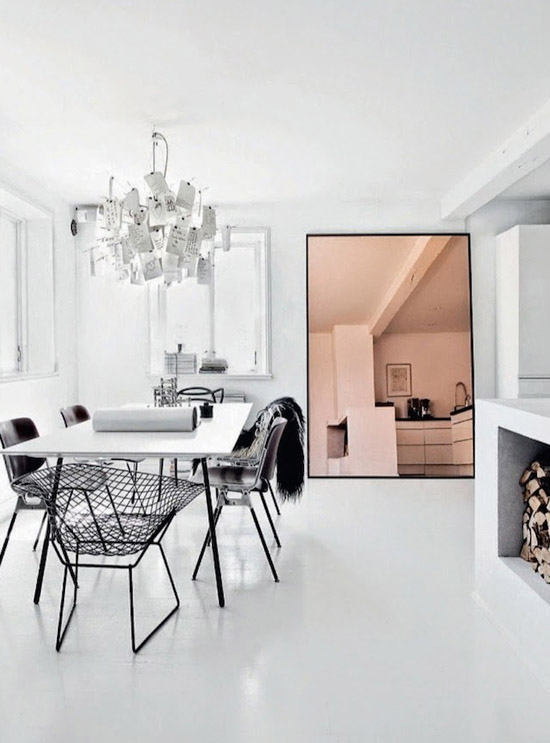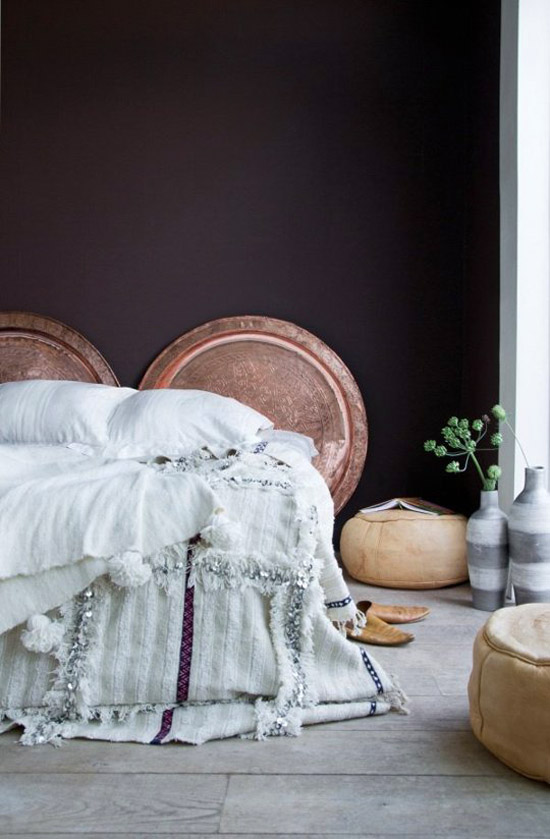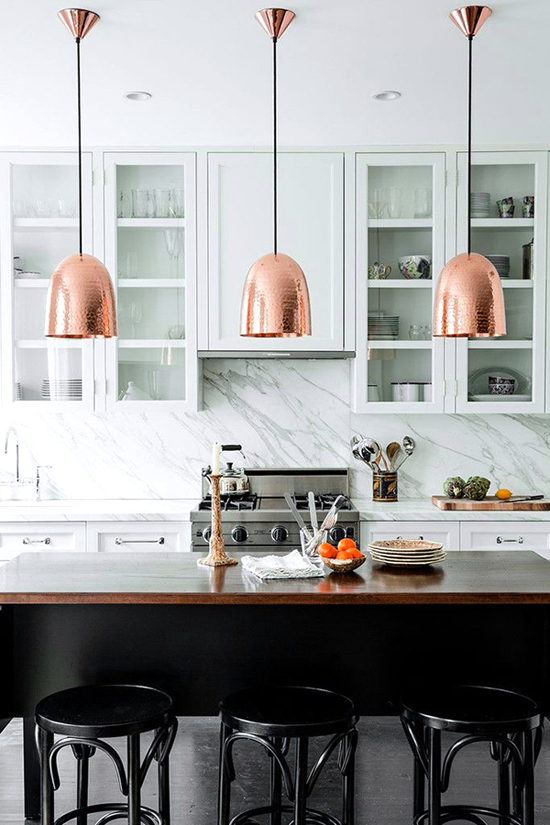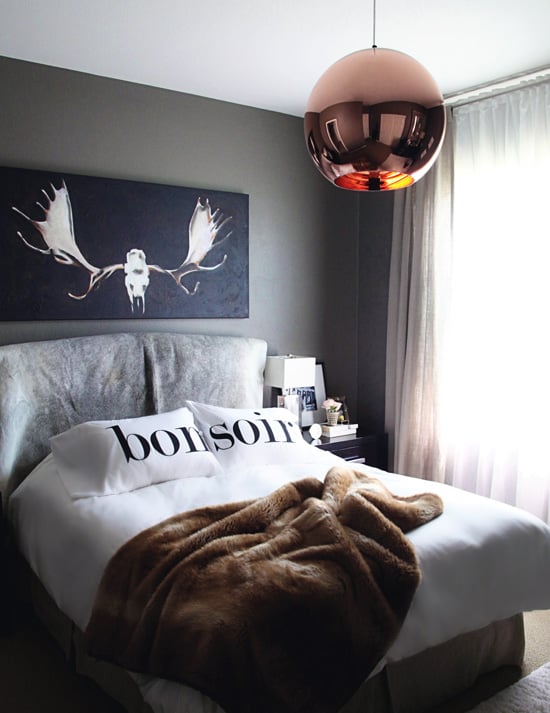 And of course, I had to include a photo of my bedroom (above) with the iconic Tom Dixon copper pendant, which I still heart daily.
GET THE LOOK: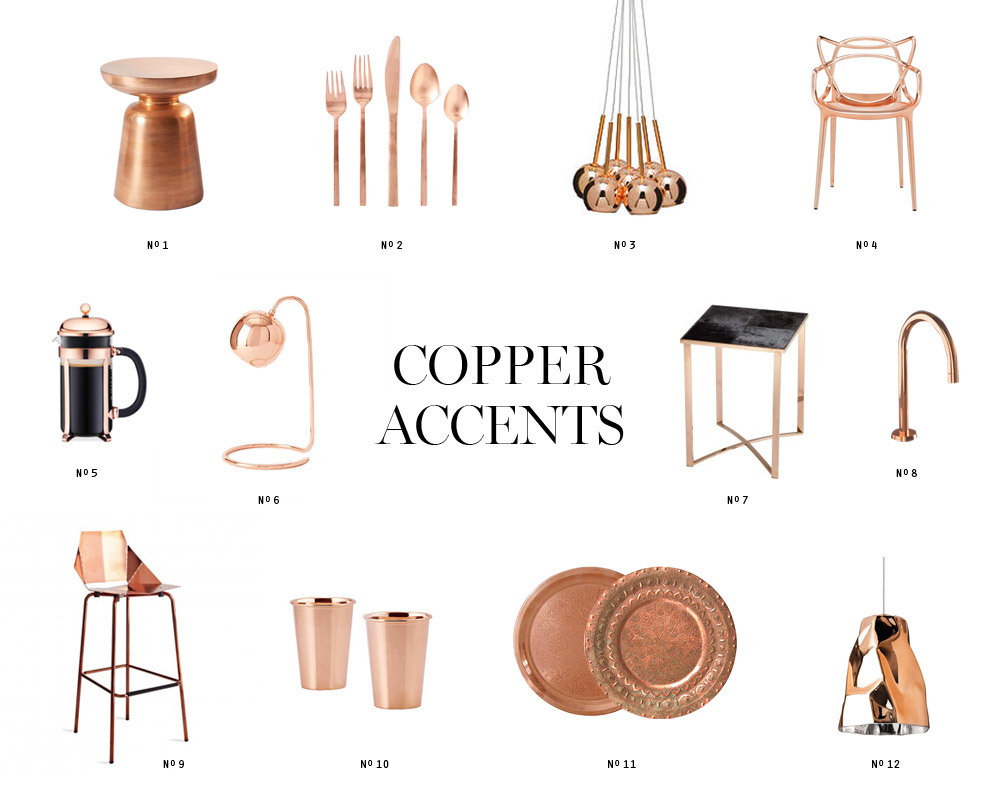 No. 1 / 2 / 3 / 4 / 5 / 6 / 7 / 8 / 9 / 10 / 11 (left), 11 (right) / 12
Will you be incorporating copper into your decor too?