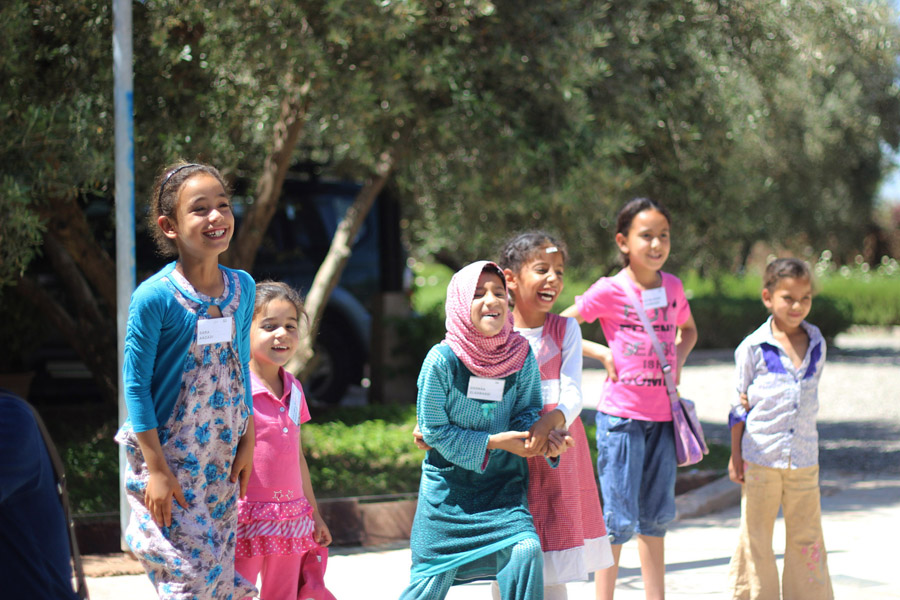 In honor of #GivingTuesday, I'm remembering a very special day in May when I had the opportunity of a lifetime to volunteer in Morocco for the non-profit Project Soar.
In actuality, the entire reason I ventured down to Marrakech from London for those quick 48 hours was precisely for Project Soar — I was compelled to find out more about what humanitarian/designer/Peacock Pavilions owner/all-around-inspiration Maryam Montague was doing.  As I discussed in Part II of this journey, Maryam and her husband built their boutique hotel and working farm around a single purpose: to help those in need. In addition to employing needy families from the neighboring village, the couple runs a Sunday program to empower local girls through art, sports and health education, assisting in curbing the still prevalent issue of child marriage in the area. And let me tell you, these lucky girls LOVE it — they get to try new activities, learn new skills, be exposed to people and experiences they did not know were possible or available to them.
But there are rules to get in every Sunday: they must sign-up beforehand with parental permission; they have to be at least five years of age; they have to be dressed, bathed and groomed properly (hygiene is one important standard that is taught and valued here). And to stay, they must listen, behave, respect the volunteers, try their best; no pity parties here. It may sound simple, but it sets a frame of mind that makes the girls WANT to be here, feel respected back, and therefore, empowered. That's the first step.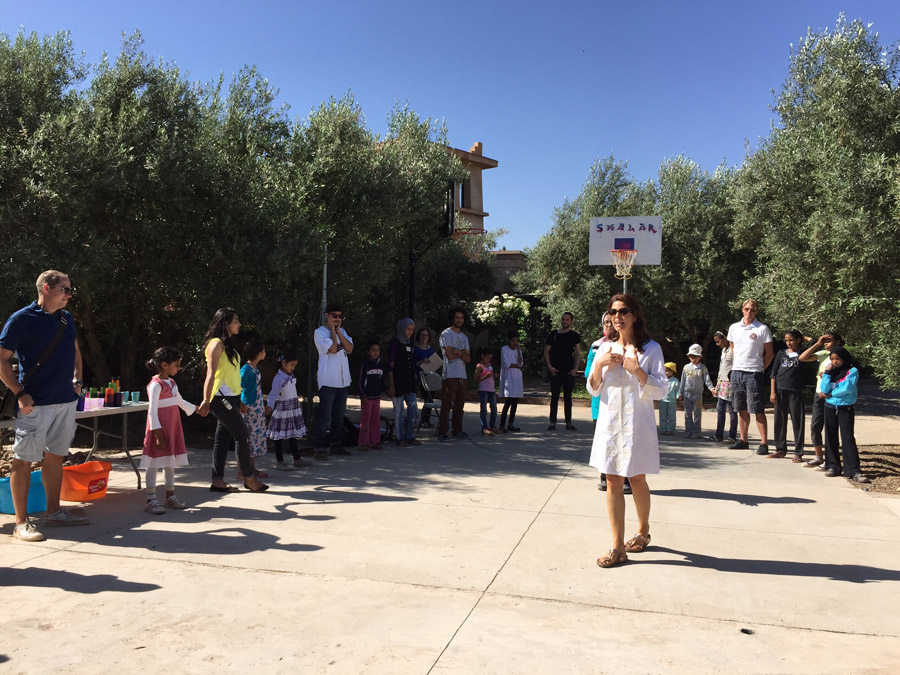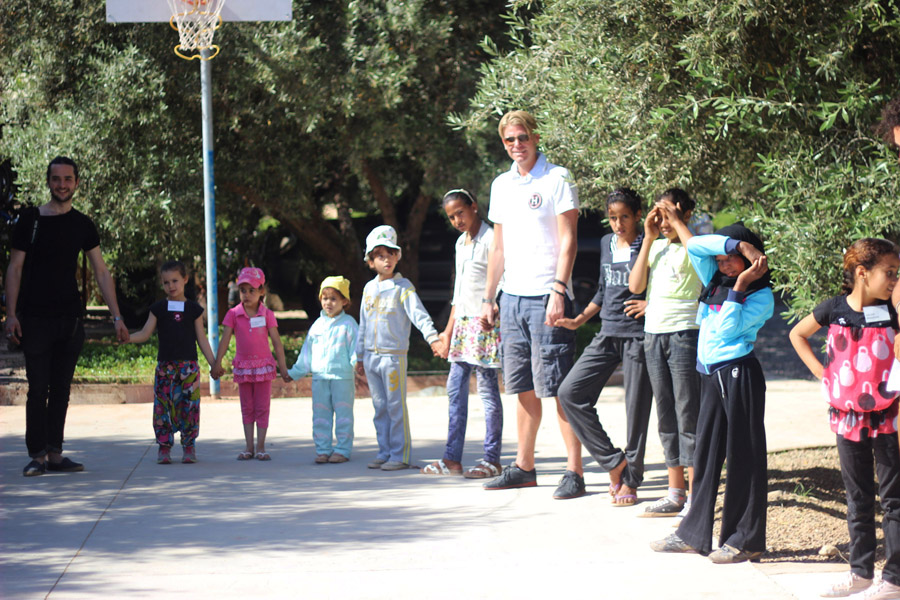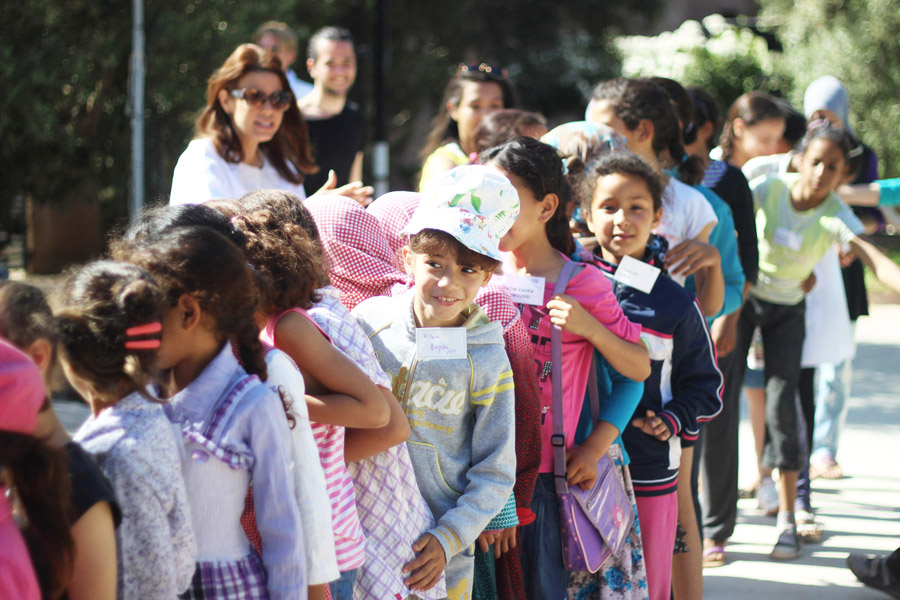 Our day begins with a group circle introduction, then the girls are split up into two groups by age for arts and sports. The arts activity for the day is all about visualization and setting goals: the girls are asked to create vision boards with pages from magazines to describe their dream careers. They also build their confidence and practice public speaking by presenting their boards to the group.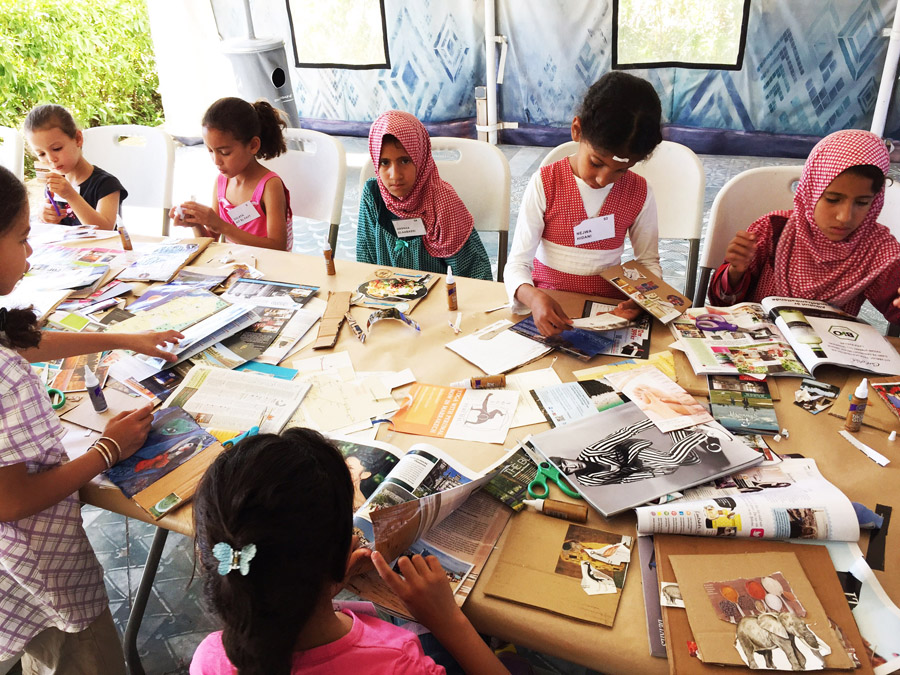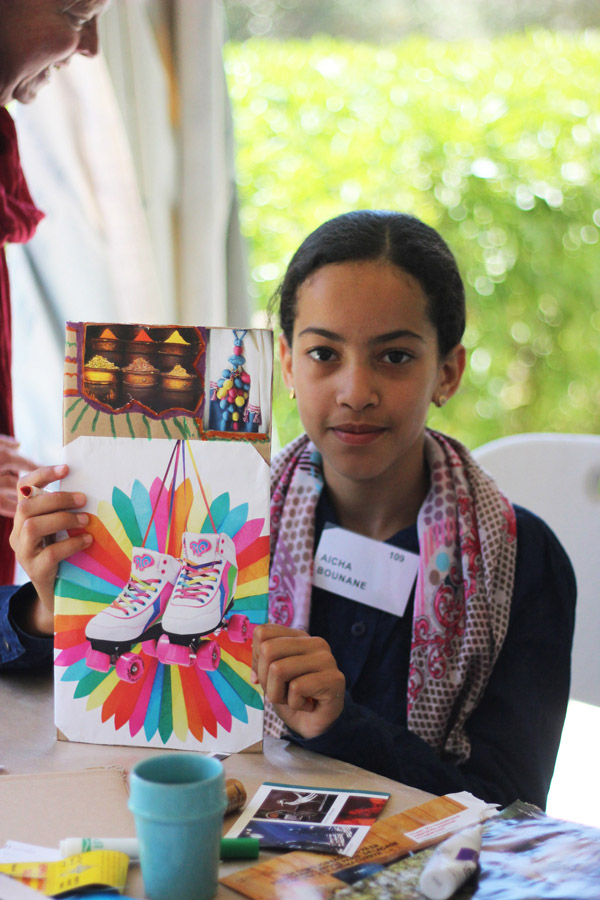 The sports activity for the day is skateboarding — a few members of the Association Extreme Sports Elkelaa have traveled by bus for four hours to come here today and work with the girls. (Maryam tells me the women in this culture typically do not engage in any fitness activities at all. As part of another of her programs, the moms get to try out yoga and lightweight exercise). Sports is a key component of Project Soar, not only for the longterm health benefits but for the sake of instilling confidence and resilience.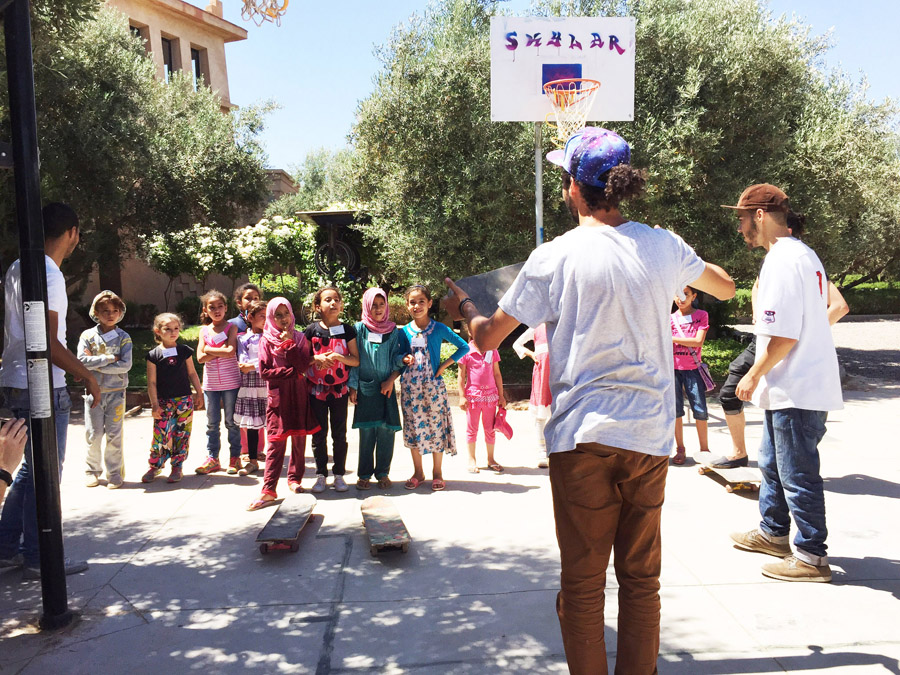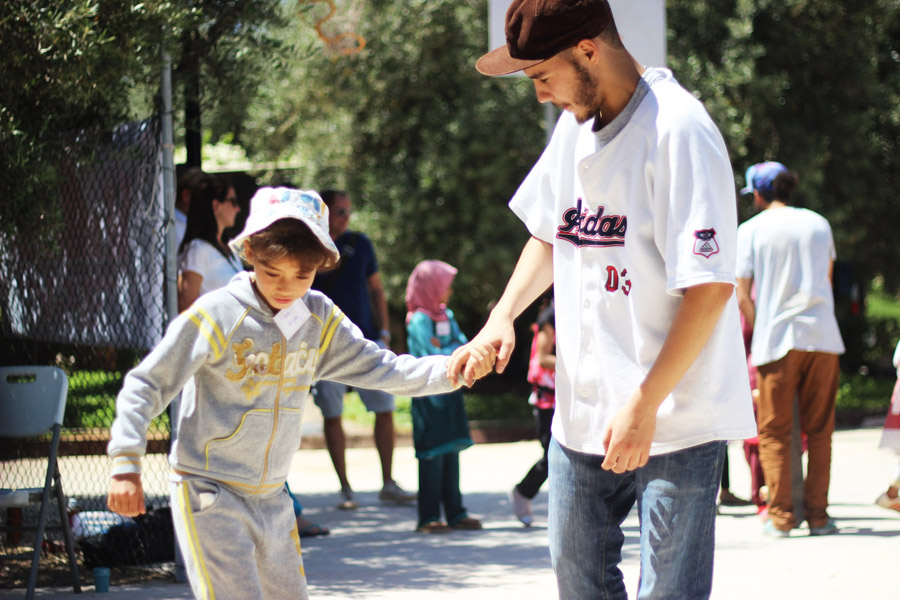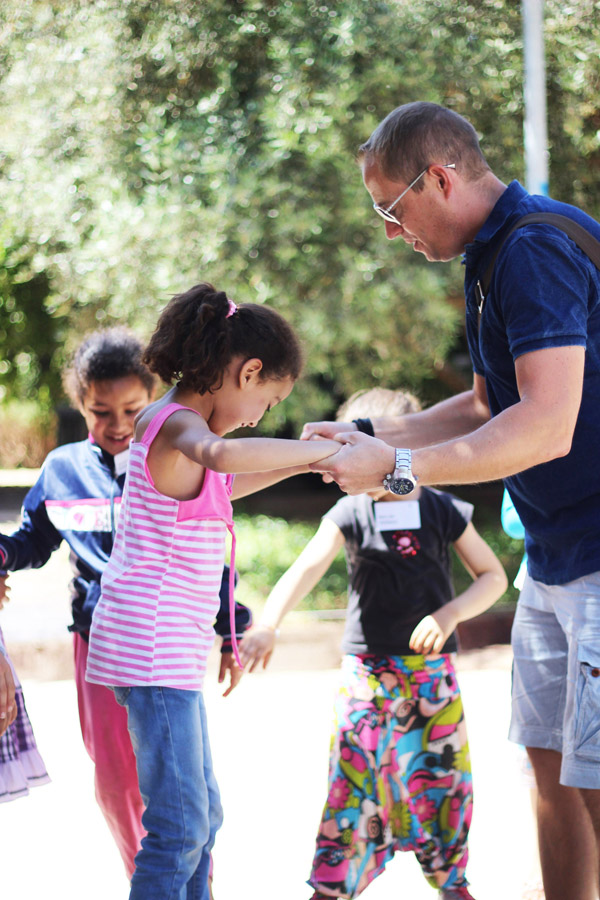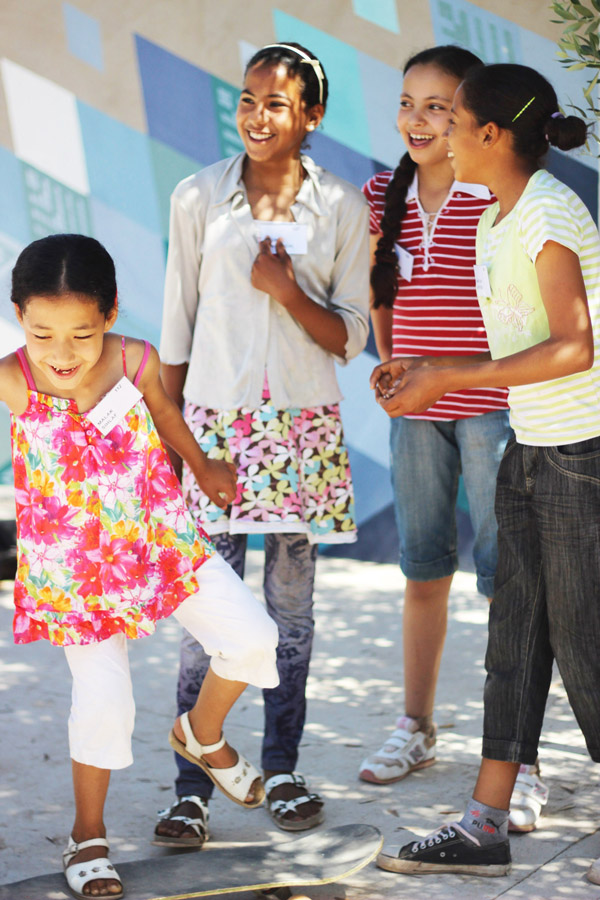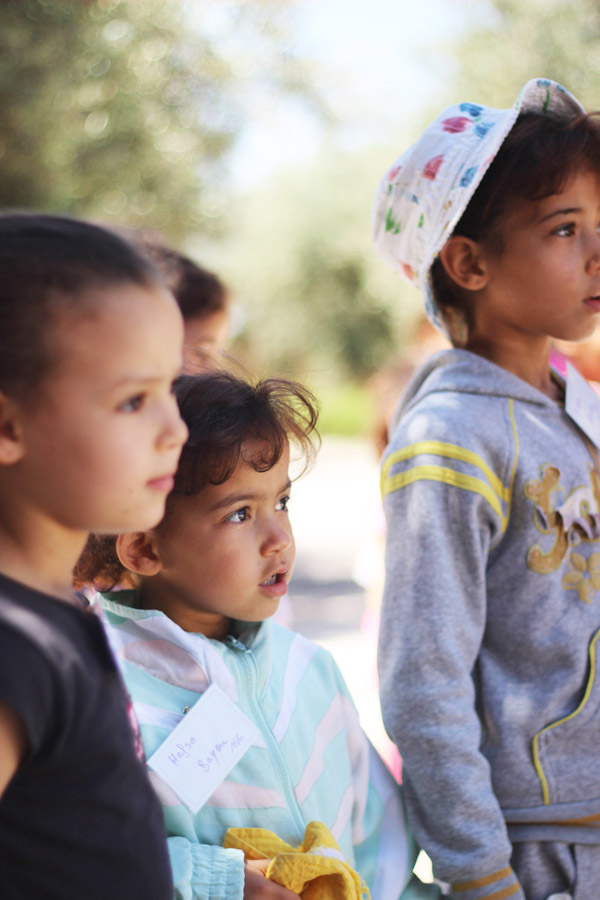 The day's participants are brought back together for a brief health education class taught by a local doctor ("Dr. Marie"), who also takes the opportunity to perform quick check-ups on those they've identified are in particular need.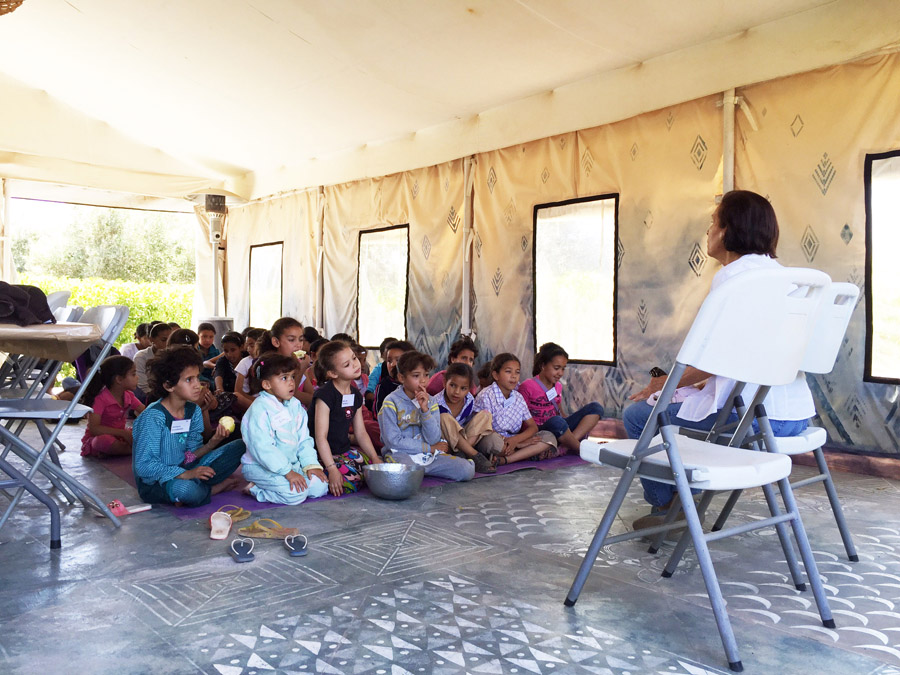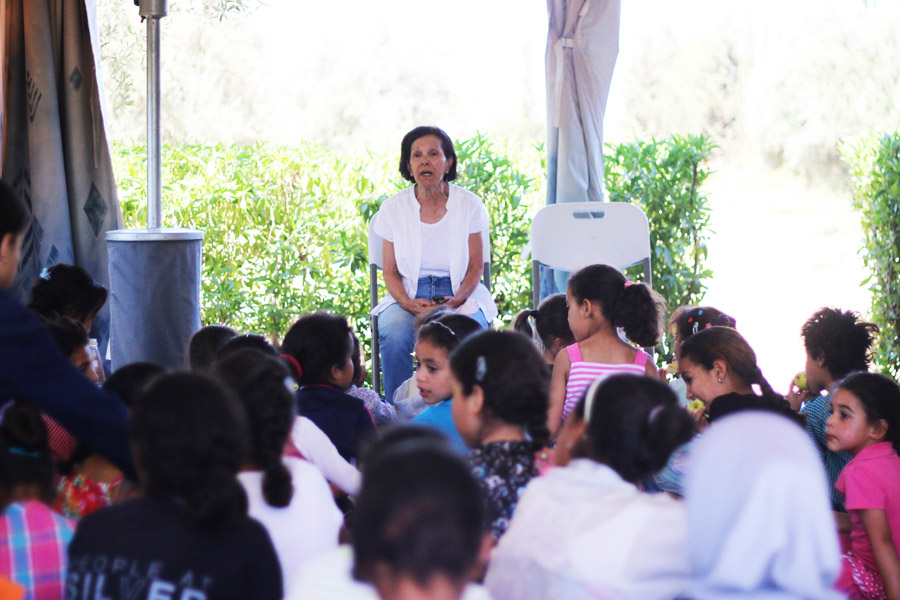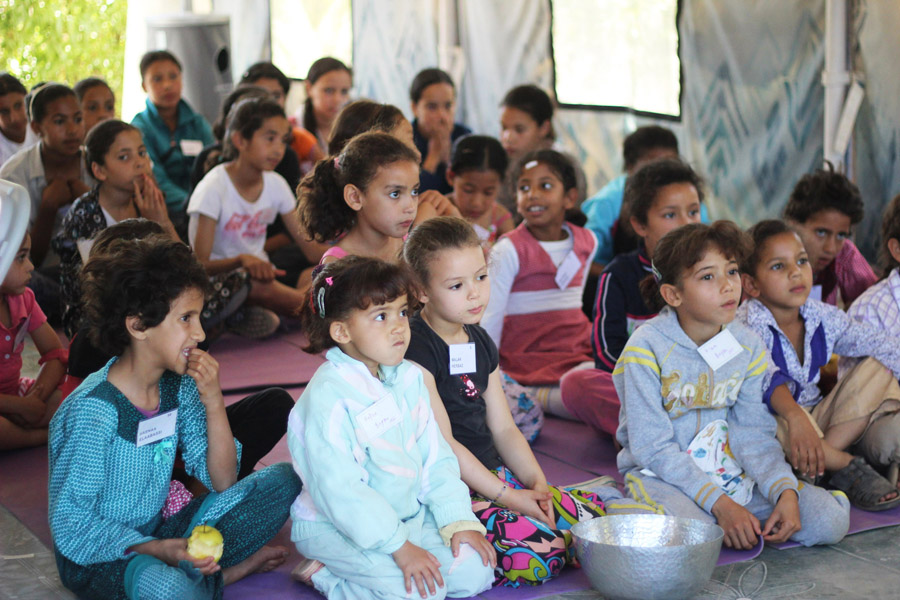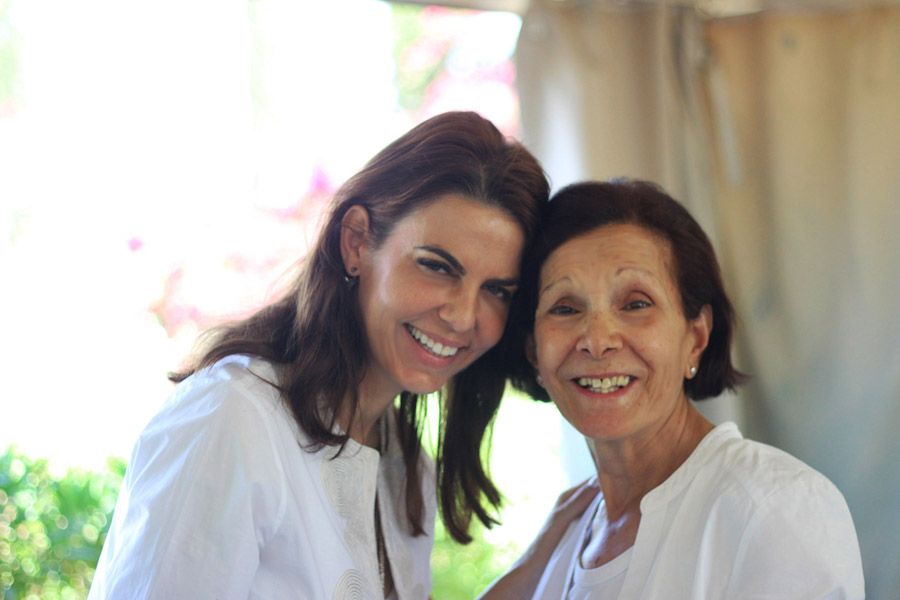 At the close of the day's events, I venture into the village with Maryam's husband (and Peacock Pavilions architect) Chris Redecke to see the new Project Soar space which will serve as a community center and school. The dedicated students come here to learn English twice a week; their mothers will get yoga classes and much-needed healthcare assistance.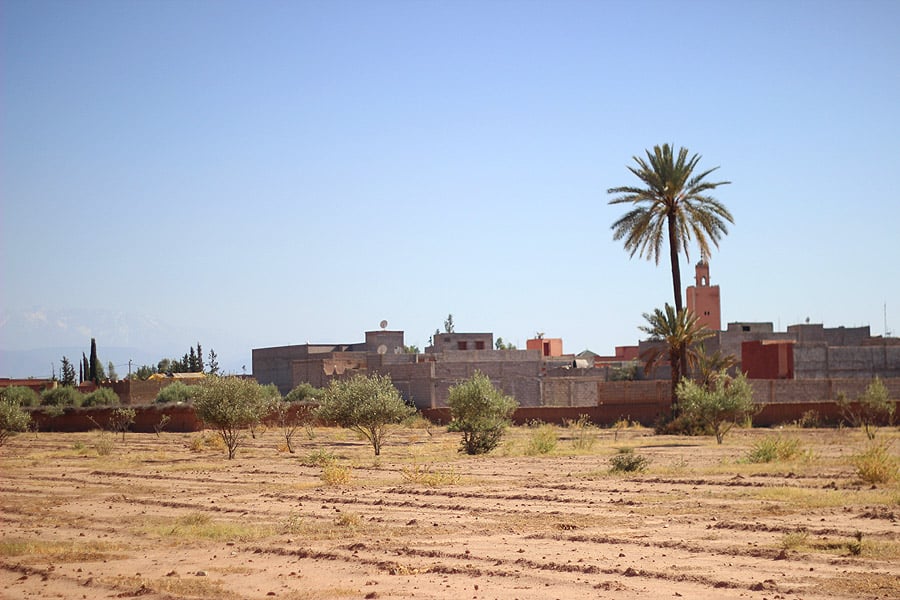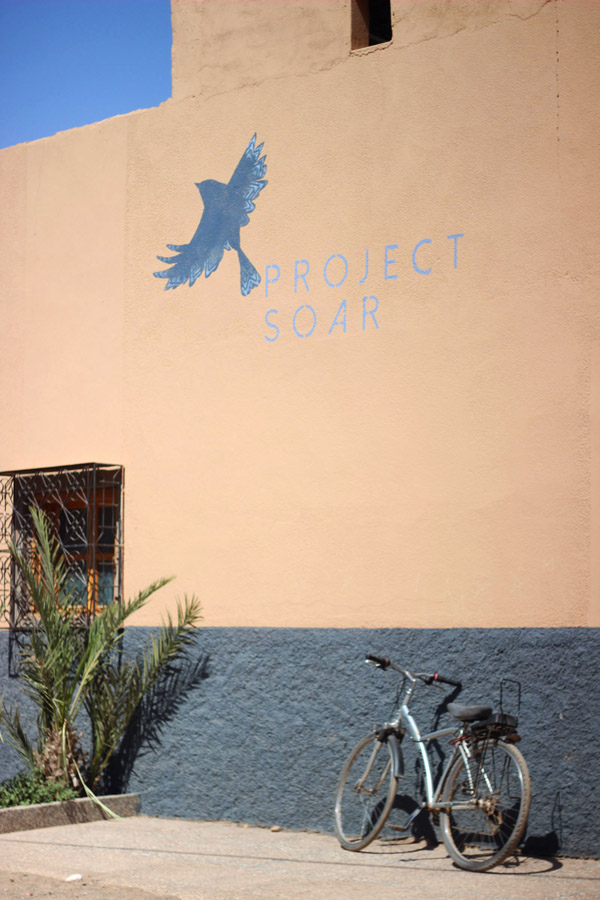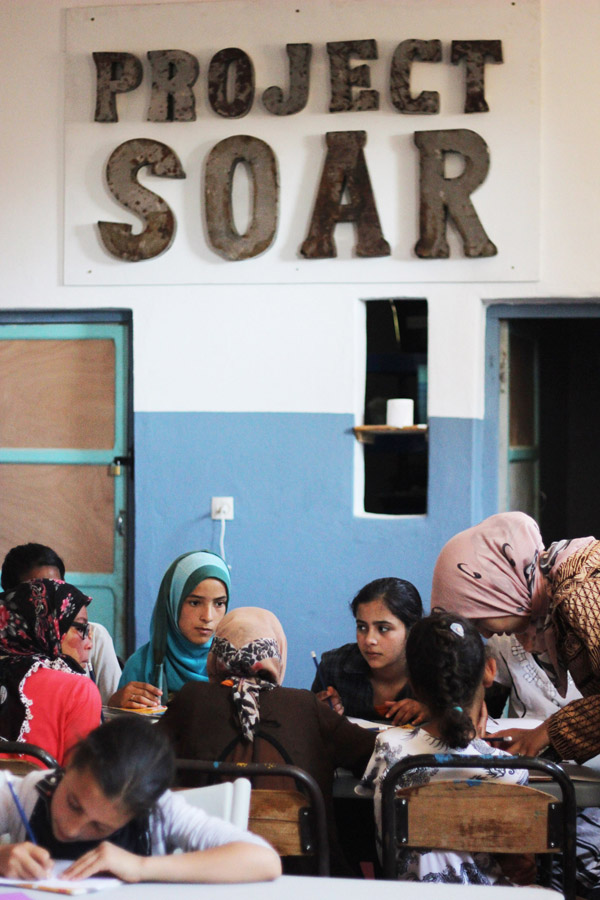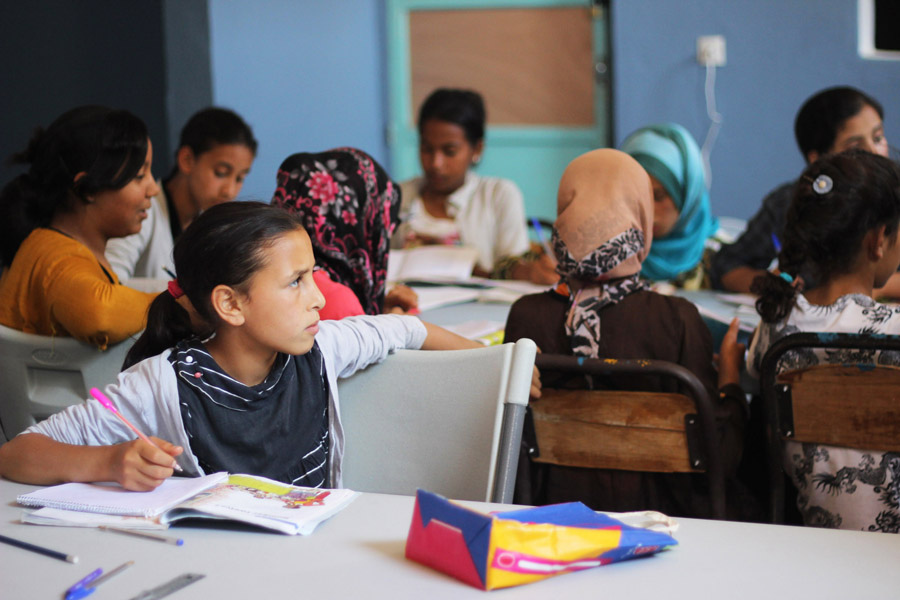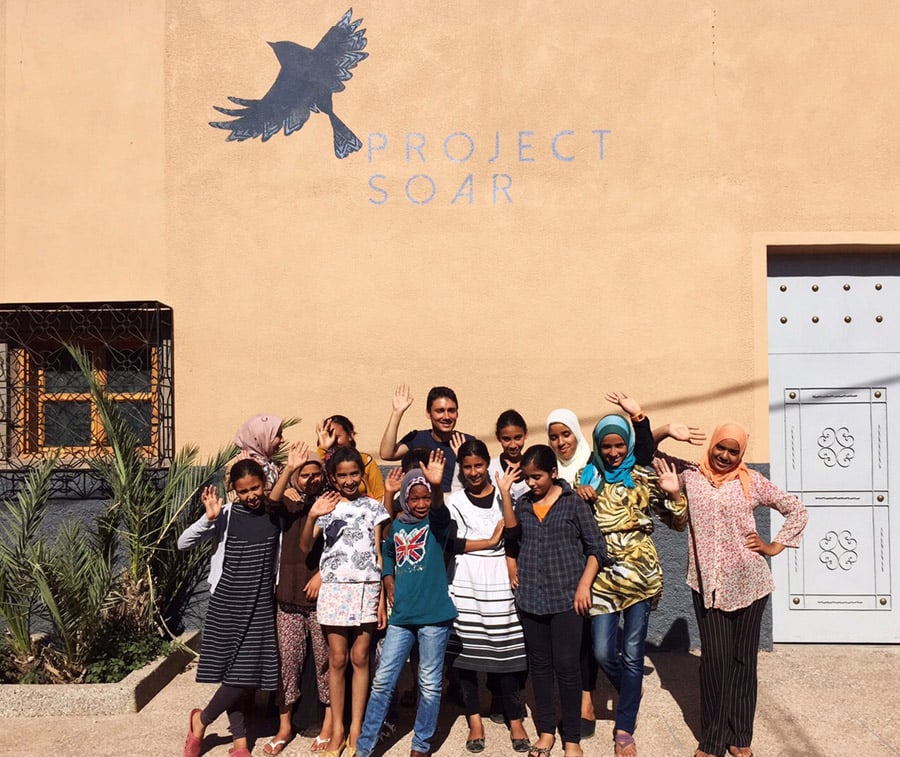 These are the warm, courageous faces that have touched my heart and fueled my spirit. These will be tomorrow's leaders that will champion women's rights and equality in their communities, and will continue to create a better world for their children and families.
Bravo!!!
HOW YOU CAN HELP:
Show your support and follow along with Project Soar on:
Facebook / Instagram
Learn more about Project Soar's programs and donate here:
www.projectsoarmarrakesh.org
Contribute to their #GivingTuesday drive here:
https://www.crowdrise.com/helpprojectsoarreach3
Shop Maryam's hand-picked selection of tribal chic goods
(25% of proceeds funds the Project Soar programs):
www.mmontague.com/shop
Photos by Erika Brechtel