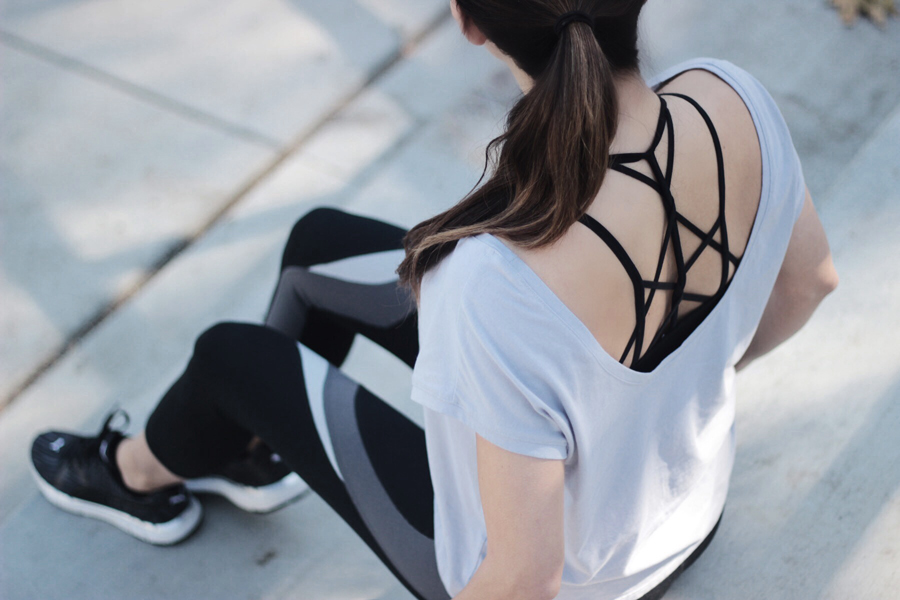 Colder weather doesn't have to mean sweats.
Rather, I'm really digging some of the new arrivals from Fabletics and Lucy I've been receiving…super comfie and super cute, with detailing, cuts and patterns to flatter your figure. My reviews of three outfits, nine pieces: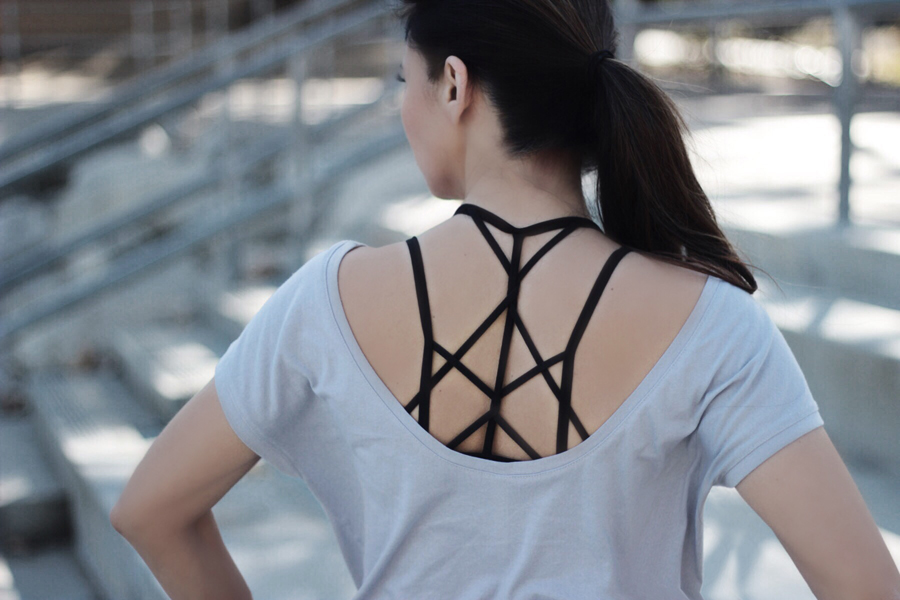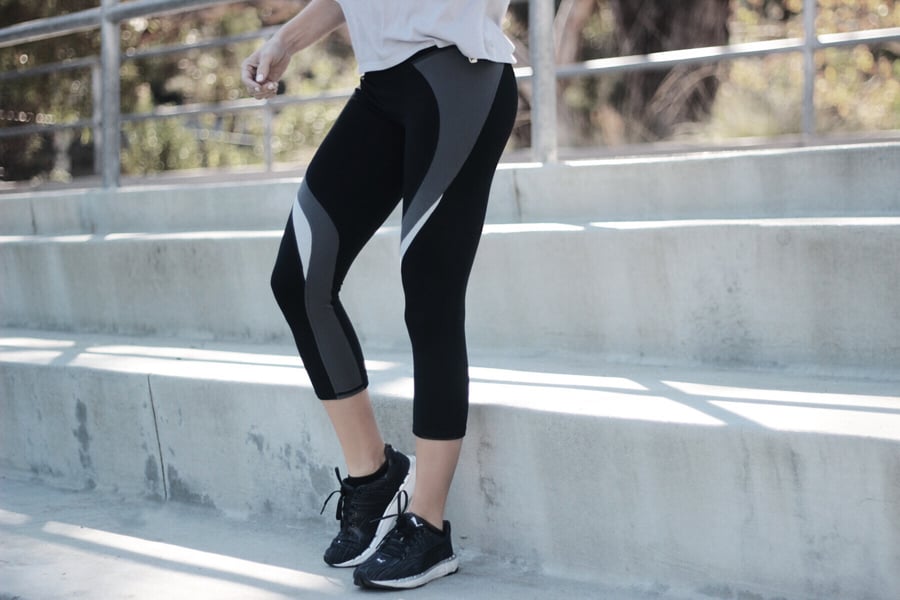 Review: although strappy-zexy, the sports bra is easy to wear and actually quite comfortable. The tee is super soft, and the pants are tight enough to hold it all in with just enough stretch, with an illusion-creating slimming wavy stripe detail (and a little interior pocket). I'm really liking the feel, fit and wear so far of the cotton of all three pieces — especially for the price.
SHOP THIS OUTFIT:
Fabletics Corner Tee in Stone / Tribal Knot Bra / Lexi Capri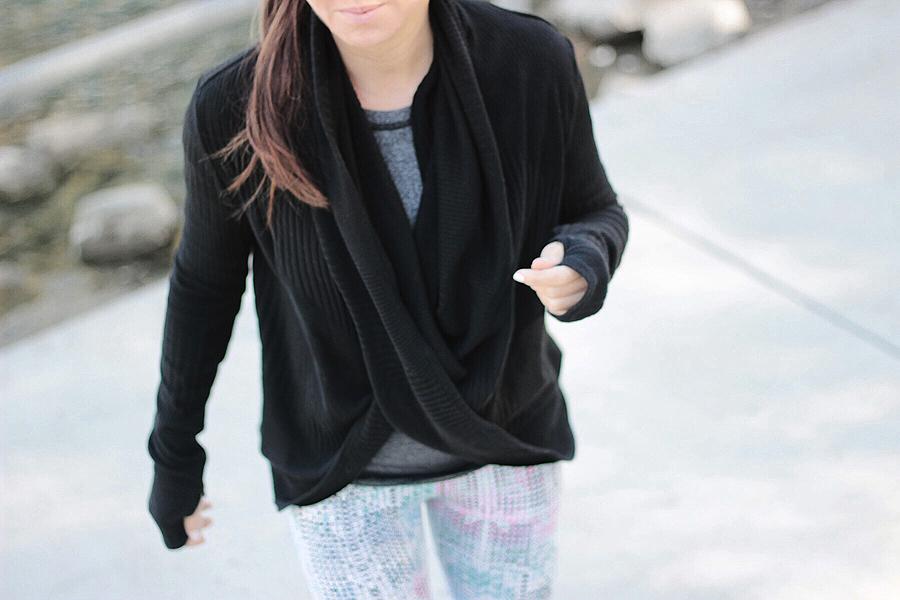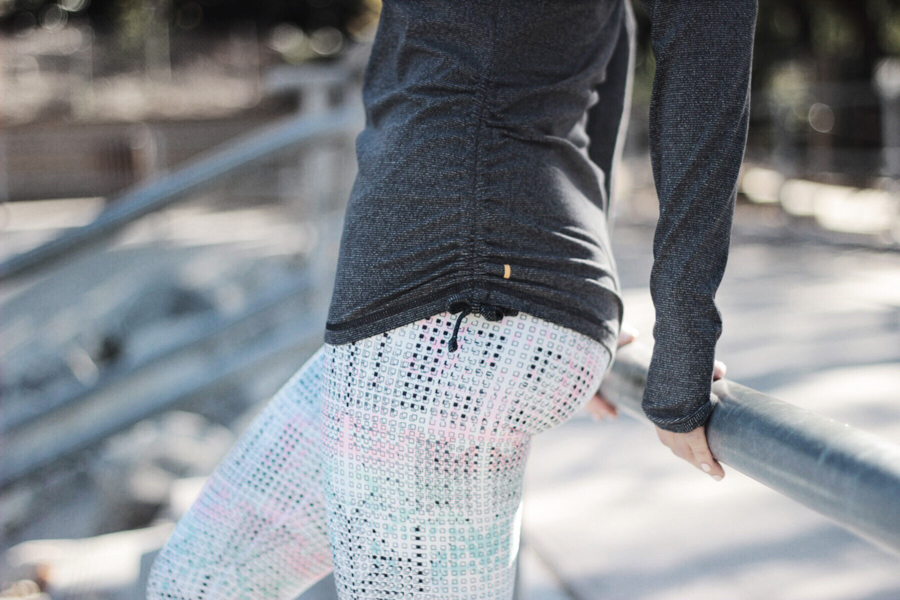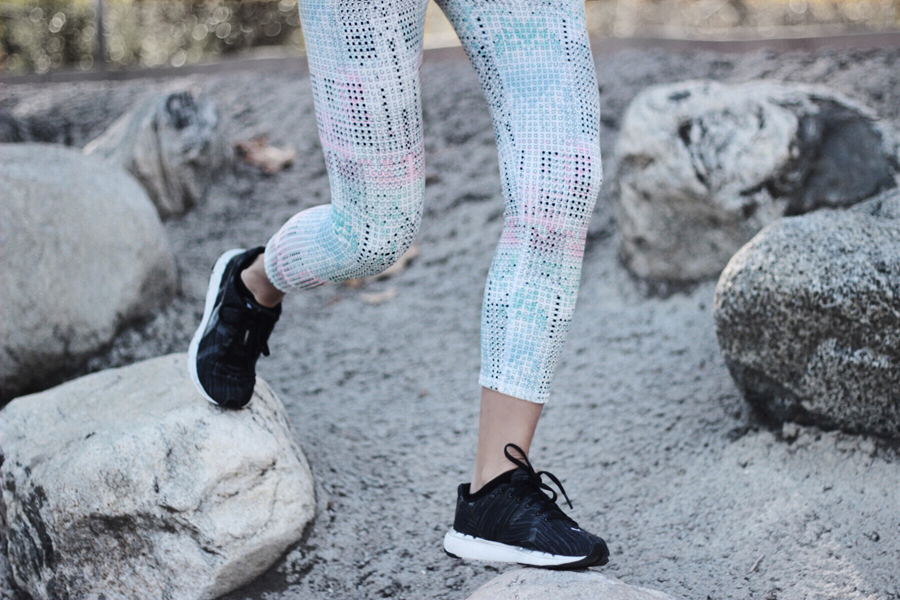 Review: I have a feeling I'll be wearing the wrap sweater until it's worn thin! Love the loose fit that can layer over any top, but with slender sleeves (and those thumb holes to keep hands warm). Every month Fabletics comes out with new fun patterns, and the pants are yet another unique incarnation — I get compliments on them wherever I go! The long sleeve tee from Lucy has that adjustable side ruching tie detail that keeps it fit and flattering (also equipped with thumbholes!).
SHOP THIS OUTFIT:
Fabletics Salar Capri Pant in Artic & Austin Wrap II / Lucy Dashing Stripes Top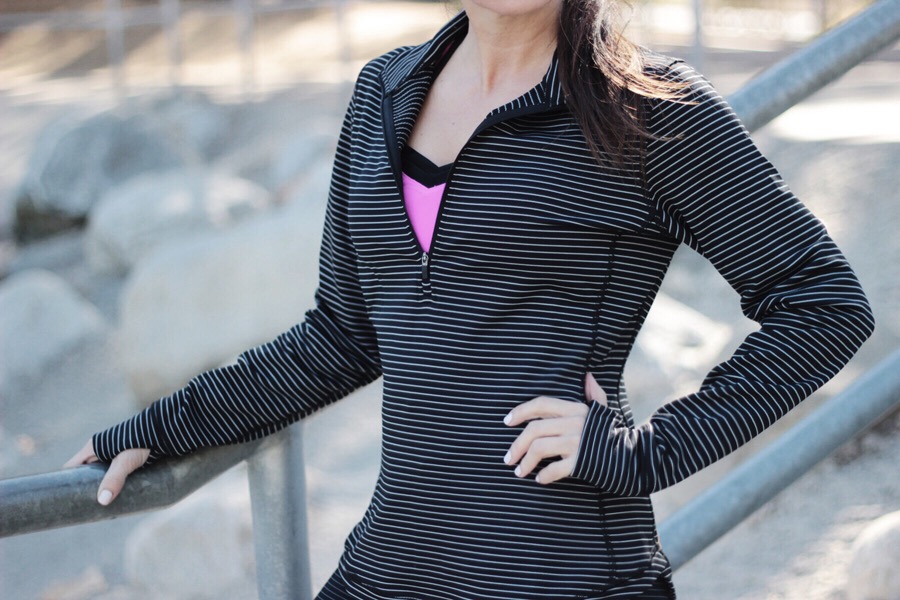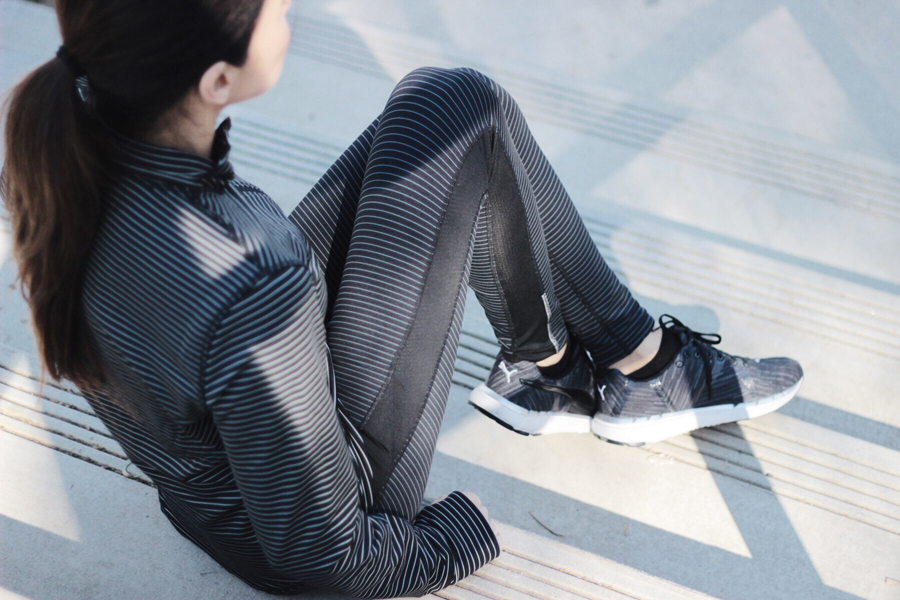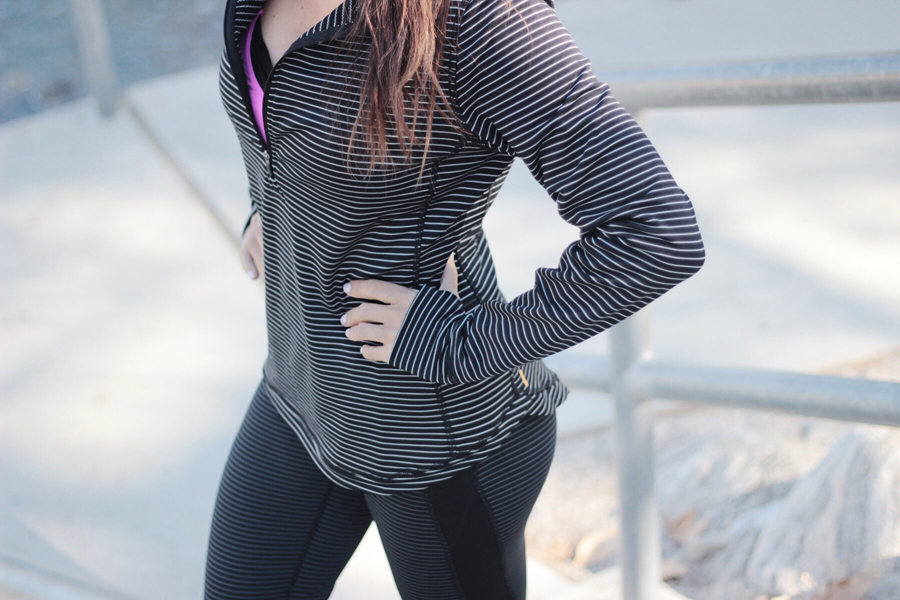 Review: Lucy prides themselves in creating high-performance fabrics, and it's evident in these pieces. They're well-made, sturdy, with thoughtful details like pockets and reflective strips. The sports bra has removable push-up pads (hello!), and the pants have strips of mesh material that run along the sides (long and lean!). And those thumbholes again — this cold temp wimp is ALL about them!
SHOP THIS OUTFIT:
Lucy 'Jog for Joy' Half Zip / Workout Bra in Pink / 'Right Track' Run Tight
What are you wrapping up in to workout in this weather??
Art direction & styling by Erika Brechtel; activewear provided c/o Fabletics and Lucy