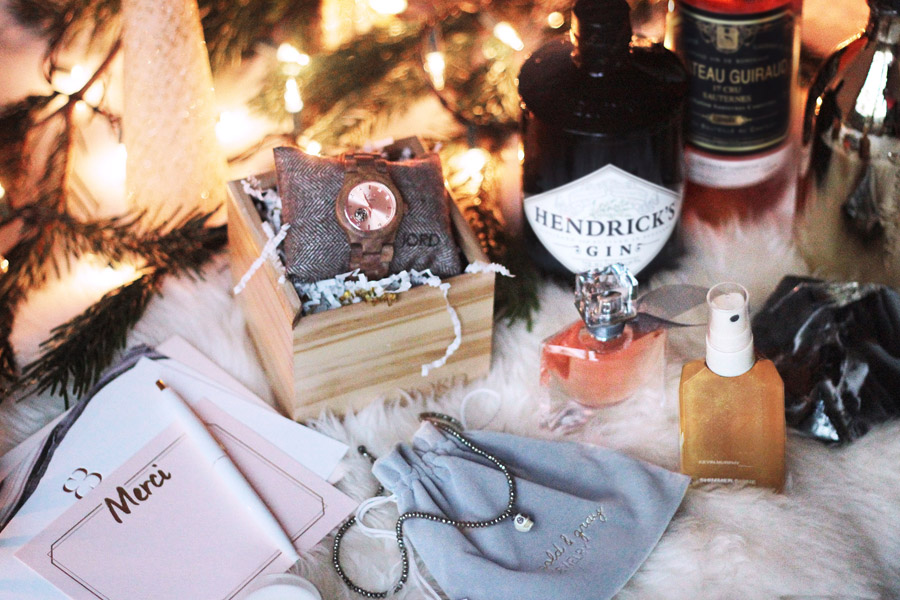 My gift list includes some incredibly stylish friends.
 I've definitely got my work cut out for me this year, but luckily I've got some ideas for each of them…
THE BEAUTY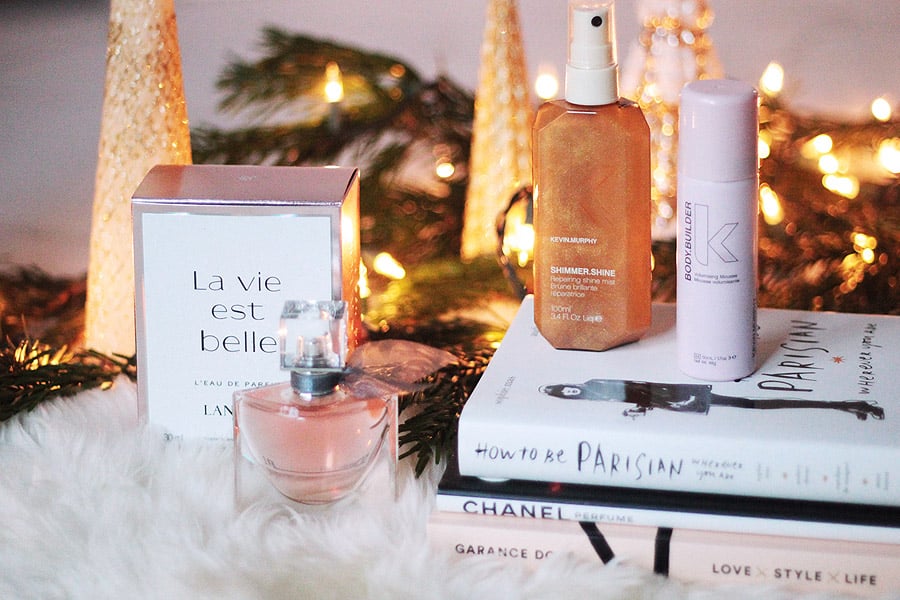 I personally love getting beauty products as gifts, especially when they include fun little luxuries I didn't know about or wouldn't have splurged on for myself, such as Kevin Murphy's Shimmer. Shine Mist ($29.50) and Body. Builder Volumizing Mousse ($29.50). And although perfume can be viewed as a personal choice, a pretty perfume bottle can always serve as dresser-top decor (bonus!). The sweet floral iris notes made complex by earthy patchouli of Lancôme's 'La Vie Est Belle' Eau de Parfum ($62) makes this scent particularly sophisticated and versatile.
Beauty books and style guides do double-duty when they are wrapped with pretty covers, and these three are certainly covetable: 'How To Be Parisian (UK Edition)' Caroline de Maigret ($25); 'Chanel (Set of 3)' Assouline ($75); 'Love Style Life' Garance Doré ($30).
THE TRAVELER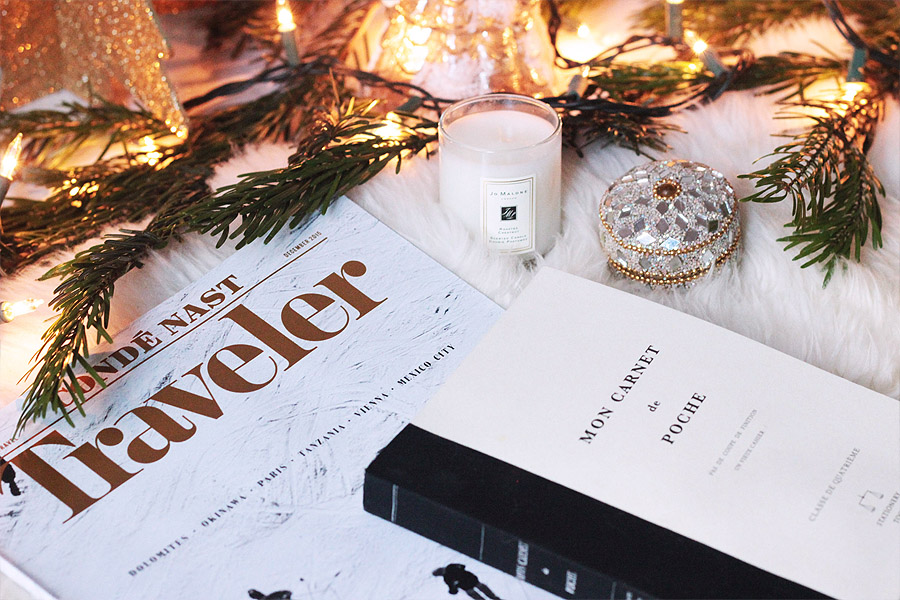 Just because a friend likes to travel, doesn't mean she doesn't do it in style. A Jo Malone travel candle ($35) is compact and can really come in handy in a hotel room; a Mon Carnet de Poche journal ($12.95) includes ruled, gridded kraft and blank perforated paper for recording and sketching on-the-road memories; and a subscription to the wanderluxury Condé Nast Traveler ($19.99) will continue to fuel her free spirit.
If you think ahead, grab some travel mementos on your next trip to gift (like this little jeweled box I picked up in the souk in Marrakech); they make for special treasures from afar for anyone on your list.
THE ENTERTAINER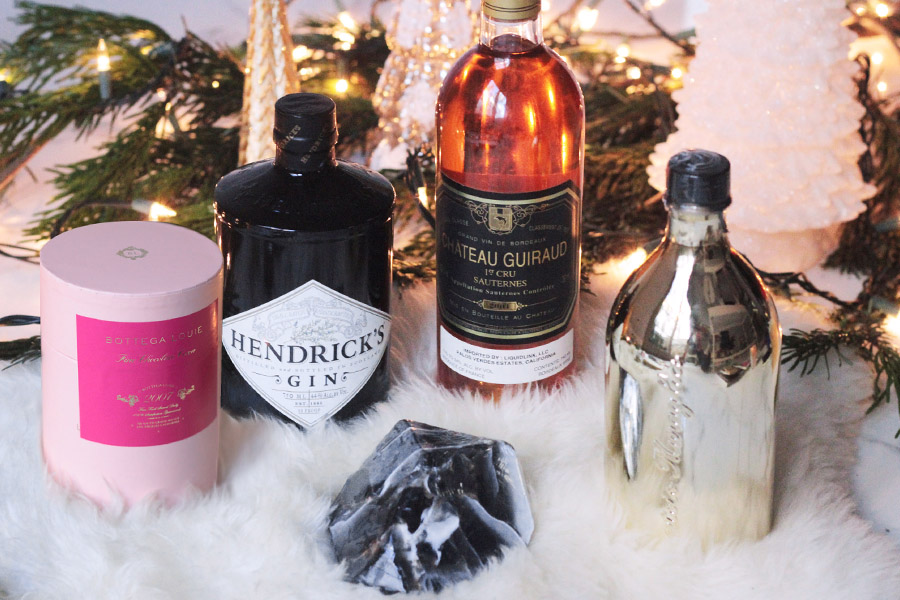 For the hostess or the homebody in your life, pretty and practical go a long way. I recently found these amazing shiny gold Frantoio Muraglia Olive Oil bottles ($39.99), also in copper and chrome) that will spice up a few of my friends' kitchens this year; a guest bathroom will rock with a Black Onyx Soaprock ($14.99); a bar cart is made luxurious with herb, rose and cucumber infused Hendrick's Gin ($39.99). And who doesn't love gourmet food in gold foiled packaging? Shop LA hot spot Bottega Louie for macarons, sweets and treats (Hot Cocoa, $18).
If you're thinking of gifting a bottle of wine, try one that's not so easy to find (like, not in a supermarket). I was gifted this 2001 Chateau Guirand Sauternes by my dad — our Napa Valley Insider — that I will treasure (that is, until he tells me I should drink it!). Try your local wine shop and chat them up, they love to help you discover new finds!
THE MAVEN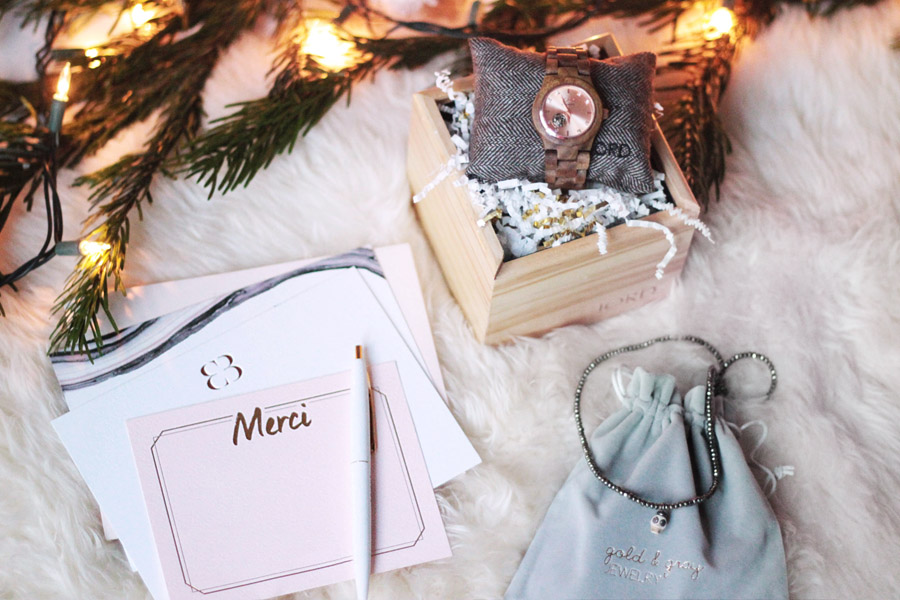 We all have that friend who seems to have everything; this year, try something totally unique and just for her. Personalized stationery is always appreciated and one can never have enough (try Minted and Paperless Post); a customizable piece of handmade jewelry like Gold & Gray's Beaded Mini Skull necklace ($99, also in rose and gold) won't be found anywhere else.
I was recently given this rose gold and Koa wood watch ($279) from Jord that is uniquely me: Koa is a rare species native to the Hawaiian Islands, so this special piece reminds me of home whenever I put it on. Handpick a piece for your special friend with a choice of several rare woods (like Zebrawood, Sandalwood or Ebony) mixed with precious metal faces (like Silver, Gold or Mother of Pearl). I guarantee no one will have one just like hers! Mine is so richly beautiful I am asked where I got it every time I wear it out — there's nothing like the gift of a compliment to make her day.
What are you giving and getting this year?
Photo and styling by Erika Brechtel; 'La Vie Est Belle' Eau de Parfum provided c/o Lancôme; Beaded Mini Skull necklace provided c/o Gold & Gray; rose gold and Koa wood Jord Cora watch provided c/o Jord;