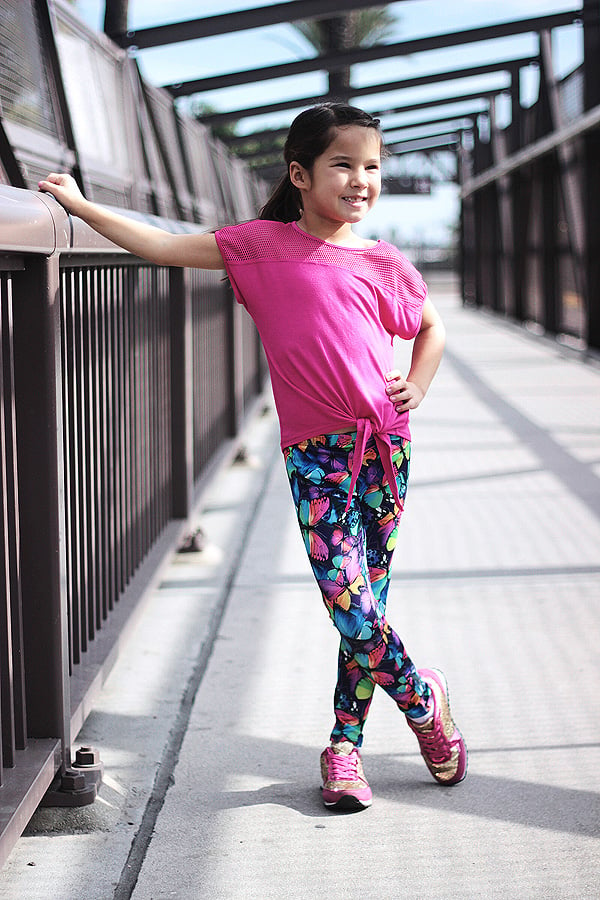 So this is super fun.
Fabletics' little sister company FabKids is launching a new collection of activewear for girls to include leggings, tops and shoes perfect for classroom to playground! If you haven't tried FabKids yet, it's an ingeniously affordable, fun and easy way to thrill your little ones with a personalized outfit just for them each month. My daughter had a blast picking out her pieces, and was so excited when the package arrived in the mail. She couldn't wait to put it on (and strike a few poses in it, LOL!).
She loves the bright butterflies on the leggings, I got nostalgic over the 80's style side tie knot and mesh detail of the top, and we both can't get enough of the gold sequin sneakers — I think her exact words were, "I can't even handle it!"
The FabKids Girls Mini-Me Activewear collection is available in sizes XXS/2-XXL/14. The pieces start at $12.95, with 2-piece outfits starting at $29.95, and trainers for $26.95.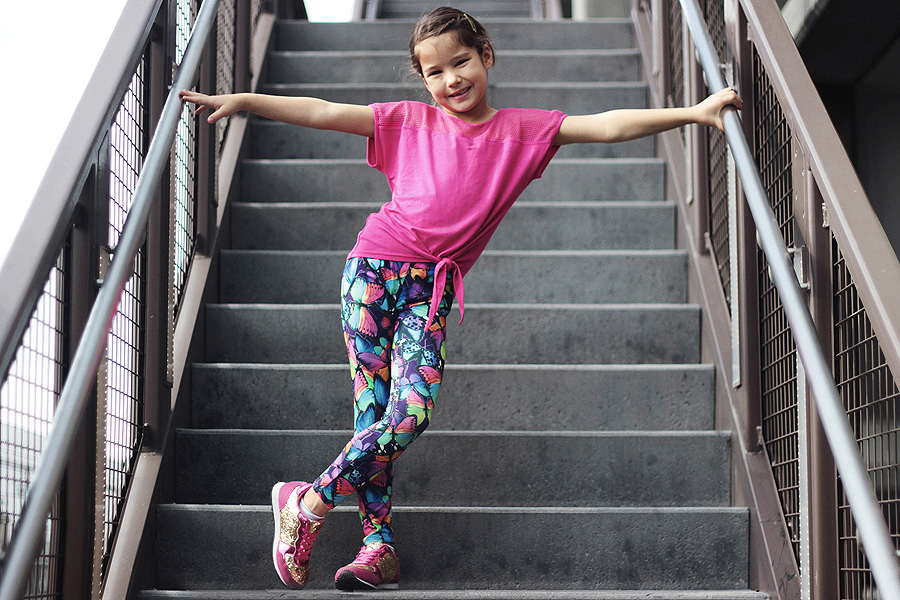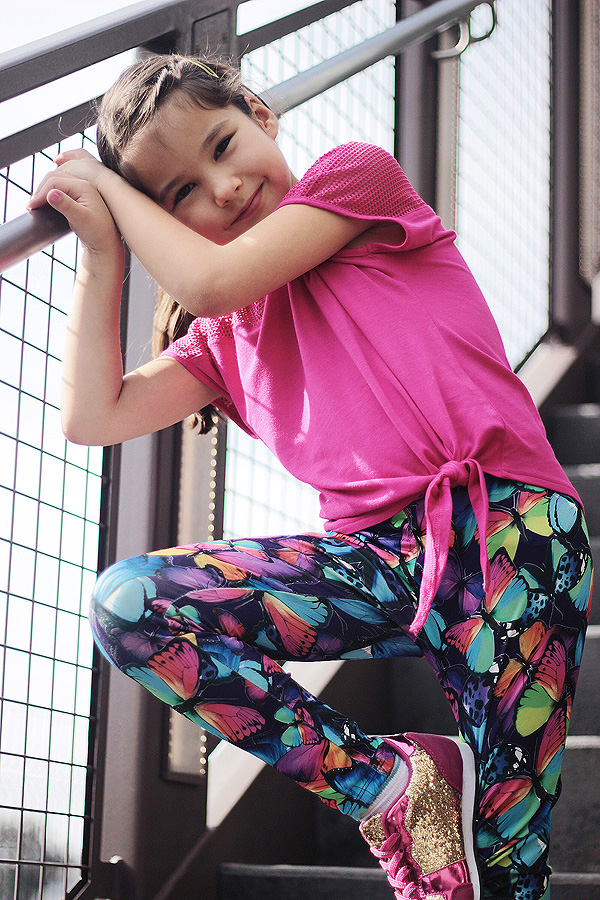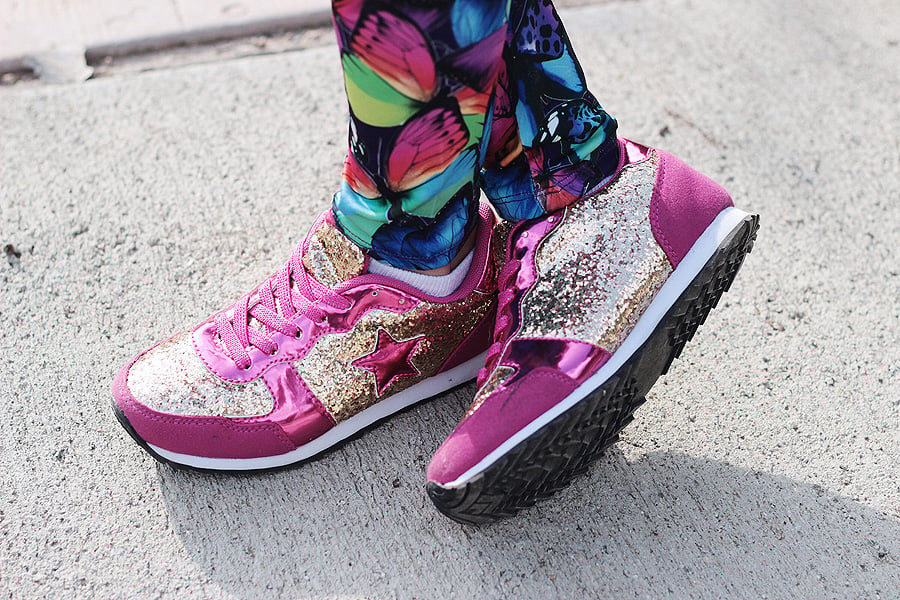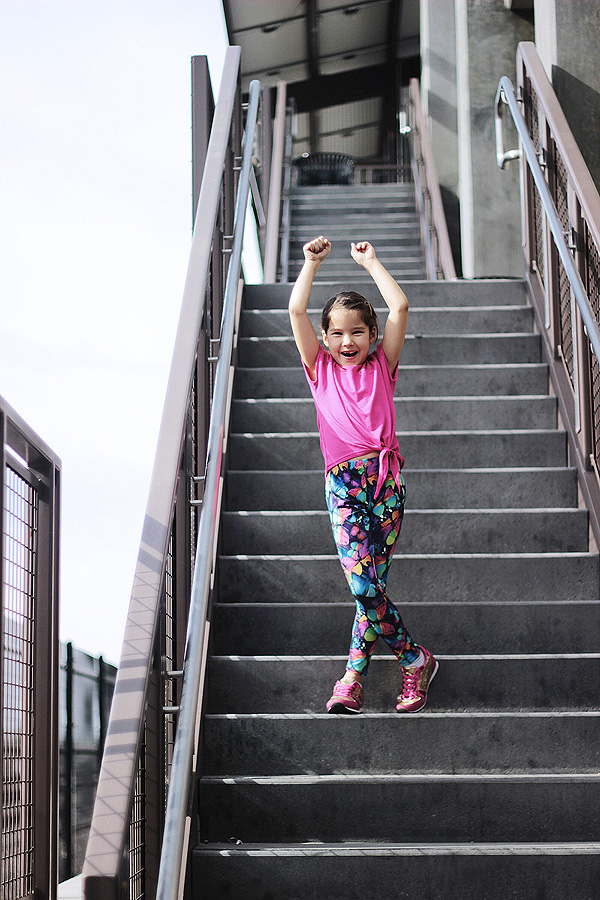 Can't wait to see what she picks next month — and to see her little face light up like this again!
Thank you FabKids!
Outfit provided c/o FabKids