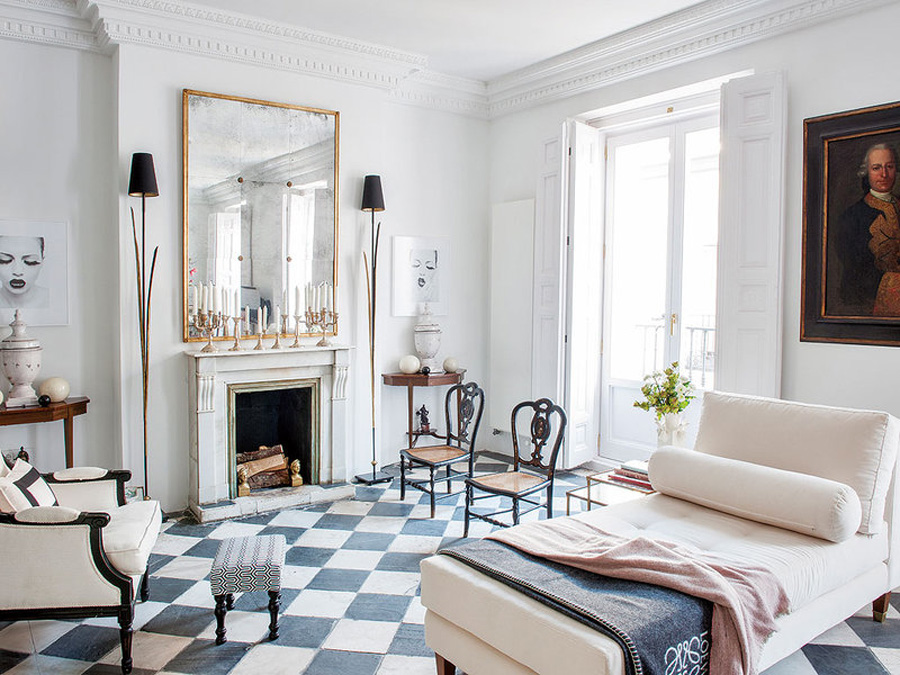 Yet another stunning space in Spain. (And oh! I just booked a ticket!)
Yes I'm off to Spain for the first time in September — Madrid, Barcelona, Seville, who knows?! But if you've been reading this page for a while you might know, I've been admiring the Spaniards' style for many years now. They seem to have an incomparable knack for creating a casually thrown-together look with formal pieces and formal architecture. Proof: this particular remodeled 19th-century space in Madrid by interior architects RÄL167 contains checkered stone tile floors, original moldings, black frame doors, and a mix of antique and contemporary accessories to round it out….a.k.a. heaven.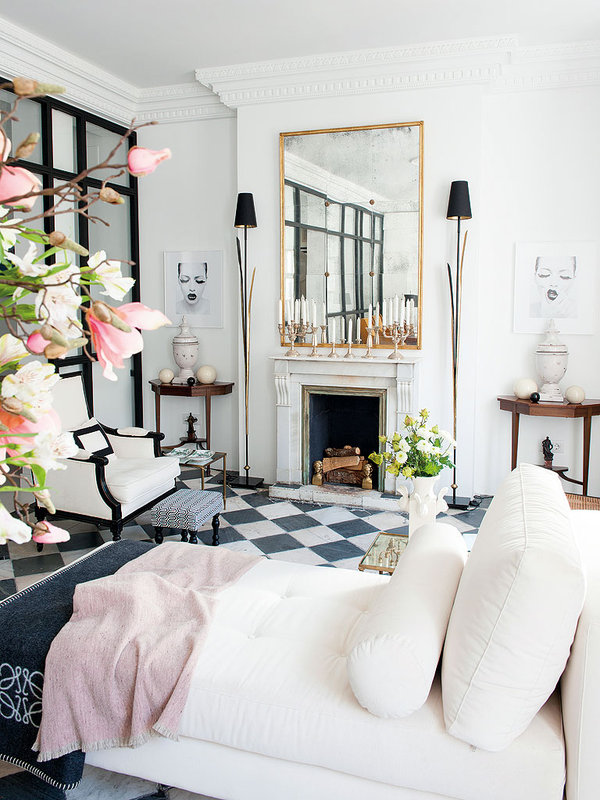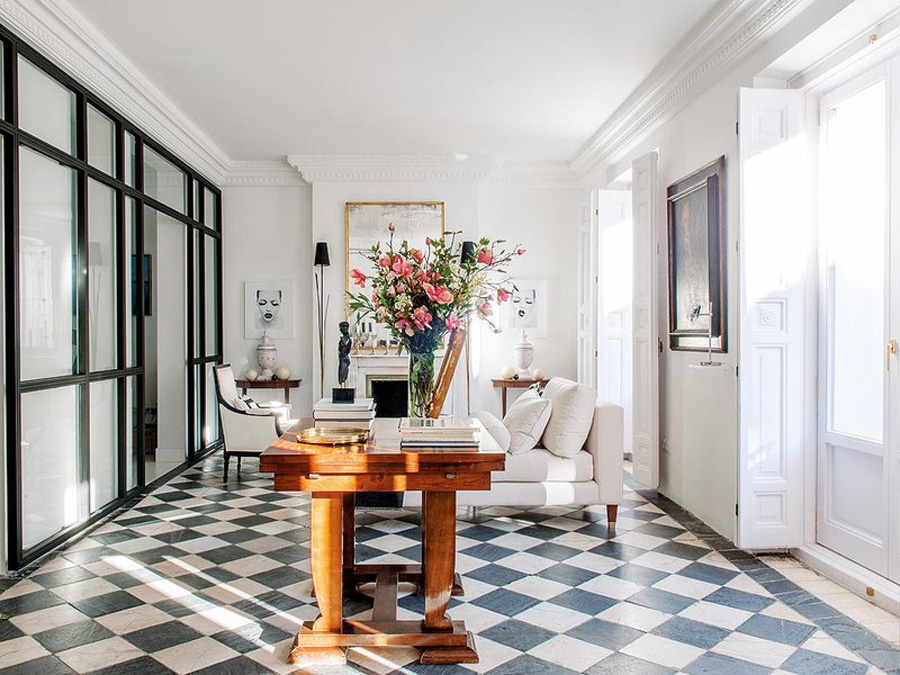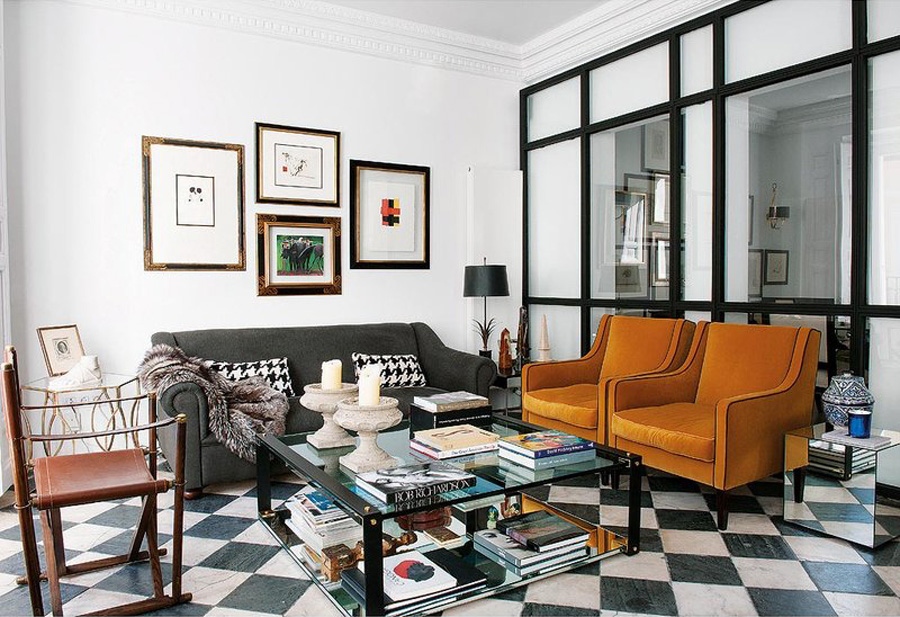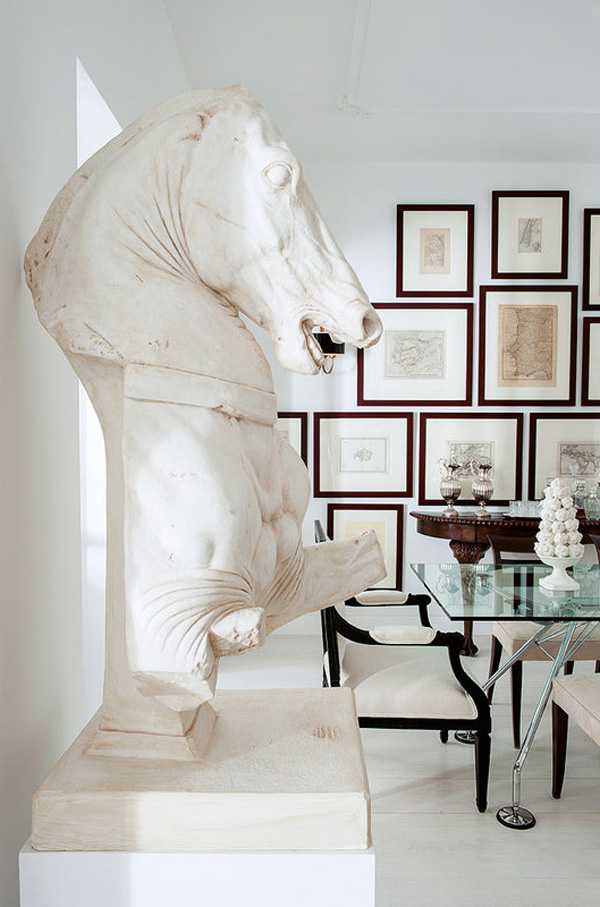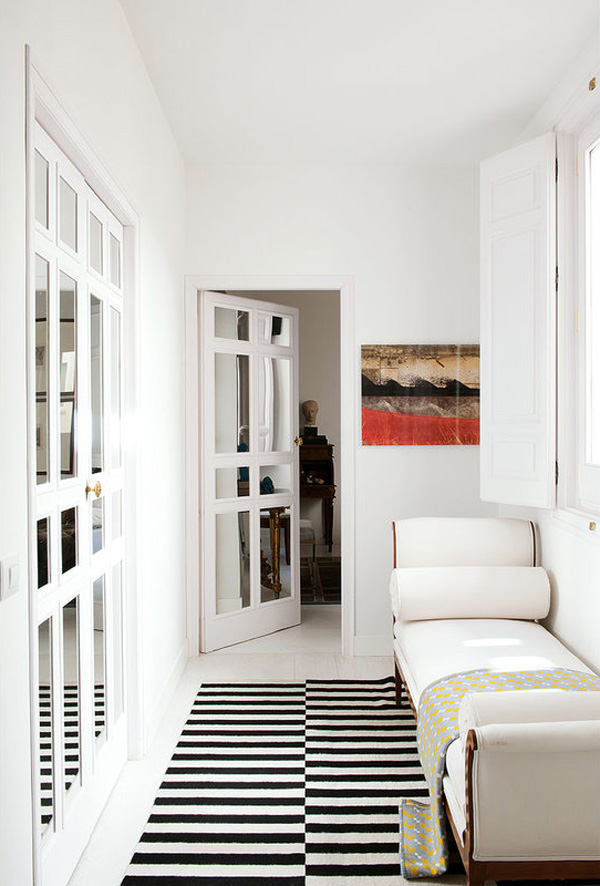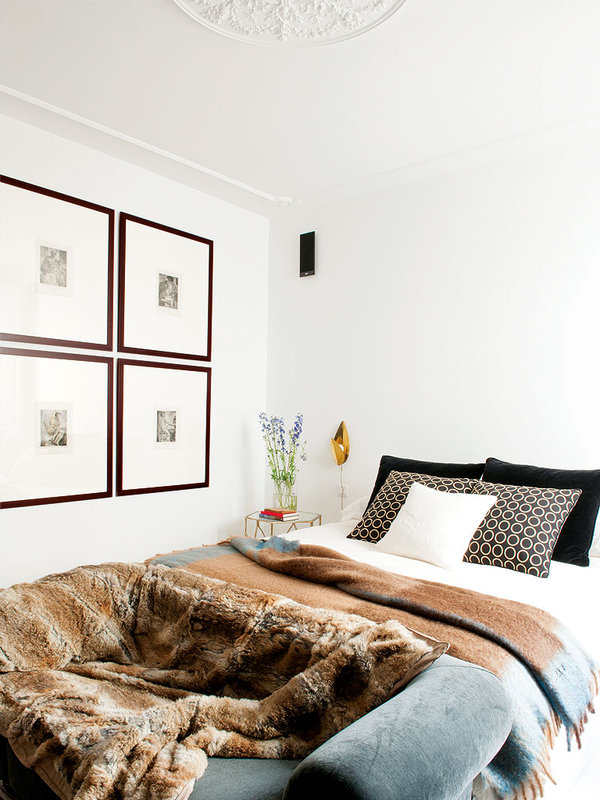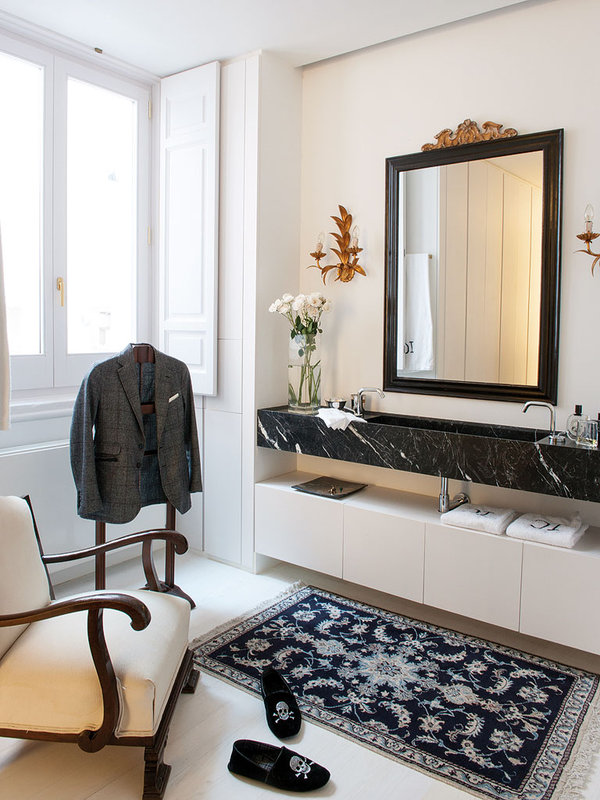 If this is what awaits me, I can hardly wait.
Have you been? Any suggestions for my trip?
Photography by Maria Primo de Rivera; design by RÄL167
For more information on the design, please visit:
http://nuevo-estilo.micasarevista.com/casas-lujo/piso-antiguo-reformado-madrid