Some celebs just have it.
They don't need a stylist to get them dressed and out the door everyday; they have style all their own. Such is the case with model Rosie Huntington-Whiteley. Sure, she's super tall and thin with great hair, full lips and a big budget (stay with me here), but there are some simple tips we can all learn from her everyday street style. She's kinda got an edgy-cool-chic formula (which another fave muse Kate Moss tends to employ quite a bit): jacket, jeans, heels. 1-2-3. Easy. Let's break it down:
THE BLAZER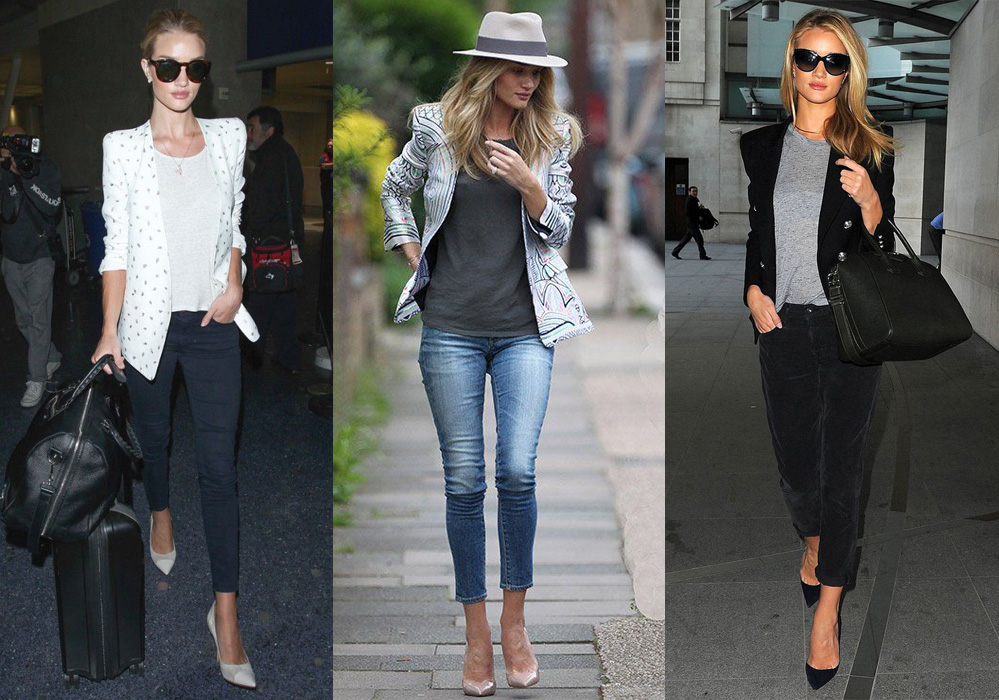 I've been wearing this look more and more, it's just polished. Throw a blazer over a basic tee and add some heels, and you're good to go. Solids are versatile, but do check out the patterned options out for spring.
GET THE LOOK:
THE BOMBER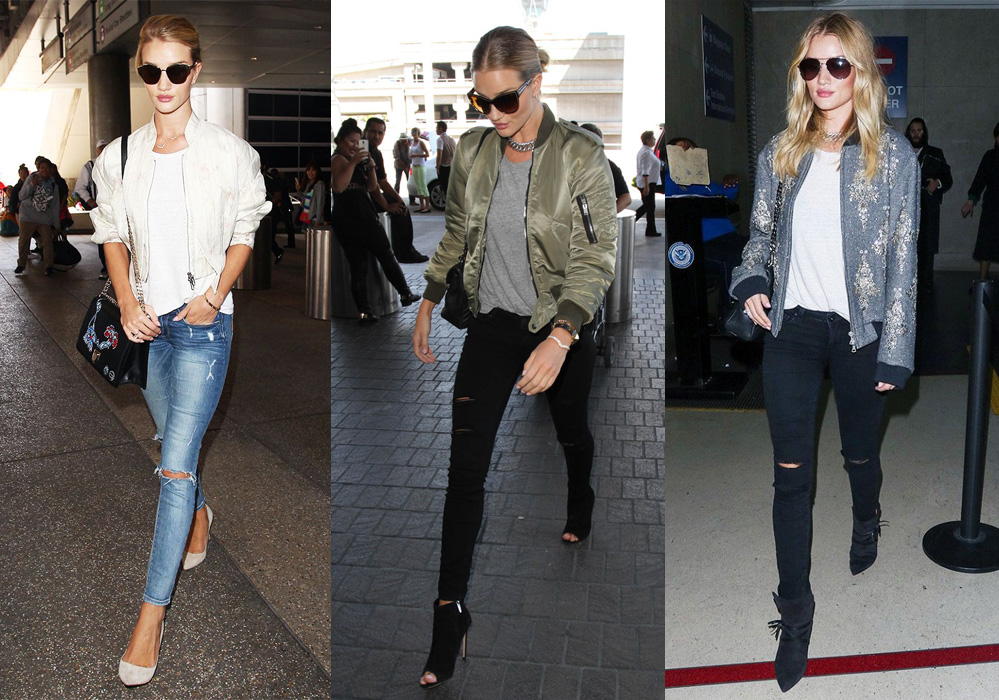 For a slightly more casual look, grab a bomber jacket. Satin and embroidered versions are still very in vogue.
GET THE LOOK:
THE BIKER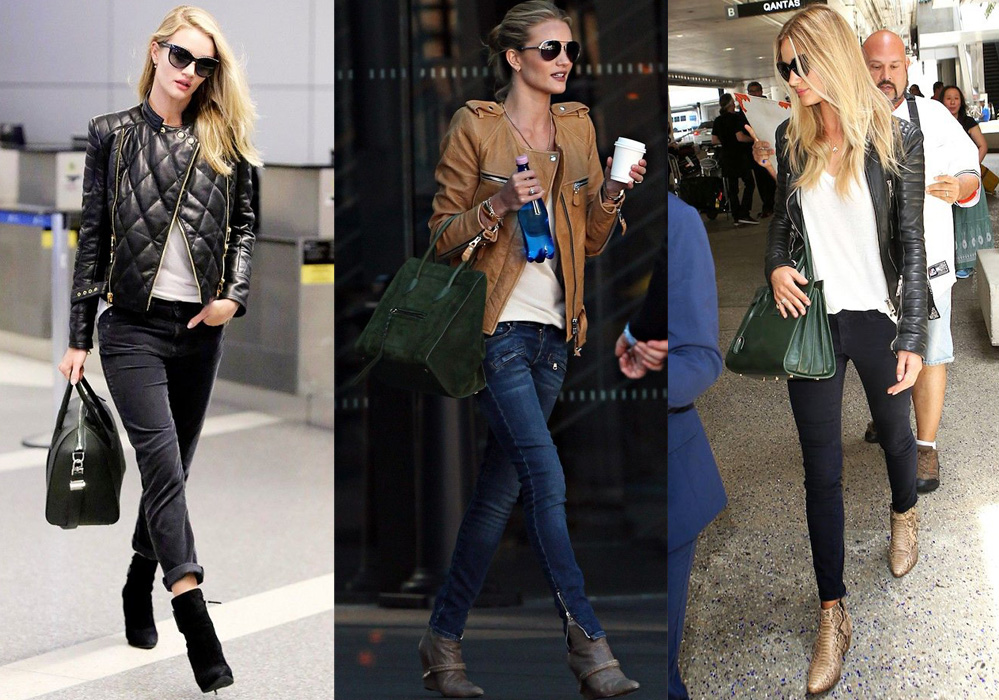 How many biker jackets can one girl own? Apparently, quite a few. Start with a good one at a good price (I like AllSaints) and build from there. Booties or heels add the chic to the edge.
GET THE LOOK:
EMBELLISHED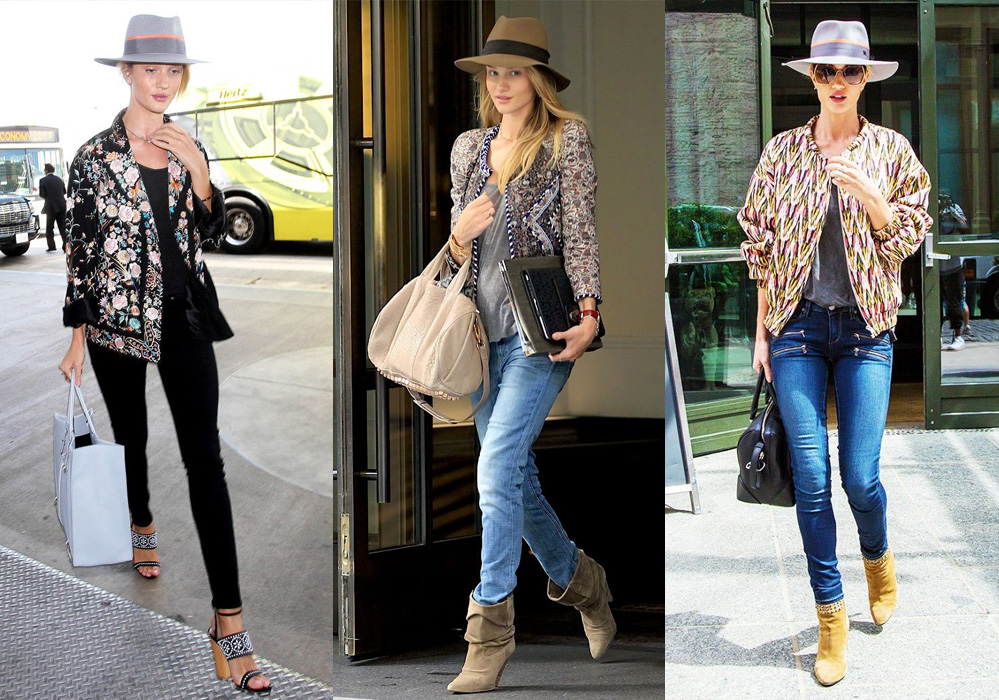 Loving this look for spring! Keep everything else basic but have some fun with heeled shoes and your favorite hat to top it off.
GET THE LOOK:
Hope you have some fun with this off-duty formula as we transition from winter to spring!
For more inspo, see:
http://www.harpersbazaar.co.uk/fashion/street-style/news/g34458/rosie-huntington-whiteley-street-style/
http://www.eonline.com/photos/17558/rosie-huntington-whiteley-s-street-style/