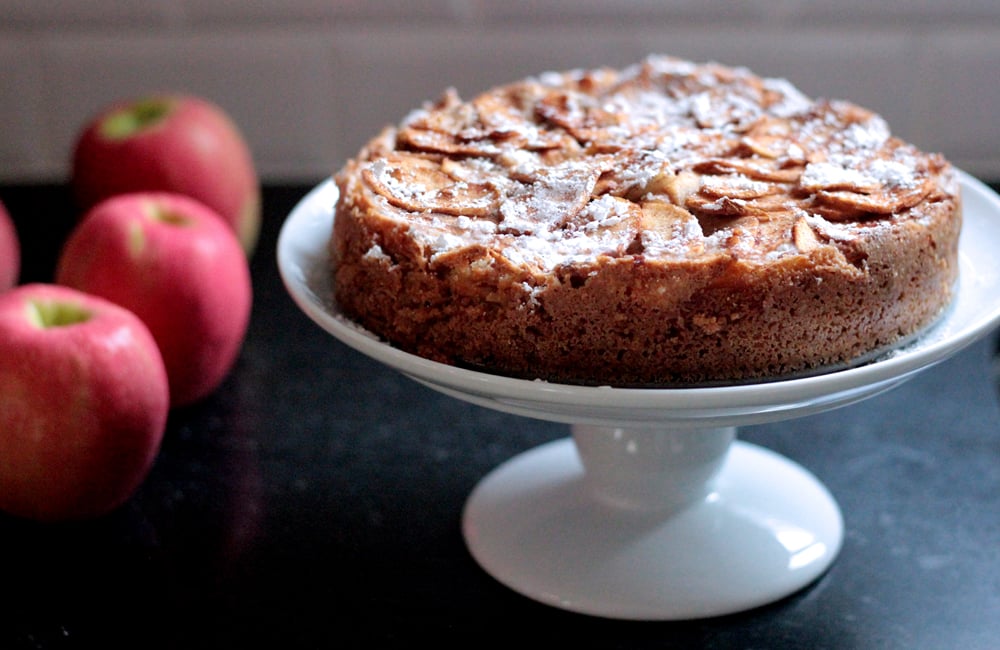 Even though the holidays have come to an end it does not mean the celebrating has to. With the Super Bowl this weekend and Oscars just around the corner, you still have plenty of opportunities to gather with friends and family, and of course pour a cocktail or two!  I love a good dessert and I feel like it is important to always have one go-to dessert that is bullet proof and easy to make.  This German Apple Cake is so versatile you can have it with coffee on a cold winter day or enjoy it during a summer dinner party served with a scoop of vanilla ice cream.  I know some of you are asking where the chocolate is and I totally get it, but trust me when I say this dessert will not let you down! Wishing you all a happy and healthy new year!
Cheers!
Yuki
GERMAN APPLE CAKE
Serves 10
INGREDIENTS
½ cup of softened butter
1 cup sugar
2 eggs
1 cup all-purpose flour
1 tsp baking powder
1 tsp vanilla essence
1/3 cup sugar
2 tsp of cinnamon
4 large apples peeled and cored-I use a combination of Gala, Granny Smiths, Red Delicious etc.
DIRECTIONS
Preheat the oven to 350 degrees.
Beat butter, sugar, and eggs. Add flour, baking powder, and vanilla. Mix well until all ingredients are incorporated. Pour into a greased spring form pan- 9inch.
Slice apples thinly and combine with extra sugar and cinnamon. Arrange slices on the top of the cake and press into the cake lightly.
Bake for 50-60 mins. Once the cake has cooled dust it with powder sugar.
Enjoy!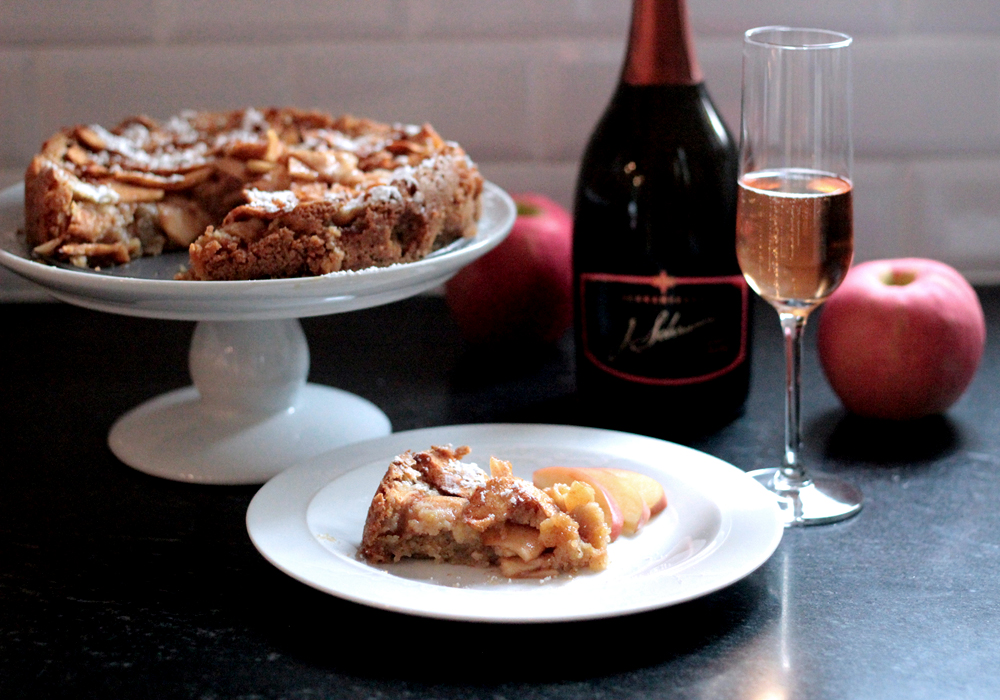 Recipe by Yuki Pitkin; photography & styling by Erika Brechtel