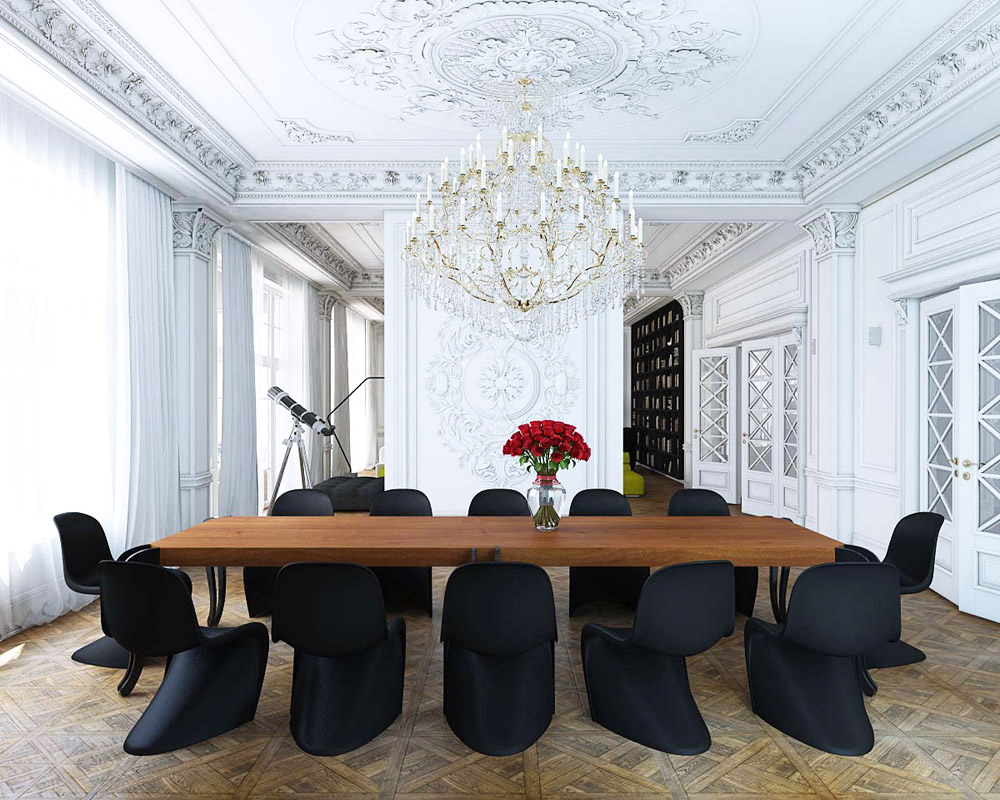 I've got my eye on you, black Panton Chair.
Slowly making steps toward redecorating my little abode, but my goal this time around is to build up my home "wardrobe" with pieces that I really love and that won't go out of style next year or month. I'm tired of an overflowing pillow graveyard closet, of countless little knick-knacks picked up in a pinch because I just needed something, of going with pieces that may not necessarily be me but look so great in that other person's home. No, my new scheme will be all about mixing classics, and I'm starting with the black Panton chair for my dining room.
You've no doubt seen the mid-century modern classic in white everywhere, but I'm more keen on the black version — it's a bit sexier, under-the-radar, fashion-forward with a little flash (especially in the glossy finish).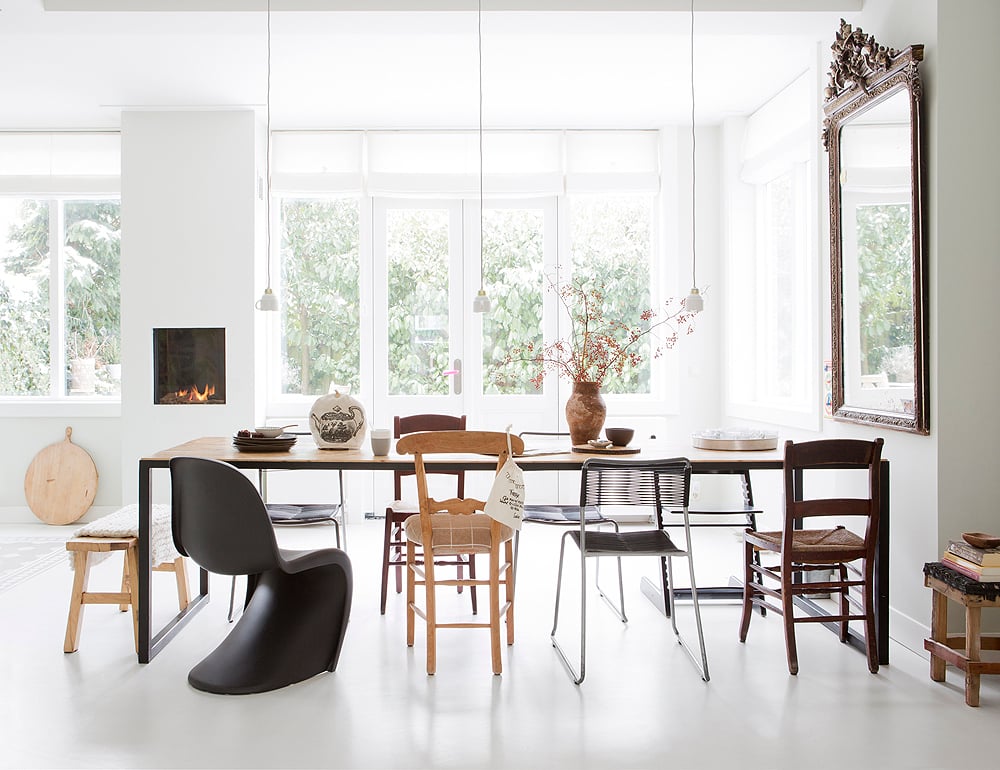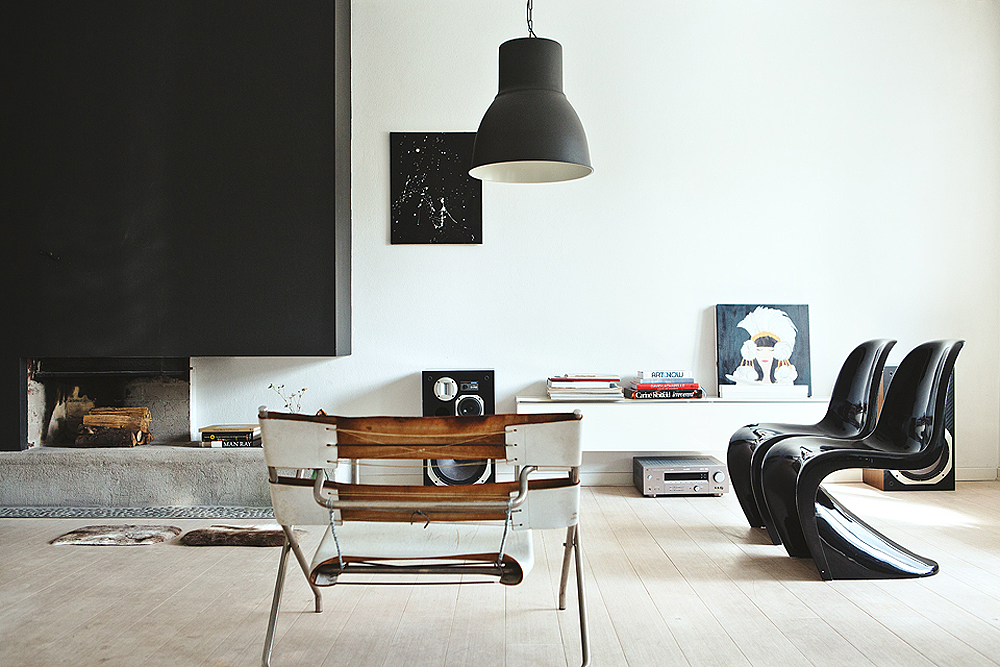 Thomas Lingsell photo by Martin Wichardt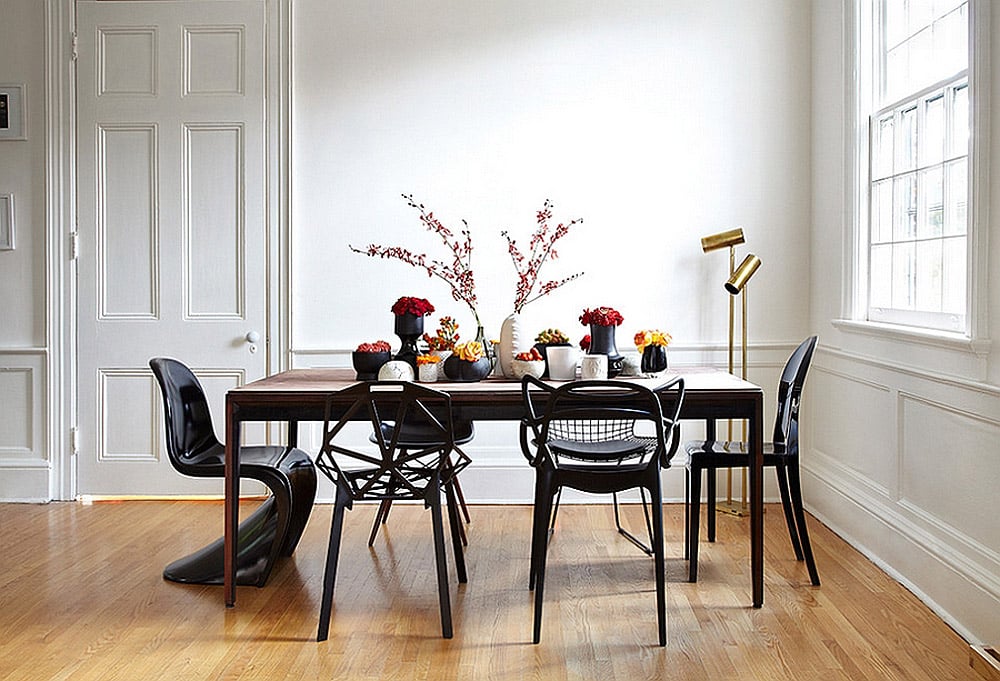 Stephane Chamard photo by Lisa Petrole
Christine Ralph via House and Home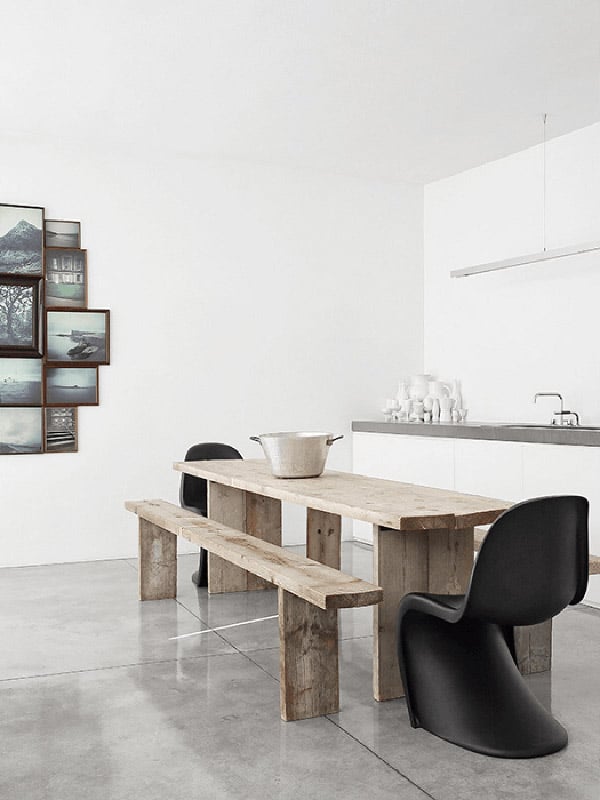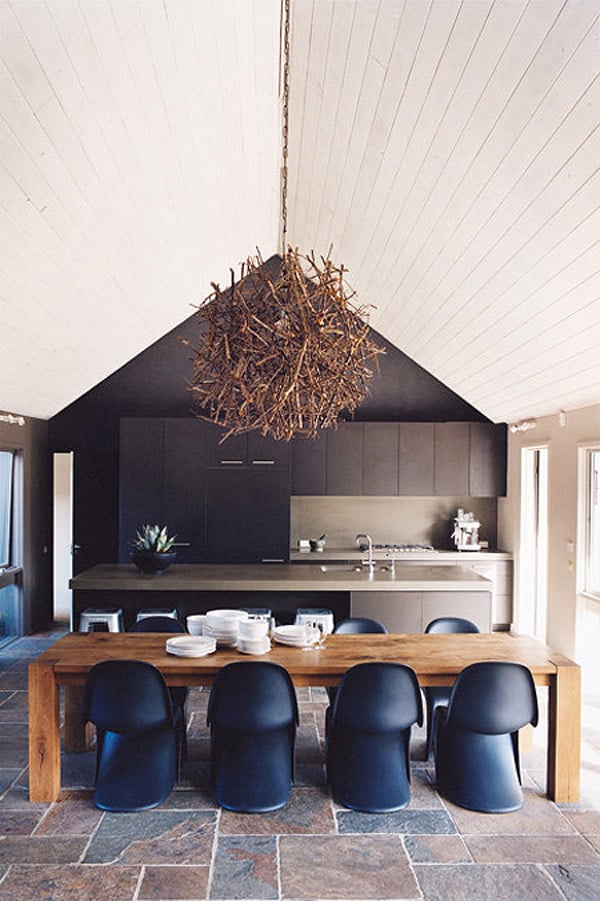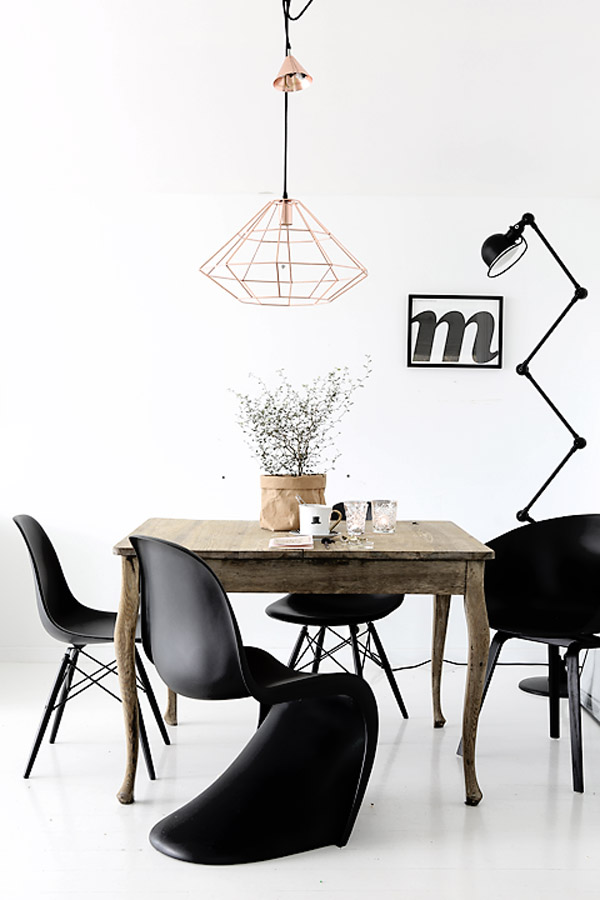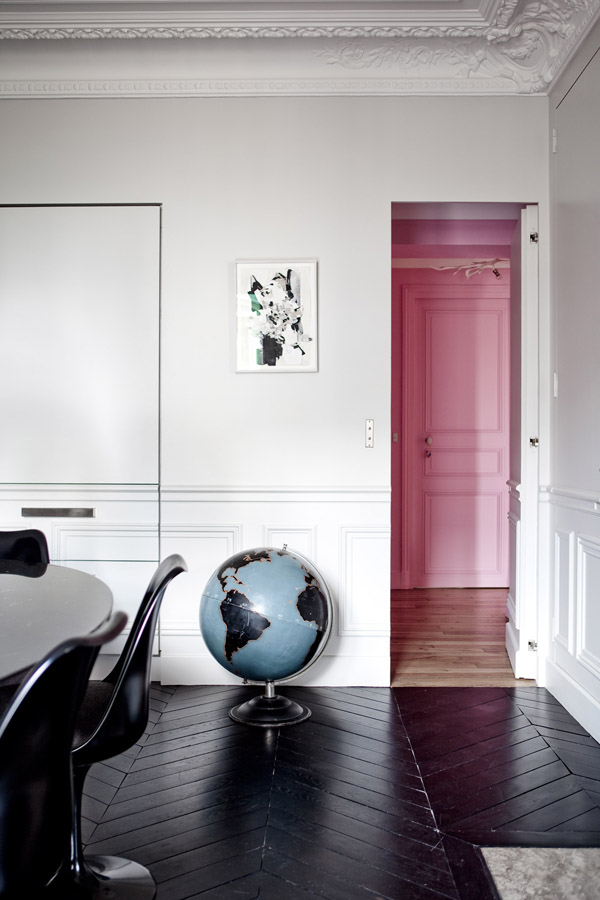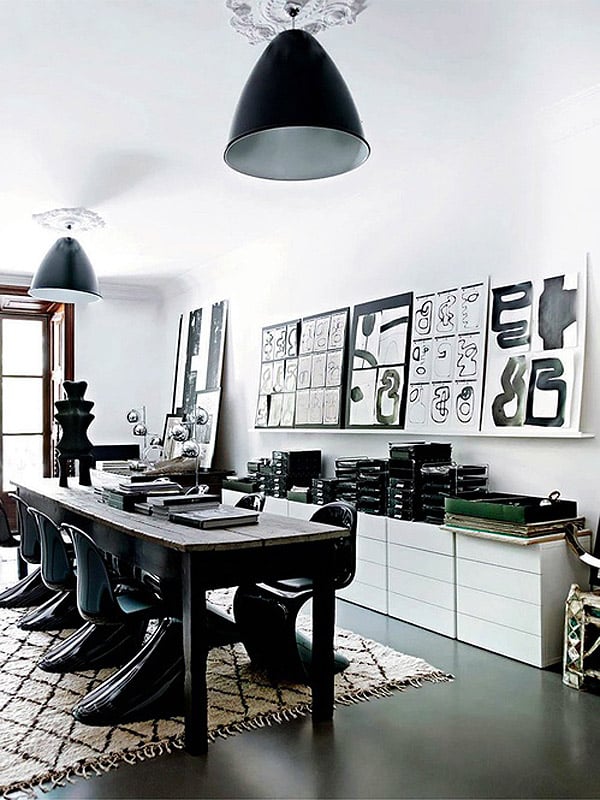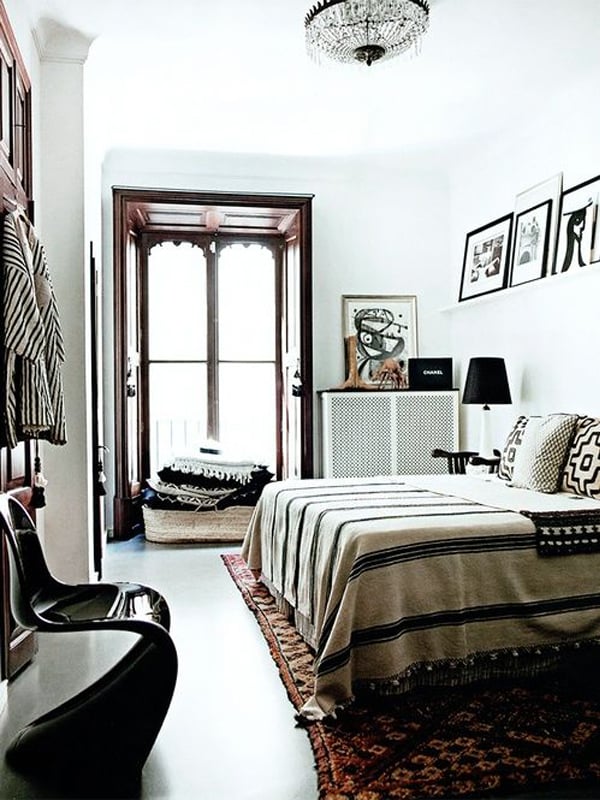 Mixed with yummy textures it just brings a room up a notch. Agreed?
LET'S SHOP SOME OPTIONS:
(& do check the sites as some have multiple colors available)
*Production note: If you're wondering why some are glossy and some are matte, the original chair produced in 1967 for Vitra was the world's first moulded plastic chair, originally finished in high-gloss lacquered paint (and often referred to as the Panton Classic). The more matte version has only been in production since 1999 by Vitra in an attempt to create a more affordable construction with a less expensive material — its plastic has a matte finish and is suitable for outdoor use. Learn more on vitra.com
Top photo: Nikita Borisenko