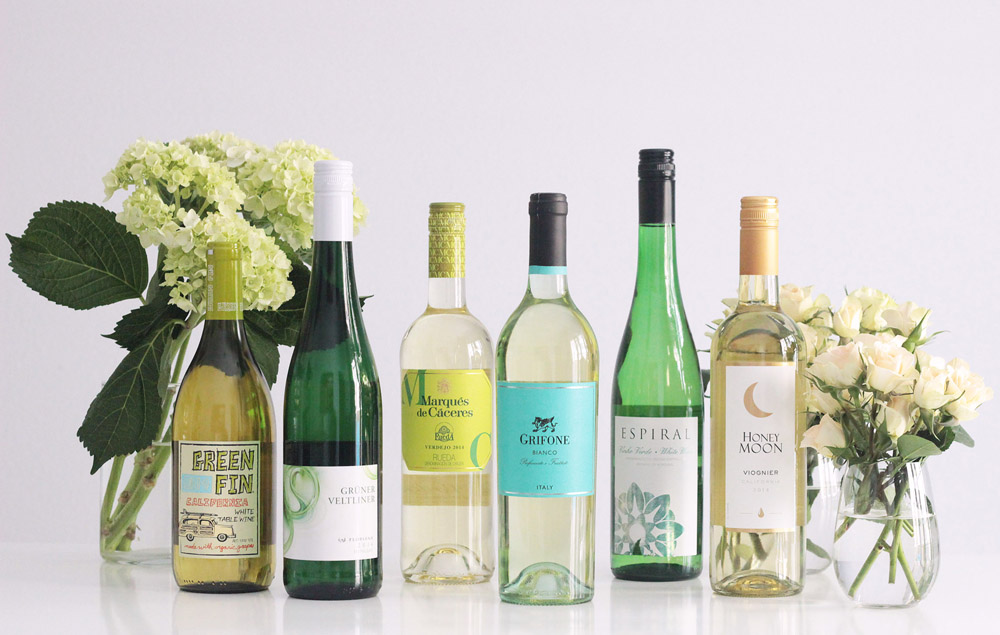 "What is better than to sit at the end of the day and drink wine with friends?"
– James Joyce, Irish writer
Wine country is filled with great wine; whenever I visit a Tasting Room here, I never have a problem finding a few I really enjoy. The real challenge seems to be finding inexpensive wine that I really enjoy. I am not typically drawn to the typical supermarket brands that tend to be mass production wines from gigantic wineries. Rather, I find I have better luck searching in retailers like World Market, Whole Foods, and Trader Joe's for lesser-known gems.
With spring quickly approaching, many people start to turn their attention to white wines. But actually here in wine country we enjoy white wines all year long. One of our guidelines: red wine is always preceded by white wine, and white wine is always followed by red wine. Pretty basic.
I've compiled a list of some of my favorites from Trader Joe's, each under $6. Keep in mind these two tips:
Wines at TJ's are not always in permanent supply, although these six have been available pretty consistently. If you find one you really like, you should buy more right away.
Vintage dates, or lack of a vintage date, does not need to be a consideration with these.
In order, from lightest to heaviest:
$4.49 Espiral "Vino Verde", Portugal, 9% alc.
Vino Verde is a region in Northern Portugal. The name means "Green Wine" and is meant to be consumed when young. It has some spritz, is very light, and has a crisp, clean finish. Very refreshing. Especially nice on the patio.

$3.99 Grifone "Bianco", Italy, 12% alc.
When a wine is designated as "Bianco", or "White", it is usually a blend of local grapes that can change from year to year. But the resulting wine should not differ greatly with the vintage. The style is crisp and aromatic, especially nice with salads and lighter food. Grifone is an Italian producer and also makes a nice Primitivo (like Zinfandel).
$4.99 Floriana "Gruner Veltliner", Hungary, 11.5% alc.
The Austrians have been making good wine from Gruner Veltliner for decades. Some producers are in their seventh generation of wine making. It can be made in different styles from very dry to sweet and the best ones can be pricey. This bargain from Hungary is lightly fragrant, easy on the tongue and has a nice clean finish.

$3.99 Green Fin "White Table Wine", California, 11% alc.
Very eco-friendly – "Made with Organic grapes" and comes in a lighter weight bottle. This one is a little fuller on the palate, but not heavy, with a soft, long finish. More reminiscent of Chardonnay than Sauvignon Blanc like the first three above. I've enjoyed this one many times, especially when I want a white with a little more substance to accompany food.

$5.49 Honeymoon "Viognier", California, 13.5% alc.
Viognier is a very versatile grape for wine making. It is typically lightly fruity with lovely floral aromas and more on the melon and honey side of the spectrum in flavor. This one is medium bodied, rolls across the palate, and has a long slightly sweet finish.

$5.99 Marques de Caceres "Rueda Verdejo", Spain, 12.5% alc.
Verdejo was used originally as a sherry grape, but has found new life over the past several decades as a nice dry wine. Rueda is the region where it is grown. Designating it as "Rueda Verdejo" means it is made with at least 85% of the Verdejo grape. This one has lovely, intense bouquet, is soft across the palate with a nice rich finish.

Try them out, let us know what you think. In the meantime, I'm working on a list of red wine picks for my next post.
Cheers!
Tom
Photography & styling by Erika Brechtel