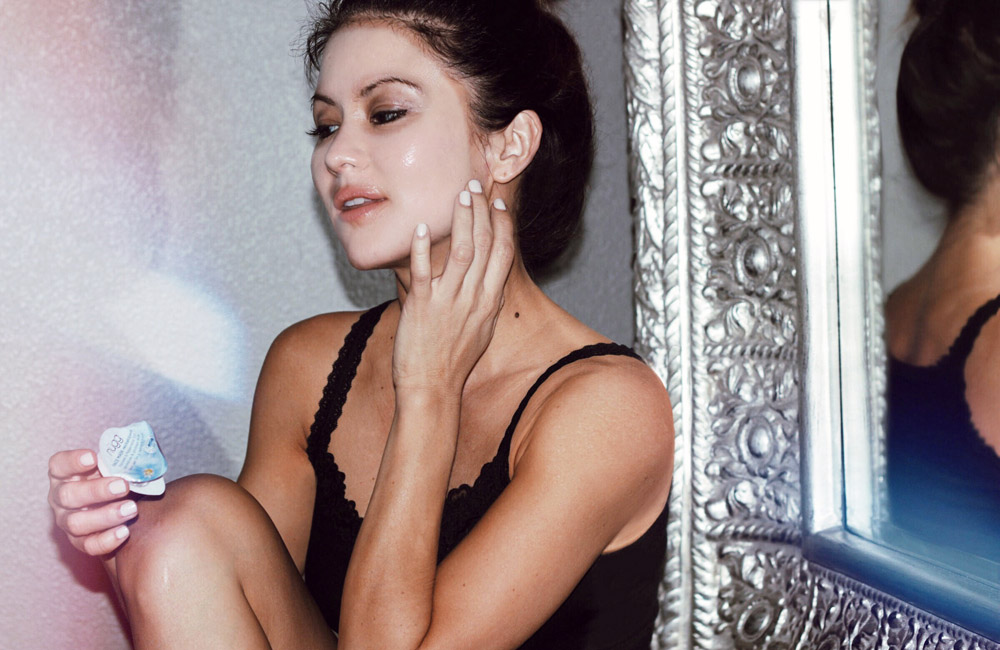 Single-serve skin savers…sign me up!
I read recently how these little on-the-go face masks are all the rage right now, so I was pretty excited when nügg sent me some product to test out for myself. I do microdermabrasion once a month, but in between treatments (especially when I'm traveling), I have noticed how dull my skin can get, the older I get. Trying out Nugg's 4-day intensive skin treatment was like treating myself to four fun little relaxing mini spa days, but I also saw actual results.
The first day consists of a 2-step treatment with an Exfoliating Mask and a Revitalizing Mask (an Allure 2014 Best Beauty Award Winner). Jojoba beads and natural lactic acid very gently remove dead and dry skin cells, smoothing the skin, to start. Then, a tingling, cooling minty formula that smells and feels like a wake-up call for your skin and senses gives you a fresh healthy glow (I seriously LOVE this one!).
The second and third days require 1/2 pod each of the Hydrating Mask (an Allure 2014 & 2015 Best Beauty Award Winner), infusing overnight hydration with spirulina extract, camellia seed oil, cranberry, olive, aloe juice, and flaxeed, grape and linseed oils. Note: if you are traveling, be sure to bring a Ziploc bag or similar to store the second serving for Day 3.
The final day is a treat with yet another dose of the invigorating, breath-of-fresh-air-for-your-face, Revitalizing Mask, plumping up your skin and revealing rosy, dewy skin. You'll just feel more awake and rejuvenated = happy happy joy joy.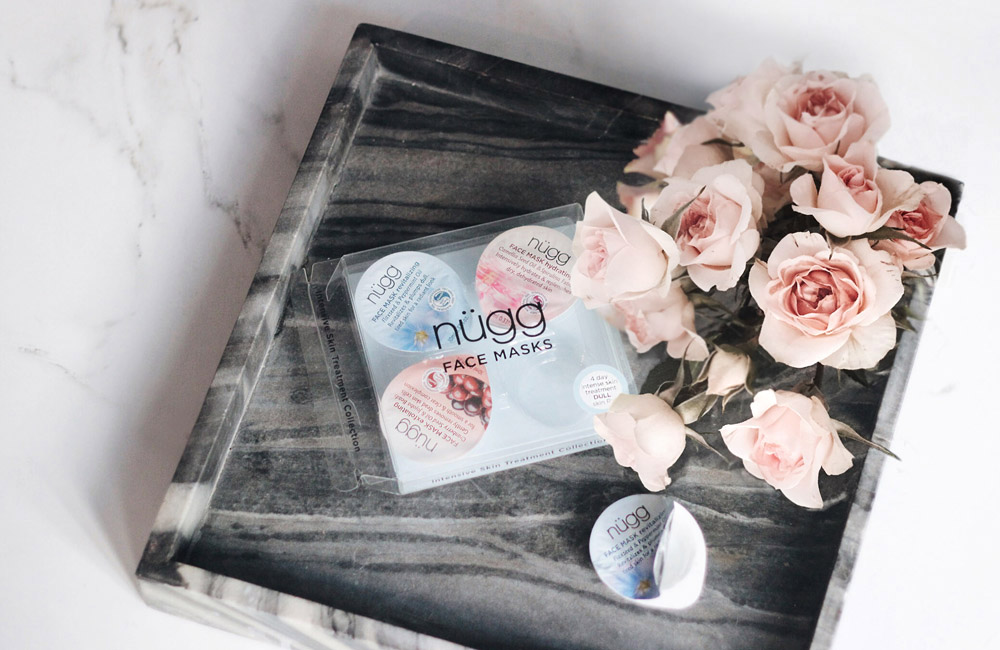 Each mask is made with over 90% of natural or naturally-derived ingredients and without petrochemicals, parabens, sulfates, synthetic colors and fragrances (this is actually pretty hard to believe). Because they're in single-serve cups, they're free of preservative-like chemical emulsifiers — and obviously, bonus, are super handy for travel. Choose a 4-day regimen to fit your specific skincare needs, or select individual masks at about $3/pop. I cannot wait to try the lip mask and the eye mask (desperately needed after a long plane flight!).
After the four days I can safely say my skin feels more supple and definitely looks smoother and more "fresh" — I was impressed! I'll definitely be treating myself to these again! And if you happen to give any of these a shot, do give us a shout out and let us know what you think!
Photography styling by Erika Brechtel; product provided c/o nügg