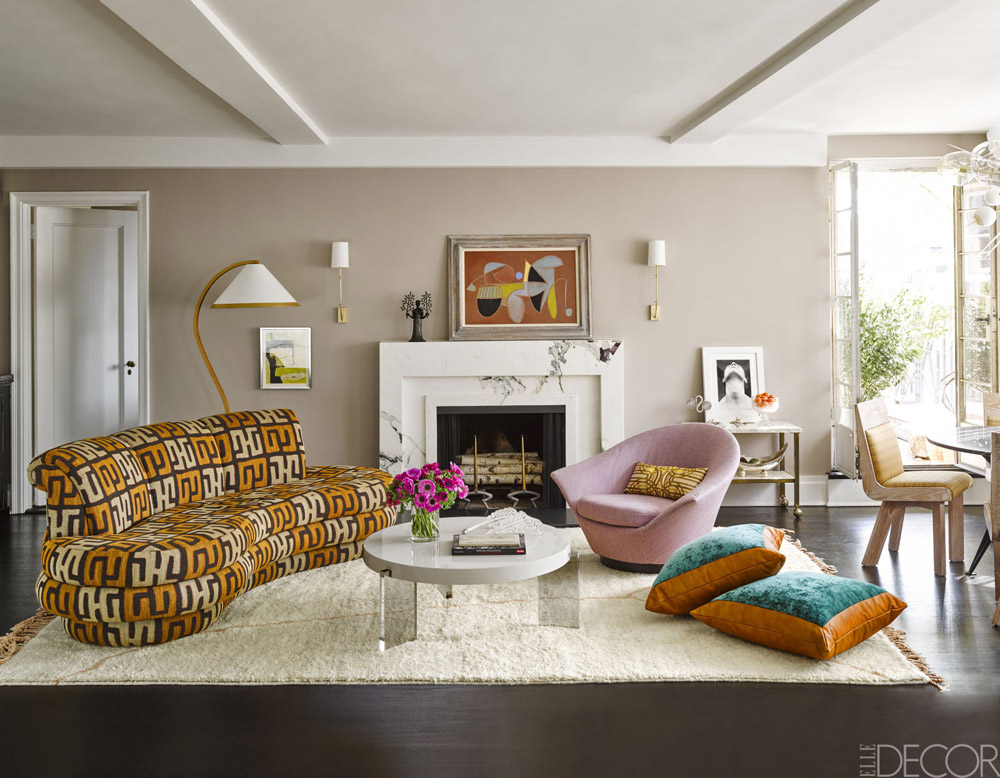 Actress Marisa Tomei is "just like us!" She scours Etsy, eBay, flea markets and thrift stores for vintage treasures, too.
And she's brought them together in a dream-inducing double-size apartment in Manhattan where a Milo Baughman chair, a Lindsey Adelman chandelier, a Saarinen table,  marble fireplaces, 1940's vintage French garden chairs and Moroccan rugs live in perfect harmony.
At first glance, I admit I thought this was in L.A. — sunny, bright, warm with a casual mid-century feel. I love how Ms. Tomei has brought a California vibe to her home in New York, with the help of designer Alexandra Hayden. I think the secret is texture: Hayden says, "Everything had to be elegant or tactile, because those are her two realities. She is either gussied up and going out, or in sweats recovering from a day on Broadway. She loves to feel grounded and cozy."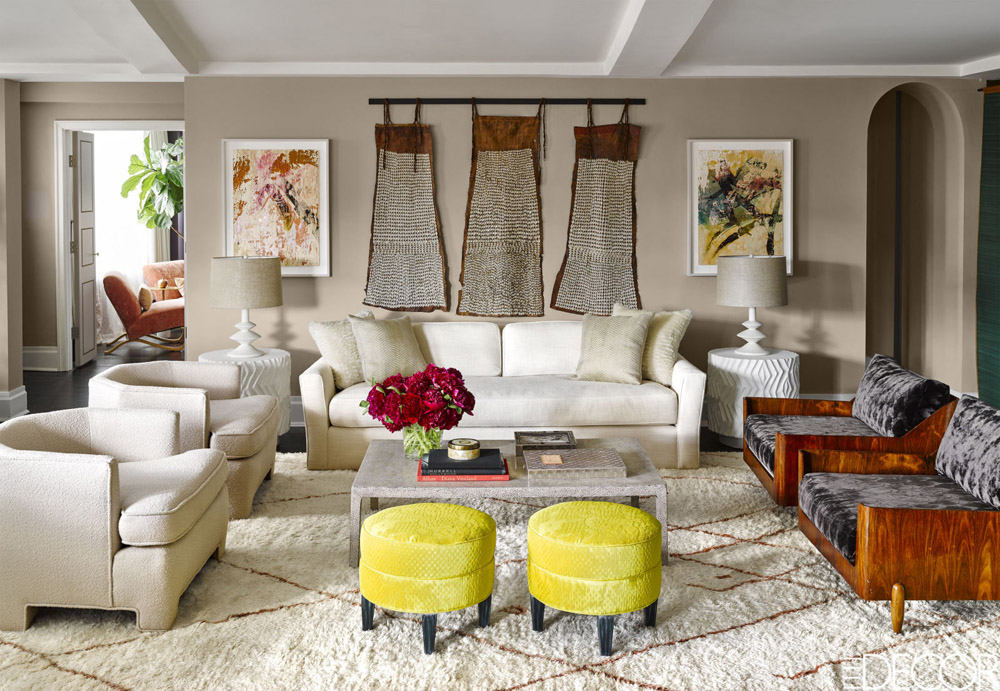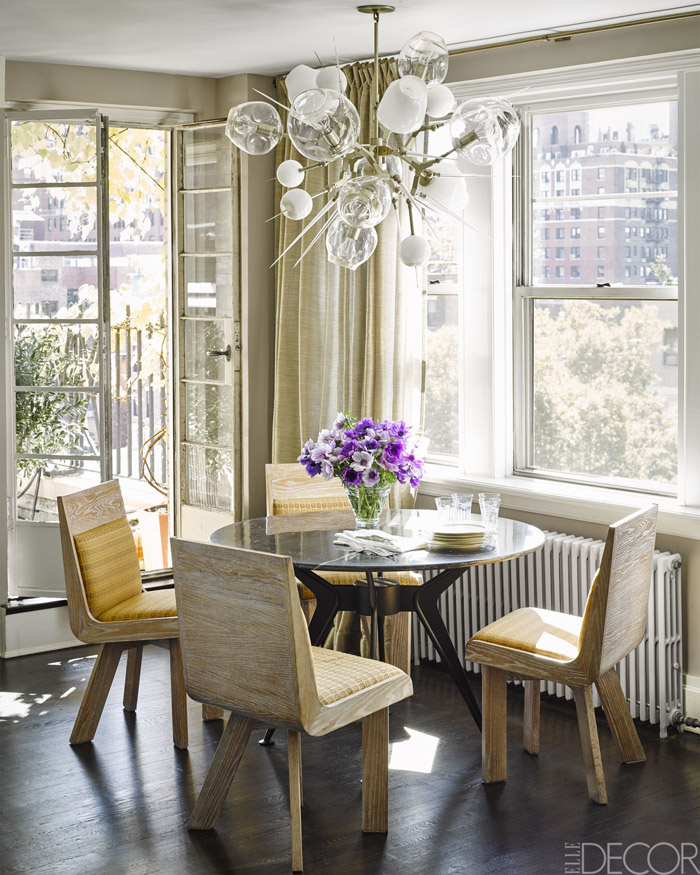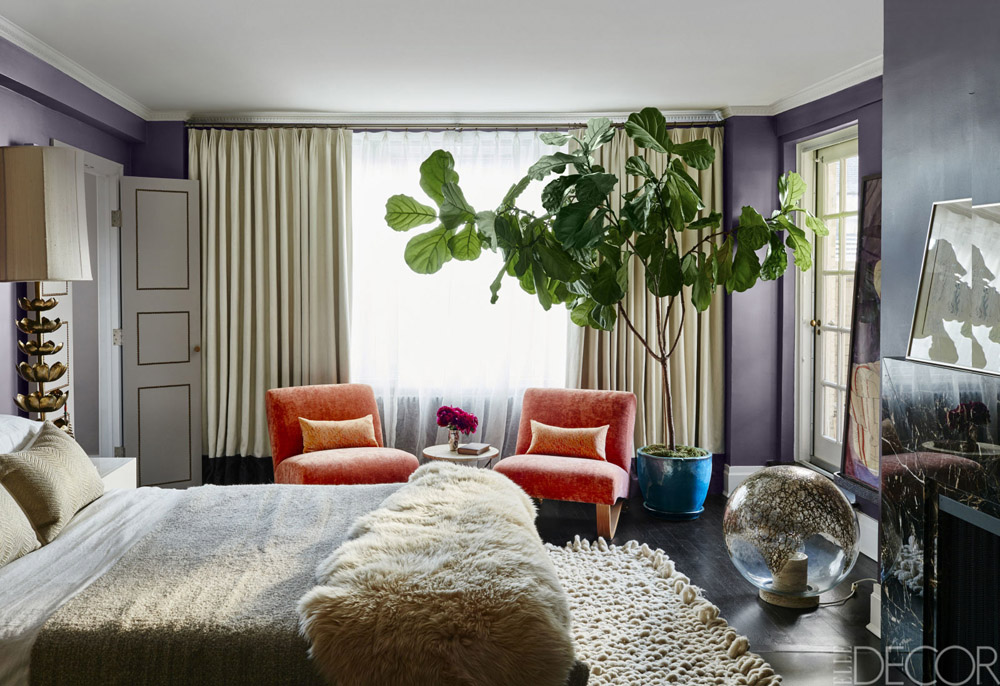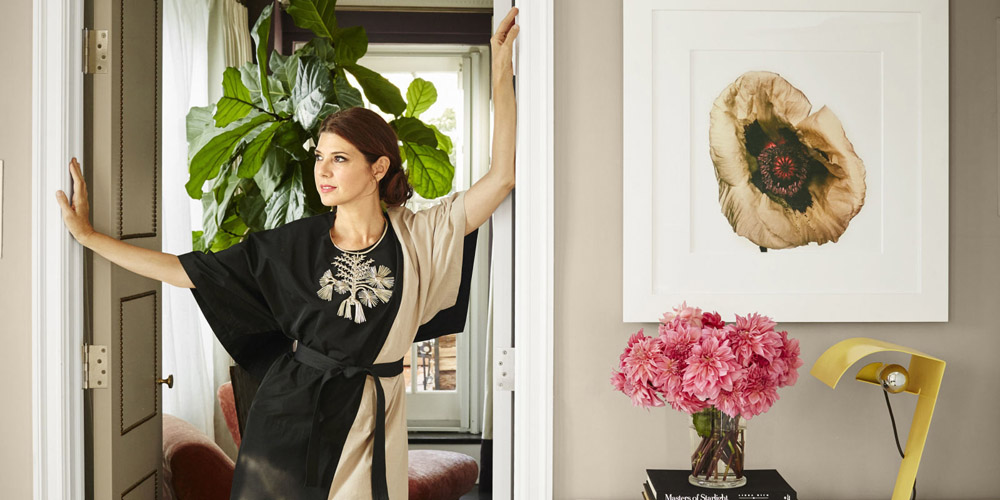 She's won us over for decades now, but I'm even more smitten with this simple quote about why she loves to collect vintage goods:
"What are the details of another person's life? What's the history of an object?"
And I always want to know, "What motives went into the designer's process for creating this piece?" Some questions to ponder on your next treasure hunt!