Who would've thought stacking stuff could be so fun?
A few weeks ago I styled a last-minute shoot for my latest venture, MavensTV (launching soon, more to come!), and I literally rolled in suitcases and boxes full of all of my favorite pieces to style an on-the-spot vignette that represents the kind of women we hope to attract and inspire. It was such fun to throw it together!
If you wanted to break it down and create something like this for yourself in your home or office, here's an easy 1-2-3:
#1 Line up mixed framed black & white photographs along the back wall. As a general rule, I like to roughly bulge out the center/height, and taper down/out the sides. (I also mixed black frames and various gold frames for texture.)
#2 Create stacks of books and magazines, and mix the orientation both flat and vertical with bookends. (I typically try to spread color throughout, such as dots of pink/red across, or blue/green across, etc.)
#3 Layer in colorful blooms and small accessories. It's always nice to top stacks with a piece or two (and vary the heights).
For more tips, check out How to Style A Bookcase.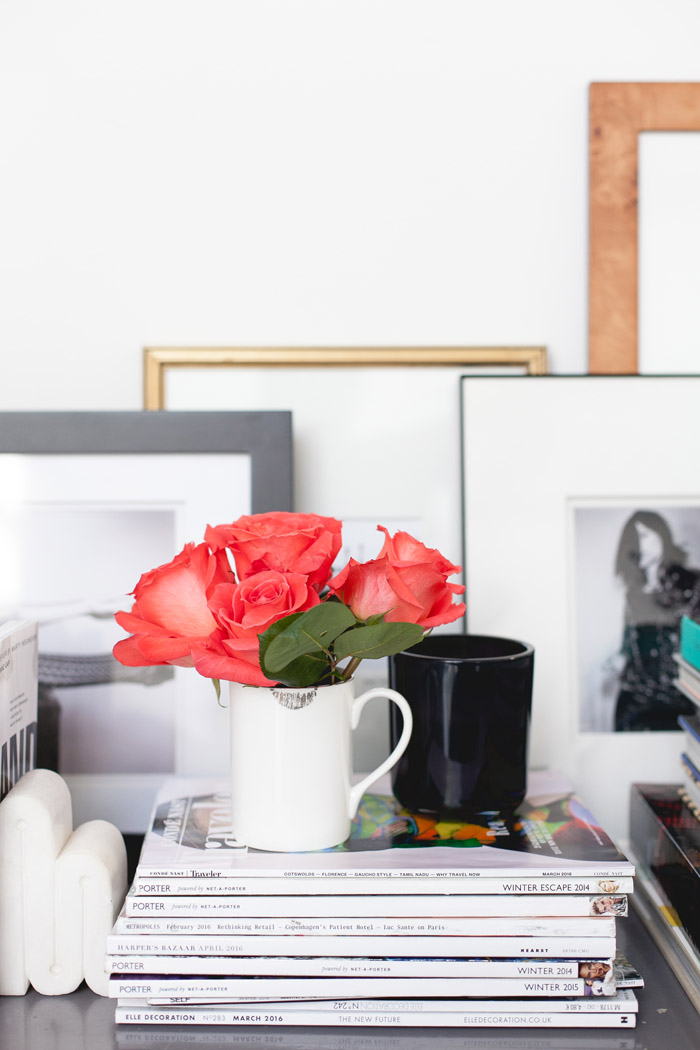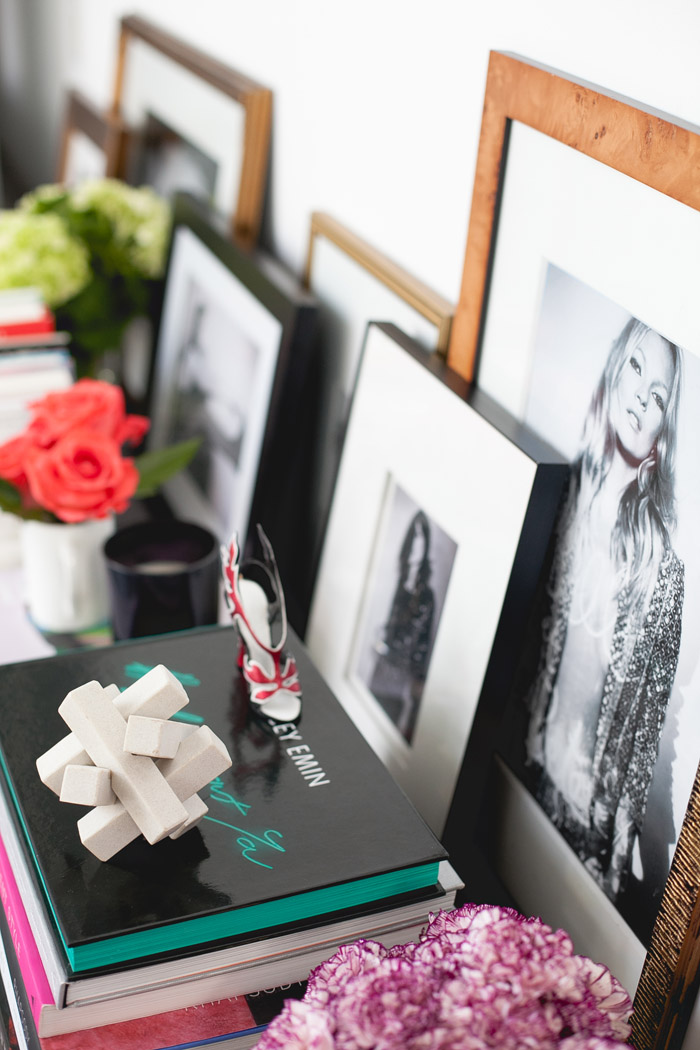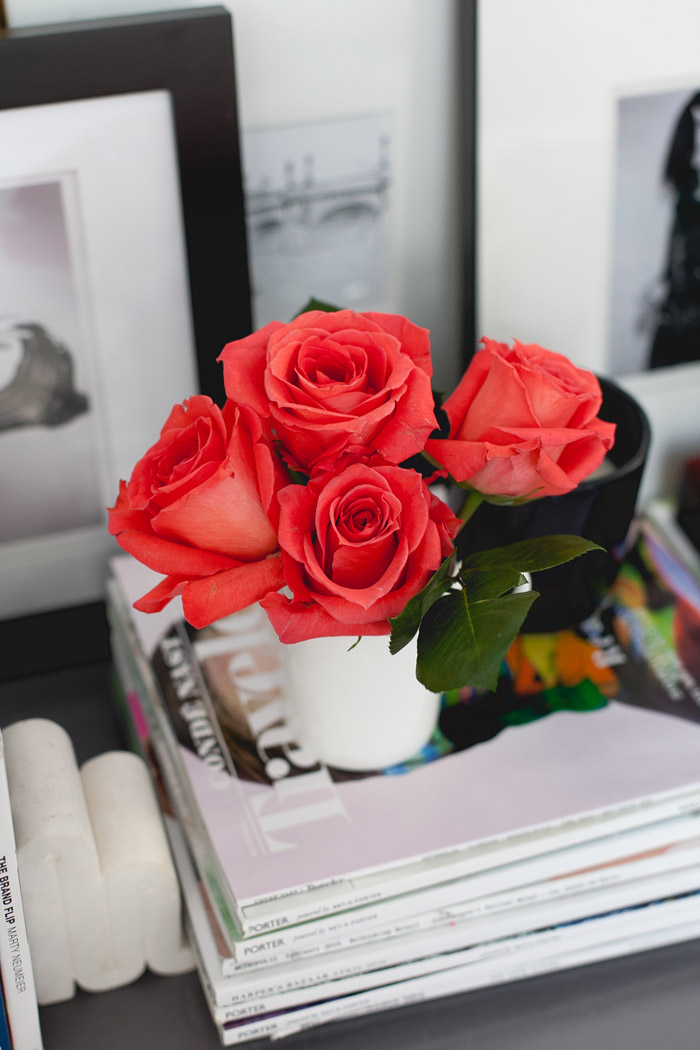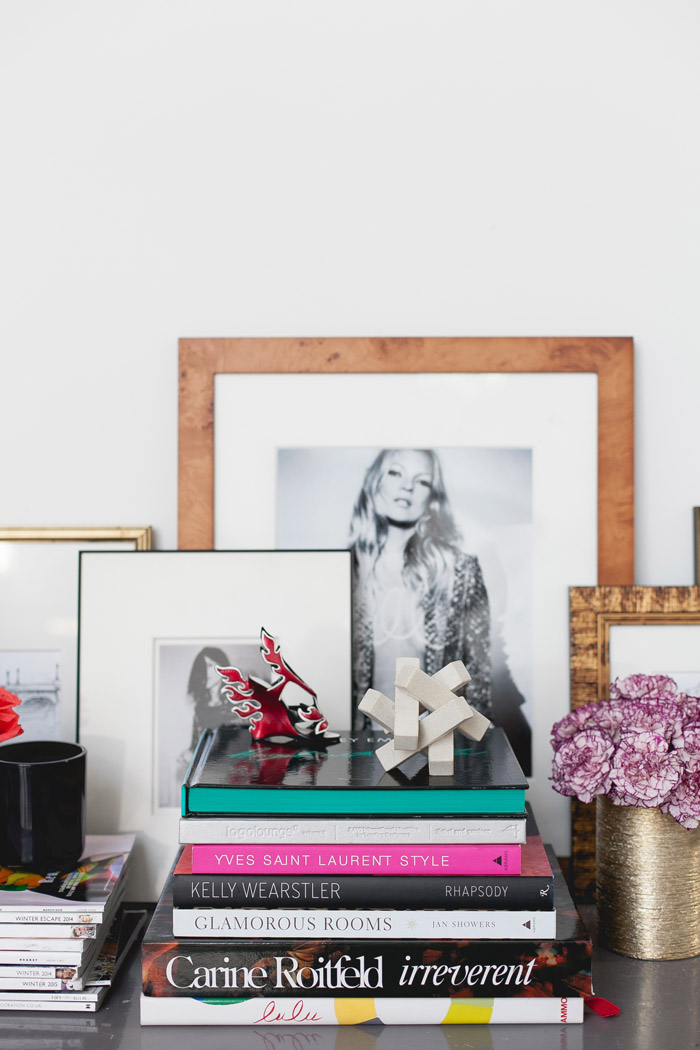 Stay tuned, can't wait to officially launch MavensTV next week!!!
Photos by Jennifer Daigle; styling by Erika Brechtel