Mavens TV HQ is ready for her closeup!
Last week I had the opportunity to style up this stunning loft office space (home to both Mavens TV and Citrus Studios) for a last-minute video shoot…in 4 days! My Mavens TV partner and Citrus Studios owner Kalika Yap wanted my help to better marry her mod-pop pieces from her previous office (featured on Glitter Guide!) with her new contemporary home-away-from-home.
Keeping it all open, we wanted to be sure to create a variety of areas for collaboration and inspiration. But I was able to step up the sophistication of the existing white and yellow furniture by incorporating black accents, and soften up the starkness of the contrast and hard edges with global texture (see my concept board and sources here). The time crunch certainly limited our options, but thankfully World Market, West Elm, Target, IKEA, Homegoods and Lulu & Georgia came to the rescue!
Next up: definitely artwork for these blank walls!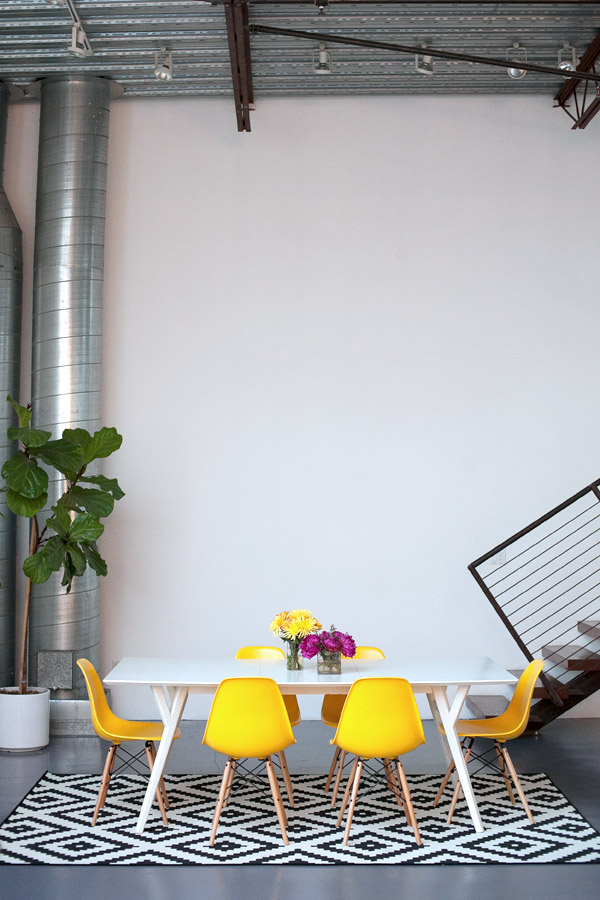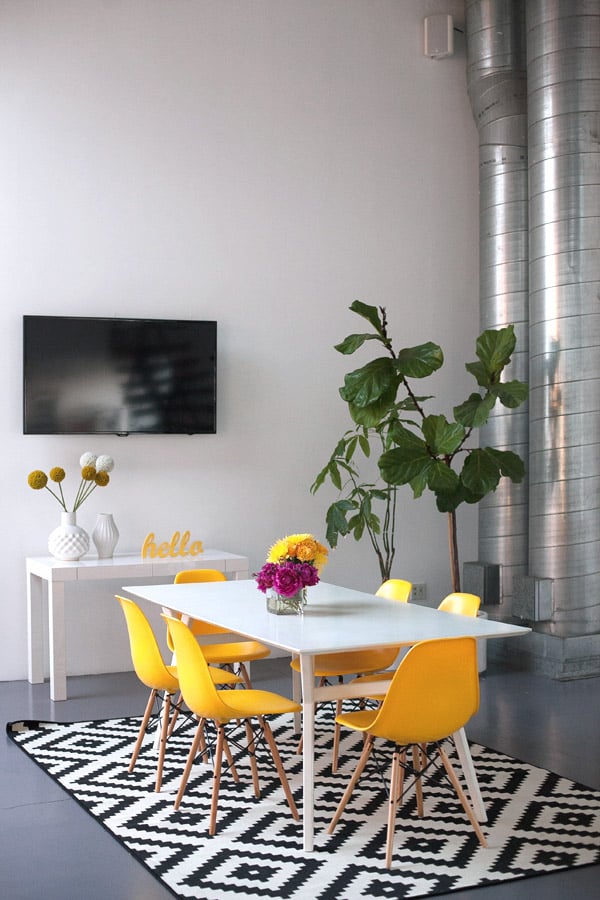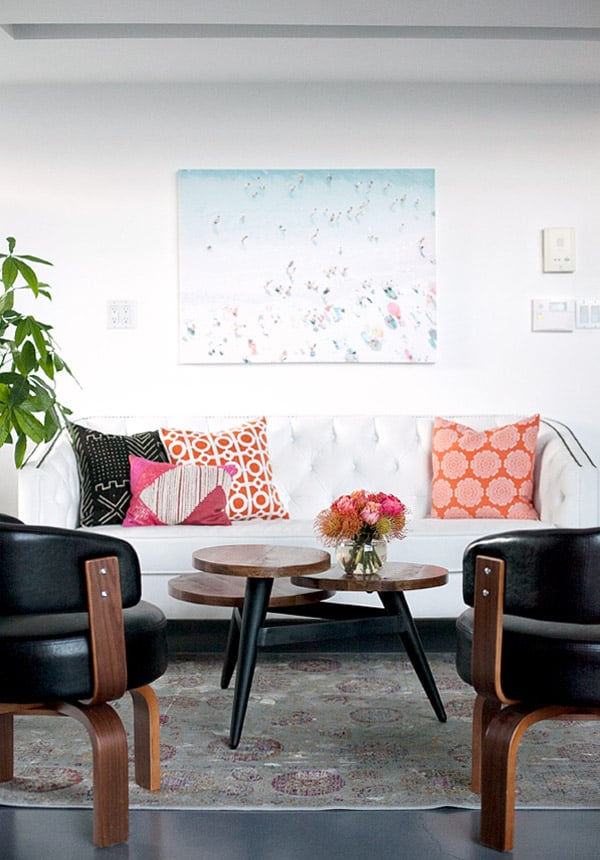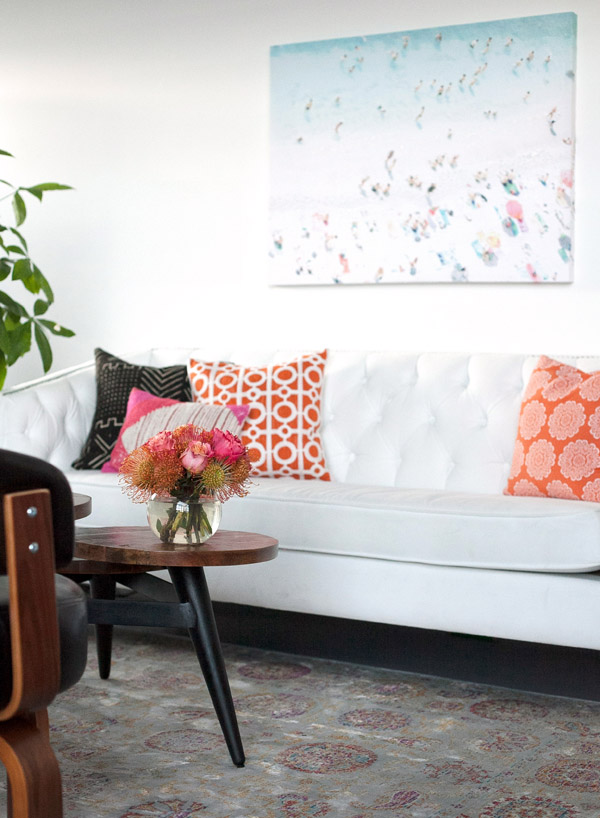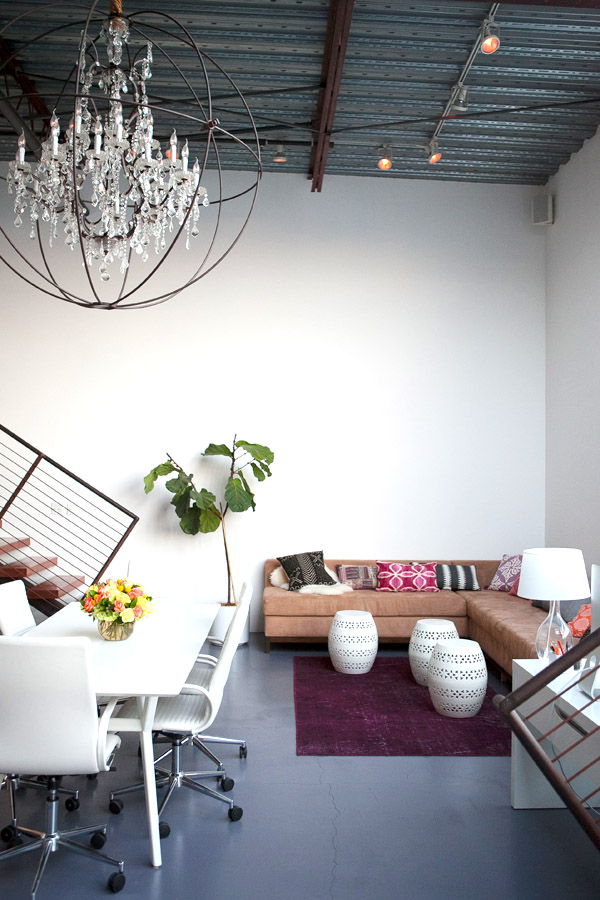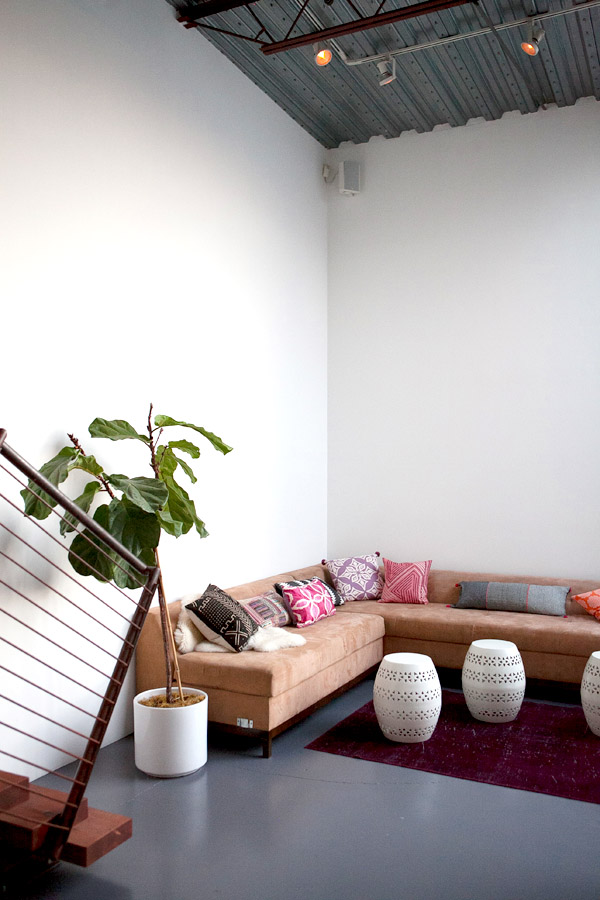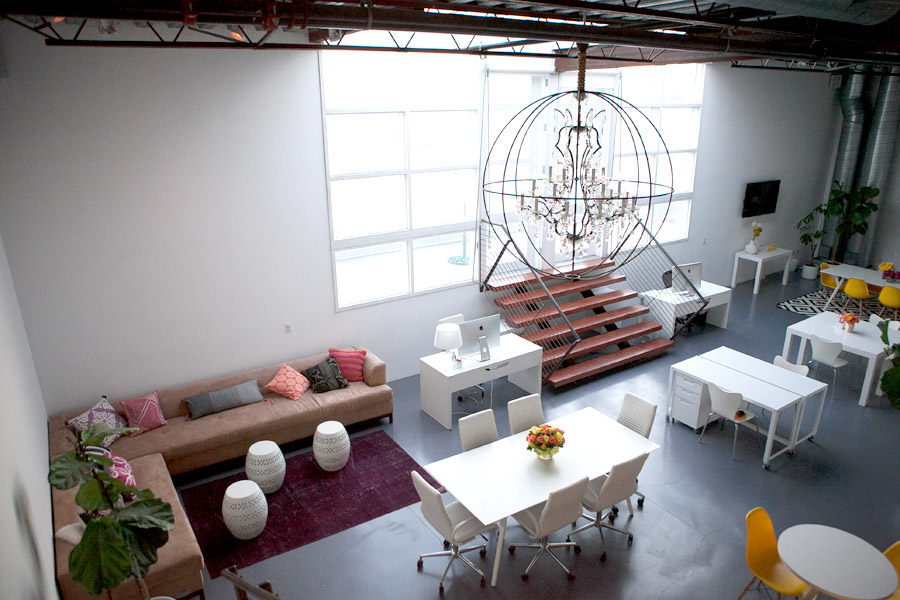 Come see it in person this Sunday 6/12 at our first open BRAND BOSS Workshop! More info here: mavenstv.com/workshops
This space is also available as a filming location: contact Kalika Yap at kalika@citrusstudios.com or +1 310 717 8201, or inquire here.
GET THE LOOK:
(Rugs: in-store at IKEA & Homegoods)
*Side note: the beach artwork happens to be by a client of mine from a decade ago, Judith Gigliotti! Total coincidence, I love it!
Styled by Erika Brechtel; photography by Jennifer Daigle