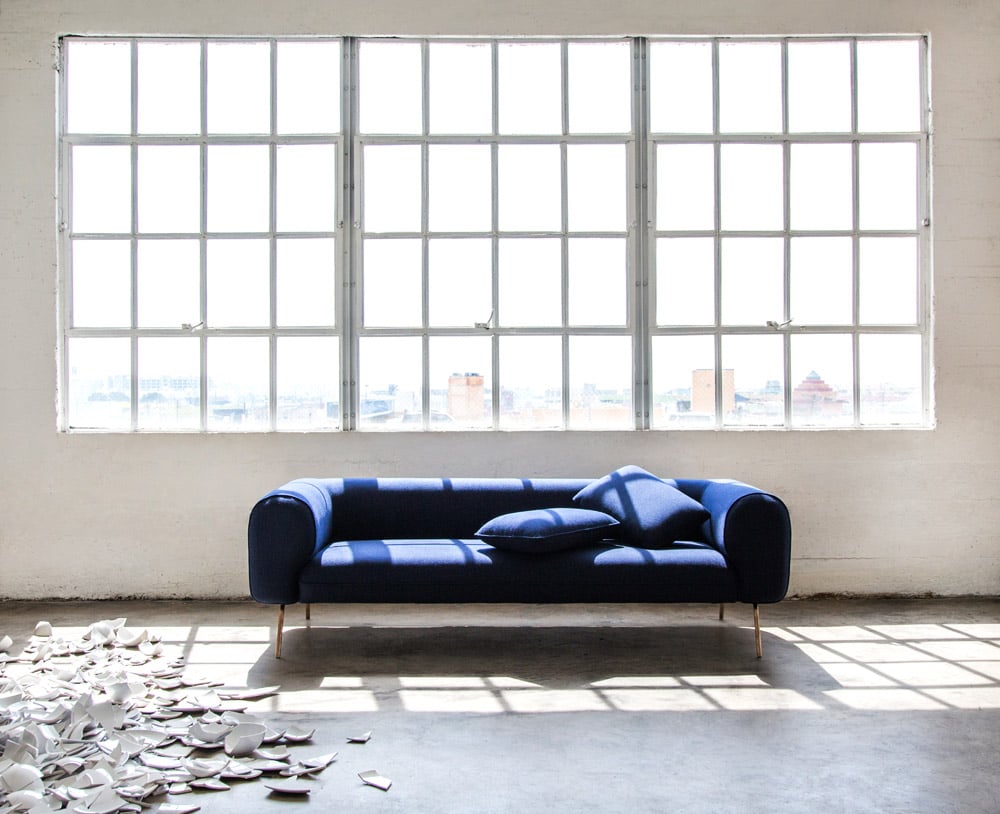 A sunny day in downtown LA….broken plates and cacti…
A unique day for me a few months back when I had the incredible opportunity to style a photo shoot for client Capsule Home in a light-filled loft with the very talented photographer Tessa Neustadt. When you get to work with such beautiful pieces and a creative director's inspired vision, well, the fun for me is bringing it all to life!
(I also had the opportunity to design Capsule's logo, brand and website — another project that I have yet to add to the portfolio. Ahhh, life has been full!)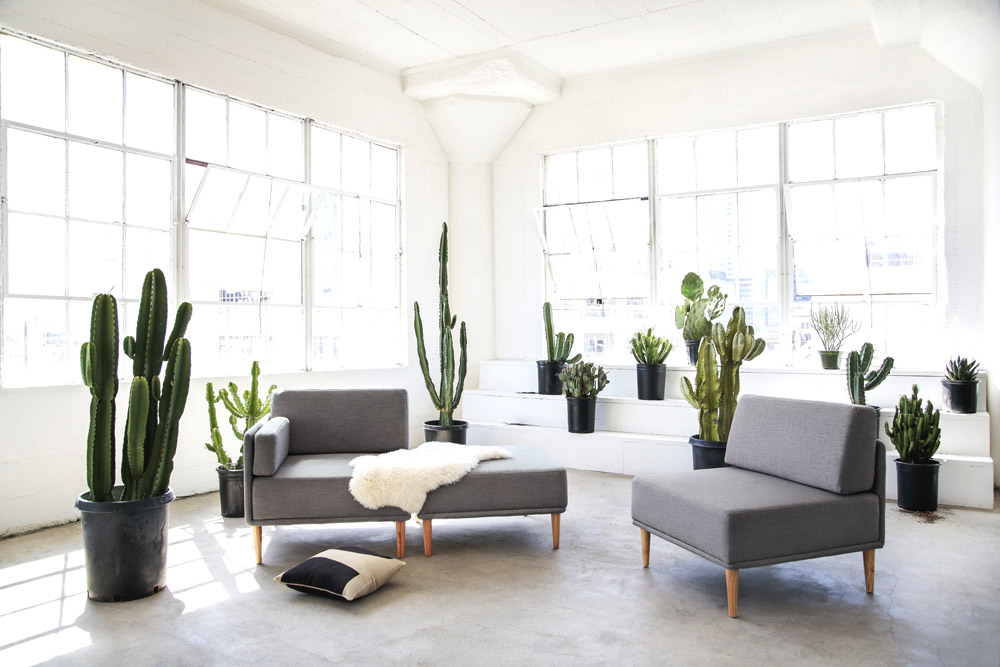 Capsule Home makes good design accessible to all by partnering directly with designers. I particularly love this gray tweed sectional sofa with which you can create multiple configurations — get creative!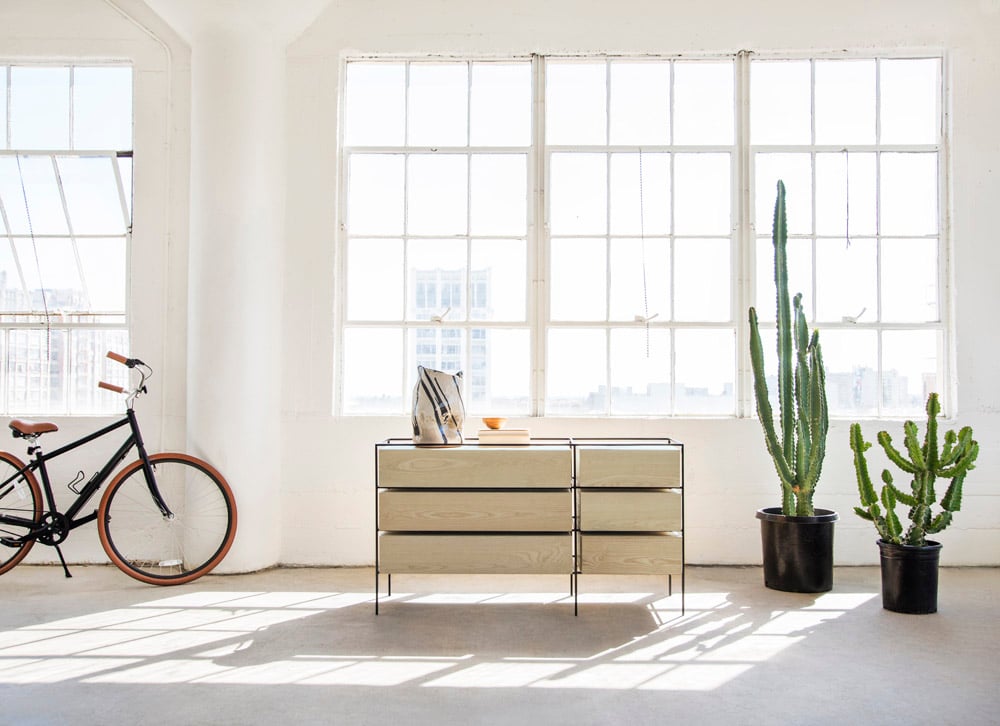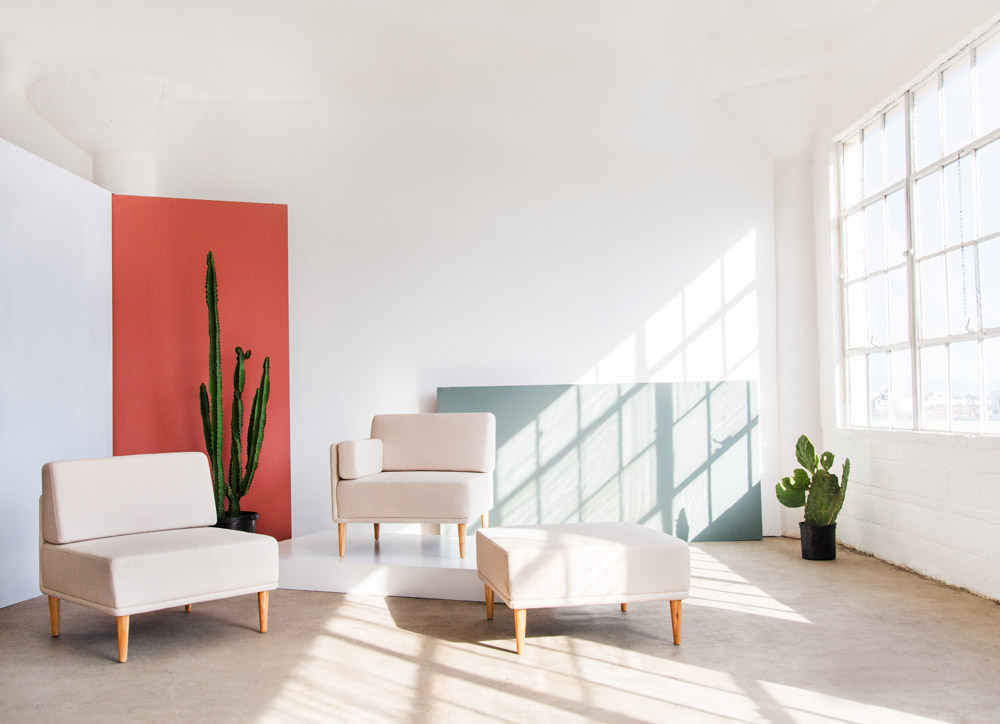 This was one of my favorite set-ups: we chose six colors to paint these large 4'x8′ wall modules and got to play around with the stacking and composition. The light and shadow from the windows added to the sculptural quality; the sparseness allowed us to treat each piece like a work of art in a modern gallery.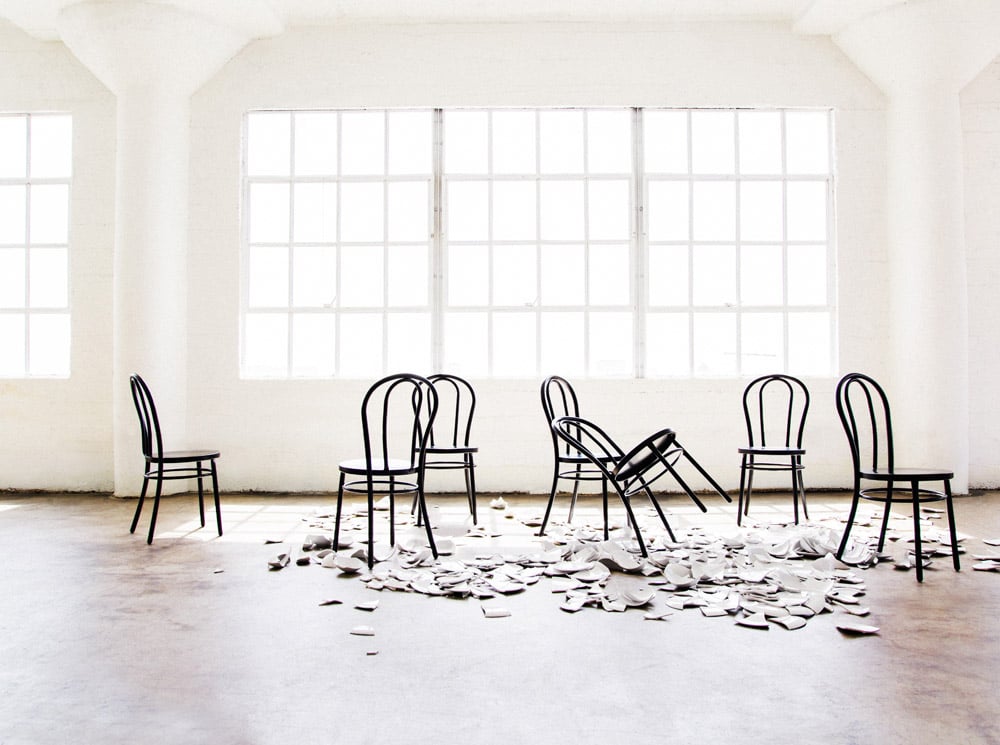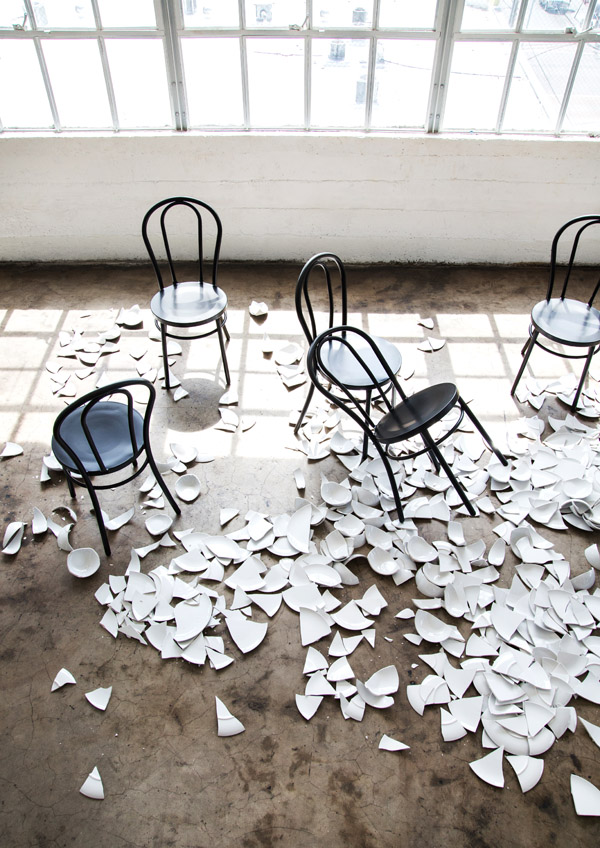 Breaking the plates was admittedly, very fun!
What a great team!
Check out the current collection at Capsule Home
Furniture by Capsule Home; photos by Tessa Neustadt