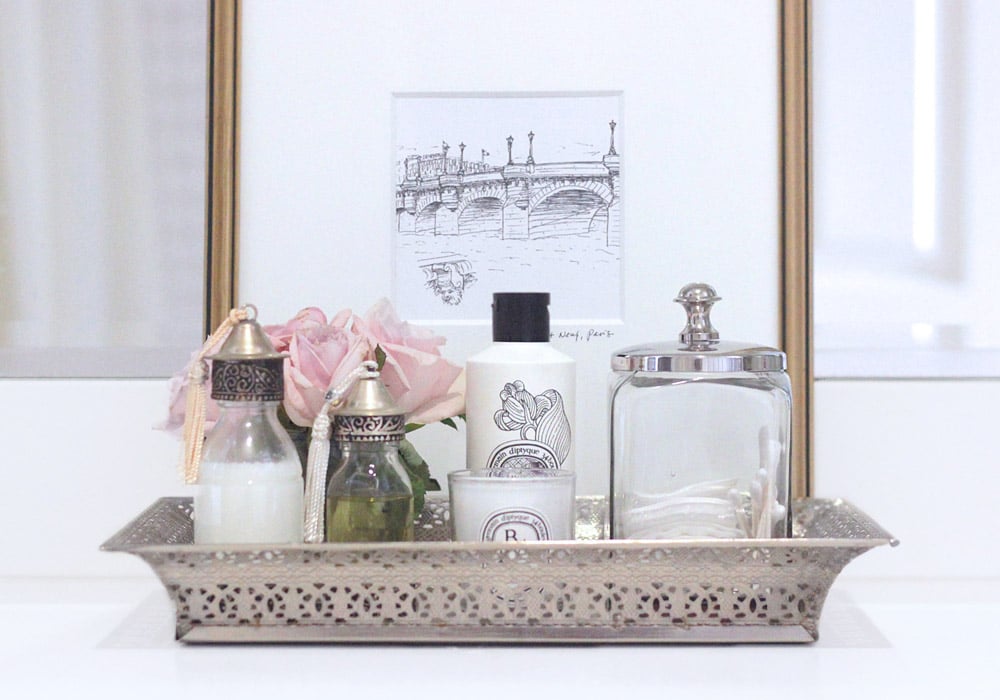 I like trays. And I like to make them pretty.
But what an easy way to dress up a boring bathroom without breaking the bank! Here are my tips for styling a pretty (and useful!) bathroom tray:
No. 1 Start with a pretty tray
A tray helps to keep random items organized, and adds a dash of personality to a bland countertop. I found this sexy silver number at Homegoods, but also check out stores like Target and World Market for inexpensive options too (or pick one up on your next vacay!). My basic philosophy is to then fill it with items I actually use on a daily basis, or items that bring me joy.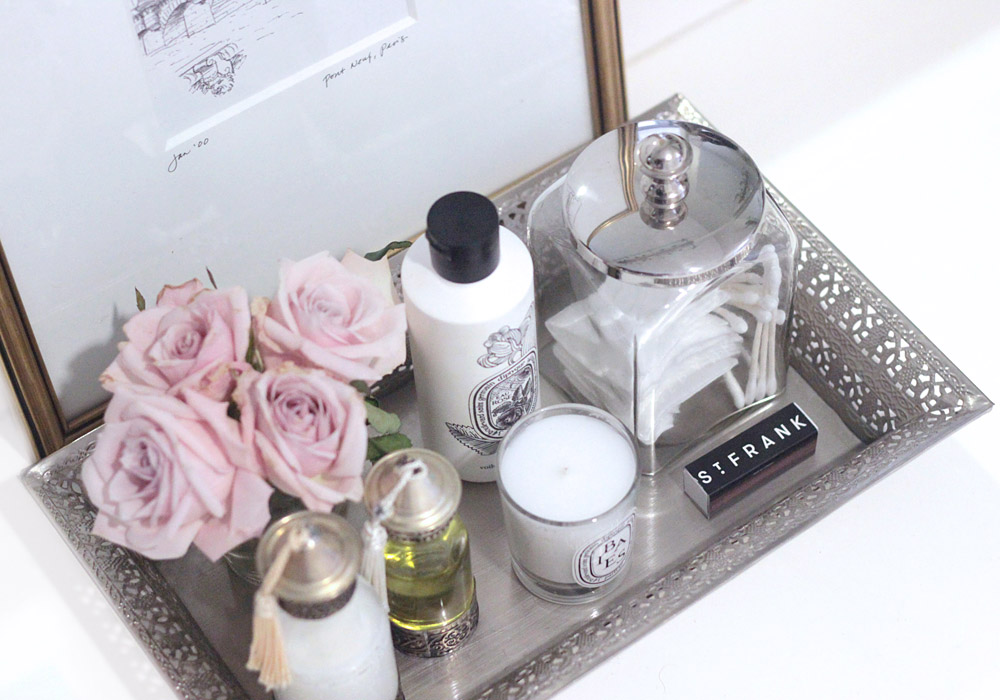 No. 2 Fill with pretty bottles & canisters
I picked up these tasseled bottles in the souk in Marrakesh, Morocco, and filled them up with coconut oil and grapeseed oil (both of which I use often and both of which have not-as-attractive original packaging). Q-tips, cotton balls or pads are always nice because they're white and lightweight…and we ladies actually do use them. So nice to not have to fumble through drawers and cabinets to find them!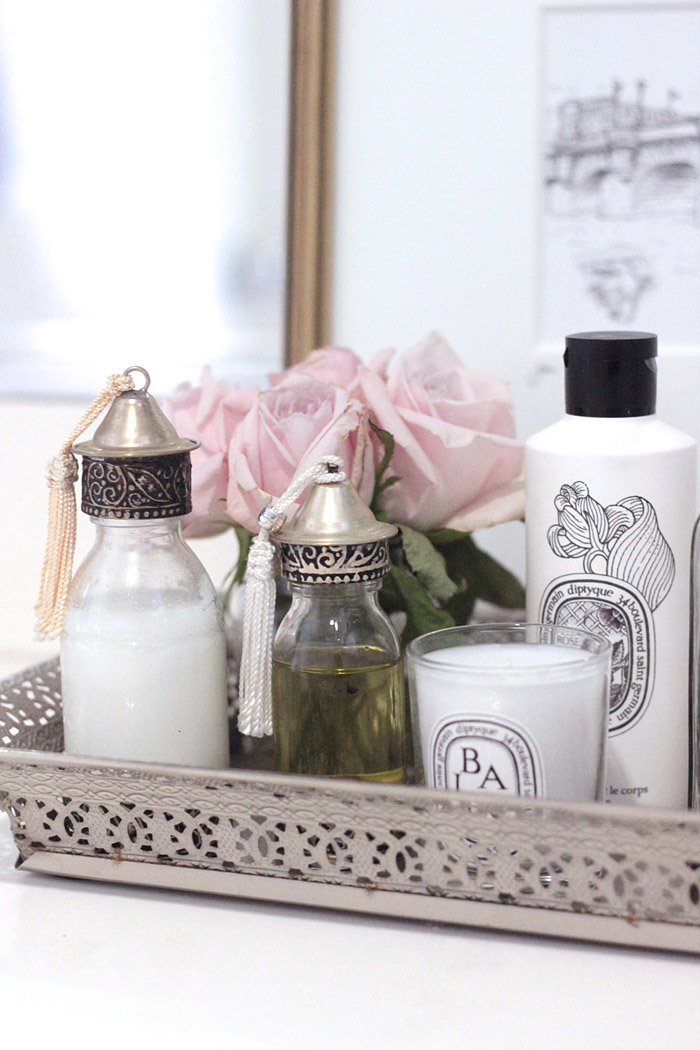 No. 3 Add your favorite lotion (or perfume) and candle scent
…again, two very useful and very pretty items. I'm currently obsessed with Diptyque's rose lotion and I'll always be a fan of their Baies candle — perfect for that rare bath night when we can take some time to treat ourselves. (Be sure to keep a pretty matchbook handy too!)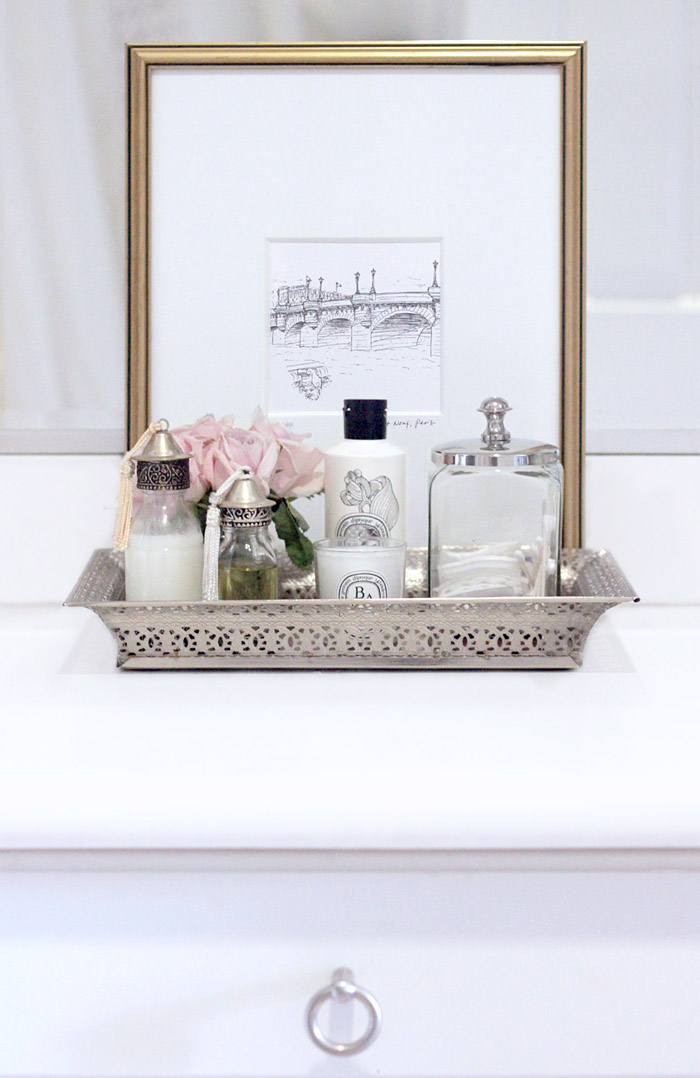 No. 4 Back it with a little framed piece of art
I love incorporating mementos from my travels into my decor, and this little sketch I did on the bank of the Seine takes me back there every time I catch a glance at it. Drawings, postcards, or travel photography add your own personal touch (and a smile!).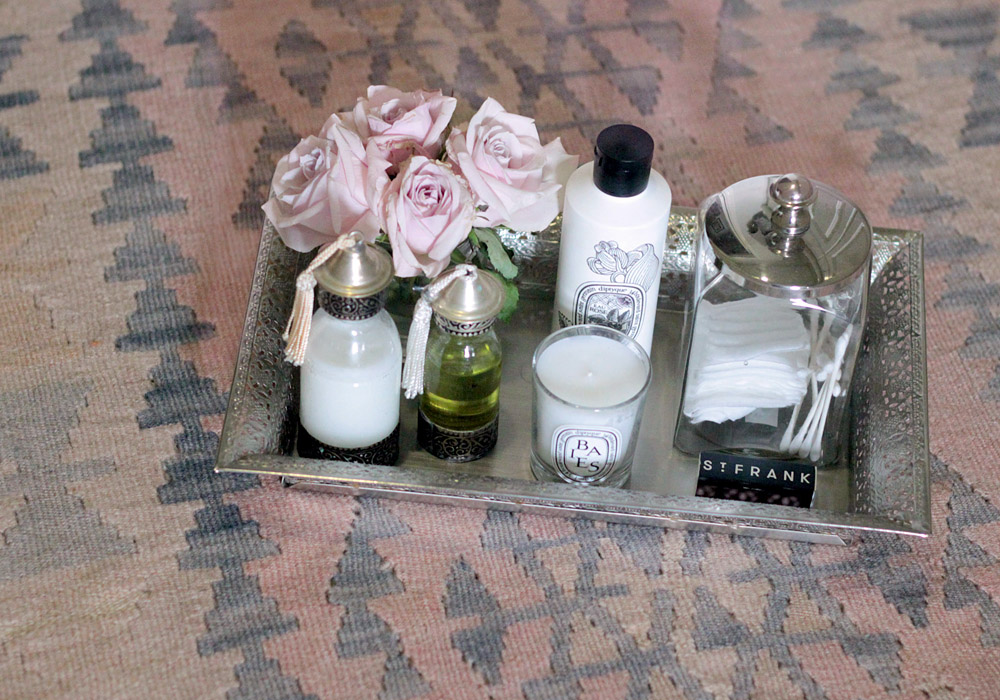 No. 5 Mix in a few fresh blooms
Flowers add color and life to any space. And even better if it's a floral that has a scent you enjoy too.
Get started:
Photos and styling by Erika Brechtel