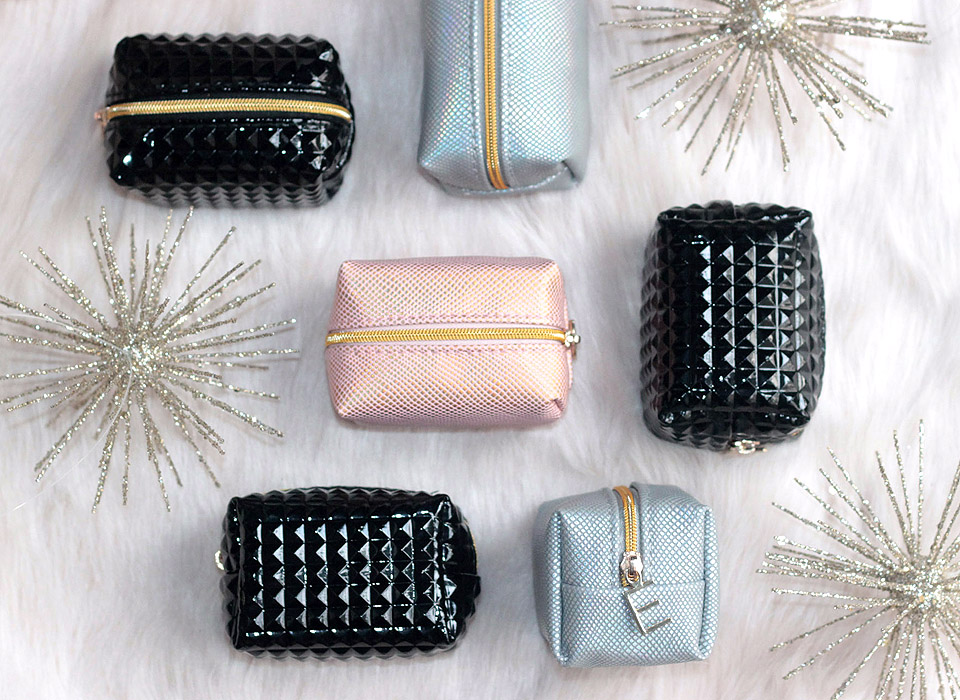 Who doesn't love a gift that's useful, personable AND adorable?
As a busy working mom running from meeting to meeting, there have been many a time I've had a mini emergency that required a quick little fix.  So I was more than excited to stumble upon Pinch Provisions' Mini Bar, where you can customize a Minimergency Kit with your choice of fabric and charm. There are so many cute options to play around with for you and your friends! Of course my favorites were the black studded vinyl, the silver snakeskin, and this pretty peachy blush snakeskin.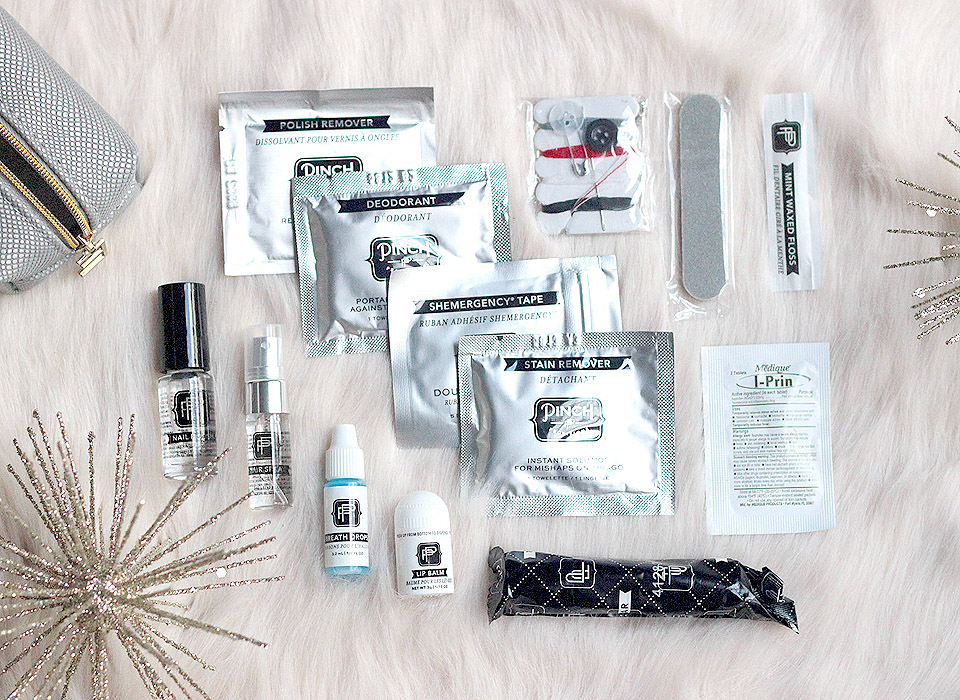 The kit includes 17 essentials: stain remover, mending kit, Shemergency® tape, earring backs, safety pin, lip balm, deodorant towelette, hair spray, clear elastics, clear nail polish, nail polish remover, emery board,adhesive bandage, pain reliever, breath freshener, dental floss, and yes, even a tampon.
I want to mention, this is NOT an ad. I really do think this idea is brill and their interactive customizer is so easy to use. So much so, I had to get one for me too!
Start making yours here: www.pinchprovisions.com/pages/minibar
Good luck with your shopping!