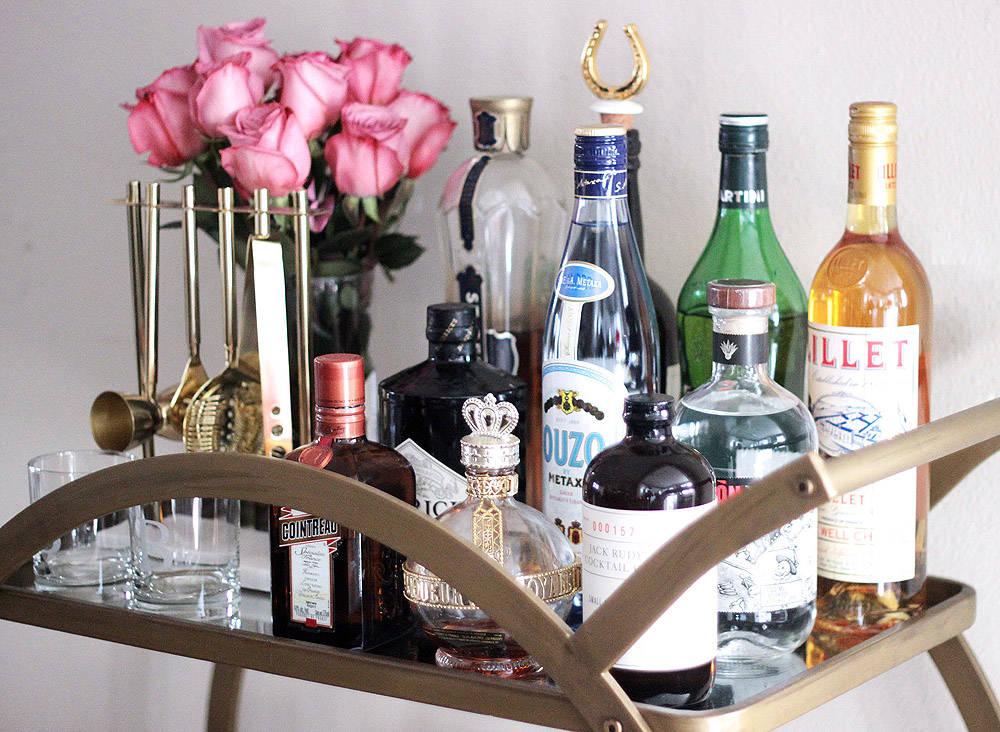 This bar cart is ready to party.
I picked up this little 1970s-ish brass bar cart and couldn't wait to get styling it up. Added some of my fave liquors and liquers, bar tools, monogrammed glasses, my vintage Italian ice bucket, and flowers for good measure. I do believe even Ms. Moss approves…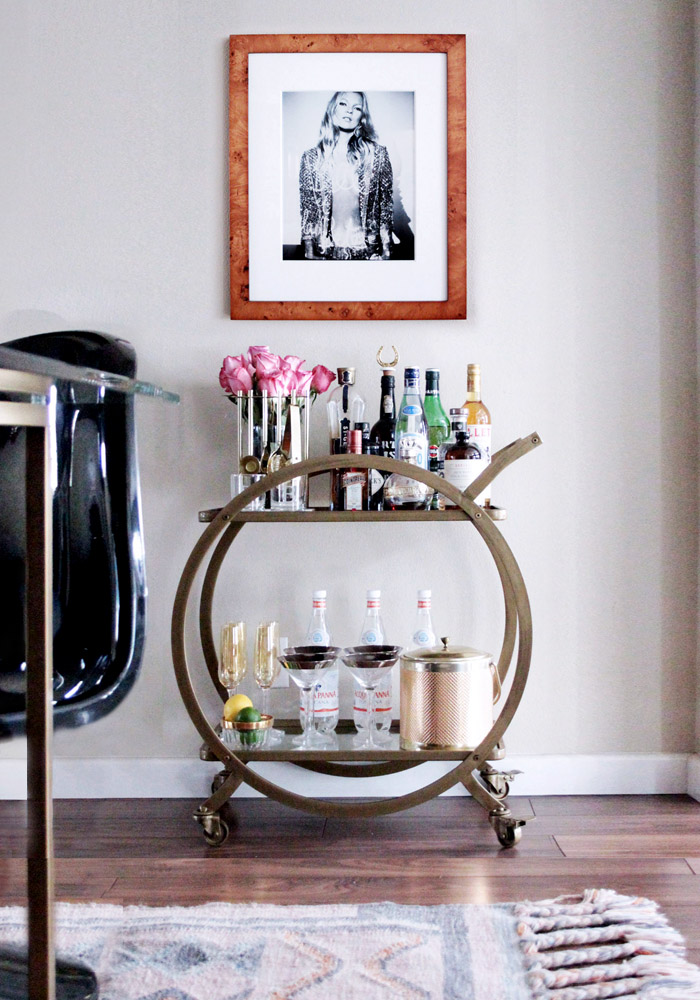 Tip No. 1:
Put liquor on top, glasses on bottom.
If you think of the top shelf as your "counter" to mix drinks; keep the non-essentials on the bottom shelf.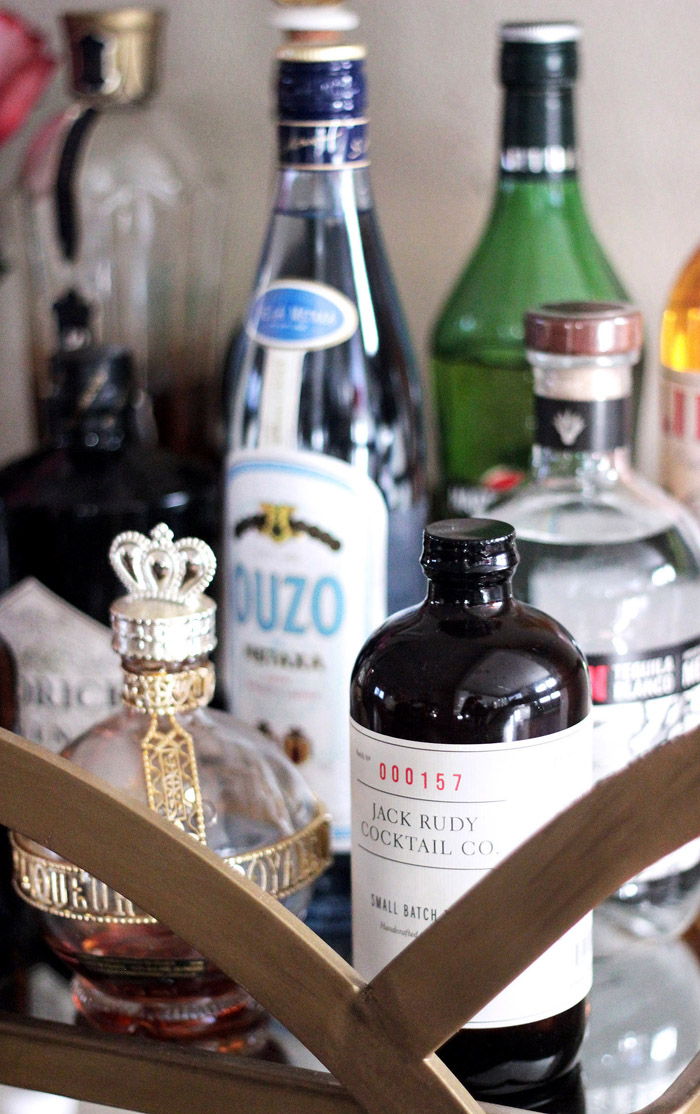 Tip No. 2:
Go for well-designed packaging.
Throw in some pretty bottles just because, and lesser known finds to spark curiosity.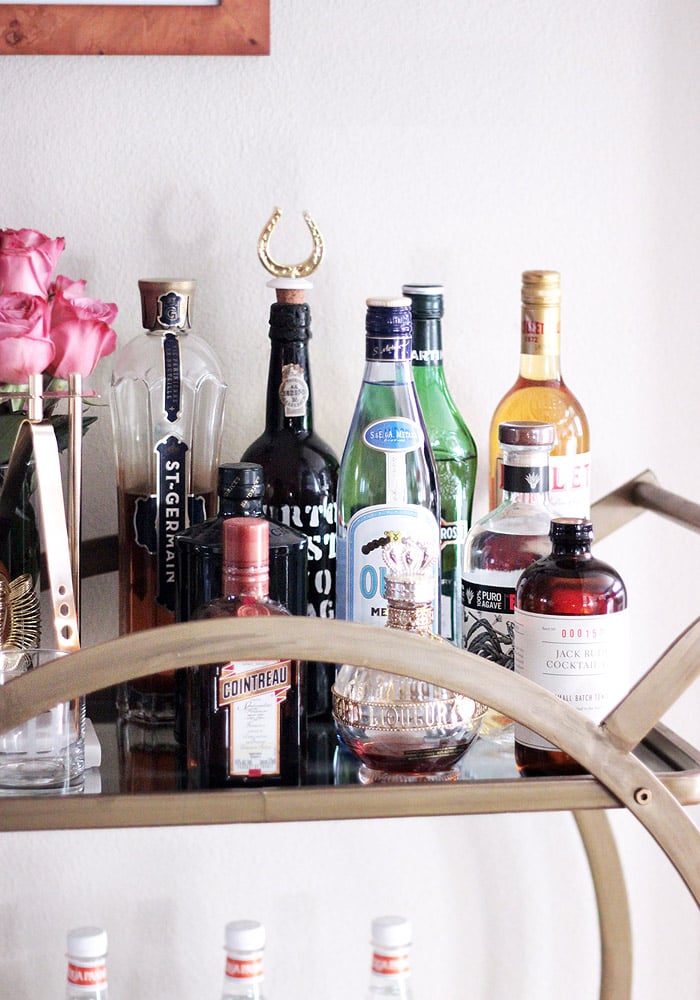 Tip No. 3:
Stack shorter in front, taller in back.
I also like similar bottle heights and widths to balance out each row.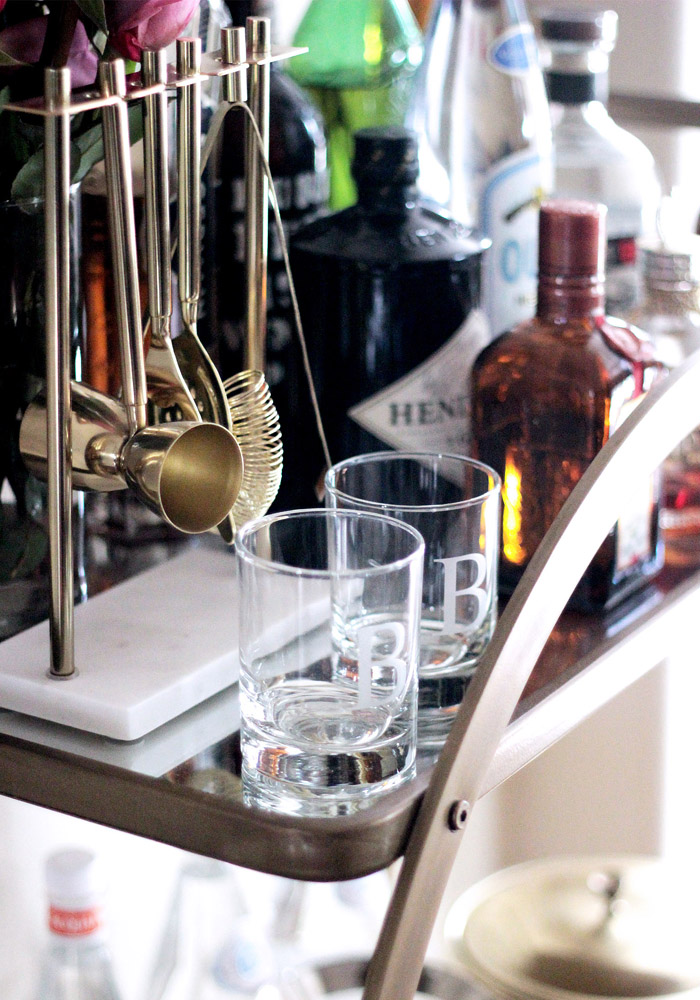 Tip No. 4:
Get monogrammed glassware.
They instantly say, "Why yes, this is my bar. Welcome. Would you like a drink?" But even if you don't go for the monogram, be sure to have lowballs, high balls, champagne flutes and martini glasses handy at the very least. (Port glasses if you're fancy.)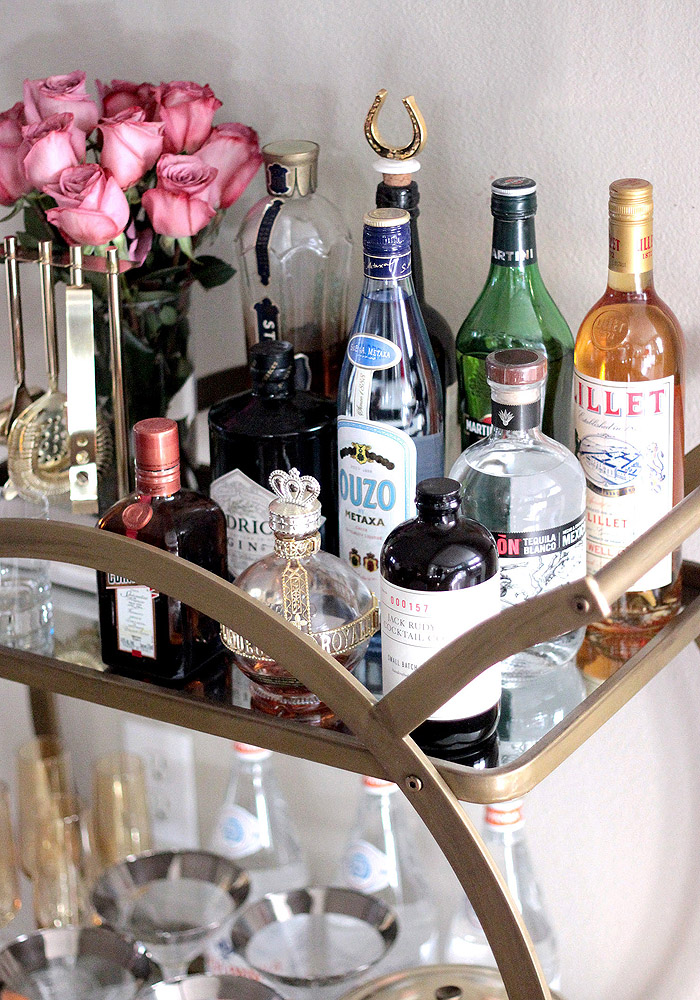 Tip No. 5:
Add a bottle from your travels…with an interesting story.
Guaranteed to set off some great storytelling by your guests.
Here's a quick guide on what could be on your shopping list when you're stocking up your own bar cart: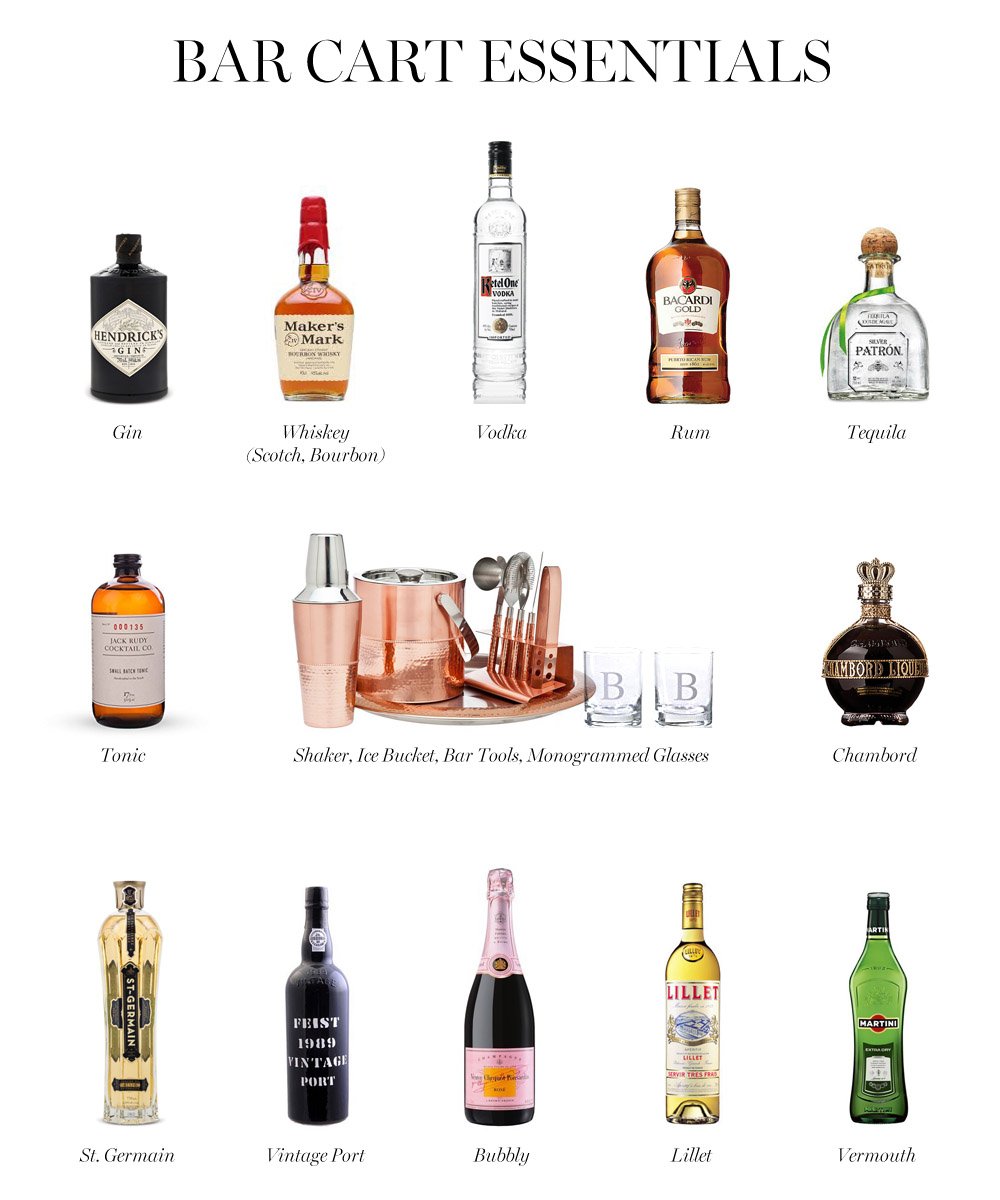 I like to be sure to have a bubbly on hand to start, and a Port to finish off the night.
Happy entertaining!
Photos & styling by Erika Brechtel