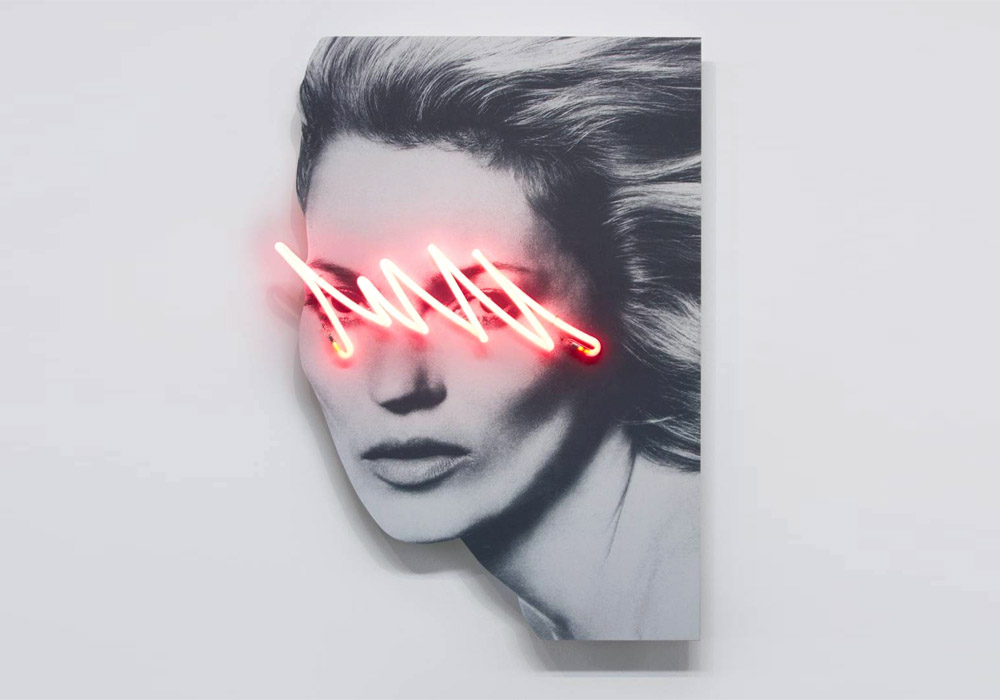 "Art has a purpose; it should not just be beautiful. As an artist, you have responsibilities. I could not possibly paint flowers in the world we live in. I have the mission to say something meaningful." 
~ Javier Martin, artist
Spanish artist Javier Martin's "Blindness" series is meant to function as a provocative social commentary on superficial consumption. But the aesthetic forms he creates are in essence, quite beautiful. Who wouldn't want an oversized black and white portrait of a lithe supermodel with attributes highlighted by neon? I know I do (I'll take the Kate Moss one, obvs).
But he wants his audience to know, that's the whole point: it is precisely our desire to admire and own beautiful things for the sake of it that may blind us from what lies beneath — good or bad.
"I think that money is a tool for power and control. People see in money another god, a social god. They are blinded by consumerism and the idea of wealth. It is so important not to lose our reality and to reflect on what beauty is. We should not forget the true values in life and how we are blinded by everything."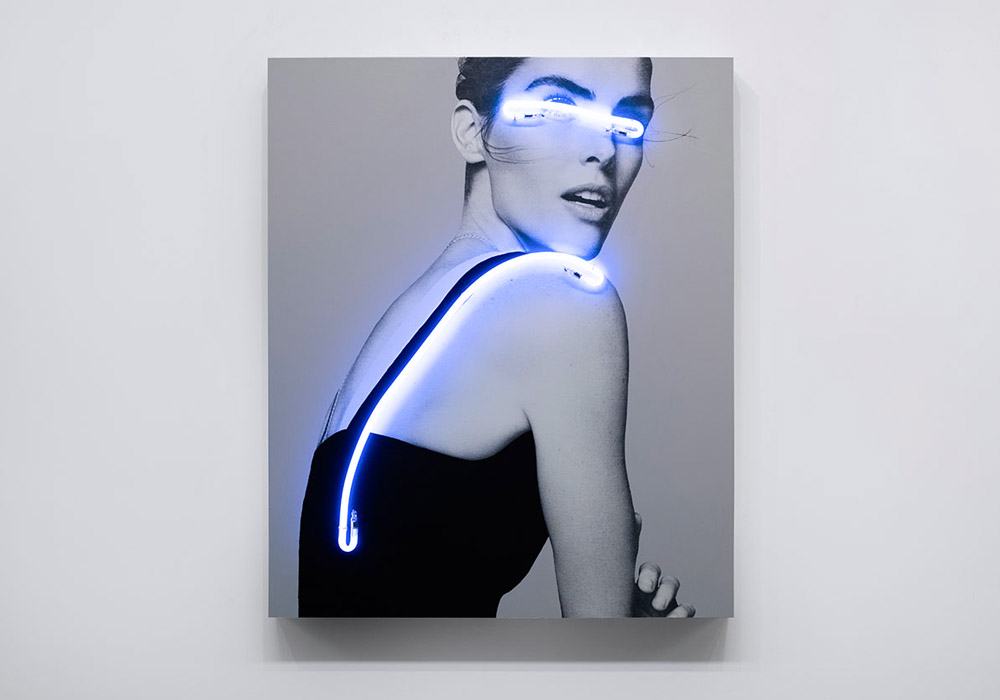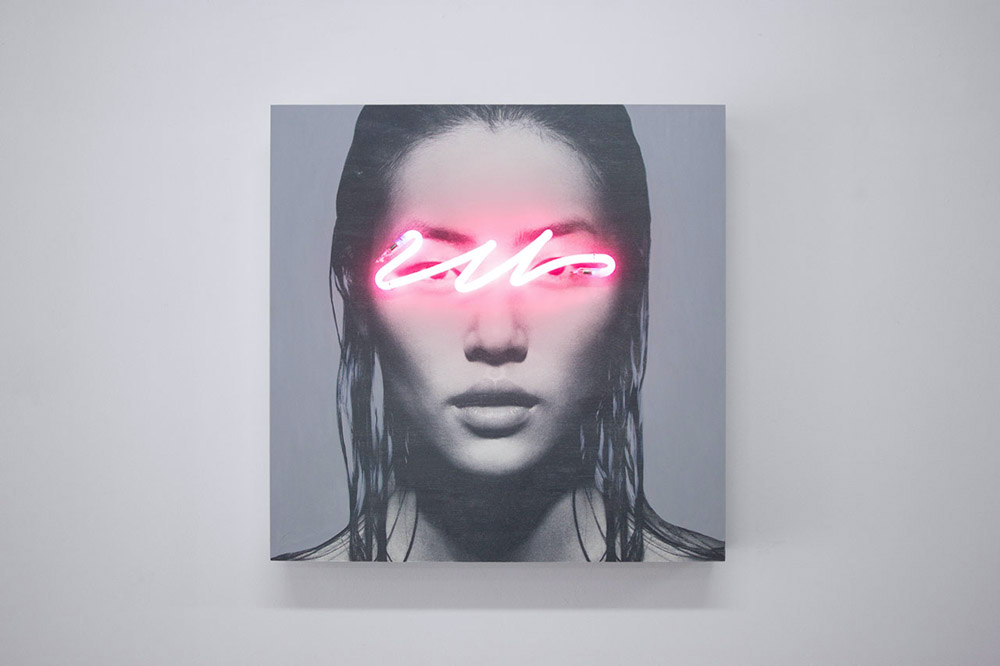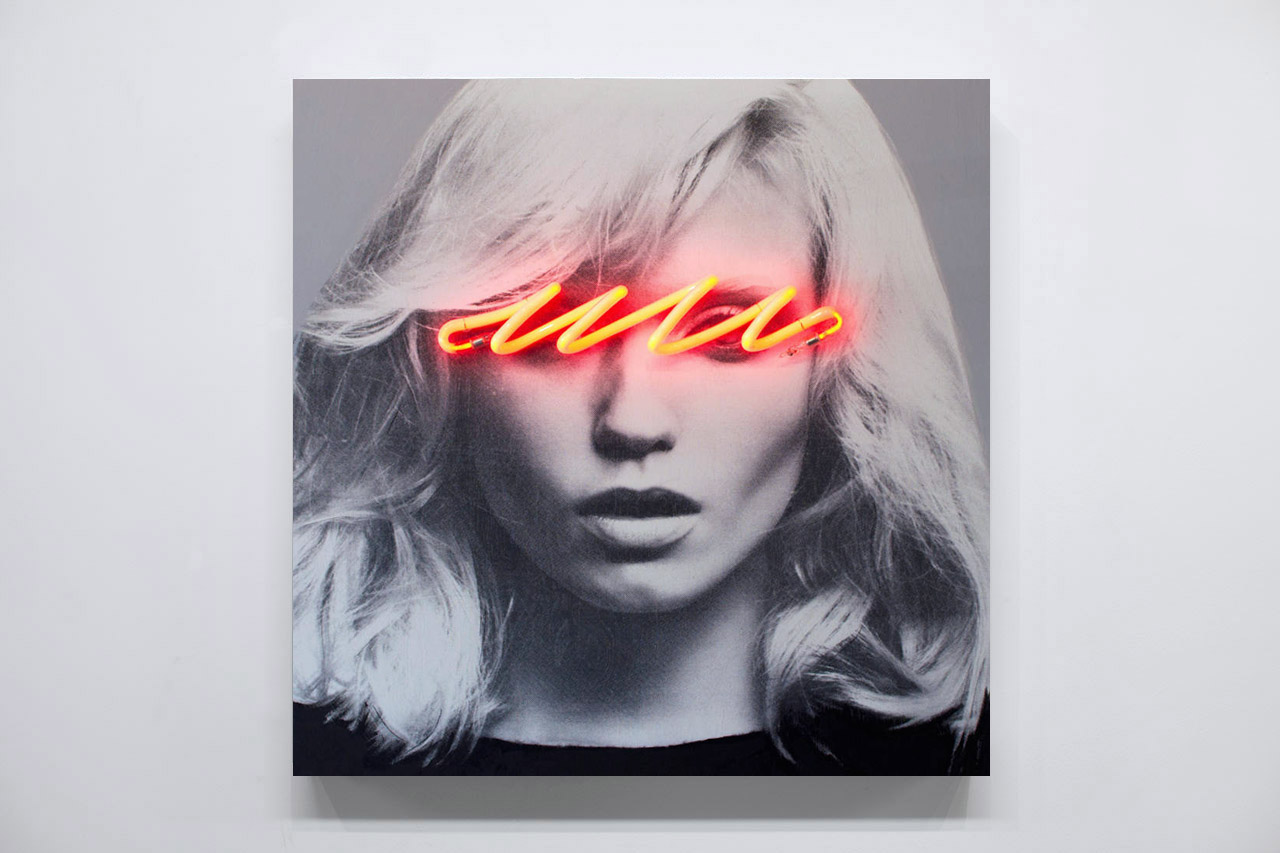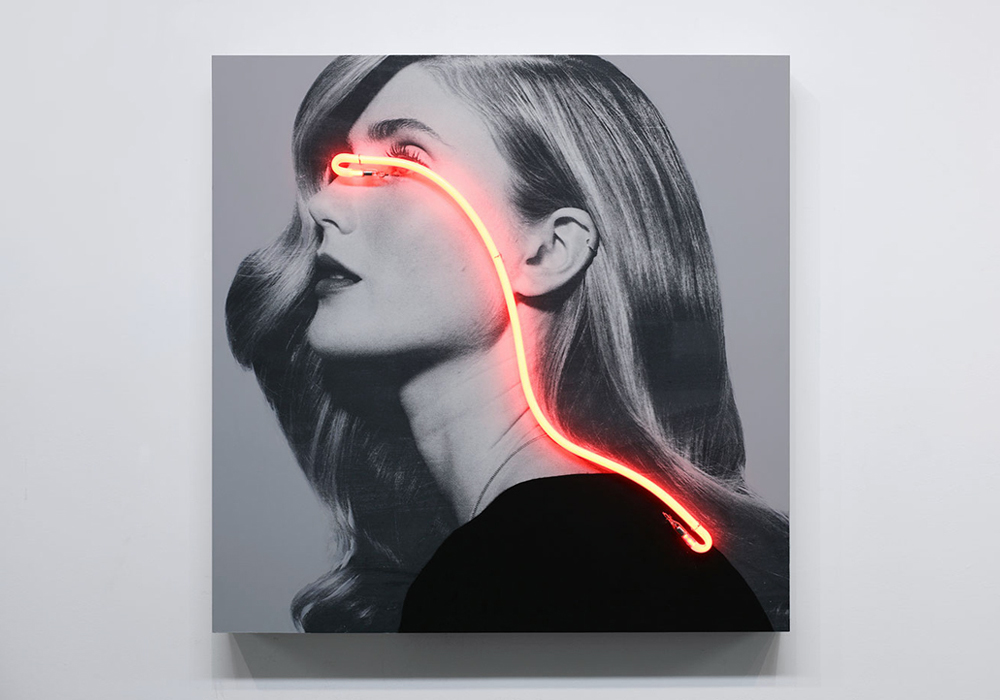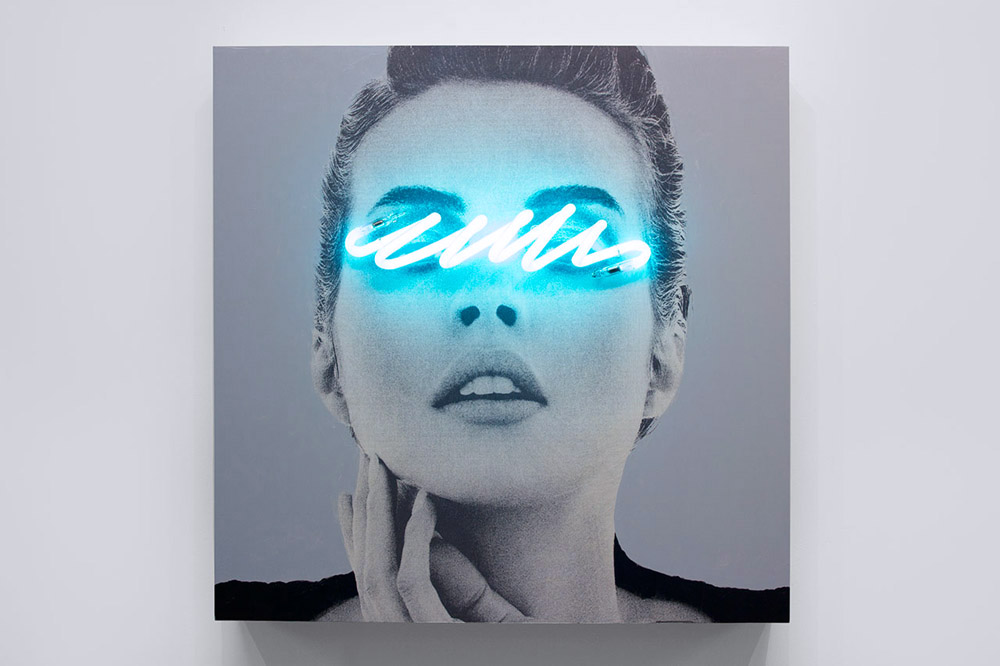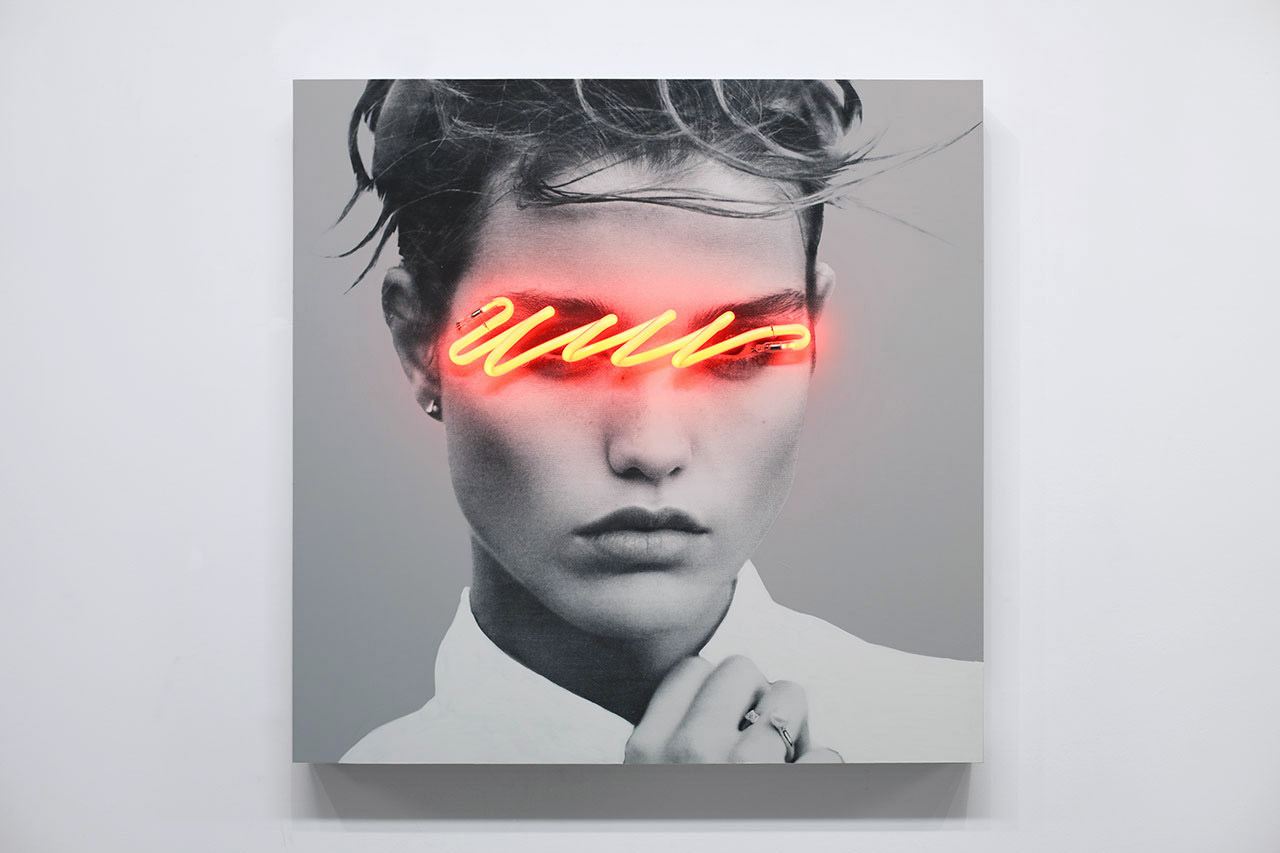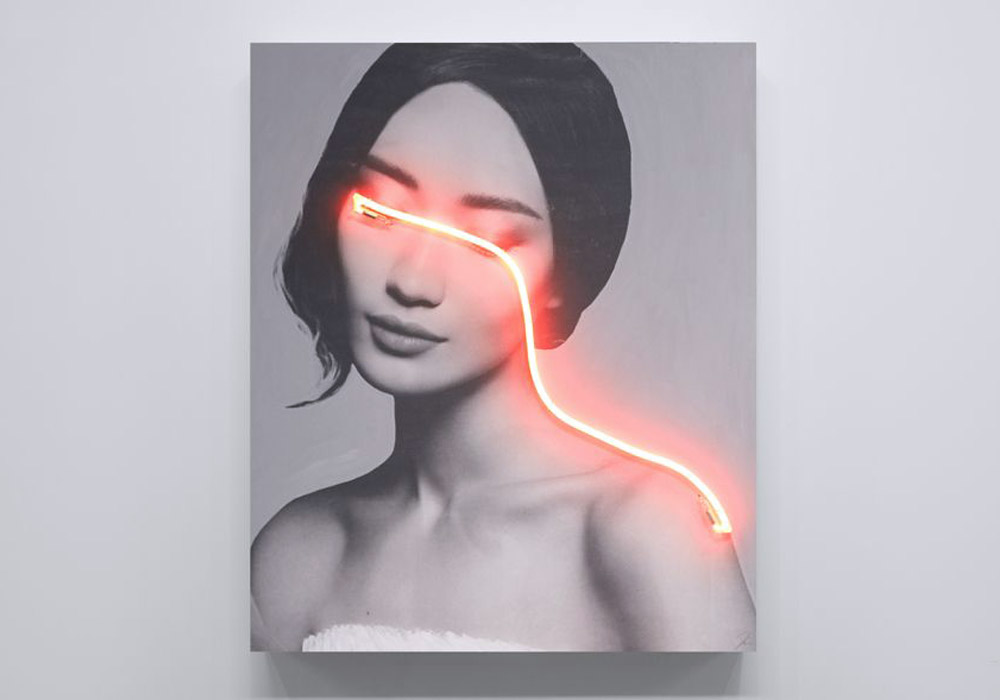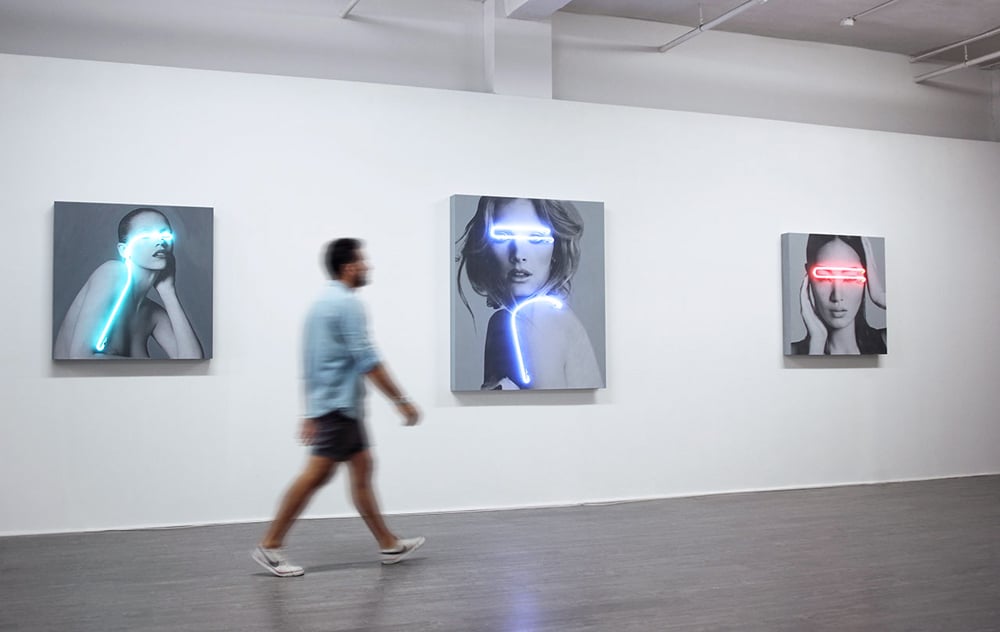 With shows all over the world — Madrid, Hong Kong, New York, Lisbon, Peru, Korea — Martin's "Blindness" series can currently be viewed stateside at Valli Art Gallery in Wynwood, Miami.
Images via JavierMartinArt.com