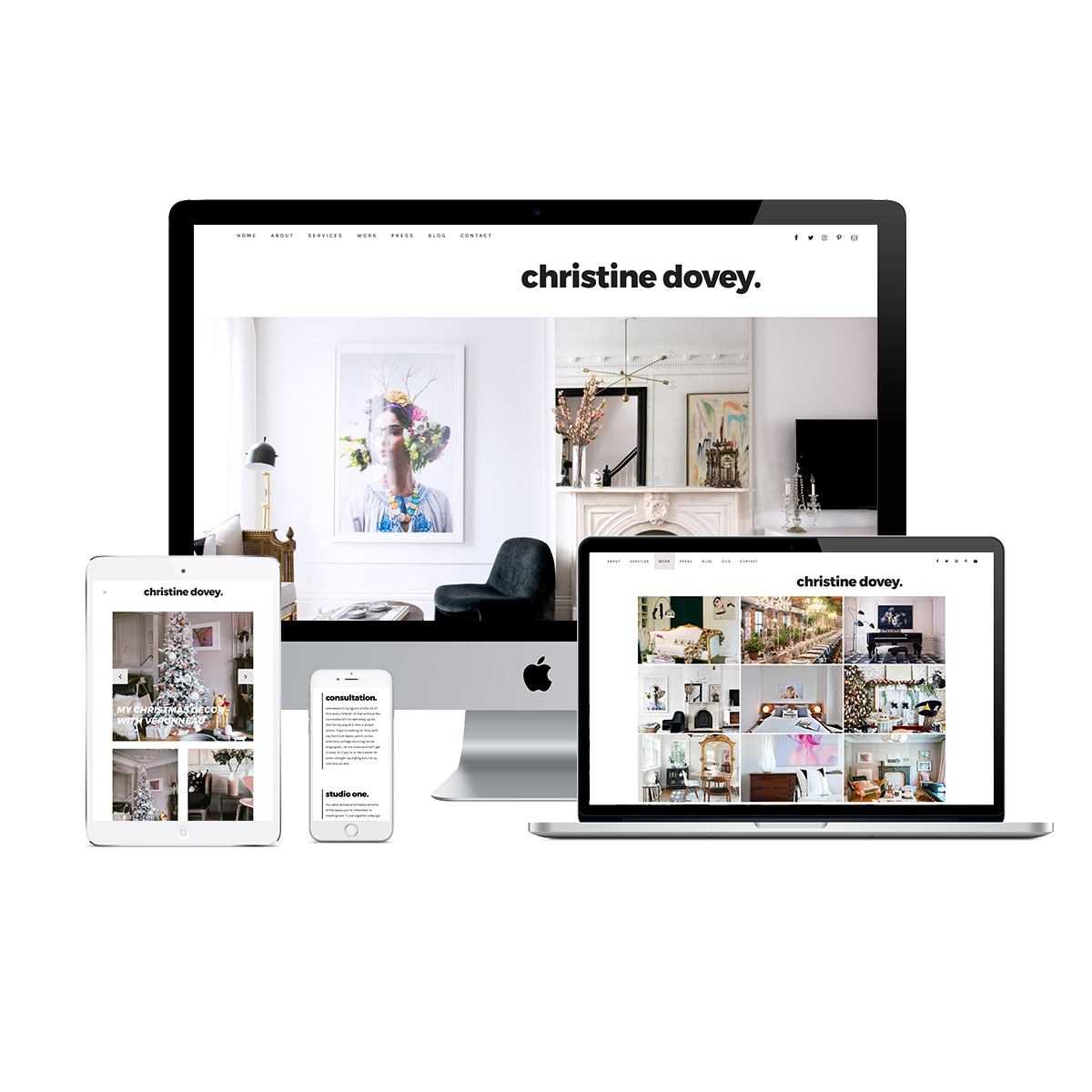 Twice as nice.
Thrilled to once again help the immensely talented Christine Dovey with the redesign of her website christinedovey.com. It's been almost four years since we worked together on her first brand and site, and we reconnected for a fresh reboot.
Just like the first time around, she was such a pleasure to work with; but this time, we did the development and support through my and Kalika Yap's startup Orange & Bergamot. I am so pleased that Christine was happy with the smooth process — it is the reason Kalika and I wanted to do this together, to provide entrepreneurs with a fast, affordable, beautiful website and digital marketing solution.
See the new site at christinedovey.com ! And be sure to check out her new Iris & Ophelia oils section…divine!
Multi-device image provided c/o Orange & Bergamot