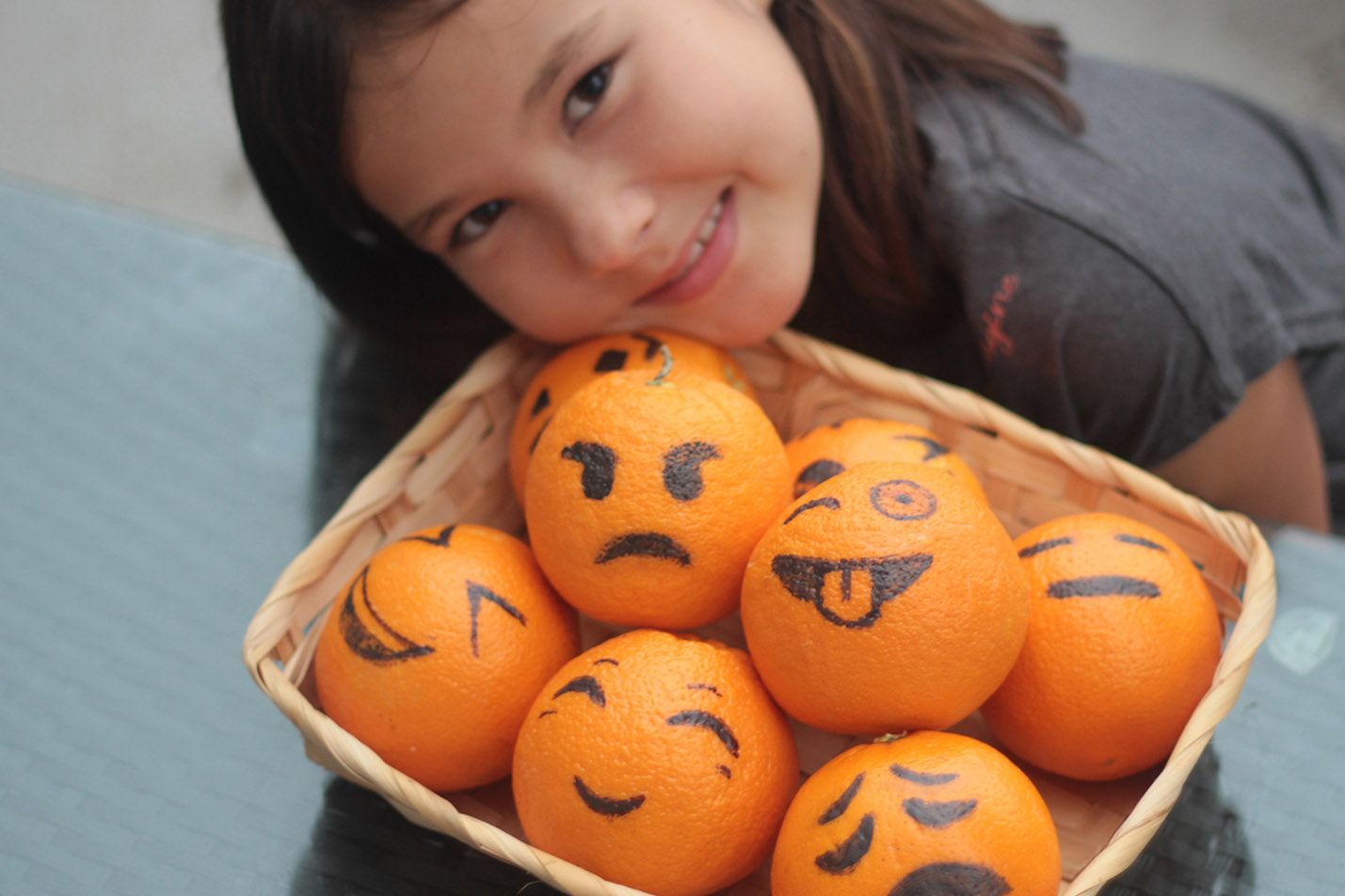 Happy Halloween!
Diverging from my annual pumpkin idea in an honest attempt to reduce food waste (I know, sooo California of us) but we LOVED this idea of orange jack-o'-lanterns! We started out strong but our creepy creations soon turned into just a basket of orange emojis. Ah well, it was a fun, easy craft to do together (and the oranges will definitely get eaten!).
Craft tip: we thought black sharpies would do the trick, but because of the moisture on the oranges, the sharpies would stop working. So we ended up painting them with black paint.
Also makes for a fun lunchbox idea, any time of year!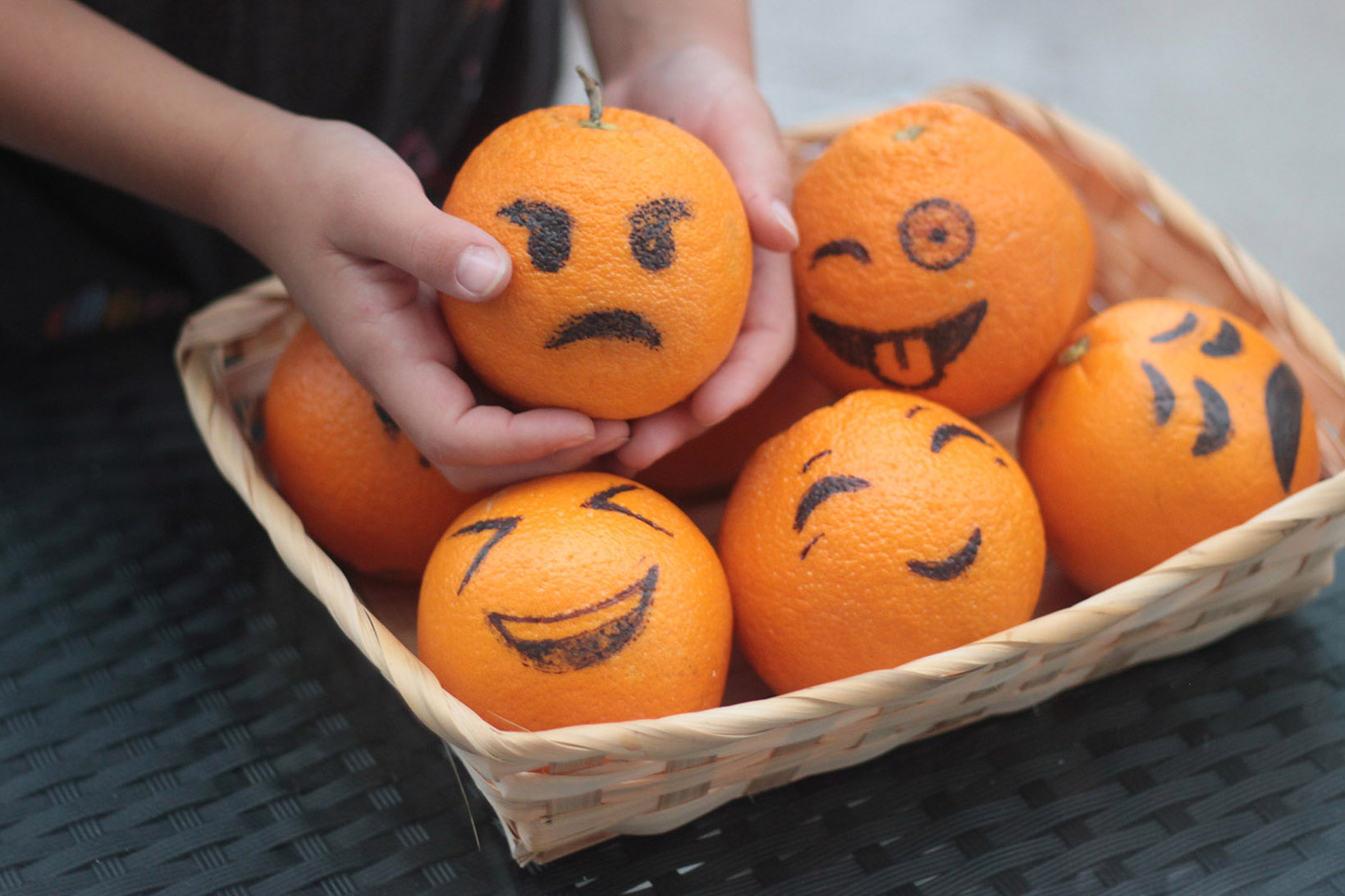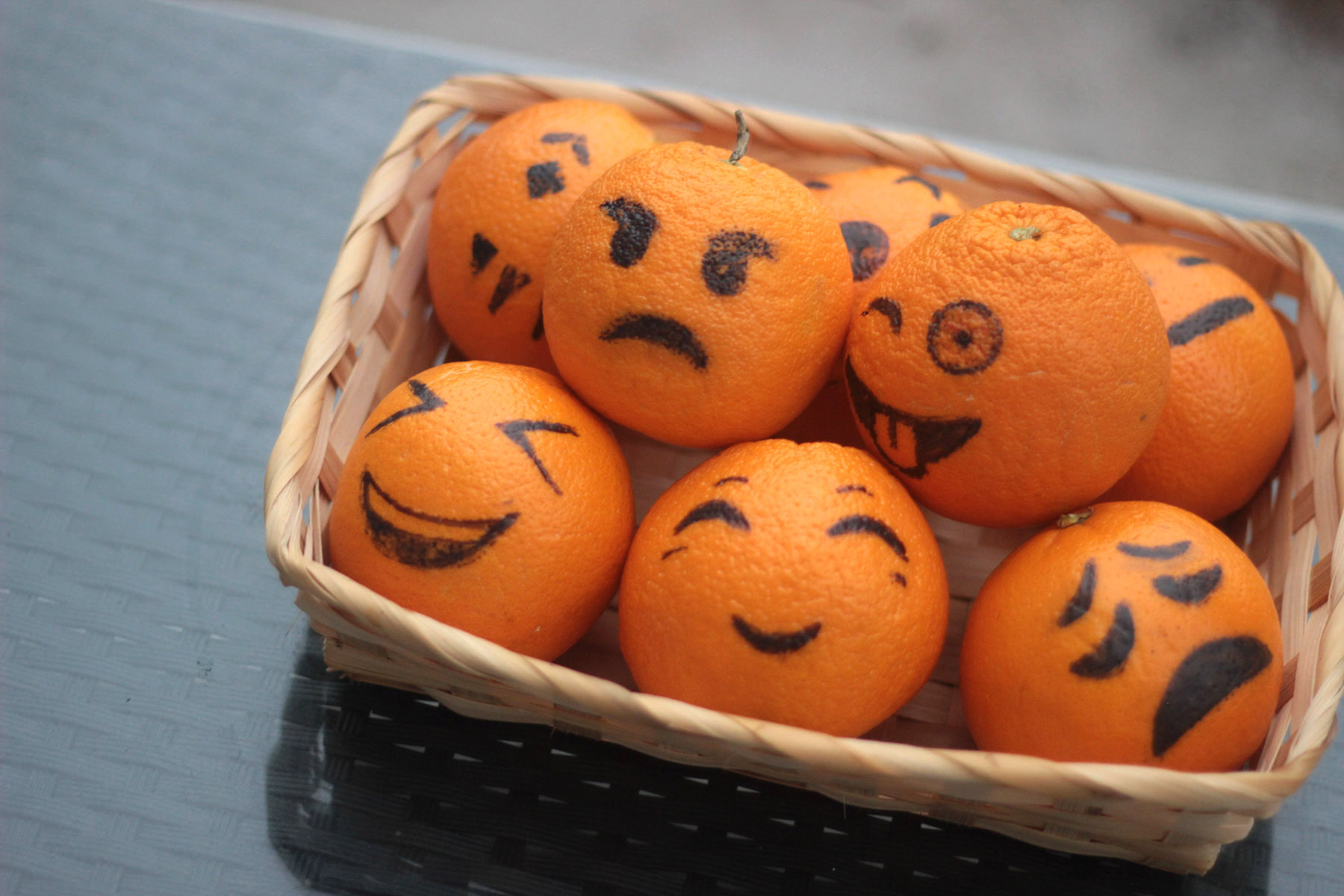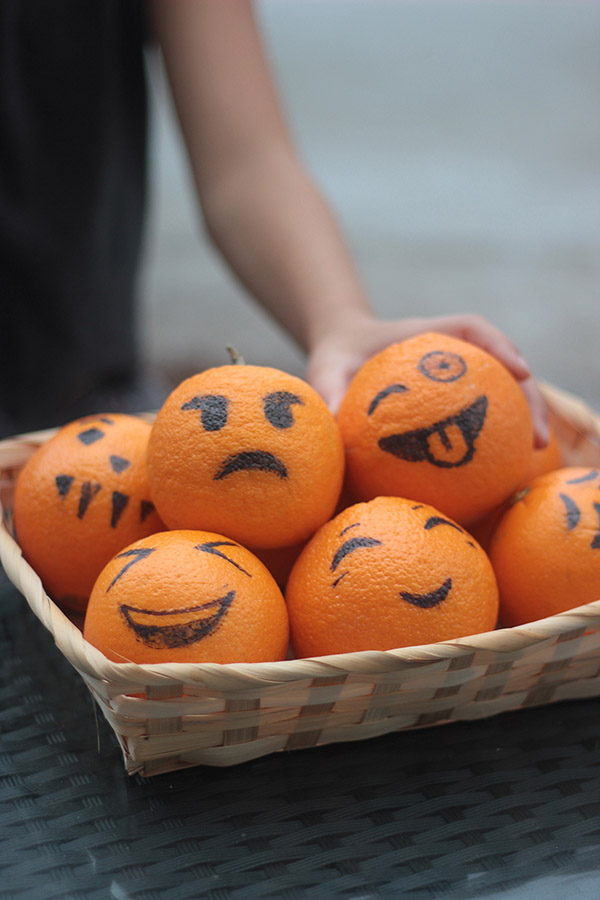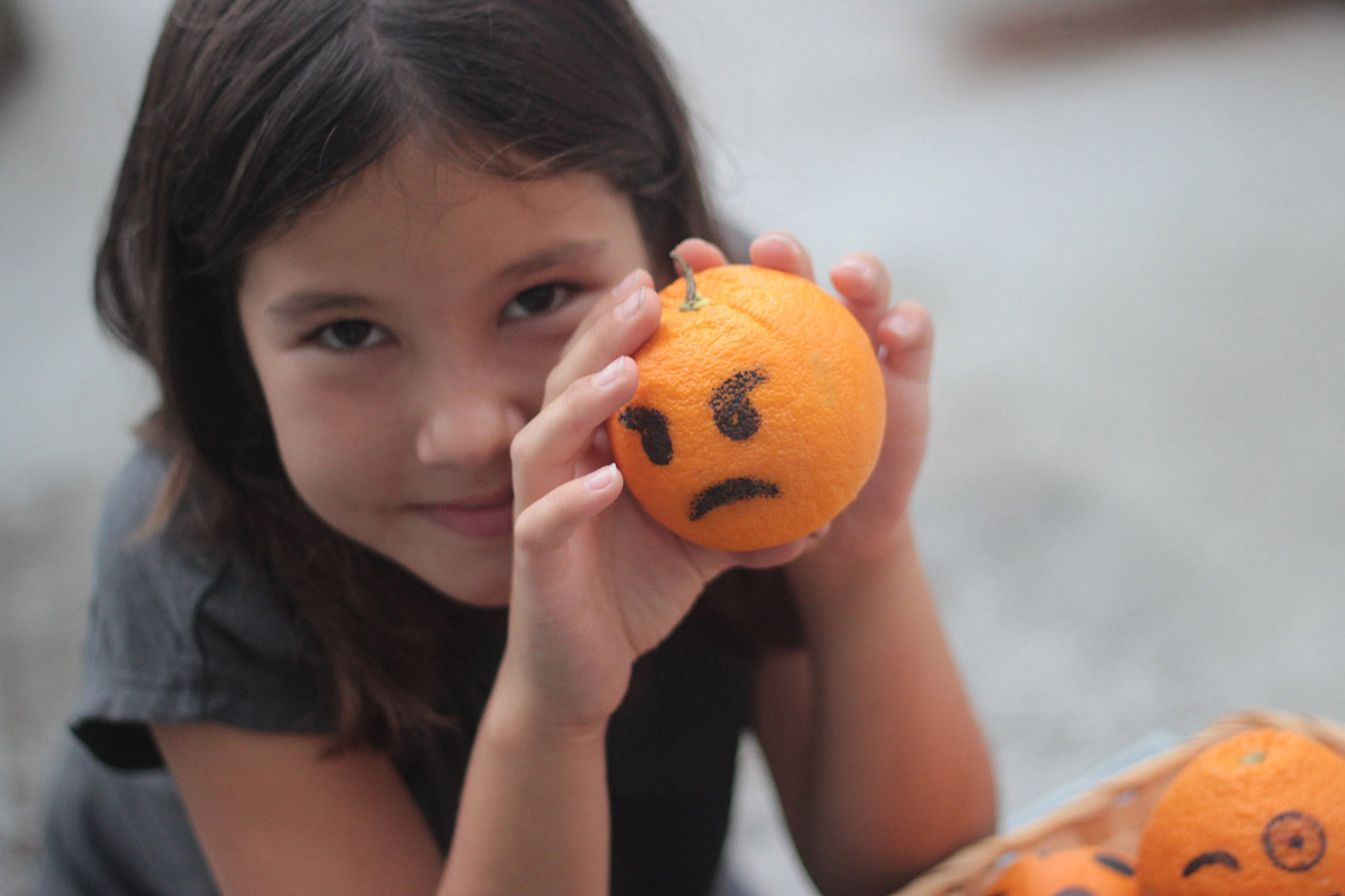 This one even had a little stem!
Have a great holiday!
Photography by Erika Brechtel