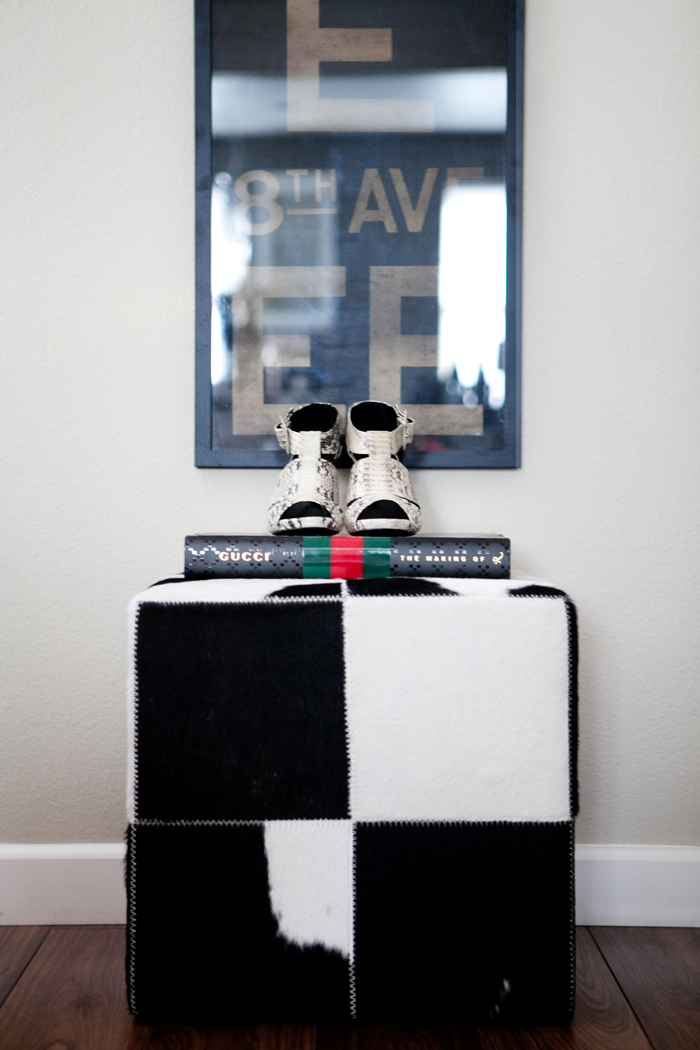 And then I decided to decorate my house… 
Last week I shared how I got my start 11+ years ago, so today I thought I'd continue that story with what seemed to be a tipping point for me, because it has not been simply smooth sailing! That said, I do think it's true that when faced with adversity, you have to adjust, evolve, refocus and keep moving forward (because, really, what other option do you have?)…
A few years back my business was steadily growing, but because all of my new business came in through word-of-mouth referrals, it was easy to foresee that expansion had limits. So in the meantime I started Wardrobe Stationery with a friend — a labor of love but we landed features in Brides and on Tori Spelling's wedding show! And then the recession hit, work came to a screeching halt, stationery wasn't selling, new business wasn't happening, and my existing clients had to pull back on my services. I was six months pregnant, with a mortgage.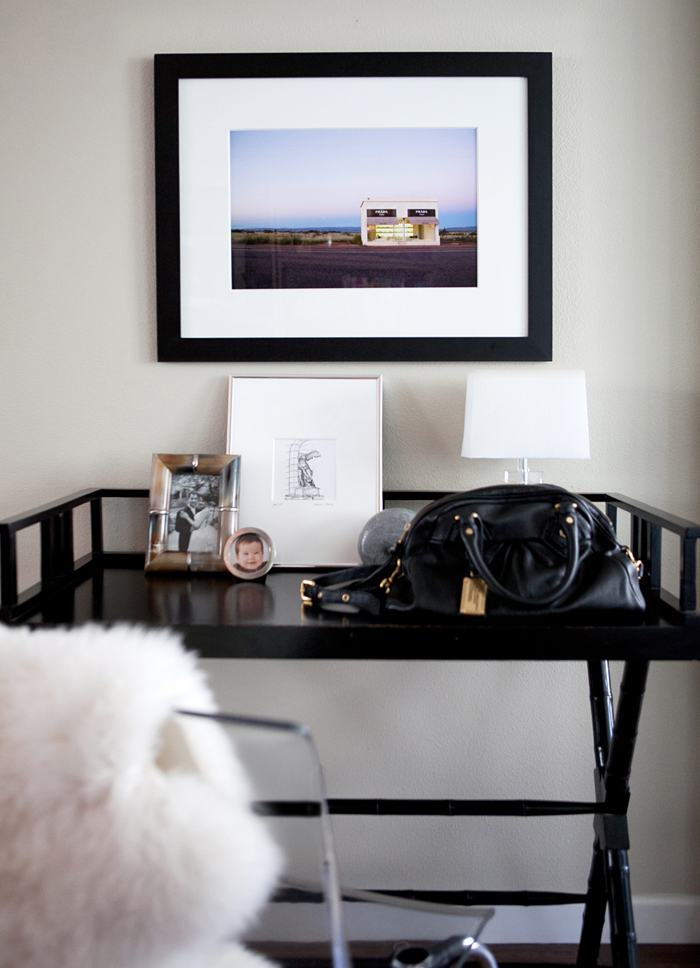 I knew I had to reach a larger audience and potential client base in order for my business to survive (and for my family to sustain itself!). At that time the popularity of interiors blogs, D.I.Y. shows and Pinterest was just starting to take hold, and it wasn't hard to see how a blog could help me expand my reach. So I started a blog, decorated my house, photographed it (myself – yikes!), and set out to getting it on MadeByGirl's blogger home series. Thankfully, my style did catch the eye of the ever popular Jen Ramos because from there, Paloma Contreras (savvy interiors editor of blog La Dolce Vita) and Taylor Sterling (online lifestyle innovator and founder of the Glitter Guide) picked it up too.
I am so incredibly appreciative that these women at the forefront of the interiors & lifestyle blog movement saw something in me and my home, and took a chance. Without their faith and encouragement, the recent 18-page feature in Adore Home magazine and Style Me Pretty Living double feature would not have happened, I am sure!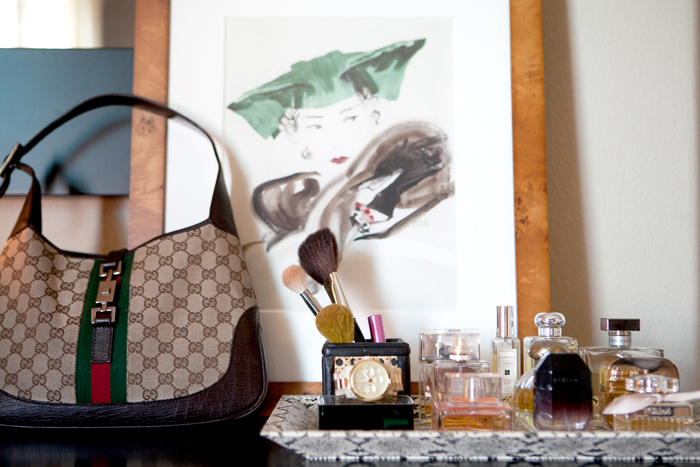 Because of the exposure my home has provided me, my blog readership has indeed grown (thank you!!!!) but so has my business in more ways than I could have imagined. It is such a tremendous honor that companies contact me to represent their brands through product features. I get opportunities to contribute editorially, taking advantage of my background in art history and design through two columns for La Dolce Vita, "Design Under the Influence" and "Art in 5" (and actually, I had pitched my idea for a column to Paloma back when she ran High Gloss — thank you Paloma for giving me a shot!). And finally, being profiled as a business owner on Style Me Pretty Living and The Everygirl this year have both been major highlights for me in my career!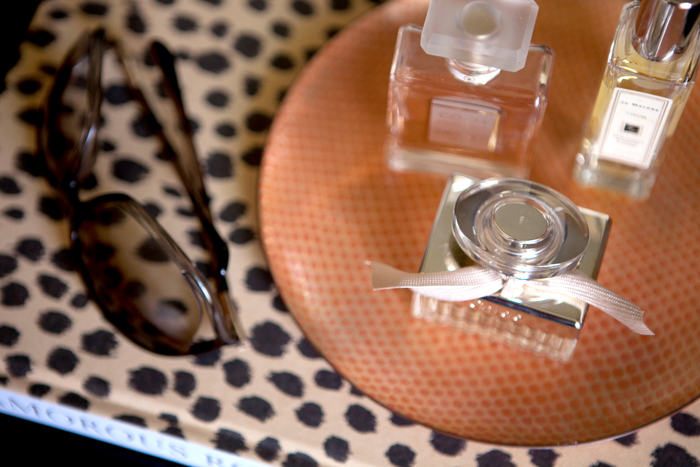 But this blog and decorating my house has also provided me with an added bonus: my explorations here have allowed me to really hone in on my style and showcase it, greatly benefitting me in aligning myself with likeminded clients.  A definitive win-win!
During this high however, I had to make the tough decision to close my stationery company in order to fully focus on small shop and all the good that was coming my way. It was a lesson learned for me that I can't necessarily do it all, well. But I have absolutely no regrets about trying it out, as it was so much fun to collaborate with my friend and design collections, and so encouraging to get those first big pieces of press!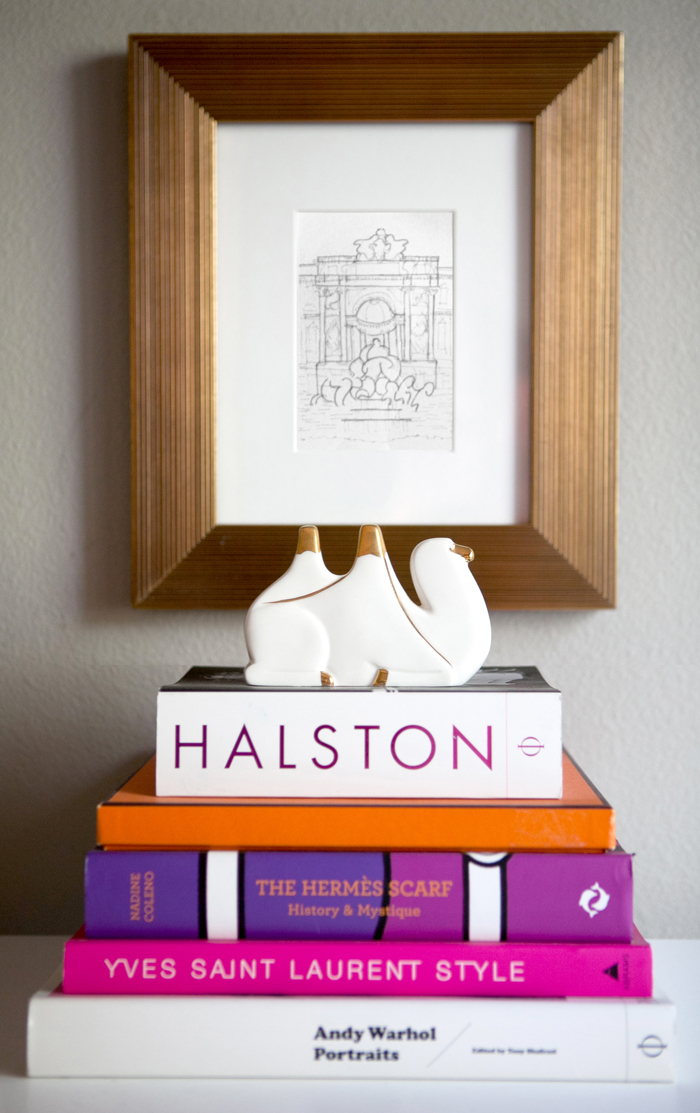 So what's the next chapter of the story here? An evolution is underway for this small shop of mine, launching next week…the next step in this journey that I'm excited about and hope you'll take with me. I can't thank you enough for taking the time to come here thus far and visit this space, taking that chance on me too.
Sneak peek coming soon!
Photos by Jennifer Daigle for the Glitter Guide (February, 2012); styled by Erika Brechtel